In this Crypto.com review for 2023, we take a deep dive into the popular Crypto platform. We analyze the variety of features Crypto.com offers, and we look at their security, regulations, fees, support, pros and cons.
Crypto.com is a one-stop-shop crypto platform, offering almost every product possible within the blockchain. With so many products available, it can be a little daunting, so we decided to provide a high-level overview of each product available.
Crypto.com Review: How to Use Crypto.com?

Who are Crypto.com?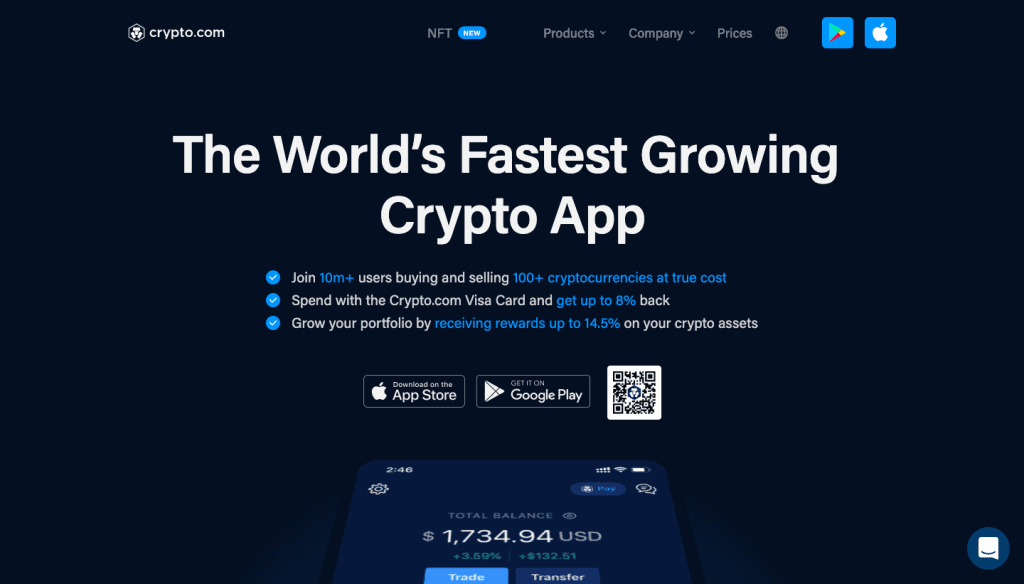 Crypto.com Referral Code 2023
Crypto.com offers some generous signup offers for new users, one for their App and another for their Exchange. The Crypto.com referral code is valid globally, including in the US, UK and Australia.
Crypto.com App Referral Code

Crypto.com Exchange Referral Code

Earn up to $50 Bitcoin Welcome Bonus
How to Sign-up to Crypto.com App & Get a $25 Bonus
Firstly sign-up using this Crypto.com referral link or use bonus code xw37vqrgu6
Enter your personal details and agree to their T&Cs, then download the Crypto.com App for Android or iOS
Confirm the confirmation email within 72 hours to activate the referral bonus
To complete KYC, you will need to submit your phone number and identification
Buy & stake at least 2,500 CROs & reserve the metal CRO Crypto Visa Card
If you didn't enter a referral code during sign-up, this could be added up to 5 days after the confirmation email. Simply go to the App Settings > Referral Code and enter code xw37vqrgu6
How to Sign-up to Crypto.com Exchange & Get a $50 bonus
When signing up to Crypto.com Exchange with a valid referral link or ID (xw37vqrgu6), you will be eligible for a bonus of up to $50. To receive the $50 Crypto.com sign-up bonus, you will need to have completed the following;
Verify your profile to an advanced level
Stake at least 5,000+ CRO to receive a $50 bonus or 1,000+ for a $10 bonus
Please Note: Only your First CRO Stake amount will be used to calculate your CRO sign-up bonus.

Crypto.com CRO Token
The Crypto.com token (CRO) is the native token of the Crypto.com chain, which powers the whole ecosystem. Some of the use cases and benefits that users will receive when using the CRO token are as per below;
App – when staking CRO, users will receive higher staking rewards and token rewards for selected token listings.
Exchange – users receive discounted trading fees when staking & paying with CRO on the exchange.
Visa Card – users can receive up to 8% cash back on card transactions and receive additional rewards and benefits.
Earn – users will get the best interest rates and can earn an additional 2% p.a. on fixed-term deposits.
Credit – Get a lower annual interest rate (APR) at 8%
Crypto.com Pay & Chain – If you stake CRO as a validator, you can earn fees on the network, you can use CRO to pay for fees on the Crypto.com network and earn up to 20% cashback by paying merchants online and offline.
The CRO token can be purchased on Crypto.com and also other popular centralised and decentralised exchanges such as 1inch, Bittrex, Huobi and Uniswap.
https://files.coinmarketcap.com/static/widget/currency.js
Crypto.com App
Crypto.com app is available to download from GooglePlay and the Apple Appstore. The beginner-friendly App allows users to buy the likes of Bitcoin and 100+ cryptocurrencies with a credit/debit card or bank transfer. Supporting over 20 FIAT currencies, including GBP, Euros and AUD, they also allow USDC bank deposits, where you can transfer USD and instantly get USDC.
There are 0% fees for deposits, you can swap cryptocurrency or sell it for a FIAT currency. You can also track tokens, set up price alerts, and apply for and manage your Crypto.com Visa Card.
The App integrates with their Exchange and DeFi wallet, too, so that you can easily transfer your crypto within the ecosystem.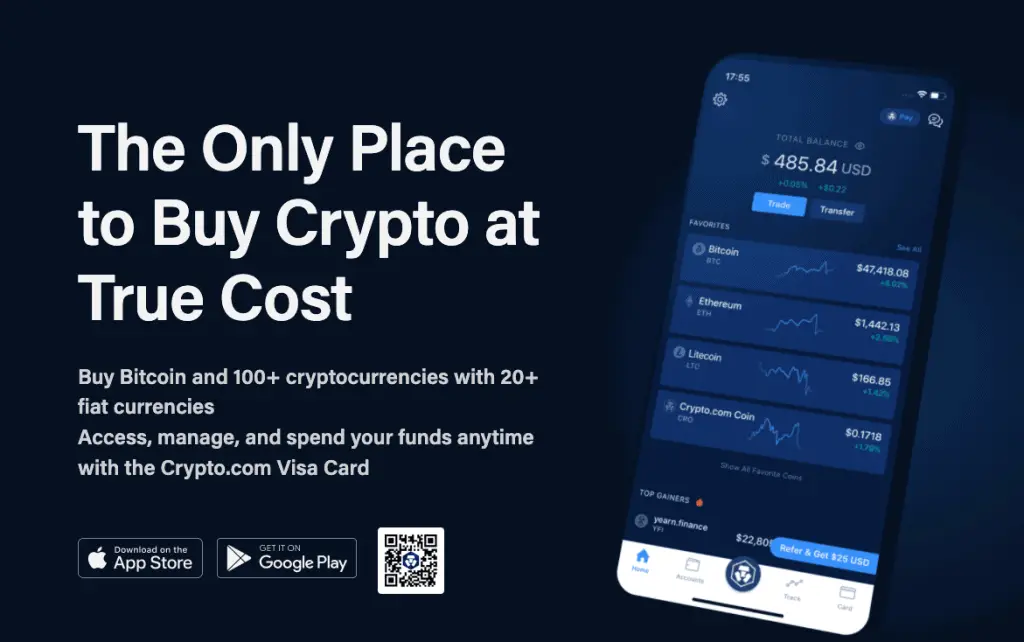 Crypto.com Visa Card
One of the most popular features is their Crypto.com Visa Debit Card, formerly the MCO card. Users can deposit multiple FIAT currencies with zero charges and annual fees. Depending on your chosen card, you will receive cashback on purchases between 1% and 8%, plus free Spotify, Prime and Netflix subscriptions.
There are five different cards to choose from, with the Obsidian being the top tier and the entry level being midnight blue. You must stake their CRO tokens for a better cashback rate and benefits such as free Netflix. I previously had their Ruby Steel card, which gets me 1% cashback in CRO on any purchases, and I also received Spotify for free, worth $13.99 per month.
There are better cashback rates with additional benefits; however, you must stake more CRO tokens. To compare their Visa card options click here.
To get your own Crypto.com card, simply sign-up for the crypto.com app.
Crypto.com Exchange
The Crypto.com Exchange was launched in 2019 and enabled users to trade crypto to crypto with low fees and deep liquidity. Supporting 100+ major cryptocurrencies, including the likes of Bitcoin, Ethereum, Litecoin and stablecoins such as USDT and USDC.
The exchange is powered by CRO, meaning that holders of the CRO token can get trading discounts. Fees are generally lower than popular exchanges such as Coinbase, with trading fees ranging from 0.4% to 0.036%.
They also have an additional range of products within the exchange, including The Syndicate, Supercharger and Lending. The Syndicate is a fundraising platform enabling CRO holders to purchase tokens at discounted rates. Lending allows users to get instant crypto-backed loans, and Supercharger is a popular liquidity mining platform.
The exchange also seamlessly integrates with the Crypto.com App. Making it easy to send crypto and USDT between the two applications.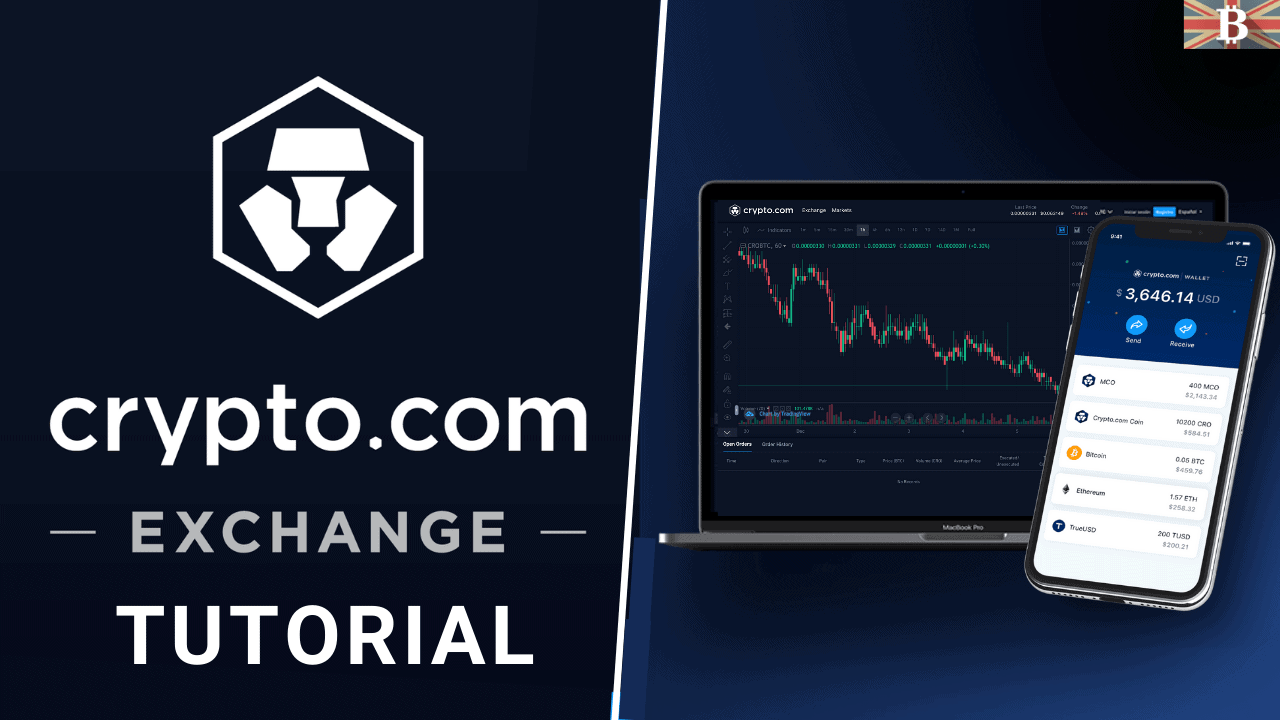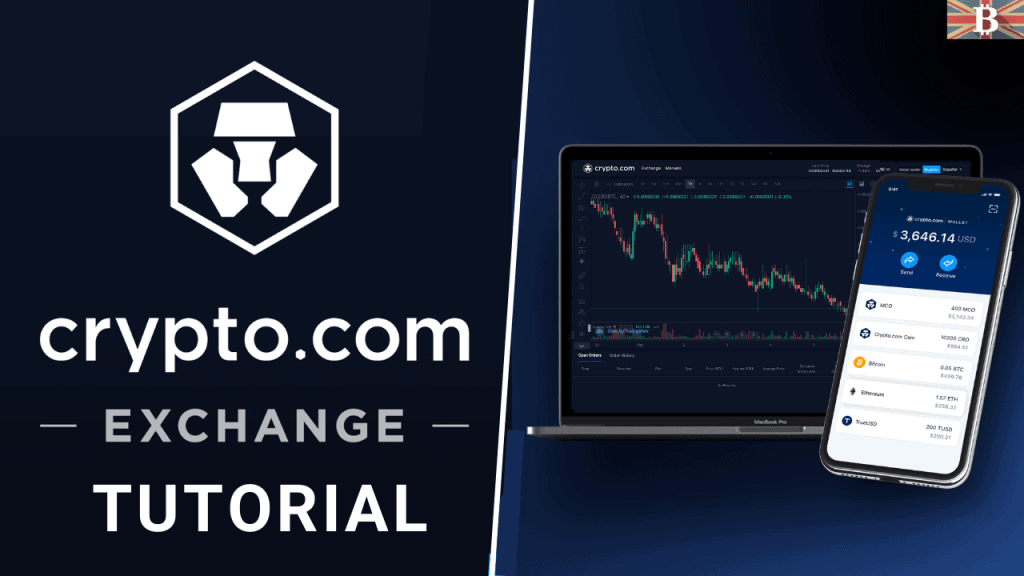 Crypto.com Supercharger
Another way to earn rewards with Crypto.com is via their popular Supercharger events, which are available from within the Crypto.com Exchange. Supercharger is a simple, flexible, secure liquidity mining platform for the most popular cryptocurrency projects. Users can simply deposit CRO during a set charging period and then accept to earn daily rewards. 
Their first event was Uniswap, which allocated 500,000 USD worth of UNI tokens. They have also run events with Polkadot (DOT) and Bitcoin (BTC). However, some of the allocations have been smaller. To learn more about Supercharger and start farming coins, check out my Supercharger Review.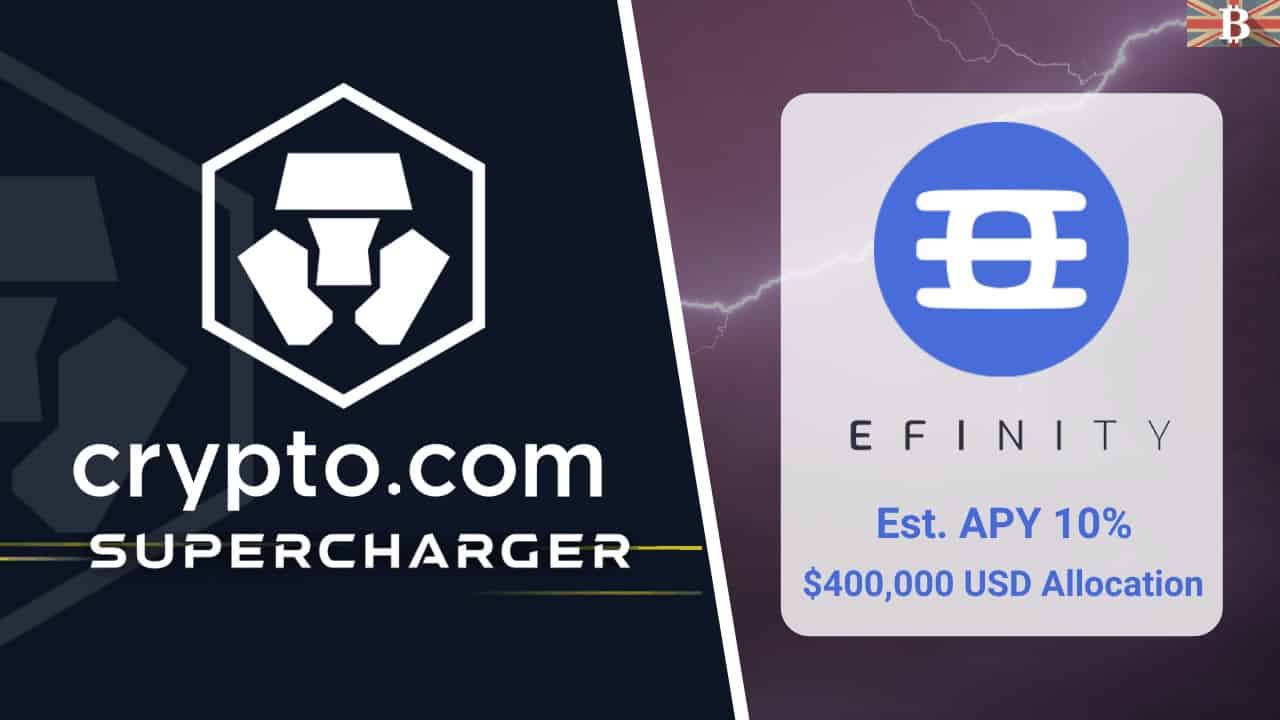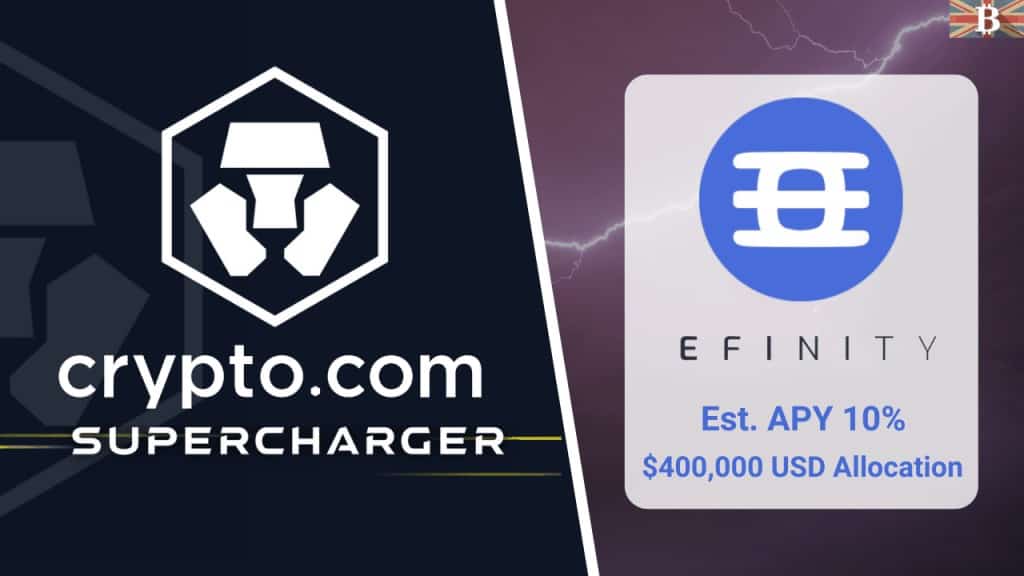 Crypto.com Earn
Crypto.com Earn users can earn up to 14% per annum on their stablecoins, such as USDC/USDT and up to 8.5% on Bitcoin and Ethereum. Simply deposit your crypto, and choose your term from either Flexible, 1 Month or 3 Months. Again similar to the Visa Card, you must stake their CRO tokens. To get the best rates of up to 14.5%, you must stake 40,000 CRO.
CRO is currently at 16 cents (at the time of writing this Crypto.com review), which means you will need to stake over $6,000 and choose a 3-month term to get the best rates available.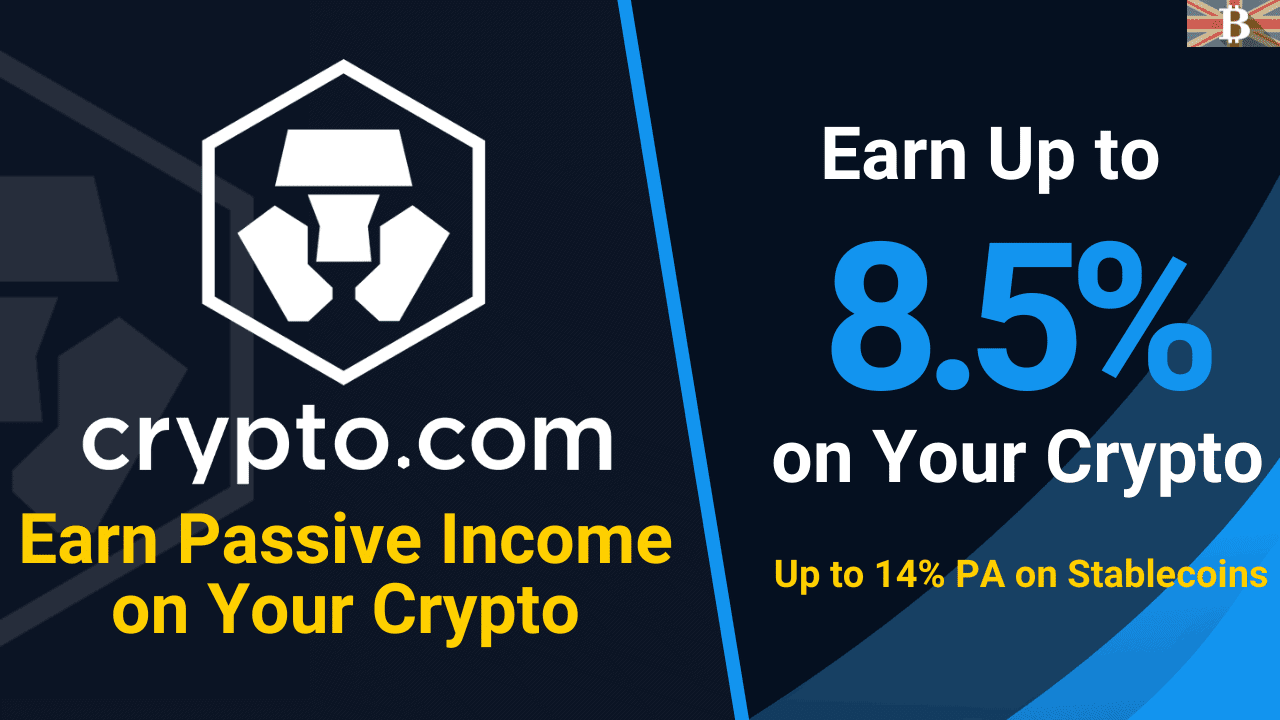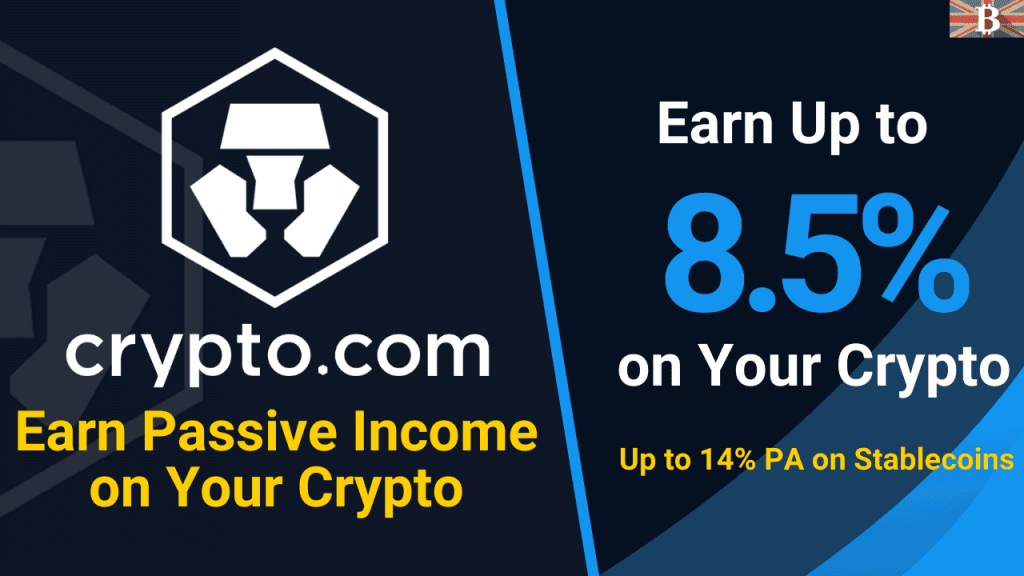 Crypto.com DeFi
Crypto.com have introduced DeFi products as part of its wide range of features; these include the DeFi Wallet, a DeFi Swap and Earn.
Crypto.com Wallet
The Crypto.com Wallet is non-custodial and shouldn´t be confused with their App. Unlike the App, the user will have full control over their wallet, meaning they will have access to their private keys. Plus, you don't need to apply or provide KYC to create a wallet or to store, send and receive your crypto.
Users with an existing wallet on another application, like Ledger or Metamask, can easily import it by entering it in the 12, 18 or 24-word recovery phrase. The wallet supports over 100 coins, and users can send transactions at their own speed and fees.

DeFi Earn
Also, as part of their DeFi range, they have DeFi Earn, which is also integrated into the wallet. With Earn, you earn interest with the likes of Yearn, Compound and Aave with zero lockups.
DeFi Swap
DeFi Swap is a decentralised protocol by Crypto.com, allowing users to swap and farm DeFi coins at the best available rates whilst offering an attractive incentive program for CRO token holders.
Launched on the Ethereum mainnet, the service allows users to swap and farm DeFi tokens, provide liquidity, and earn "Triple Yield." The interface is very similar to UniSwap, and this is because Defi Swap is a fork of UniSwap V2. However, Defi Swap differentiates itself, where users can stake CRO and get great rewards.
Crypto.com NFTs
One of Crypto.com's latest features is its NFTs. Crypto.com launched its NFT platform in March 2021, which included unique content to collect and trade from popular artists, musicians, and sports. Such as the likes of Aston Martin, BossLogic, Boy George, Snoop Dogg, and Lionel Richie.
In the NFT marketplace, users can browse through all the available NFTs and then either make an offer at auction or buy the NFT instantly. There are also ways to view editions, see where sellers accept offers and find all the available prices.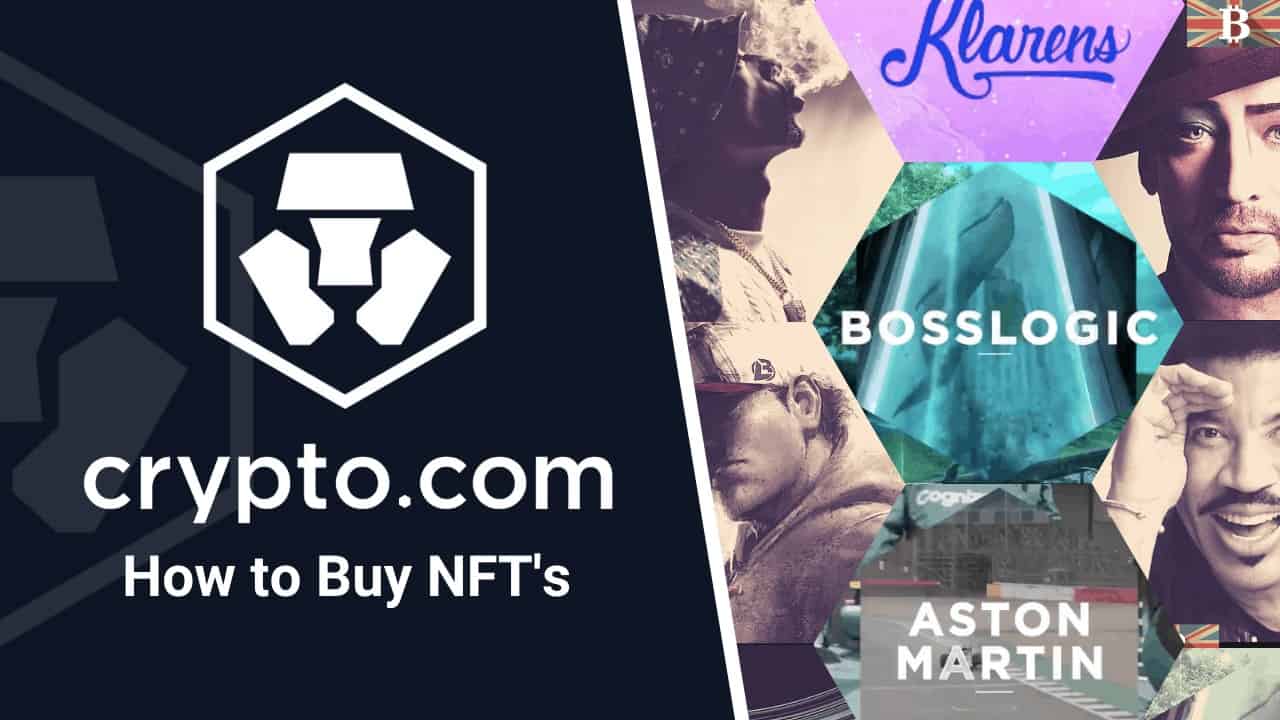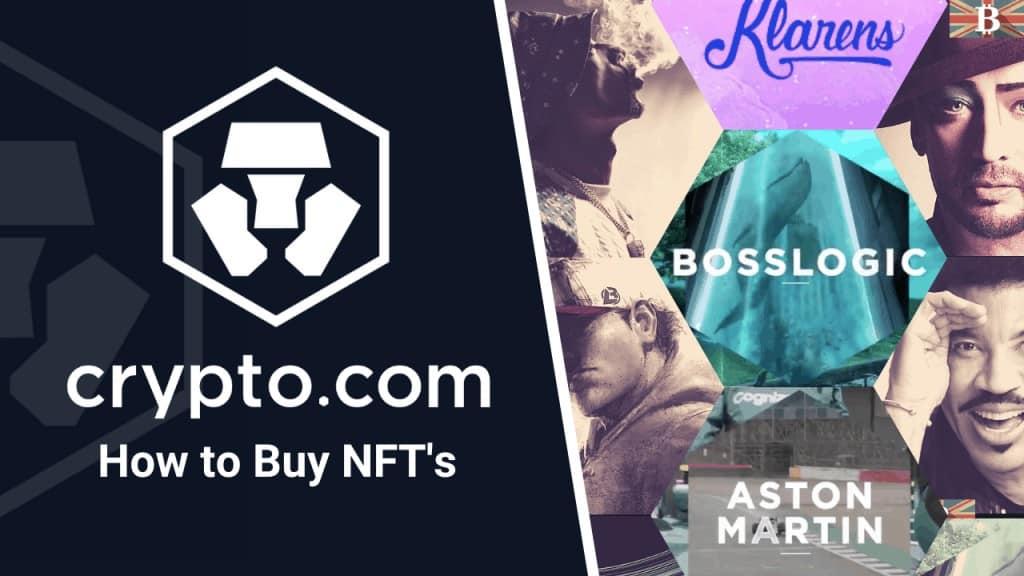 FAQs
Other Related Posts