In this Aave review, we take a look at the popular DeFi lending protocol that enables users to lend and borrow a diverse range of cryptocurrencies. This may sound similar (in terms of lending and borrowing) to the likes of Compound Finance. However where Aave differs from some other lending platforms is that it offers more diverse assets, both stable and variable interest rates for lending, plus flash loans.
Aave Review: How to Use Aave?
Who is Aave?
Aave was originally launched as ETHLend, a lending platform that was founded in 2017 and then rebranded to Aave in September 2018. The name itself is Finnish and translates to "ghost" in English. And the ghost represents Aave's focus on creating a transparent and open infrastructure for decentralized finance.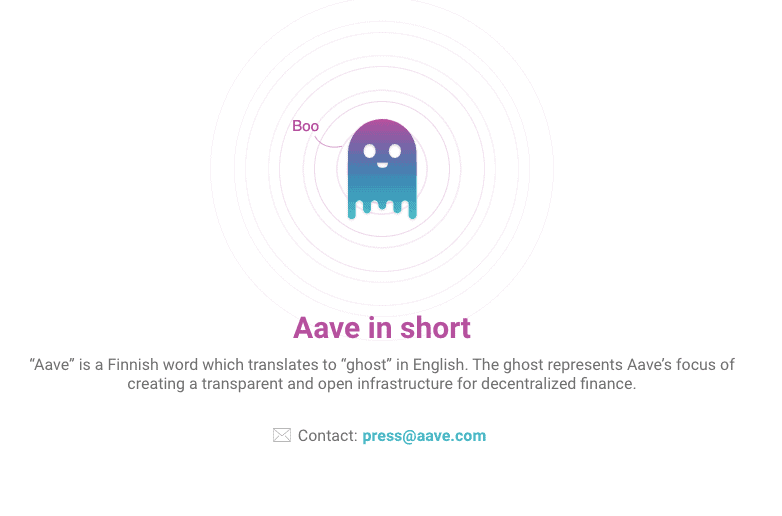 Supported Assets
Aave supports a diverse range of assets that you can lend or borrow on the platform. And the list of assets currently includes;
Basic Attention Token (BAT), Dai (DAI), Ethereum (ETH), Kyber Network (KNC), Aave (LEND), ChainLink (LINK), Decentraland (MANA), Maker (MKR), Augur (REP), Synthetix (SNX), TrueUSD (TUSD), USD Coin (USDC), Tether (USDT), Wrapped BTC (WBTC), 0x (ZRX), and Synthetix USD (SUSD).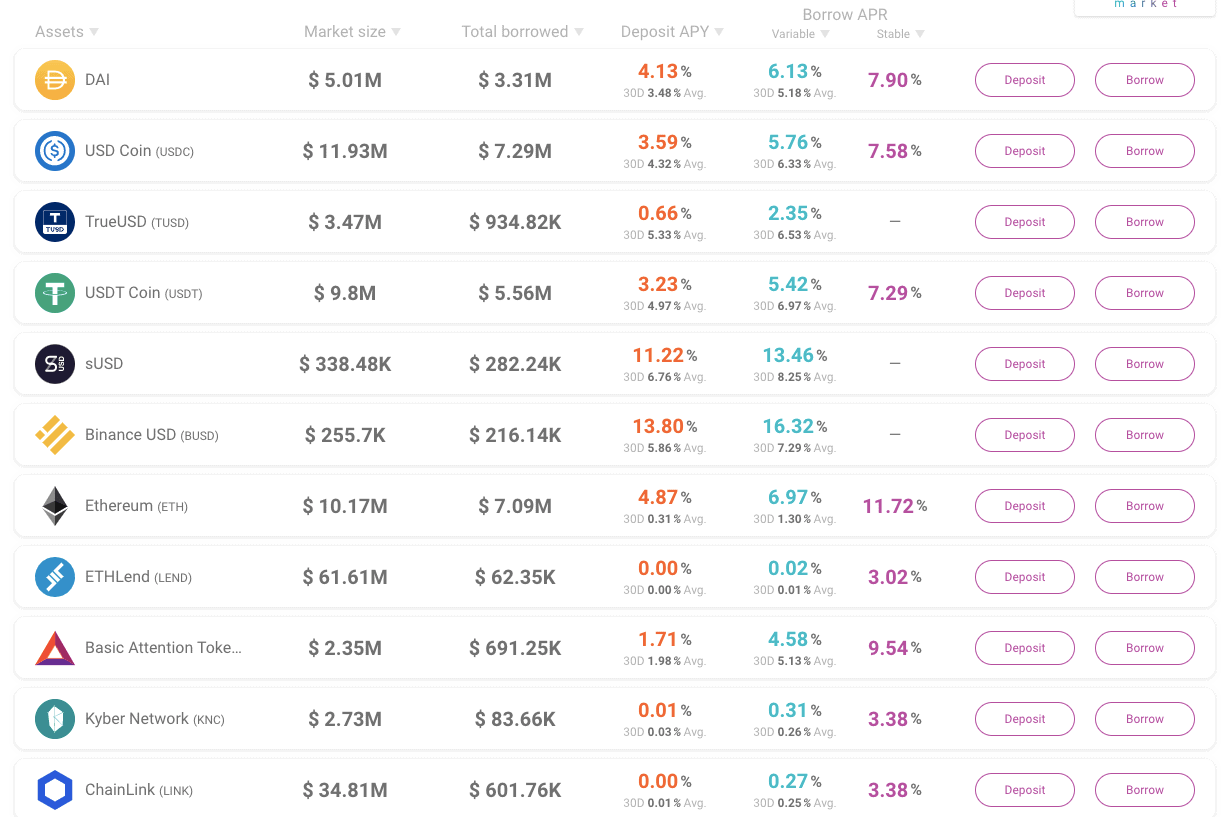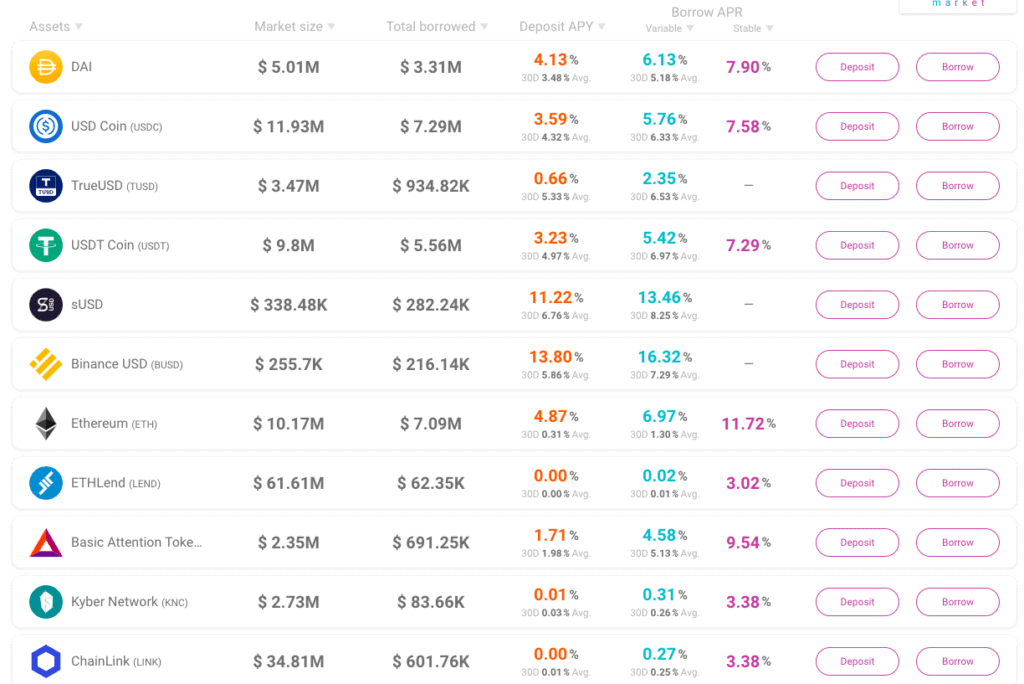 Flash Loans
Flash Loans are an advanced concept aimed at developers. Therefore you must have a good understanding of Ethereum, programming, and smart contracts to take advantage of them.
Flash loans require zero collateral to use and Aave charges a 0.30% fee on these. Instead of guaranteeing repayment with collateral, Flash Loans simply rely on the timing of the loan's repayment. As long as the loan is used and paid back in full within the same block it was issued, it is approved. However, if the loan is not paid back within the same block, the entire transaction fails.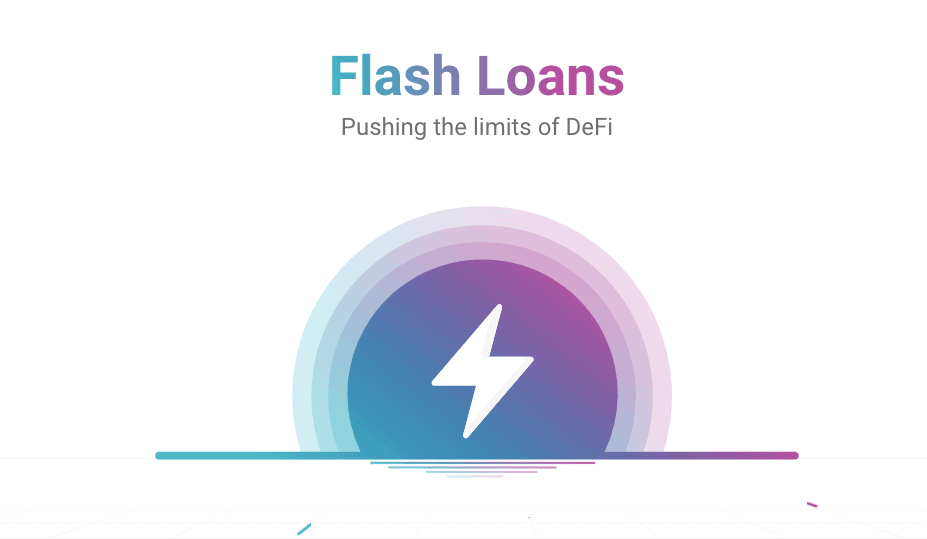 AAVE Token
The AAVE token was migrated from the token formerly known as LEND. These ERC20 tokens are used to allow users to participate in the Aave protocol governance and can also be staked within the protocol's Safety Module. In the event of a shortfall in the DeFi protocol, staked tokens would be used as collateral as a last resort.
In July 2020, Aave unveiled plans to hold a token swap. This means that the 1.3 billion AAVE tokens in circulation would be swapped for the newly minted AAVE cryptocurrency at a ratio of 1:100, creating a total supply of 16 million AAVE.
Customize this widget
Token Migration
The first Aave Improvement Proposal has ended, with overwhelming votes in favour of the token migration from LEND to AAVE. This migration is the first step in the Aavenomics. Migrating from the LEND to AAVE tokens allows users to participate in the Aave Protocol Governance and stake within the protocol Safety Module. Similar to the likes of Compound and more recently Uniswap.
The ratio of the tokens works out to be 100 LEND to 1 AAVE, so if you migrate 100 LEND you will get 1 AAVE token.
The process to migrate from LEND to AAVE is quite similar to a deposit. need to approve and then upgrade your tokens and I'll take you through that in a moment.
If you have LEND in exchanges or other places, these exchanges will be announcing themselves if they will handle the migration from their side. Binance has announced its support for the new AAVE token and has also stated that its users can use their token swap functionality on their site to swap from LEND to AAVE.
However, if you have LEND on an exchange that won't be allowing it to migrate, then you will have to withdraw to whatever wallet you're using to connect to Aave Protocol and migrate from there.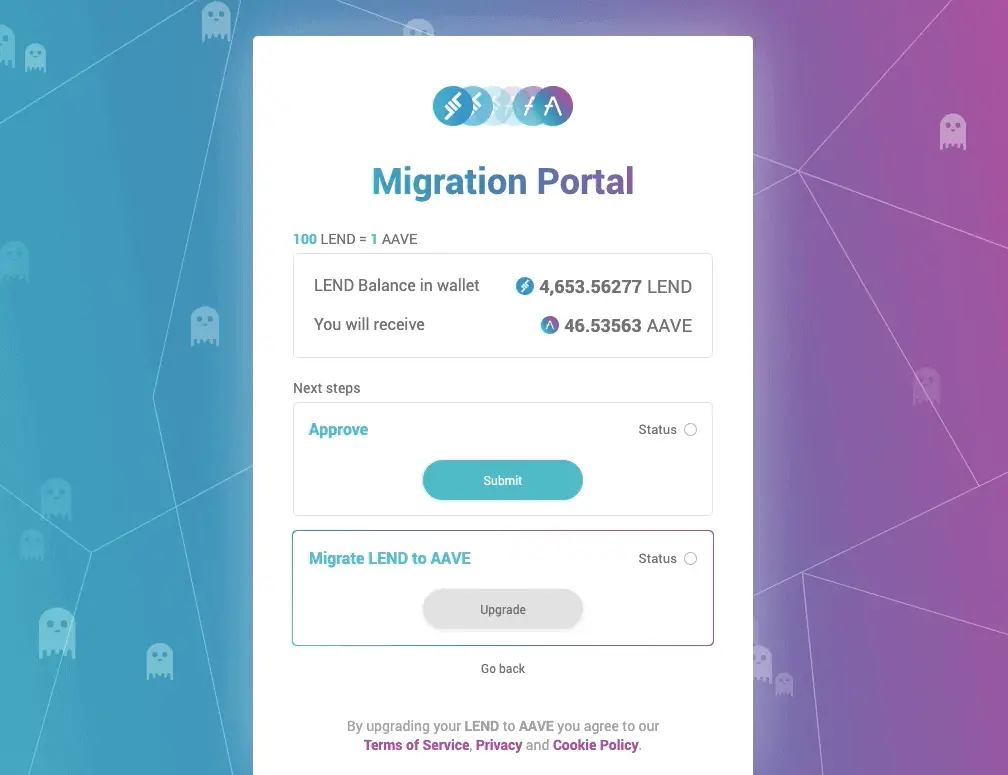 How to Migrate LEND to AAVE Tokens
The process to migrate from LEND to AAVE is quite similar to a deposit where you'll need to approve (to allow the migration contract to move your LEND tokens to migrate them to AAVE), before upgrading your tokens. Plus, you'll also need some Ethereum to pay for the gas fees.
Once you've connected your wallet (containing the LEND tokens) to the Aave site, you simply need to head across to Migration Portal from the left of the screen. Then Approve, pay a gas fee. Then Upgrade your tokens, and pay another gas fee!
How to Stake AAVE Tokens
Once you have your new Aave tokens you can now stake them. Staking consists of depositing your AAVE tokens within the protocol Safety Module. The purpose of staking is to act as a mitigation tool in case of a shortfall event. As an incentive for this service Safety Module stakers will receive Safety Incentives.
The initial rewards are 400 AAVE/day and will be distributed among the stakers. Stakers will also receive a percentage of protocol fees, but that will come later if the governance votes on it.
Now there are some risks to staking too… In the case of a shortfall event, the Safety Module uses up to 30% of the assets locked to cover the deficit. This protocol protection won't be active on the initial launch and they will inform users when the slashing is activated. 
To stake your tokens head across to "Staking" on the left-hand side of the screen. Select the amount. Then approve, and pay a gas fee. Then stake and pay another gas fee! When that's confirmed, your tokens will be staked in the Safety Module.
Your staked AAVE tokens will then appear on the right-hand side of the screen. It will show you the amount you've staked. The amount that's claimable and the AAVE per week and per month.
How to Unstake on Aave
If you want to Unstake you'll need to do this after the cool-down period has been activated. This cool-down period is currently set to 10 days. So to unstake you first need to pay for a transaction to activate the cool-down period. And then pay for another transaction to unstake after this period is complete.
Aave Token Migration and Staking Tutorial
Aave V2
Aave released V2 of their protocol on December 3rd 2020. Brings with it new features, making the protocol more flexible and efficient. For more information and to take a look at the platform click this link for my tutorial.