In this Huobi Global review for 2023,we take a deep dive into one of the most popular crypto exchanges in the world. This guide will give an in-depth review of Huobi Global. You will learn about Huobi, their supported cryptos, features such as Huobi Earn, fees, security, customer support and Huobi´s Pros and Cons. So, let's jump…
Huobi Global provides new users with up to a $300 sign-up bonus, if you currently sign-up to Huobi using our referral code y3mz2223 you will receive 20% off trading fees.
Huobi Global Review: How to use Huobi Exchange?

Huobi Global Pros & Cons
What is Huobi Global?
Huobi Global is a long-standing cryptocurrency exchange that was launched back in 2013. The exchange was originally created in China but is now based in Seychelles with offices across Asia and the US.
Huobi has a whole host of trading options for beginners to more advanced traders, including spot and margin trading, derivates, and futures. Plus they offer crypto-backed loans and ways to earn interest on your crypto. Plus they also have their own Huobi wallet available for managing your crypto assets.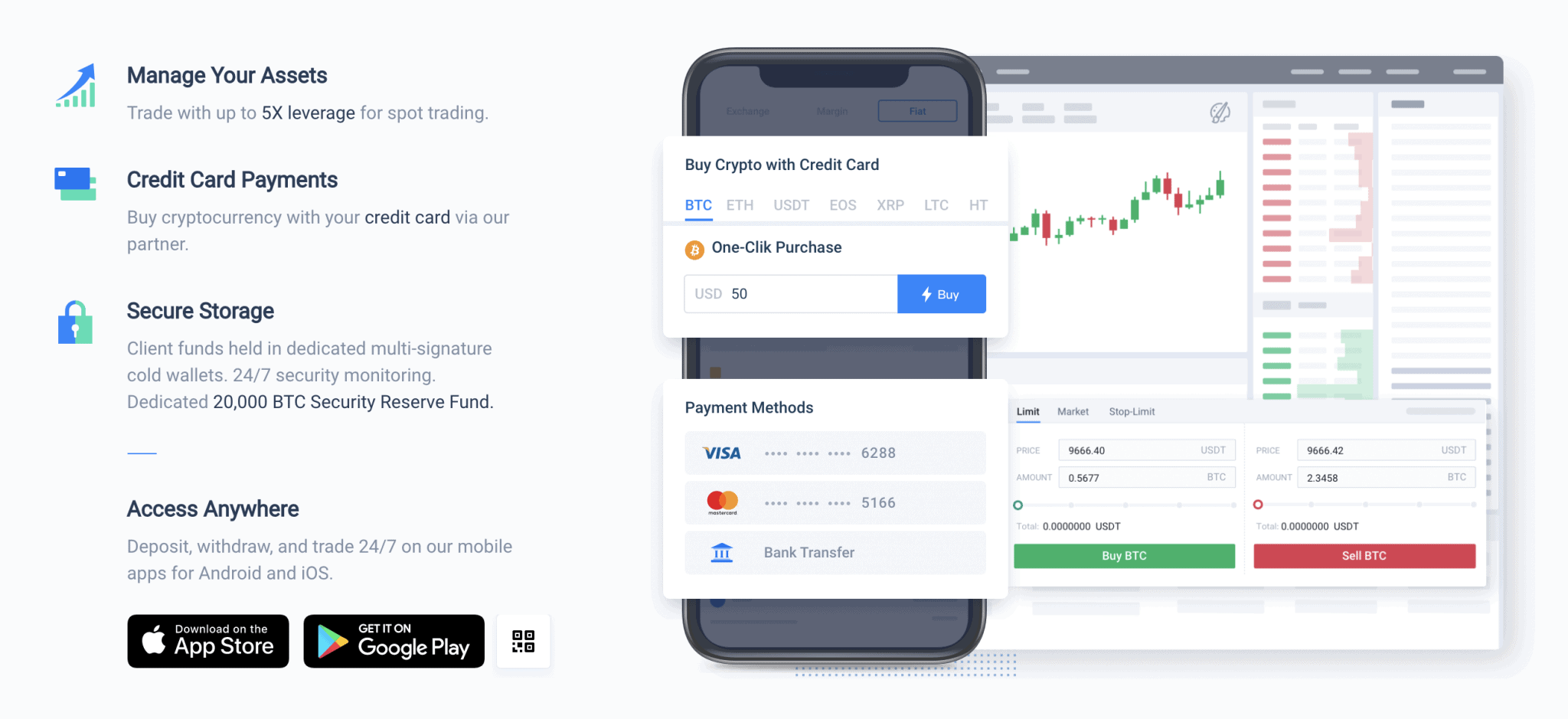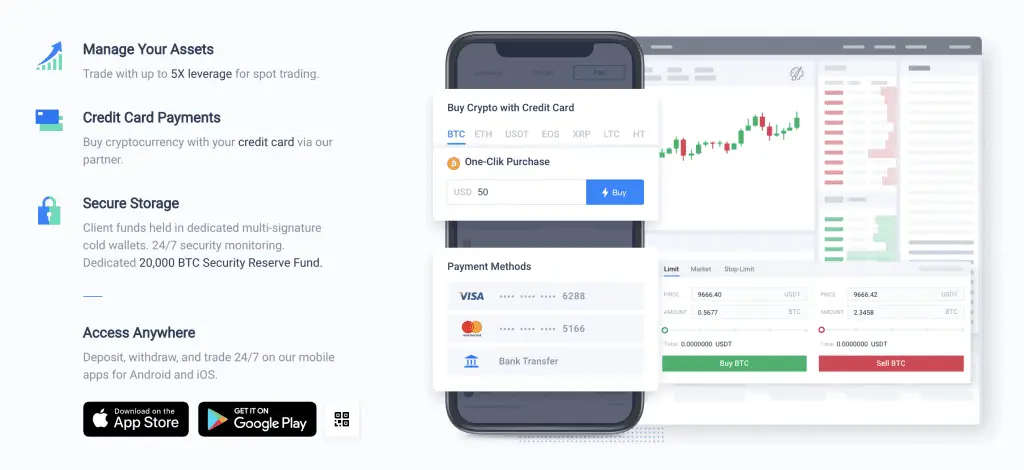 Huobi Global Referral Code
When signing up for a new account with Huobi you can save 20% cashback from every trade when using our Huobi Global referral link.
To get 20% off your Huobi Trading Fees;
Use our Huobi referral link to sign up for an account
Ensure that code: y3mz2223 is entered in the "Invitation code" field
Complete Sign-Up and Verification
| | |
| --- | --- |
| Huobi Referral Code | Use Huobi Referral Code y3mz2223 or our Huobi referral link |
| Huobi Sign-up Bonus | Get 20% off Huobi Trading Fees & up to a $300 Bonus |
| Referral Terms | Huobi Referral Terms |
| Bonus Last Validated | February 2023 |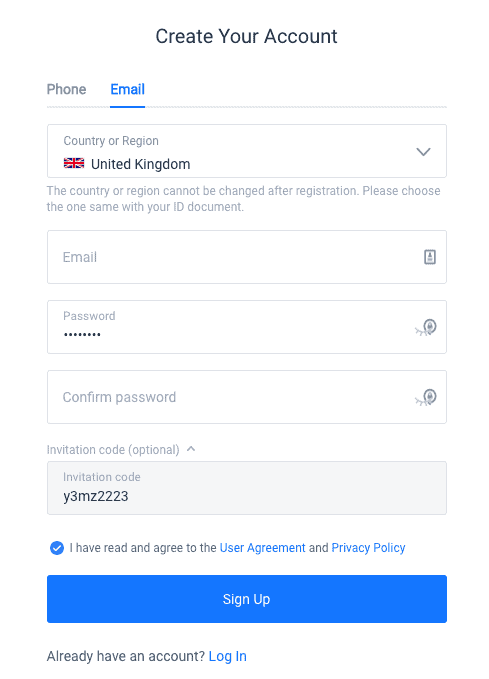 Huobi Supported Cryptocurrencies
Currently Huobi Global supports 365+ crypto assets on their exchange. Meaning that you can swap between the likes of BTC, ETH, DOT, LTC, and XRP. Plus stablecoins such as USDT, USDC, and their own HUSD and HT tokens.


Deposit Methods
With Huobi you can deposit a vast range of cryptos into the platform. These include the likes of BTC, ETH, DOGE, UNI, and XRP.
Although Huobi doesn't offer FIAT markets for trading, they do have some options available on their site. You can buy crypto directly with the use of a credit card. However, this does come with a price tag of 3.5% of the transaction.Or, depending on your location can also deposit FIAT currencies such as GBP, USD or EURO for free. 
When depositing USD, Huobi will be holding your USD as HUSD, their stable coin that is pegged 1:1 to the US dollar. This can then be used for trading.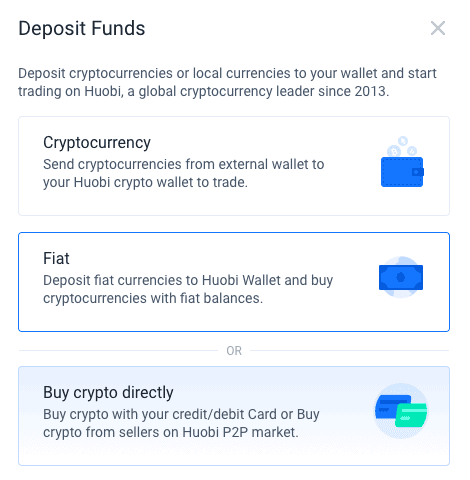 HT Tokens
Huobi Tokens (HT) were initially issued in 2018, with a total supply of 500 million. The HT token can be used for fee discounts, voting on exchange decisions, and gaining early access to special events. Plus you can receive crypto rewards from seasonal buybacks and trade with other cryptocurrencies listed on the Huobi exchange.
To get reduced fees on the platform simply hold HT in your wallet and use it for trading fees. In this way, you can reduce your fees from 0.2% all the way down to 0.07%. However, this will depend on your holding amount.


Huobi Global Exchange Tutorial
Huobi Fees
Cryptocurrencies can be traded on their spot exchange at 0.2% fees for maker or taker orders. These fees can be reduced further by holding their own HT tokens which you can purchase via the exchange. A full list of fees can be found on their fees page.
Although the exchange is crypto to crypto, users can also purchase crypto using credit or debit cards. This is at a rate of 3.5% of the transaction and the fee is included in your purchase amount in your chosen currency.


Margin Trading
Margin trading, allows you to use your capital as collateral and borrow funds to open a position. You can choose your preferred trading mode from Cross, Isolated, and C2C.
Huobi Cross Margin Trading allows you to prevent liquidations by keeping a shared account for all of your open positions.
Huobi Isolated Margin Trading increases your chances of liquidation. However, it does reduce the chances of any further losses from your main account. It does so by handling the capital of each position separately.
You can even lend your assets directly to a Huobi user and gain interest in the amount. You can do so by using the C2C mode and going long or short. Both isolated and cross-margin trading have 3 different modes which are Automatic Loans, Automatic Repayments or Ordinary Mode. In terms of fees when Margin Trading, there is a maximum 0.2% maker/ taker fee and a maximum of 0.0980% margin interest rate.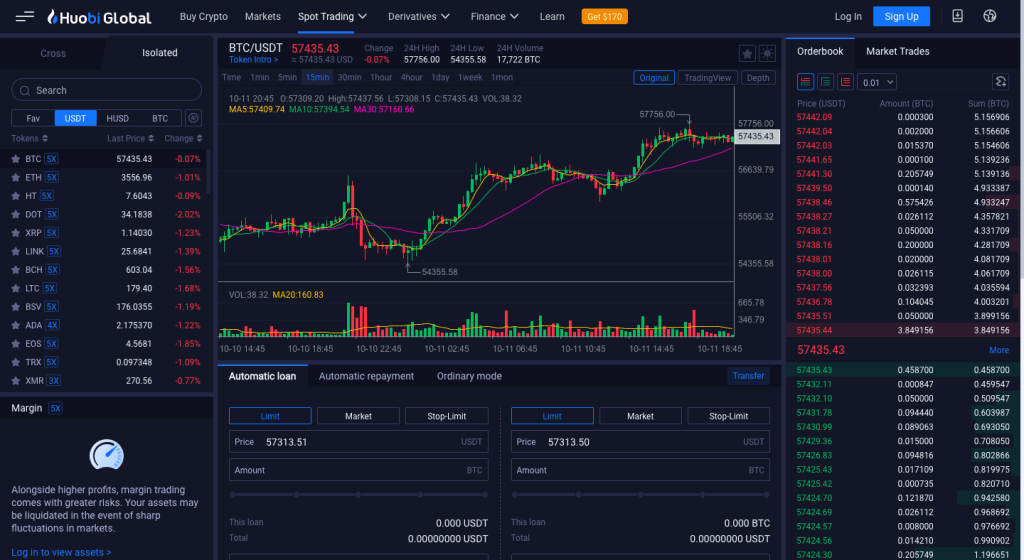 Huobi Futures
Huobi Futures is where users can make a profit from the increase or decrease of a digital currency price, by either going long or selling short based on what they think the outcome will be. When the futures expire, all open positions will be closed at the index-based last-hour arithmetic average price, instead of physical delivery. To use Futures, you'll need to open a futures account and complete Risk Verification. However, just be aware this is not available to UK users.
Huobi Wallet
Once you have your crypto, Huobi also has its own Huobi Wallet which is a DeFi mobile app available on iOS or Android. Huobi Wallet is multichain, private and secure, as users remain in control of their private keys. It also supports 20 wallet types and can manage ERC721 NFTs, as well as 13 stablecoins.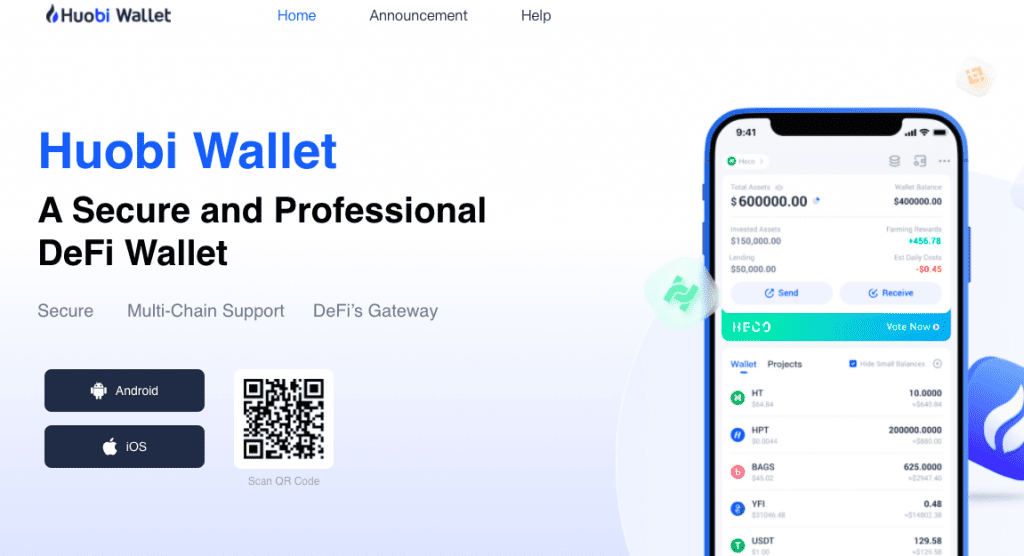 Huobi Pool/Finance
Huobi not only offers users the option to buy and sell cryptocurrencies, but you can also earn and borrow through a collection of products found under the "Finance" tab. We have covered Huobi Earn in more detail, click here to check out our full tutorial.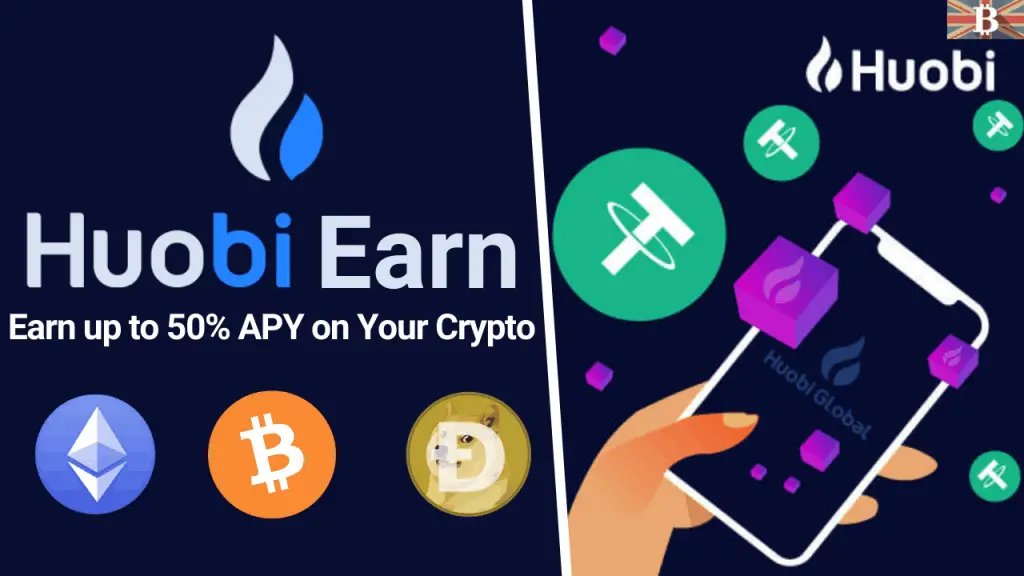 PrimePool
Primepool users can lock their exchange assets through Huobi's mining platform and get free airdrops of some of the hottest new tokens. Previous projects have included earning more than 449% APR when locking up TALK for 7 days and getting STF, locking up their own HT token to get DFA at 135% and ETH for 7 days at a rate of 80.53% to get DFA.
Huobi Earn
Huobi Earn is where users can stake and earn a high yield on their crypto. So Instead of just holding your assets in a wallet, they can be deposited into flexible or fixed terms products that will generate interest on your crypto assets.
These are filtered between Featured, Flexible, fixed and First Timer offers with rates up to 100% APY on some products however these rates will depend on the crypto, and the period of time it's locked in for.
ETH2.0
For those interested in ETH2.0  Huobi have launched ETH2.0 one-click function. With this function, you can pledge ETH as BETH with one click and participate in ETH 2.0 proof-of-stake mining. 
Loans
If you need to get hold of some money but don't want to sell off your crypto to free up your cash, you can use your crypto as collateral instead of loans. With the Huobi crypto loans, you are guaranteed approval and instant arrival.
Simply enter the amount that you would like to borrow from a wide range of tokens and the amount of collateral that will be required will then display underneath. You can then choose your loan term from 30, 45 or 90 days and your repayment amount will then calculate
Huobi Support
Huobi has a help centre that has a wide range of frequently asked questions. If you can't find the answer to your question, you can also submit a request via their site which will submit a support request.
Alternatively, they also have a live chat feature available in the bottom right of your screen. I have personally used this service. The live chat was very fast and they responded to my query within minutes. Unfortunately, they did need to escalate it to another department. However, I was very impressed with the speed and efficiency, which is unheard of in other cryptocurrency exchanges which are notoriously bad.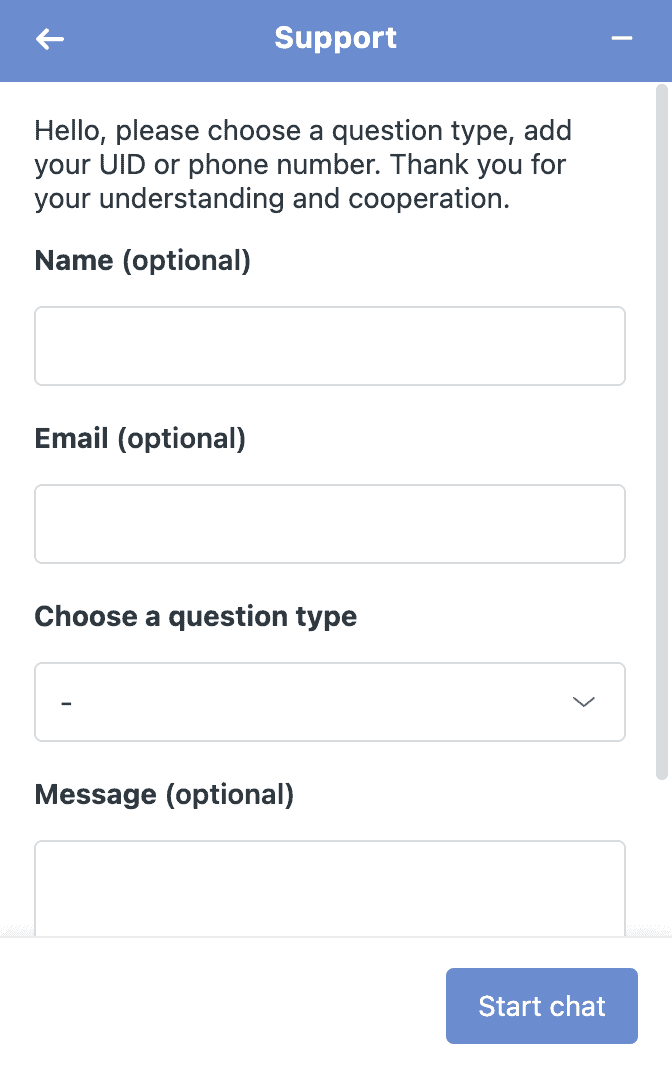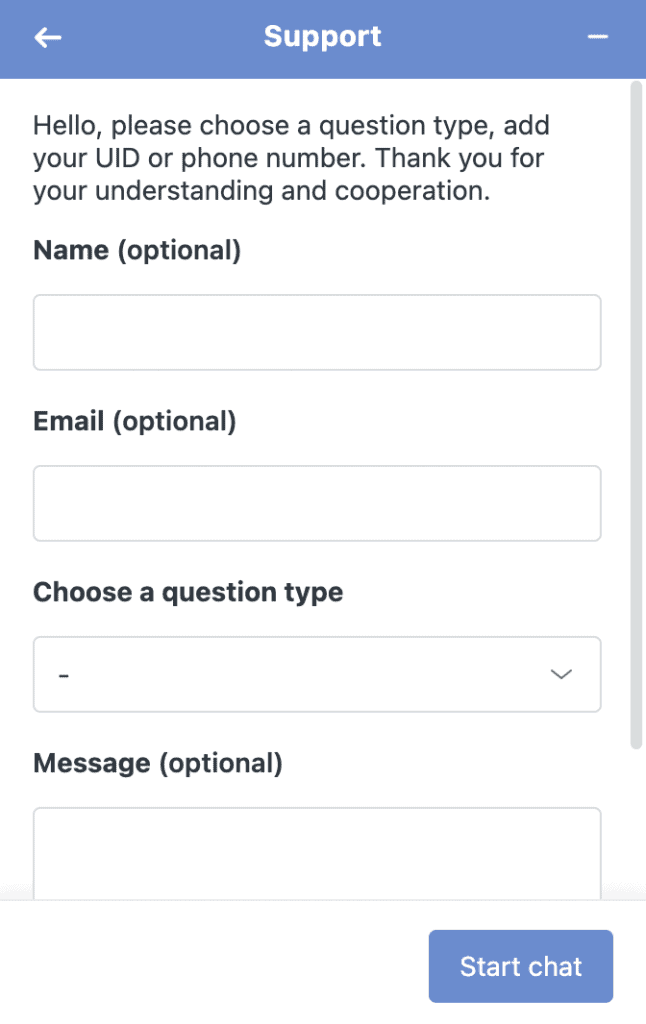 Is Huobi Global Safe?
Huobi Global states that client funds are held in dedicated multi-signature cold wallets. With 24/7 security monitoring. and a dedicated 20,000 BTC Security Reserve Fund.
Related Posts