In this Crypto.com NFT review, we'll take a look at how to buy and sell NFTs on Crypto.com. Plus the different payment methods and supported wallets.
With the rise in popularity of NFTs (Non-Fungible Tokens), it's no surprise that the one-stop shop for crypto, Crypto.com, has jumped in on the act. Crypto.com will offer unique digital content from Bosslogic & Snoop Dogg on their new Crypto.com NFT platform.
How to Buy & Sell NFTs on Crypto.com

What is Crypto.com NFT?
Crypto.com NFT is looking to become the world's largest and most user-friendly NFT platform. The aim is to accelerate the world's transition to cryptocurrency, with NFTs being the next step. 
Crypto.com launched its NFT platform on March 26th, 2021. The platform is dedicated to delivering unique content to collect and trade from the most popular artists, musicians, and sports.  These include the likes of Aston Martin, BossLogic, Boy George, Snoop Dogg, and Lionel Richie.
Leading this brand new venture is Crypto.com's newly appointed Executive Vice President Global Head of NFTs, Joe Conyers. Joe was named a Digital Power Player by Billboard Magazine four years in a row and most recently served as Chief Strategy Officer at Downtown Music Holdings. Joe brings over a decade of experience building global businesses that support artists.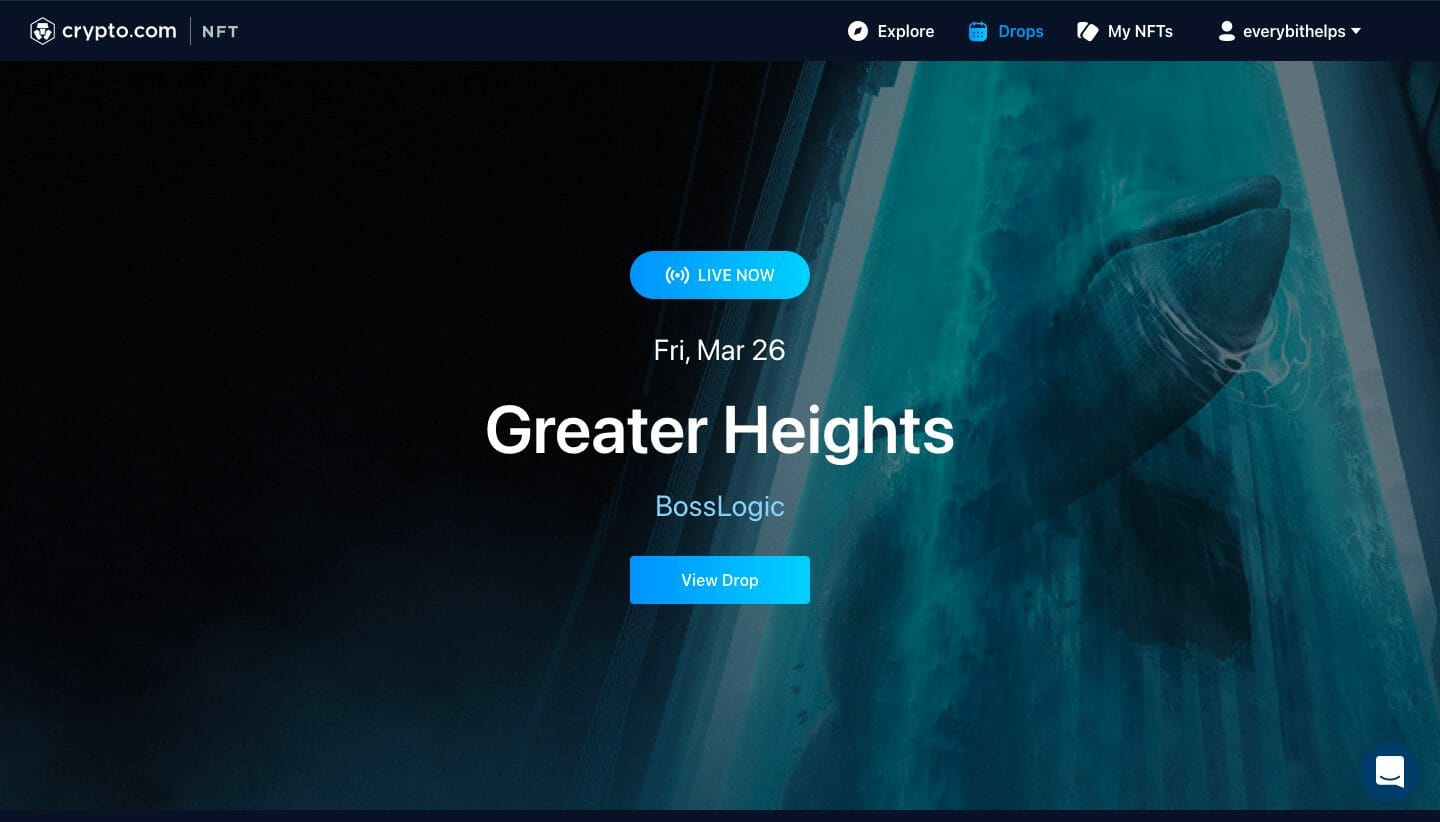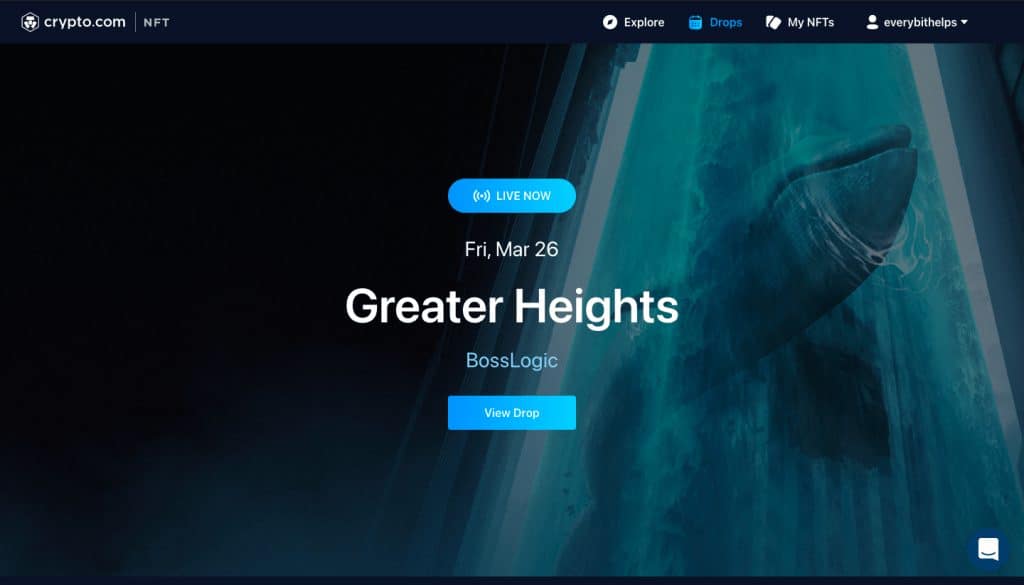 Crypto.com's first NFT dropped on March 26th, 2021. It was a new collection entitled "Greater Heights" by Marvel artist BossLogic. Within 24hrs of going live, the "Greater Heights" collection from BossLogic completely sold out. Some of the digital artwork is already being resold on the platform, with editions going for more than $5000. If you would like to track the prices and history of the artwork being sold, check out NFT LamboFactory.
Future drops include partnering with Aston Martin Cognisant Formula One. Who introduced NFTs as a way to celebrate the team returning to F1 for the first time in 60 years. On Saturday, 27th March, the crypto.com NFT platform will offer a new way for their fans to own a piece of their history. And the collection of NFTs they're making available will capture the very first moments of their return to F1.
Boy George also has a drop. Which will display his creativity and bring together animated and still versions of his own paintings together with his iconic music, representing the full breadth of his artistic output.

What are NFTs?
An NFT, or "Non-Fungible Token", is a type of digital asset. These NFTs are unique and one of a kind and can be bought or sold like any other piece of property or artwork.
In the same way as cryptocurrency, the ownership of your NFT is recorded on a blockchain. Therefore records cannot be forged as it's maintained by computers all around the world. NFTs can also contain smart contracts that could include royalties for artists for future sales.
Interested in creating your own NFTs? Check out our guide on Rarible and how to create and sell NFTs.
How to Buy NFTs on Crypto.com?
To buy an NFT on Crypto.com, you simply register and create a Crypto.com NFT account on their site. This will include providing your name, email address, and a display name for your profile. You will then be required to verify your email address and log in.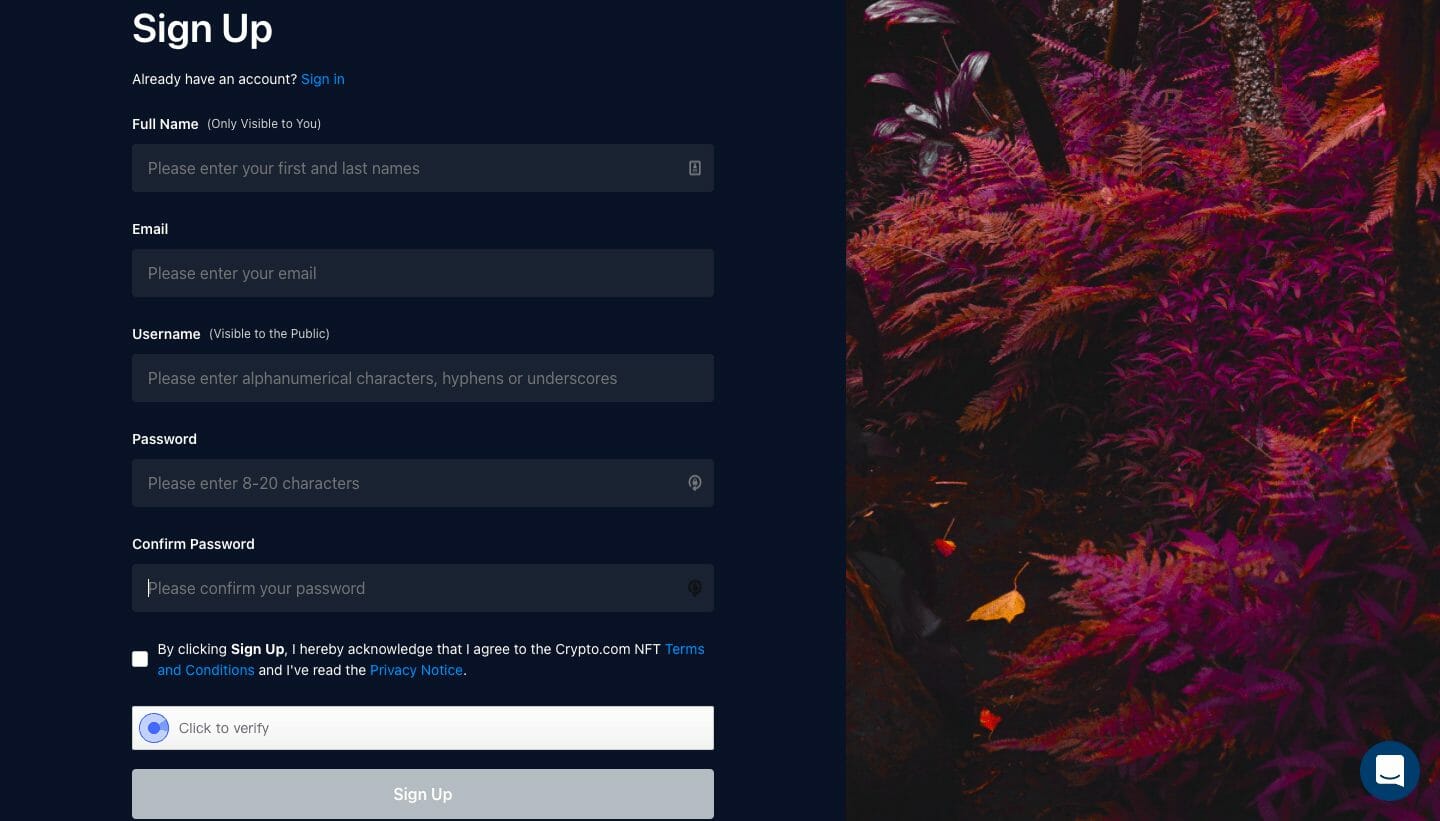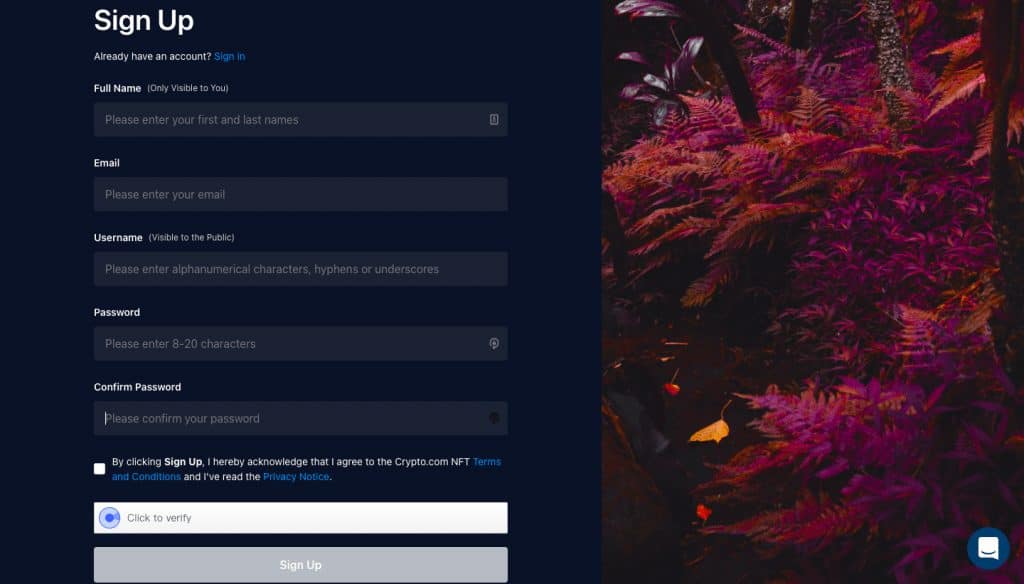 When a drop is available, you can view it under their site's "Drops" section. If it's not yet "Live," you can also subscribe to be notified when these are launched.
Locate a listing that you would like to purchase. This will then provide you with the description of the NFT, plus the description and cost. You can also "view available editions" to choose a specific one.
You can select "Buy your NFT" when you are happy.
You'll then be prompted for your payment method.
Not sure if you should buy that NFT? Check out our list of the Best NFT Rarity Tools to Check NFT Rarity Ranking.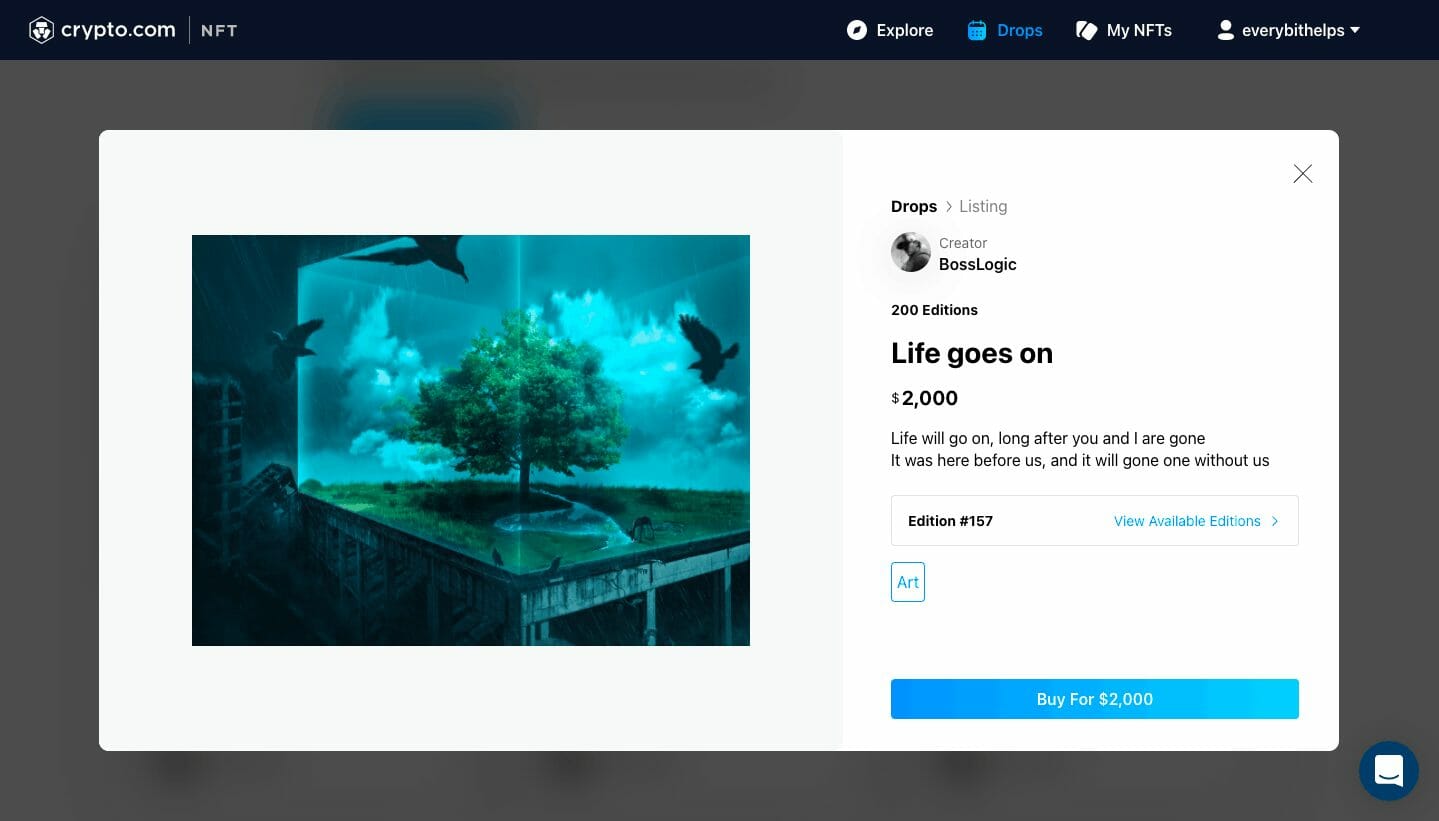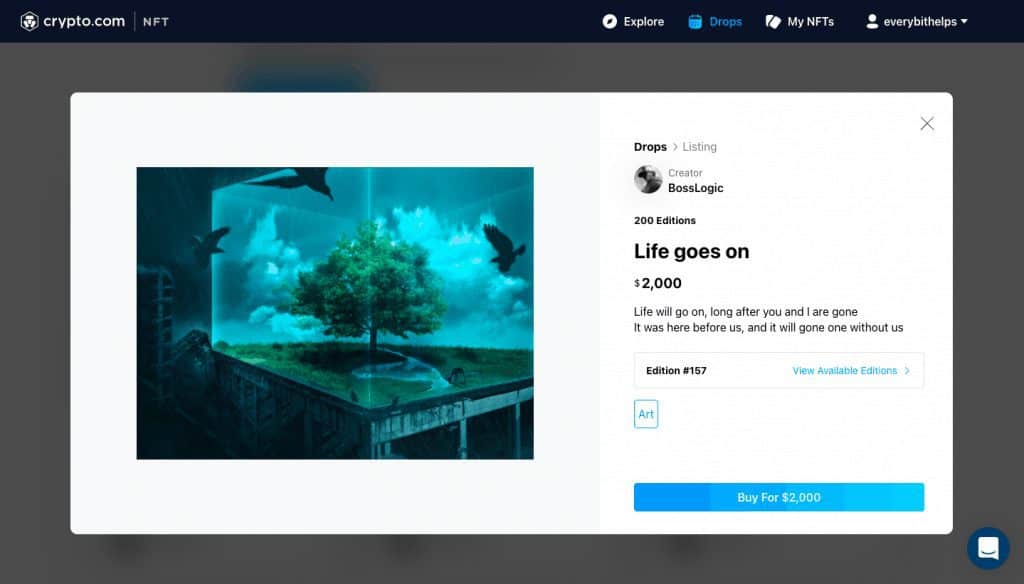 Payment Methods
Any collector or fan can pay for NFTs, regardless of whether they are a crypto.com user. Users can pay with a single click with a credit or debit card. Alternatively, existing Crypto.com App users can pay using the Crypto.com Pay feature. Meaning that they can purchase their NFTs with the likes of Bitcoin, Ethereum, and the more recently added Dogecoin.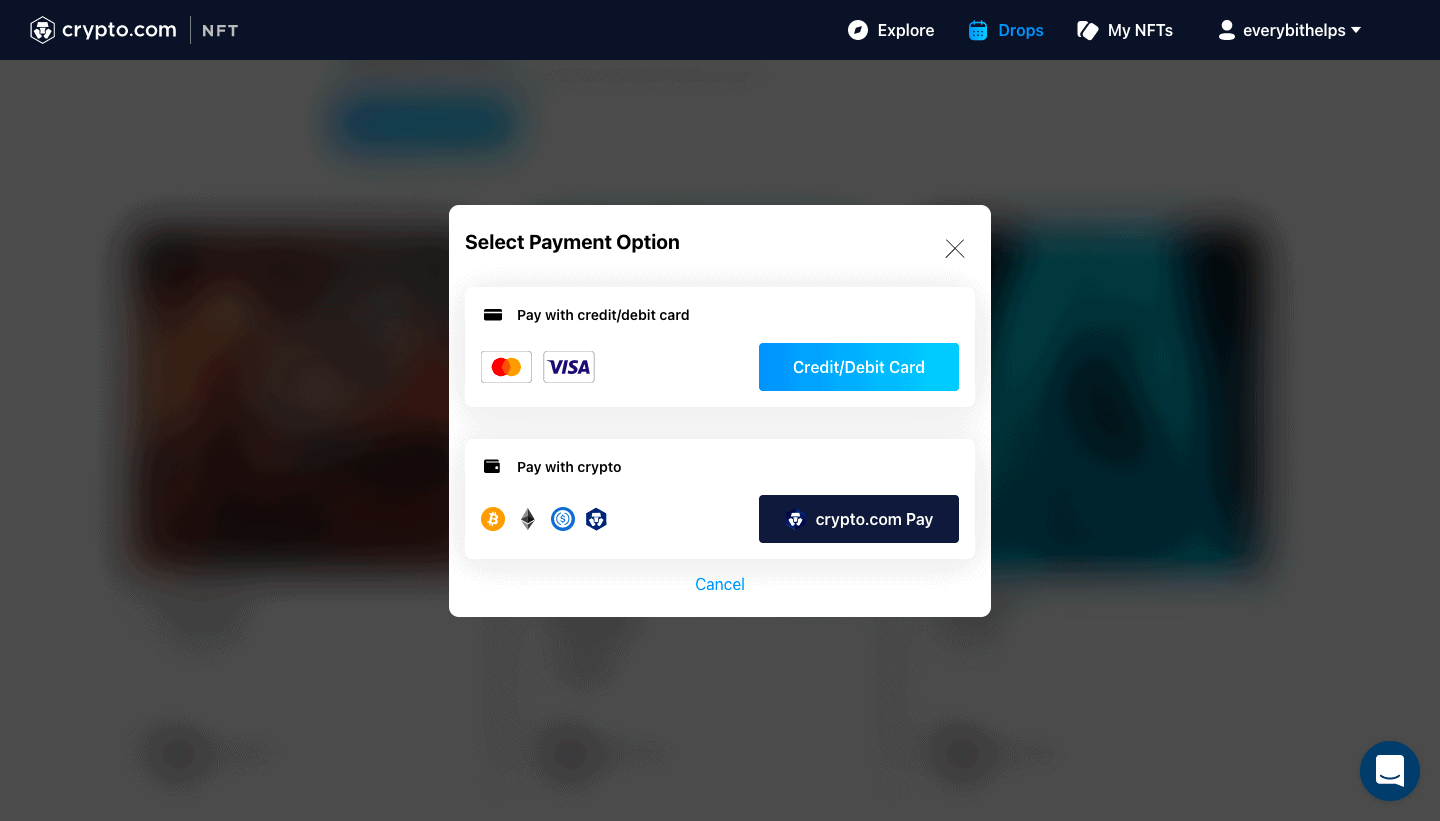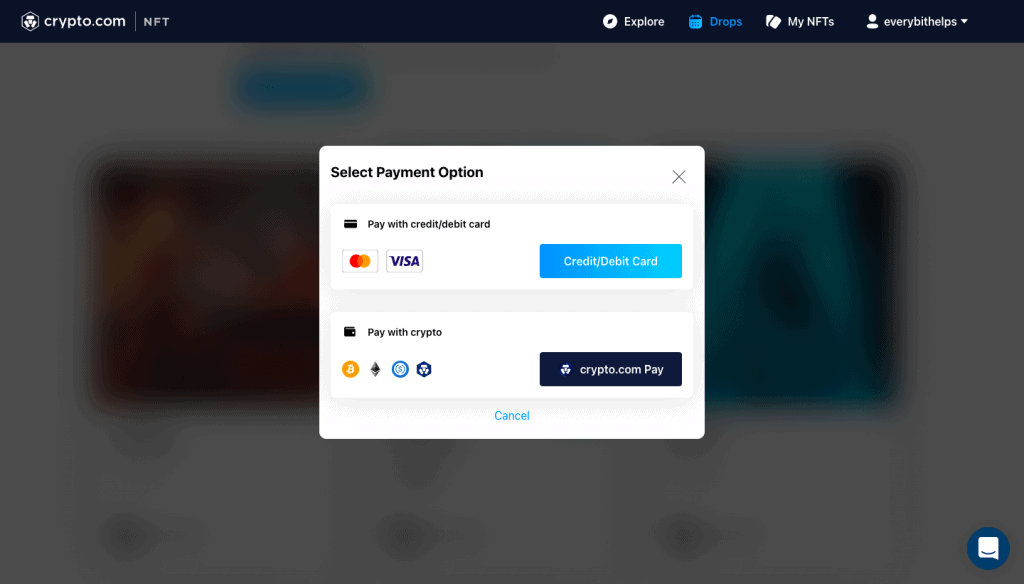 Supported Wallets
When making your payment, you can use Crypto.com App, Metamask, WalletConnect and Other Cryptocurrency Wallets.
Payments with the Crypto.com App are incredibly easy to make. Simply scan the QR code shown on the screen with your crypto.com app and confirm the payment. Plus, this is instant, and there are no network fees to pay.
Metamask, WalletConnect, and "Other Cryptocurrency Wallets" allow you to pay using the tokens that are listed on Defi Swap. If you're unfamiliar with Defi Swap, check out my tutorial here.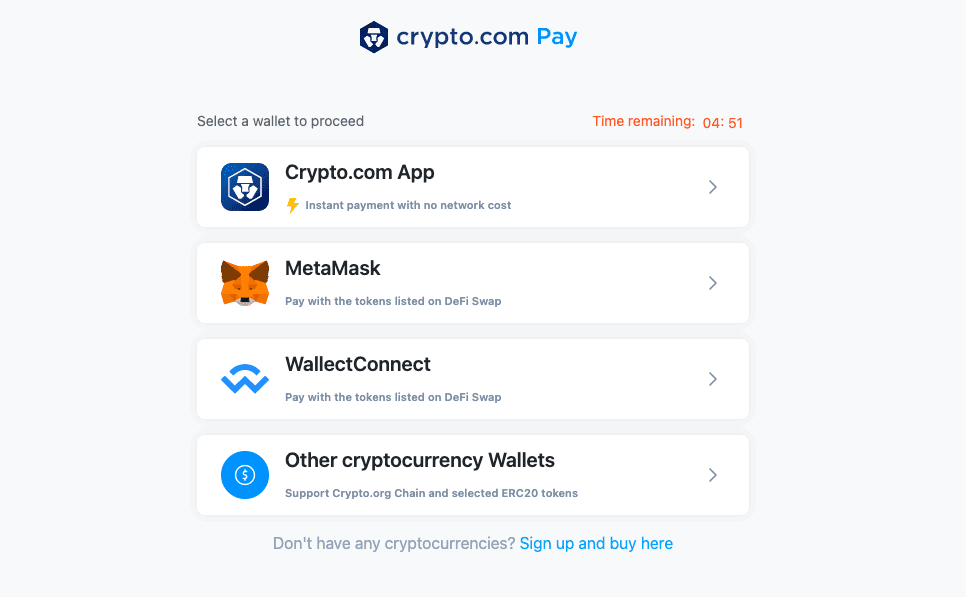 What can you do with your NFT?
Once you have your NFT, what you do with it is up to you. You can keep it as a collectable, or you can sell it. Any NFTs purchased can be found under "My NFTs".
Under the "Explore" tab within the platform, you'll find a host of NFTs being sold by users on Crypto.com NFT. Where you'll find the editions available to buy, the current owner at a price.
This is great for those who might miss out on a drop and still want to get their hands on these popular NFTs. For those looking to make a bit of money on the artwork that they've purchased.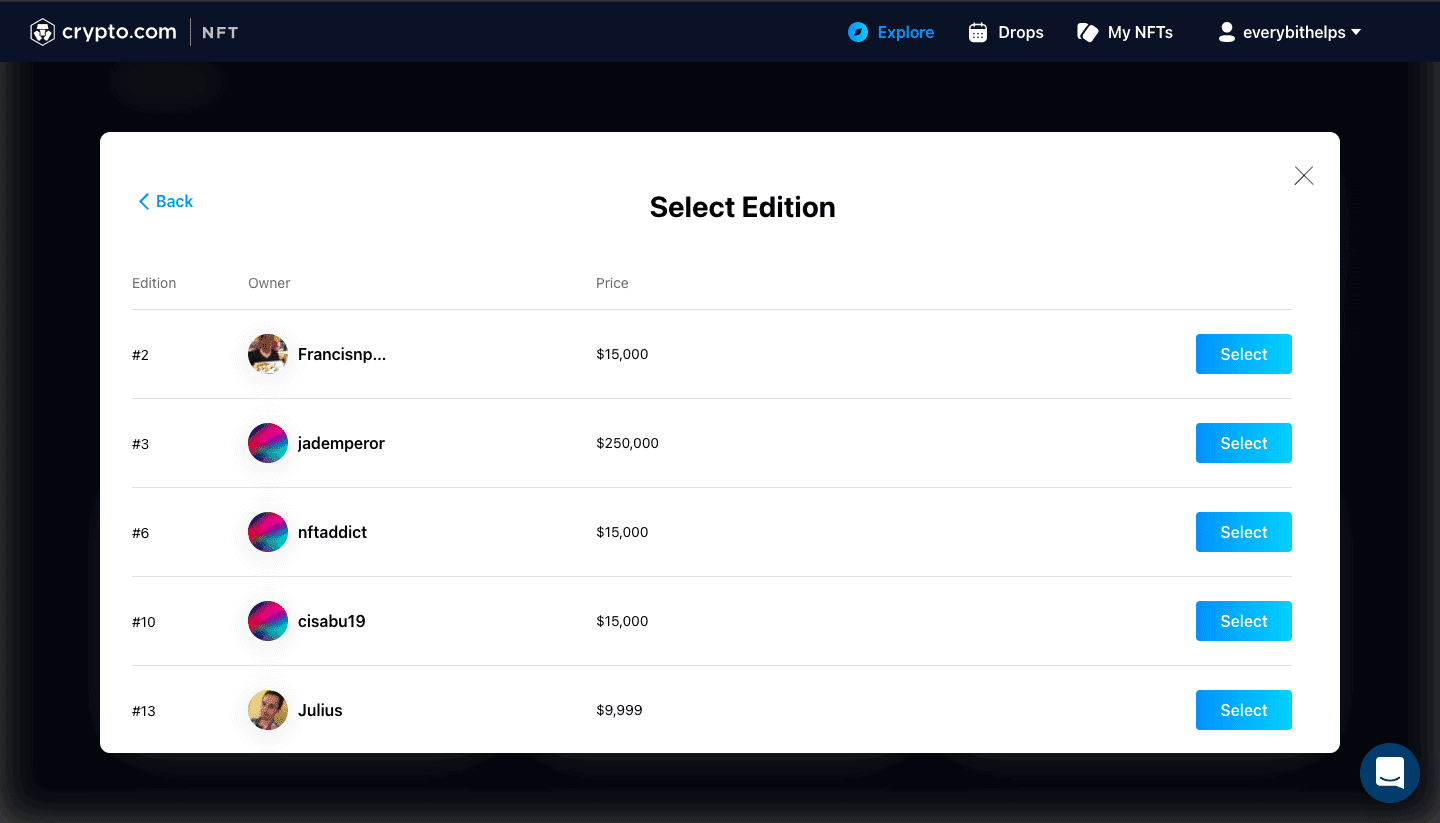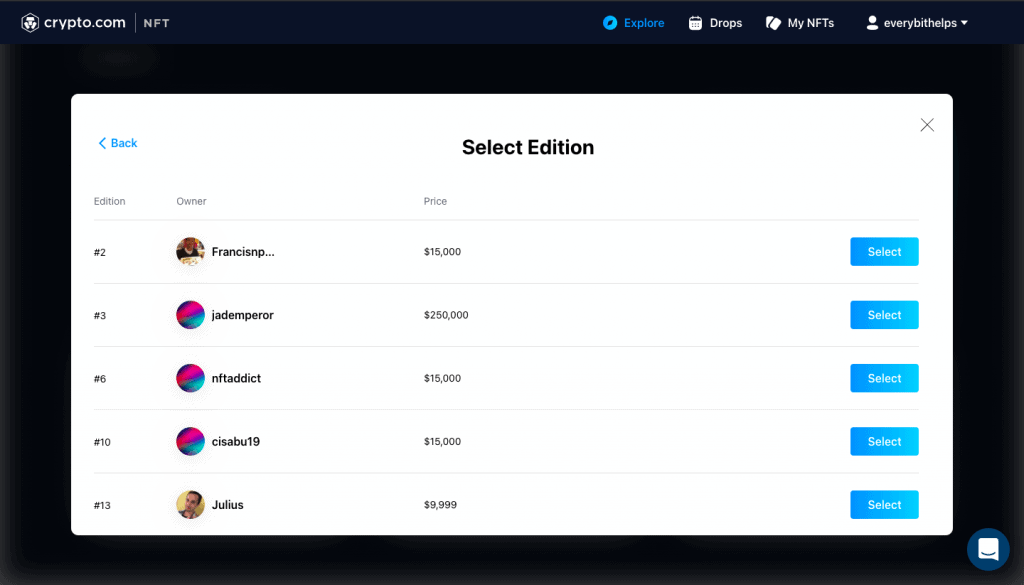 Other Related Posts