In this Crypto.com Earn review, we take a deep dive into the crypto.com Earn feature. Including how to use Crypto.com Earn, deposit your tokens and get the best interest rates available.
If you've currently got crypto sat idle in a wallet or an exchange you can currently earn up to 8.5% per annum on your Bitcoin, 7.5% with Ethereum and 14% on stable coins such as USDC with Crypto.com Earn.

Crypto.com Earn Review

What is Crypto.com Earn?
Crypto.com the one-stop-shop for crypto, allows users to deposit their crypto to stake (or lock it up) for a specific period of time in exchange for interest.
There are 3 terms available which are fixed for 1 or 3 months plus there is also a flexible term.  Longer terms will pay more in terms of interest and the flexible option will pay less. The Interest you'll receive is paid out weekly in the token that you stake (rather than in USD or another fiat currency).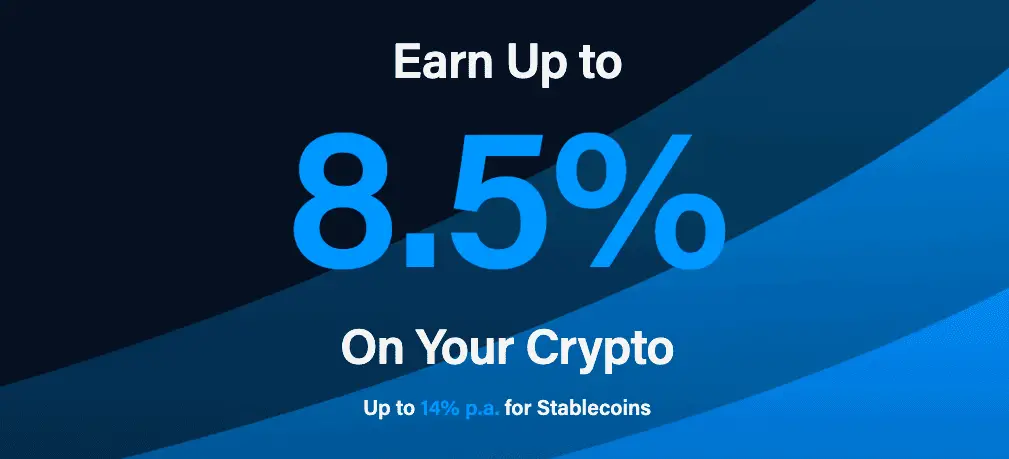 Crypto.com Earn Supported Cryptos
Crypto.com Earn currently supports around 30 different coins, including Bitcoin, BNB, CRO, and Ethereum. To deposit and start earning interest, there are some minimum amounts.
For example, the minimum deposit for Bitcoin is 0.005, BNB is 2 and CRO is 5000. Click here for a full list of minimum deposits.


Crypto.com Earn Interest Rates
The interest rate you will receive will also depend on the amount of CRO staked. For example, if you are staking.  400 dollars or less you'll get 6% on CRO, 4.5% on BTC, or 10% on stable coins 
To get the very best rates you will need to stake 40,000 dollars or more of CRO where you'll earn an additional 2%. But if you don't hold any CRO tokens and don't want to lock up your coins, you can still use their flexible plan and receive 2% on CRO, 1.5% on Bitcoin, and 6% stable coins.
For a full list of interest rates by the amount staked and by cryptocurrency, click here.


How to Stake CRO to Get the Best Rates?
To get started, you'll first need to have some CRO to stake. These can easily be traded for or bought on the Crypto.com Exchange, within the Crypto.com App or from other popular exchanges such as Binance or Gemini Exchange.
To stake your CRO tokens in the Crypto.com App, you can follow the below steps;
Open the Crypto.com App
Navigate to your "Accounts"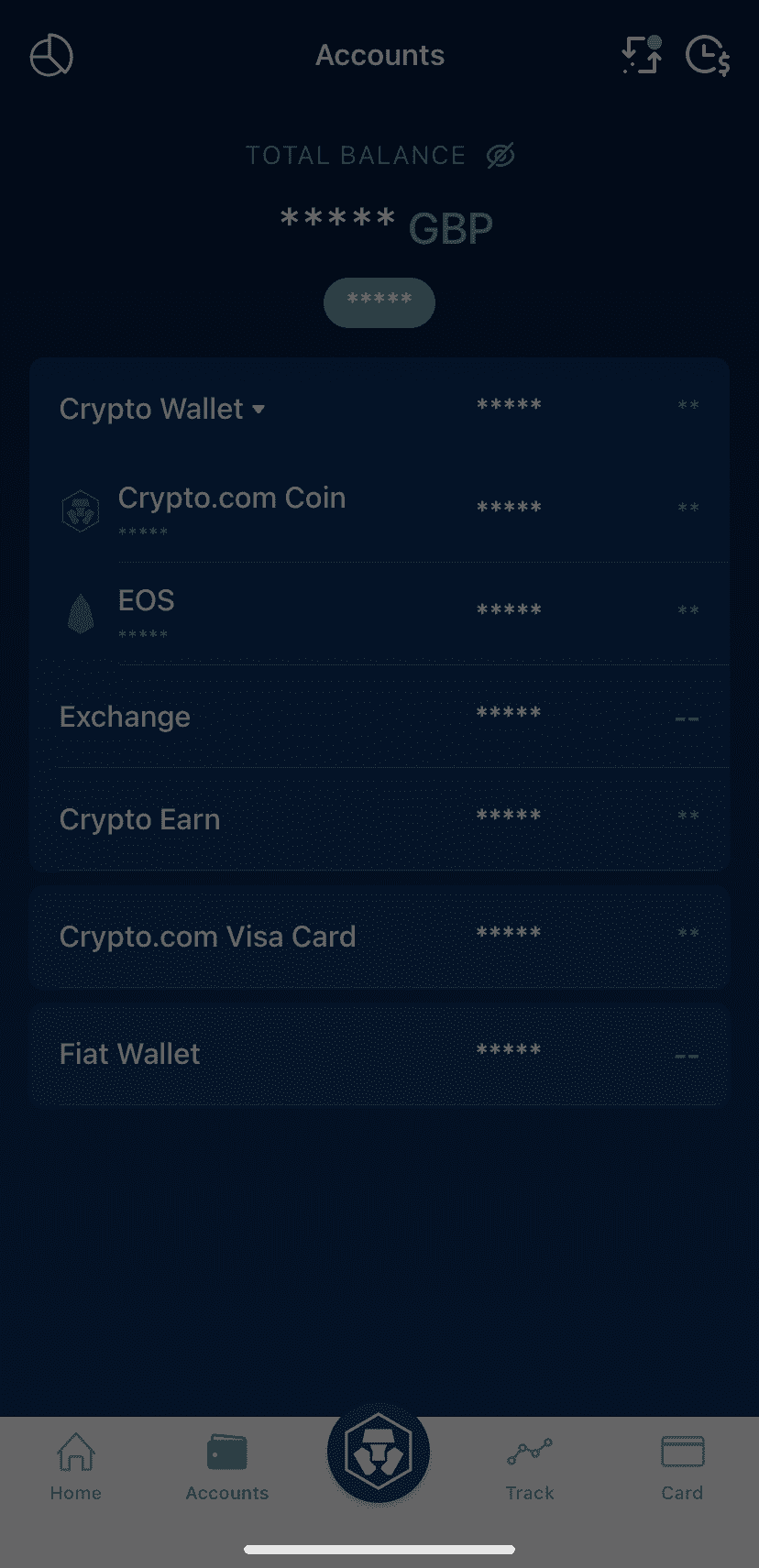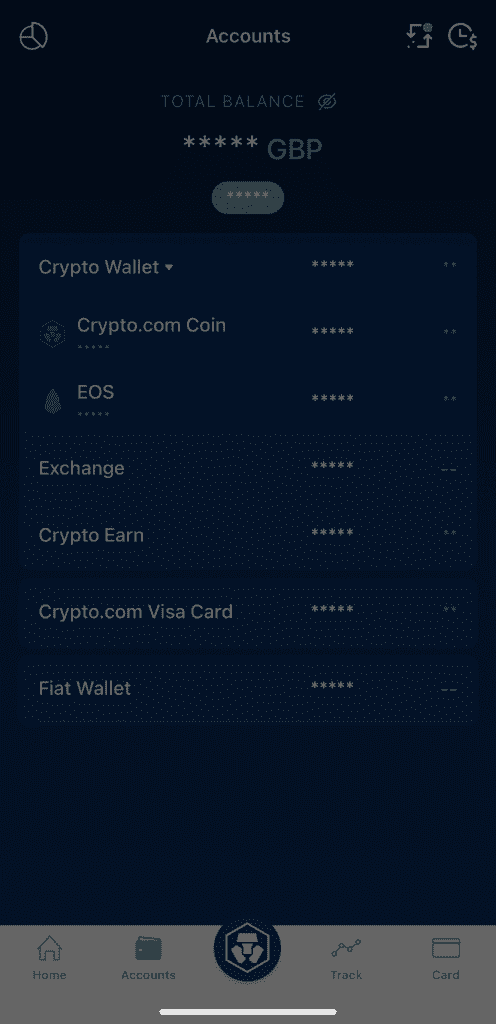 Press Crypto.com Coin (CRO) from within the Crypto Wallet
Scroll down to CRO Stake and choose to "Upgrade"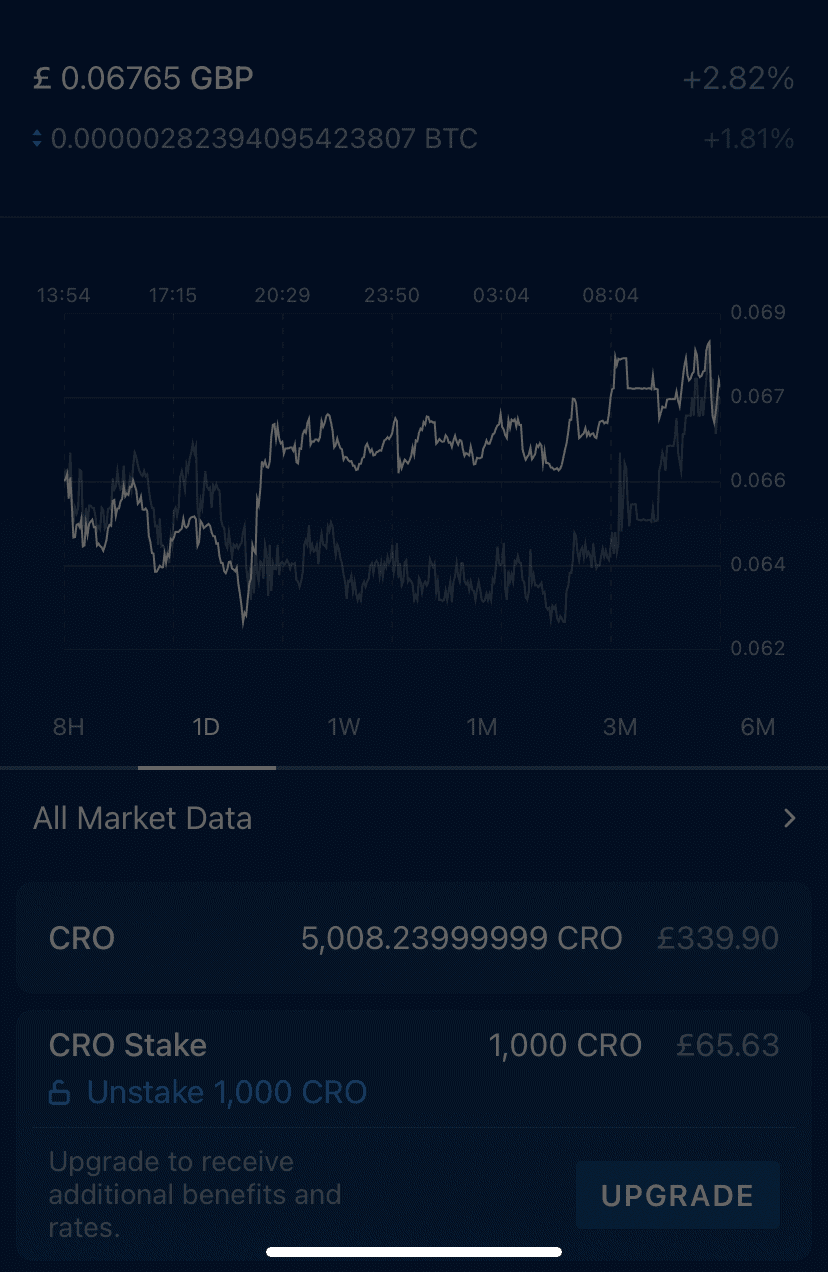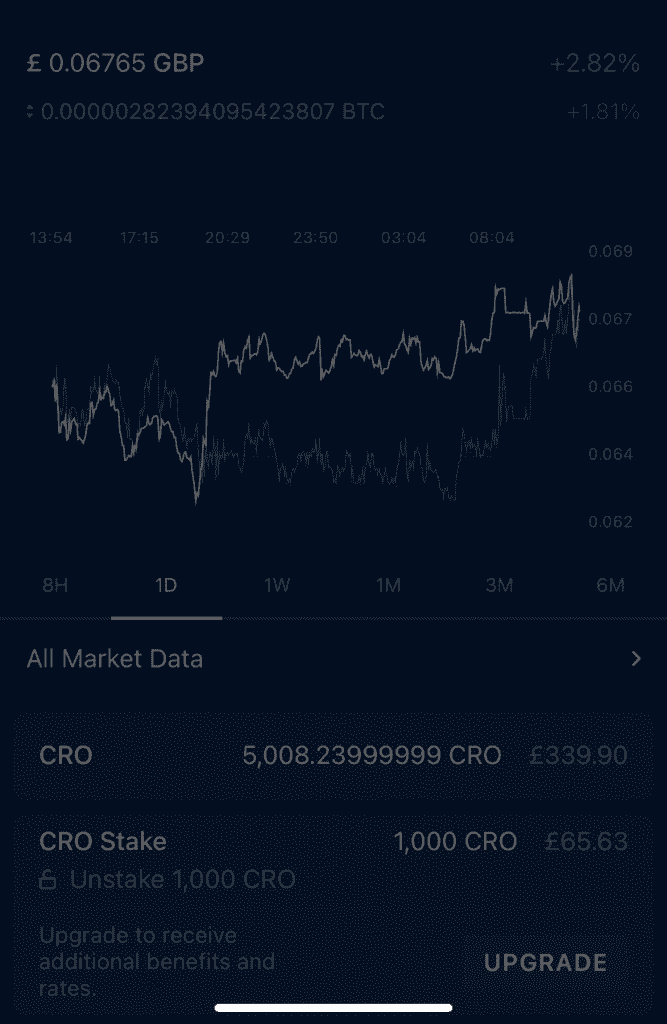 Select CRO Stake Amount and "Continue to Stake"
Select your payment method and choose your payment method from "Credit/Debit", "Saved Cards" or "External CRO Wallet".
Review the Upgrade and Confirm.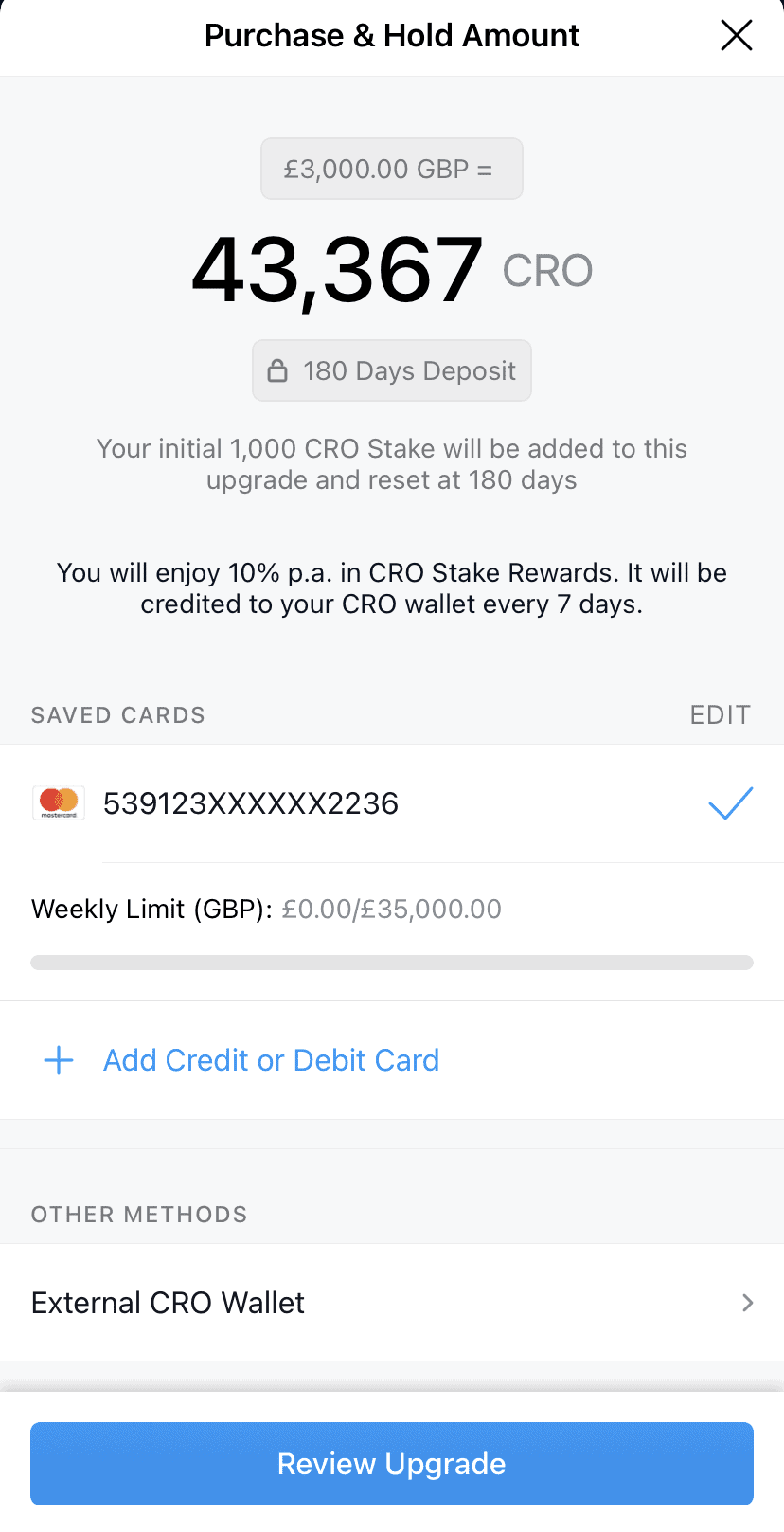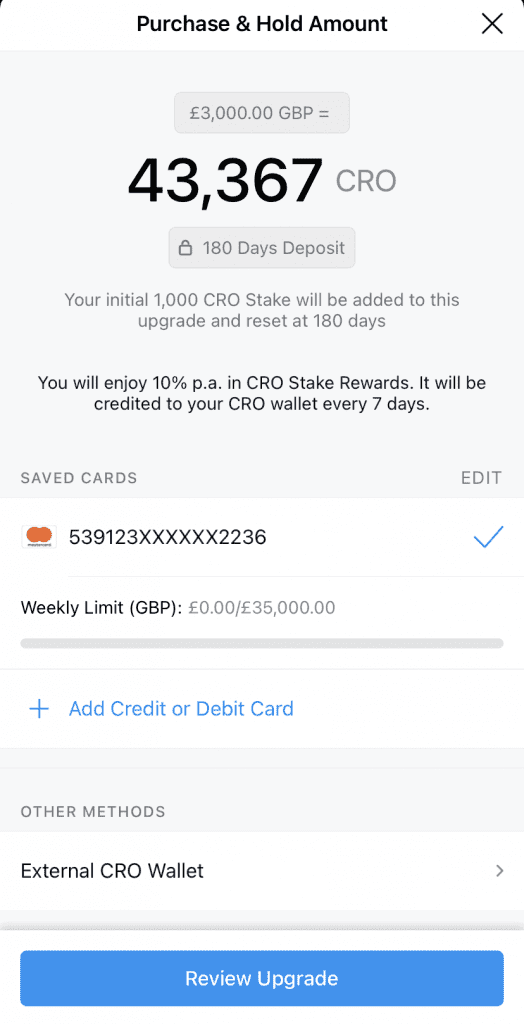 How to Deposit Crypto to Earn Interest?
The below step by step guide will explain how to deposit your cryptocurrency or stable coins to start receiving interest.
Open the Crypto.com App
Go to the App Menu icon in the bottom centre of your screen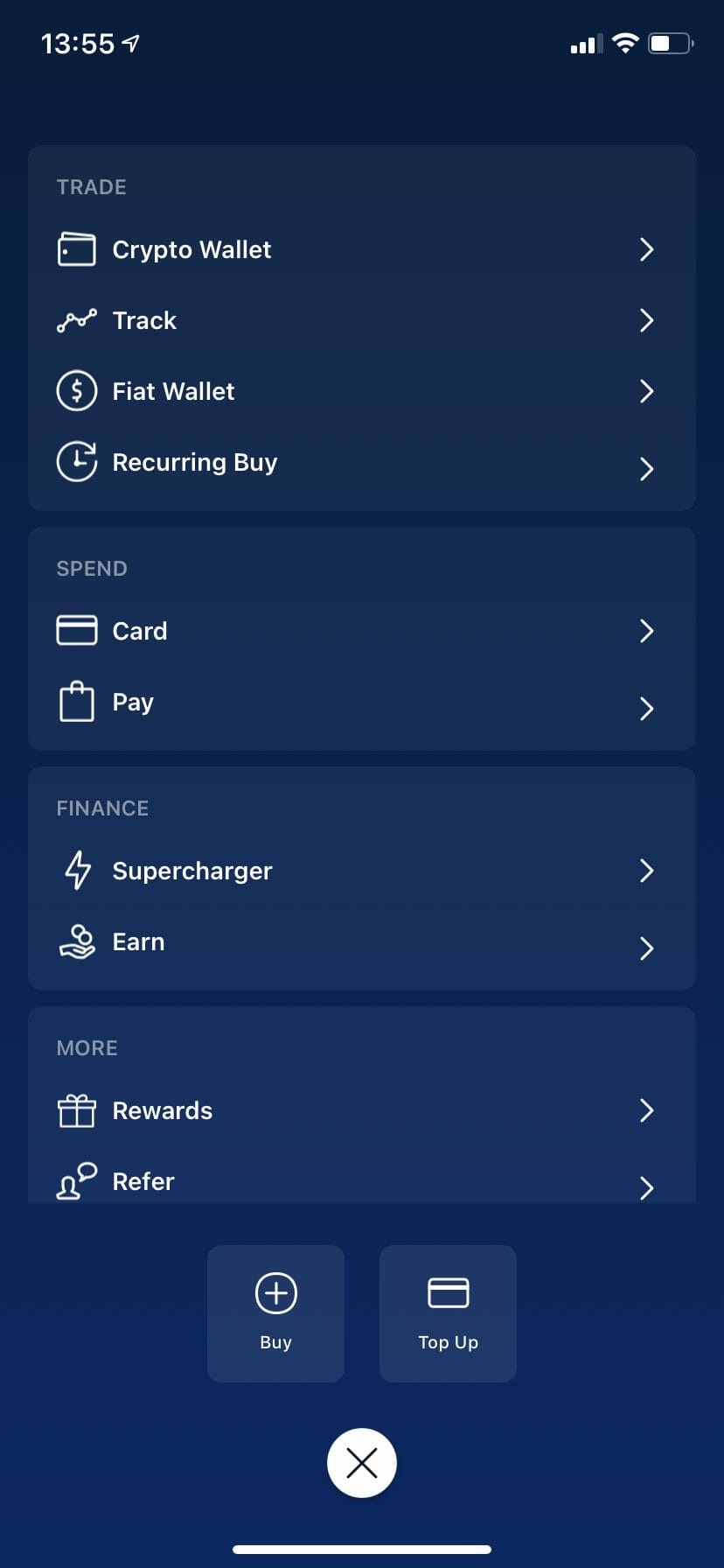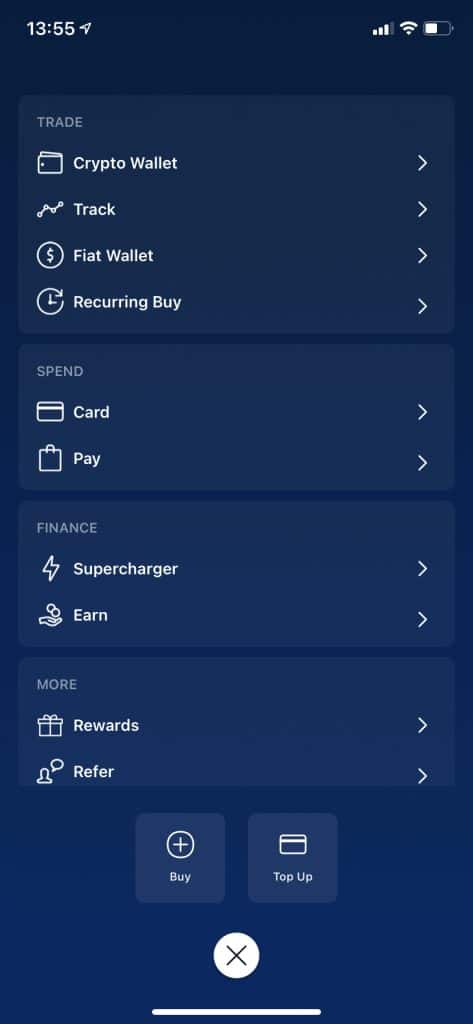 Select "Earn"
Press onto the "+" icon beside your balance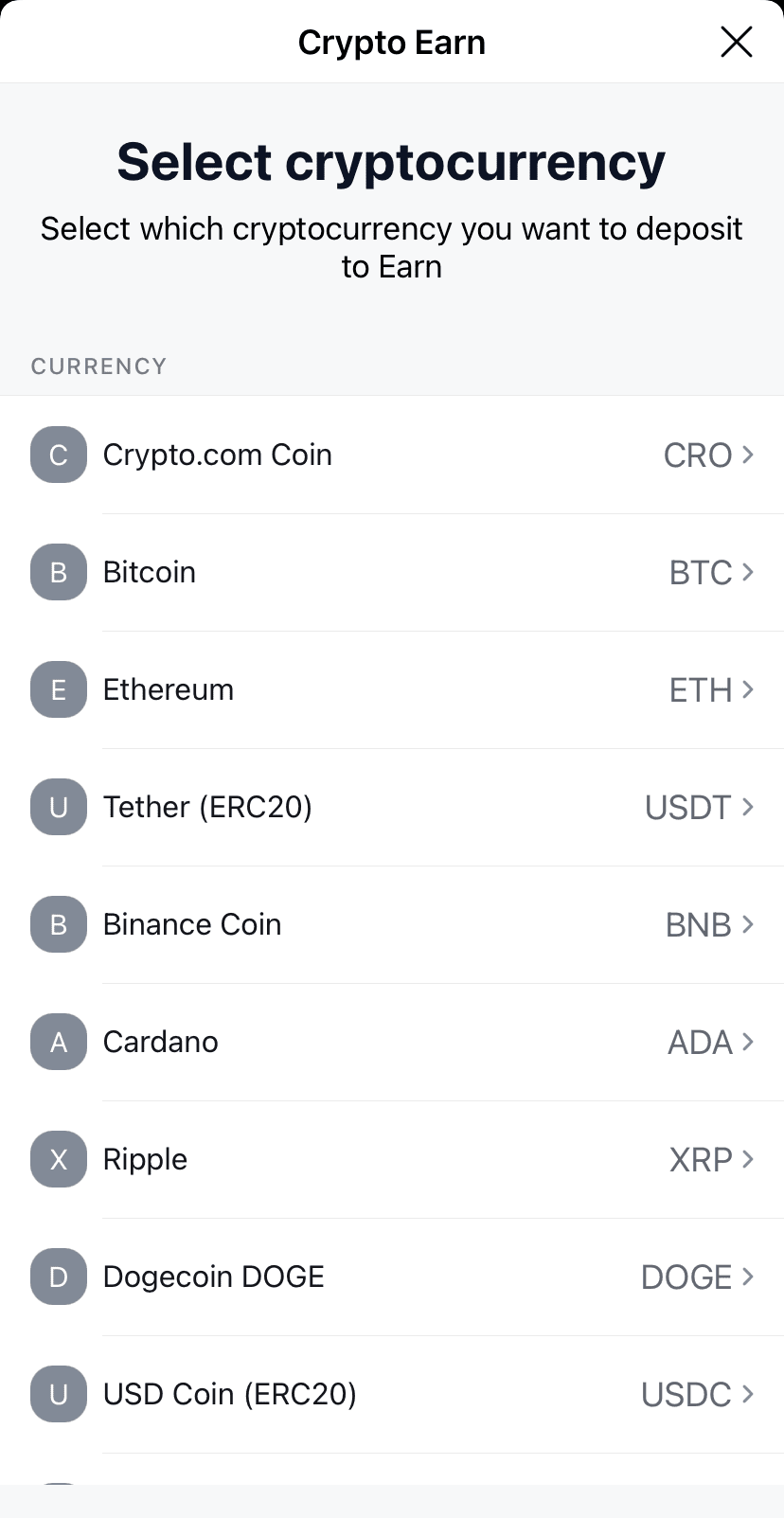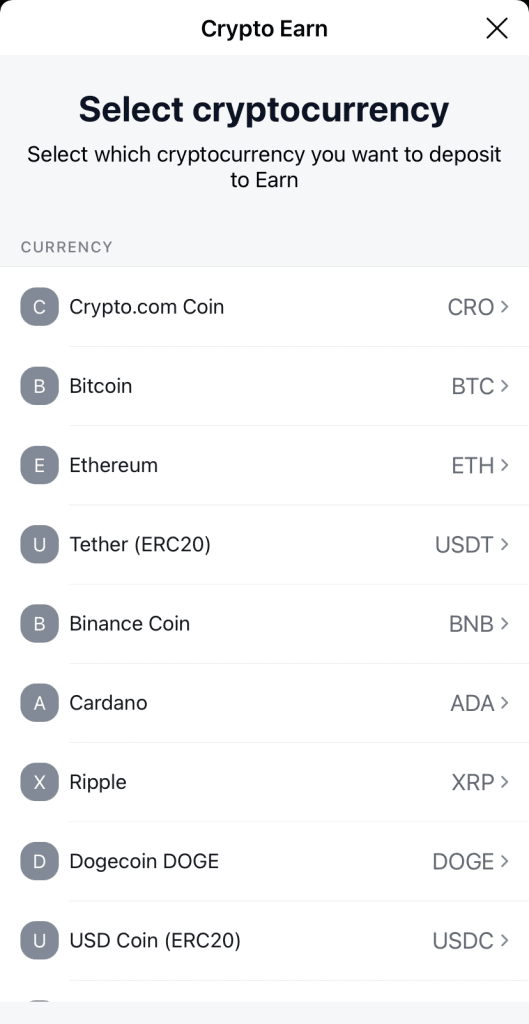 Select the crypto that you would like to deposit
Choose your Term (Flexible, Fixed 1 Month or Fixed 3 Month) and "Continue"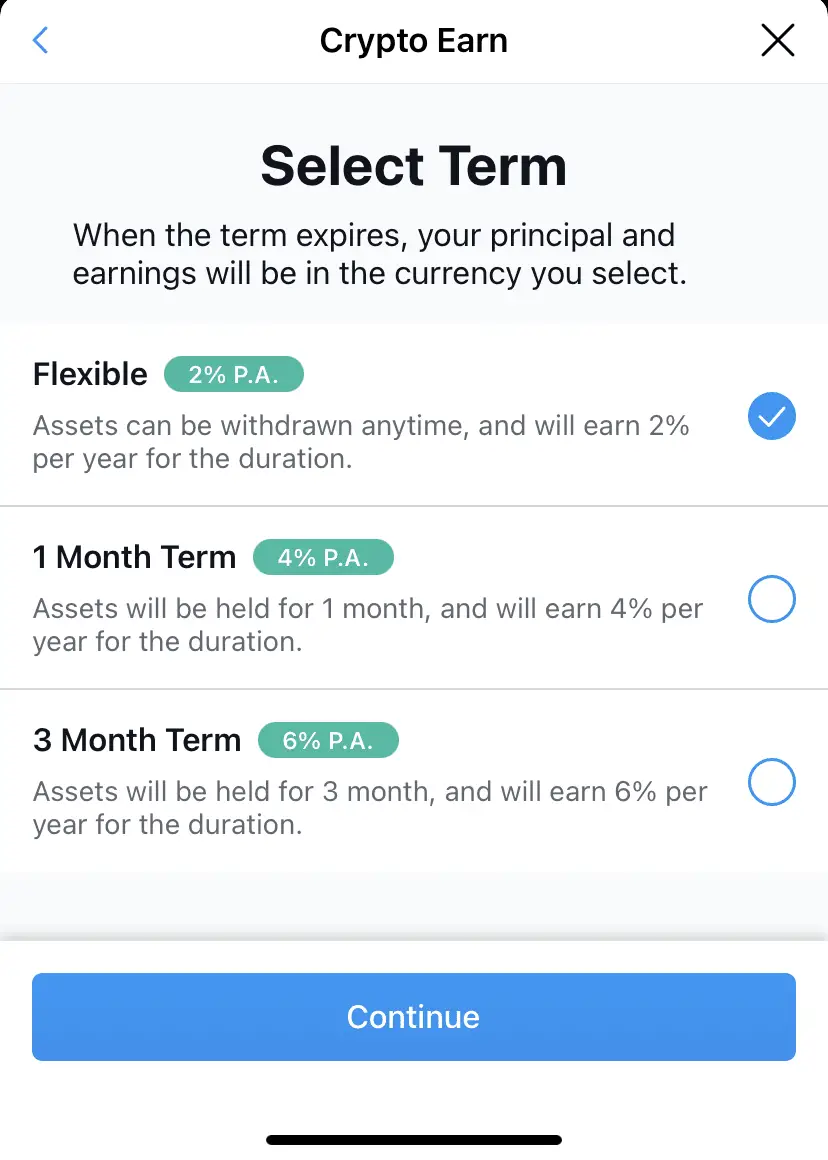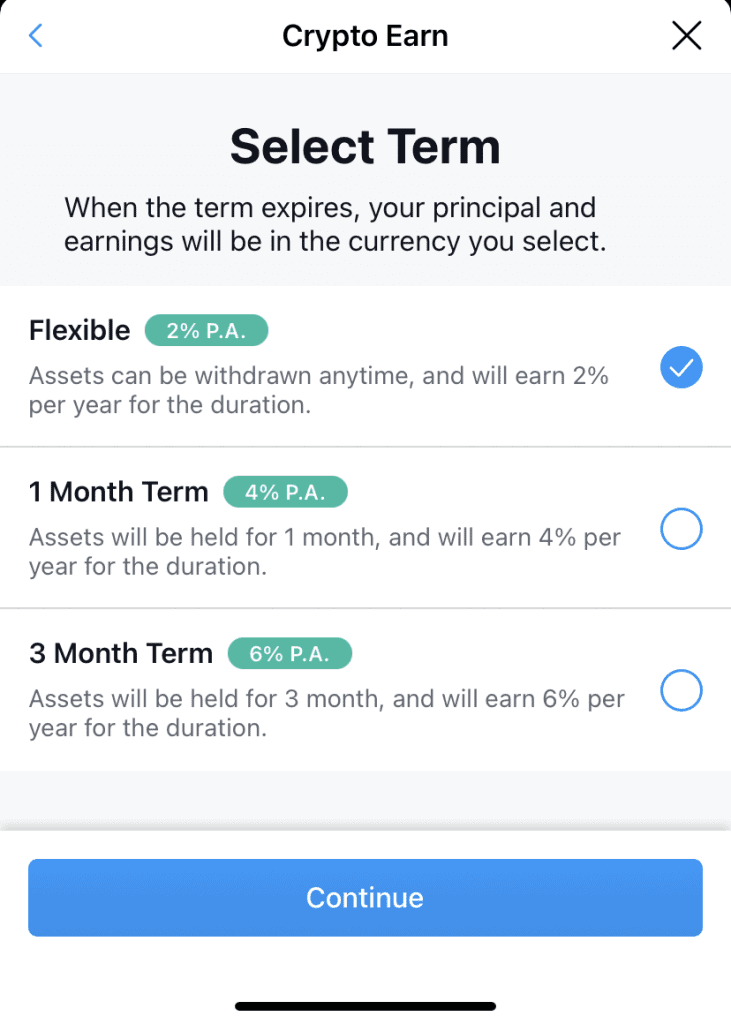 Agree to the Crypto Earn Terms and "Continue"
Enter your Deposit Amount and "Deposit"
Review your Deposit and Confirm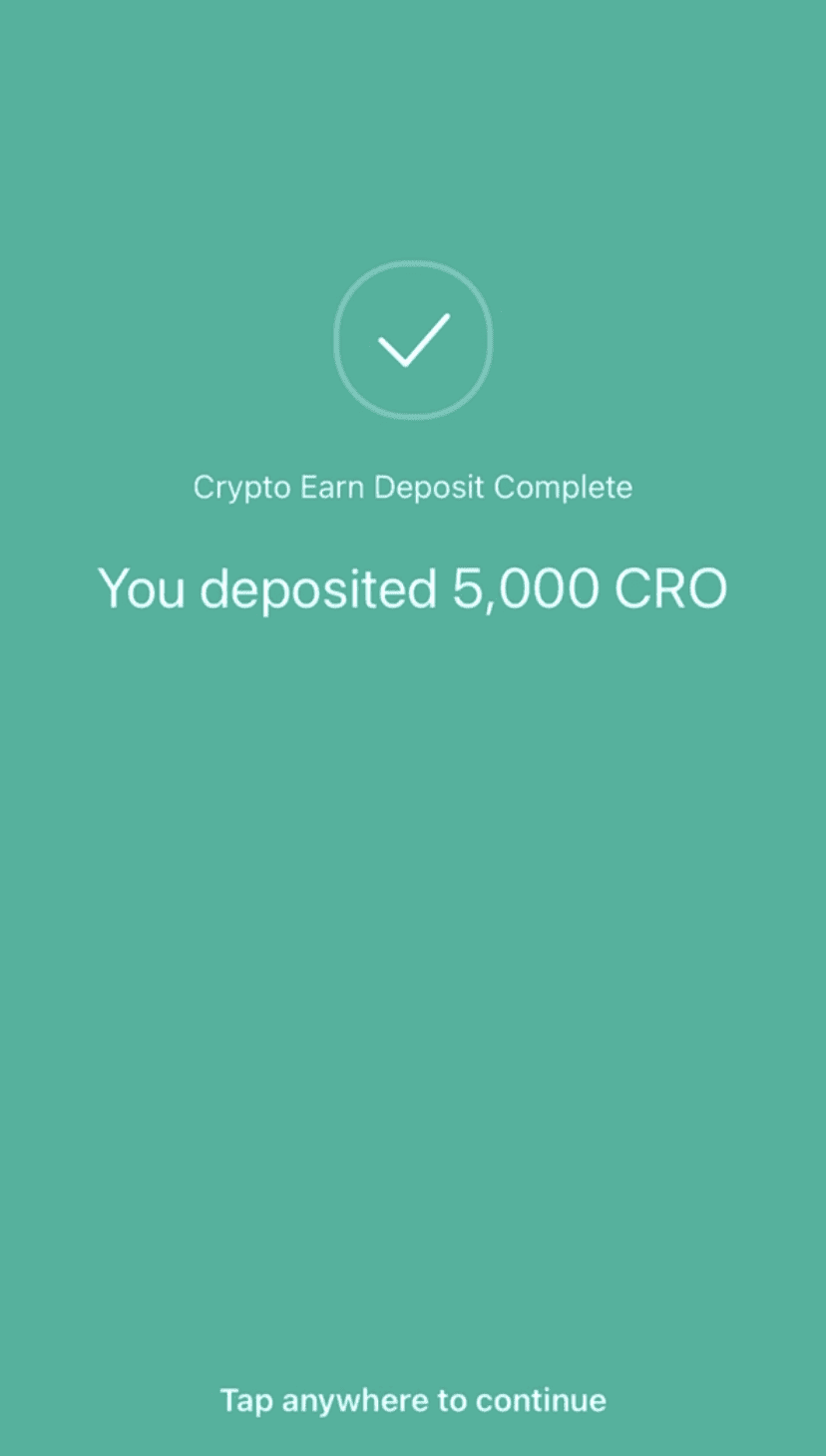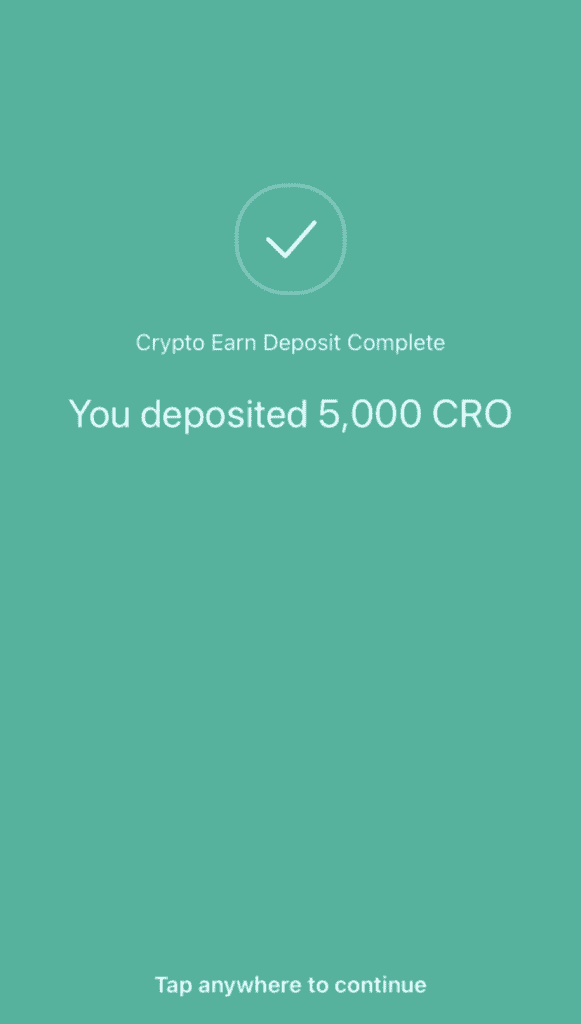 Related Posts