Binance Review: How to Use Binance Exchange?

Binance Pros & Cons
What is Binance?
Binance, now one of the world's largest crypto exchanges, was founded in 2017 in China by Changpeng Zhao, commonly known as CZ. CZ used to flip burgers at a local Mcdonald's and work overnight at gas stations in his teenage years.
Zhao's company Beije Technology then started Binance by raising $15 million with the initial coin offering (ICO) of Binance Coin (BNB). At the time, the token was only 15 cents, with it reaching $690.93 at its all-time high.
Even though the company started in China, it moved its operations due to China's ban on ICOs and centralized fiat to fiat-crypto trading. It's currently hard to pinpoint a headquarters for Binance because CZ claims it doesn't have a headquarters like Bitcoin, which doesn't have an office.
Despite this, Binance is a global crypto exchange, supporting fiat (USD, GBP, EUR etc) to crypto transfers, alongside crypto-to-crypto exchanges, and with dozens of other supported products, such as savings and investments.

What is Binance US?
In 2019, Binance moved its U.S. customers to Binance.US. The U.S. exchange operates as an independent company under "BAM Trading Services". The interface and the majority of features are the same, or very similar.
However, there aren't as many tokens available to trade on the U.S. version, and it's more of a basic version of the global platform. Plus, Binance.US isn't available to residents of New York, Texas, Hawaii, Louisiana, Vermont and Connecticut.
Binance announced this move in September 2019 with an update to their terms of service, forcing American Binance customers to switch to Binance.US or risk losing the ability to trade and exchange crypto on the global version of the platform.

Binance Features
Binance has a wide range of attractive features for complete newbies to professional traders and has quickly become a one-stop-shop crypto platform. They continue to innovate, adding new features and products to stay ahead of their competition.
Let's take a look and see what Binance has to offer.
Multiple Trading Platforms
You can choose from a total of five trading platforms based on your experience in crypto trading. As they've got something for everyone, Binance is the perfect platform for crypto traders at every level and those who want to make simple exchanges. 
Basic Trading Platform: Binance is geared toward newbies to the Bitcoin and crypto world. Inside this trading platform, you can easily trade crypto without getting tangled in anything complicated. It's as simple as a currency exchange or money transfer platform, such as PayPal. 
Classic Trading Platform: Introduces charts and gives traders access to professional trading features like Stop Limits, OCOs, Limit and Market Orders. 
Advanced Trading Platform: Like Classic, you unlock a range of chart functionality and dive deep into crypto pairing and other advanced trading features. 
Margins, Derivatives & Futures Trading Platforms: Binance has a Futures Trading option with a 125x leverage on Bitcoin Futures. You can also use different limits for your orders in the Binance Futures dashboard. If you're a beginner, we strongly discourage futures (or margin) trading as these are complicated and only to be used by experienced traders.

Before you can trade on Margin, Futures and Derivatives, you will need to answer some simple questions. If you want to know the answers, check out our guides below;

Binance P2P (Peer to Peer)
Binance P2P enables traders worldwide to purchase and sell digital currencies directly with each other. With over 150 payment options, Binance P2 imposes no trading fees, allowing you to conduct secure crypto transactions in exchange for your local currency. Binance P2P also incorporates an escrow service for every transaction, ensures the safety of traders and promotes confidence.


Binance Smart Pool
With the Binance Smart Pool, miners can earn a higher profit from mining activities. The Smart Pool service will automatically switch hash rates to mine different currencies with the same algorithm.
They also have a guaranteed minimum income higher than the Full Pay per Share (FPPS) income. So if you are into mining, we recommend checking out their Smart Pool for high returns.
Binance Earn (Savings)
Binance Earn acts as your crypto savings account, with various options for earning passive income with your crypto holdings. A whole host of savings options are available depending on your desired level of risk, term, and returns.
To find out more information, check out our Binance Earn beginners guide here.
Trust Wallet
Trust Wallet is the official digital wallet of Binance (although you can use/connect other wallets to Binance, this is the one they recommend) and was the first acquisition by the exchange. The secure, user-friendly wallet is trusted by over 10 million users and makes the process of buying, storing and earning crypto simple.


For more information, check out our Trust Wallet review.
Binance Smart Chain
Binance Chain (BC) and Binance Smart Chain are blockchain platforms that were developed by Binance. The BC was designed to make trading quicker, overcoming many of the speed-related issues of other exchanges. Although it had the option of smart contracts, the BC was not scalable. 
To remedy this, Binance introduced the Binance Smart Chain (BSC). It was built as an ecosystem to develop and run decentralized apps (DApps, or dApps) with scalability and interoperability in mind and works in conjunction with the Ethereum Virtual Machine (EVM) environment. BSC is now considered an Ethereum alternative, which is faster and with lower fees.
With the BSC, you can use DeFi apps like PancakeSwap or BakerySwap to exchange your tokens, provide liquidity, or yield farm. To use these DApps, you'll need to find a wallet that supports the Binance Smart Chain network. Check out this guide to connect the BSC to your MetaMask wallet.
Binance Lite
Given the platform's popularity, Binance introduced Binance Lite in February 2021 as an easier way to buy cryptocurrency. This was designed for those who just want to buy, swap, and sell crypto as simply as possible. 
Lite is a more simplified version compared to Binance Pro. It was created to make buying and selling crypto easier for newbies. When users download the Binance app for Android or iOS, the default is Lite Mode. However, for those with more experience, users can toggle to Professional mode, which still holds all Binance core features.

To find out more, check out our guide on how to use Binance Lite.
Binance Liquid Swap
Binance has created its own centralized version of an automated market maker (AMM) to rival the likes of UniSwap. AAMs were created to solve liquidity problems on decentralized exchanges. Binance decided it was time to get in on this market. 
BSwap/Binance Liquid Swap (the name of their new decentralized exchange) allows users to token swap and provide liquidity in return for an annual percentage yield while benefiting from a share of the protocol's trading fees.
To find out more, check out our guide on how to use Binance Liquid Swap.
Binance Supported Cryptocurrencies
Binance supports deposits from traditional currencies (or FIAT) such as GBP, EUR, CNY, AUD, etc. You can deposit using bank transfer (numerous formats) alongside credit and debit cards. Alternatively, you can use various stablecoins, including their Binance USD (BUSD) token, USDC, USDT and DAI.
Once you have made a deposit, you can buy 350+ tokens with 1400+ trading pairs. With a wide range of tradeable tokens, it's considered one of the best crypto exchanges for the choice of crypto it supports. The list of supported tokens is always growing; click here for the latest list of new tokens.
Binance BNB Token
Binance Coin (BNB) was initially an Ethereum ERC20 token but is now the native currency of Binance's own blockchain, the Binance chain. BNB allows you to receive discounts on the services on the Binance platform. Using the BNB token to trade, you can receive a 25% discount on trading fees.
When trading cryptocurrencies, there is sometimes a small fraction of that cryptocurrency left over; this is known as "Dust". You can convert Dust into BNB. Check out our guide on how to convert dust into BNB.
Binance USD Stablecoin BUSD
A Stablecoin is a cryptocurrency pegged to a global fiat currency, usually the USD. Working in partnership with Paxo, Binance launched their dollar-backed stablecoin, BUSD, which is pegged 1:1 to the US dollar. BUSD was "green listed" by the New York State Department of Financial Services in August 2020.
Binance Fees
Cryptocurrency trading fees can often cut into your profits. With competitors such as Coinbase Pro starting at fees of around 0.5%, the fees with Binance are significantly lower and some of the lowest in the industry.
Trading Fees: Binance trading fees start from 0.1%. Depending on your trading volume and VIP levels, these fees can potentially decrease even further. When you choose to pay trading fees with BNB, you can unlock a further 25% discount. To find out what fees you will incur, make sure to check out this page.

Plus, check out our guide on how to save up to 45% on Binance Fees; if you use code GPZ64I32 at sign-up, you will save 20% off trading fees for life.
Deposit Fees: Binance has no deposit fees unless you are depositing through a credit card or any other mechanism where the processing party charges the fee and not Binance. 
Pro Tip: When withdrawing, you may be given more than one network, don't choose the cheapest options. Make sure you choose a network that supports the wallet or exchange you are withdrawing to.
Security
When someone buys crypto for the first time, their second thought is security. Whether an exchange is secure is the first thing you should consider when choosing an exchange, no matter how popular. You will trust your assets and personal information with a financial platform. 
The majority of funds on Binance are stored offline, in what's known as cold storage facilities, and your personal financial information is encrypted. They have a dedicated internal fund called Secure Asset Fund for Users (SAFU).
The exchange management stores 10% of all trading fees in this insurance fund to deal with any potential cyber breaches. So even if Binance gets hacked, you "shouldn't" lose your money because they should refund you from their own pocket.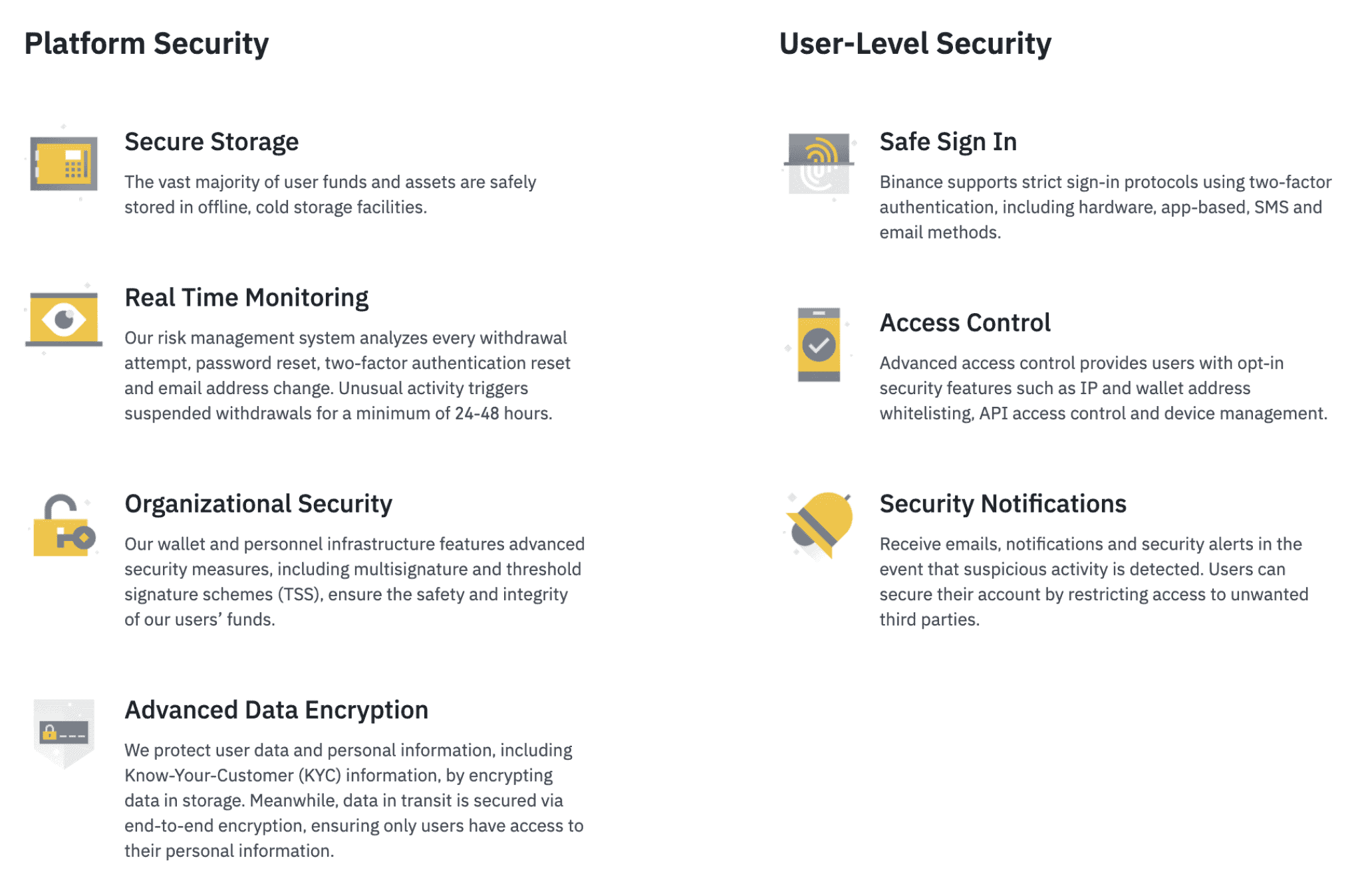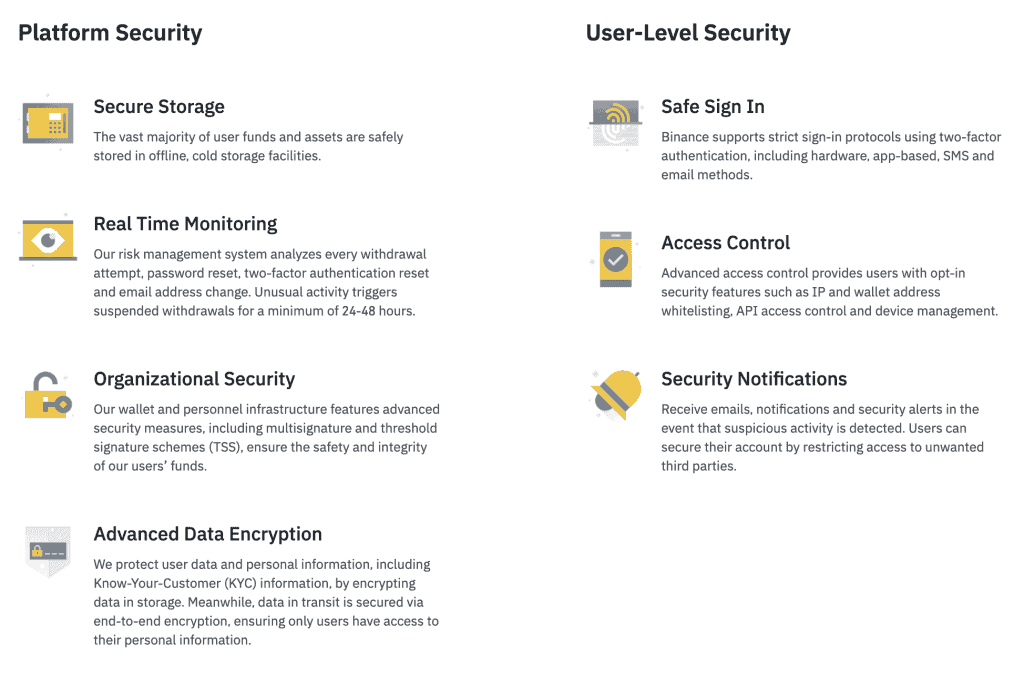 Is Binance Safe?
When it comes to Binance security, users have to take responsibility to make sure they apply the security features available. We recommend you start with the 2FA (Google Authenticator or YubiKey), enable alerts to secure your account from suspicious activity, and use multi-signatures and threshold signature schemes (TSS) for offline wallets.
Pro Tip: It's not recommended to keep your assets on any crypto exchange, try to secure your crypto offline in a hardware wallet such as Ledger Nano X, Nano S or Trezor Model T
Binance Hack
Binance was hacked in May 2019, and around 7,000 Bitcoin ($40 million) were stolen from one of the exchange's hot wallets. They refunded the user's wallets in full and ensured that not a single penny of user funds was lost.


Binance Support
When things go wrong, you want an exchange that is there for its users. Unfortunately, crypto exchanges are well known for having poor support. So how does Binance compare when it comes to customer support? There are three ways you can reach out to Binance Customer Support: contact chat, submit a ticket on the website, send a tweet, or check out their FAQs.
Their comprehensive chat feature offers answers to the most common questions, but if you cannot find the answer to your query, you can write your issue in the chat, and a customer representative will respond. Hopefully, immediately, and if not, within 24 hours. You can also get help from their Twitter account by tweeting your queries to @BinanceHelpDesk.
On Trustpilot, Binance.com has a 2/5 rating out of 3,000 reviews which is a sign of concern. Having said that, Trustpilot generally has terrible reviews for most cryptocurrency exchanges.
Binance Regulation
Binance has emerged as a significant financial institution globally, and now government institutions are growing wary of its size, scale, and influence on the financial system. Various monetary authorities worldwide have looked closely at how it operates and whether customer funds are secure on Binance.
Binance UK Regulation: As someone who uses Binance in the UK, we have had numerous headlines about Binance and crypto being restricted or banned. Fortunately, this has yet to materialise. However, it's likely with cryptos' growth and adoption, the UK authorities will continue to scrutinise and look to add further regulations to the industry.
In June 2021 in the UK, the Financial Conduct Authority (FCA) said that "Binance had complex and high-risk financial products that posed a significant risk to consumers", as published in Financial Times.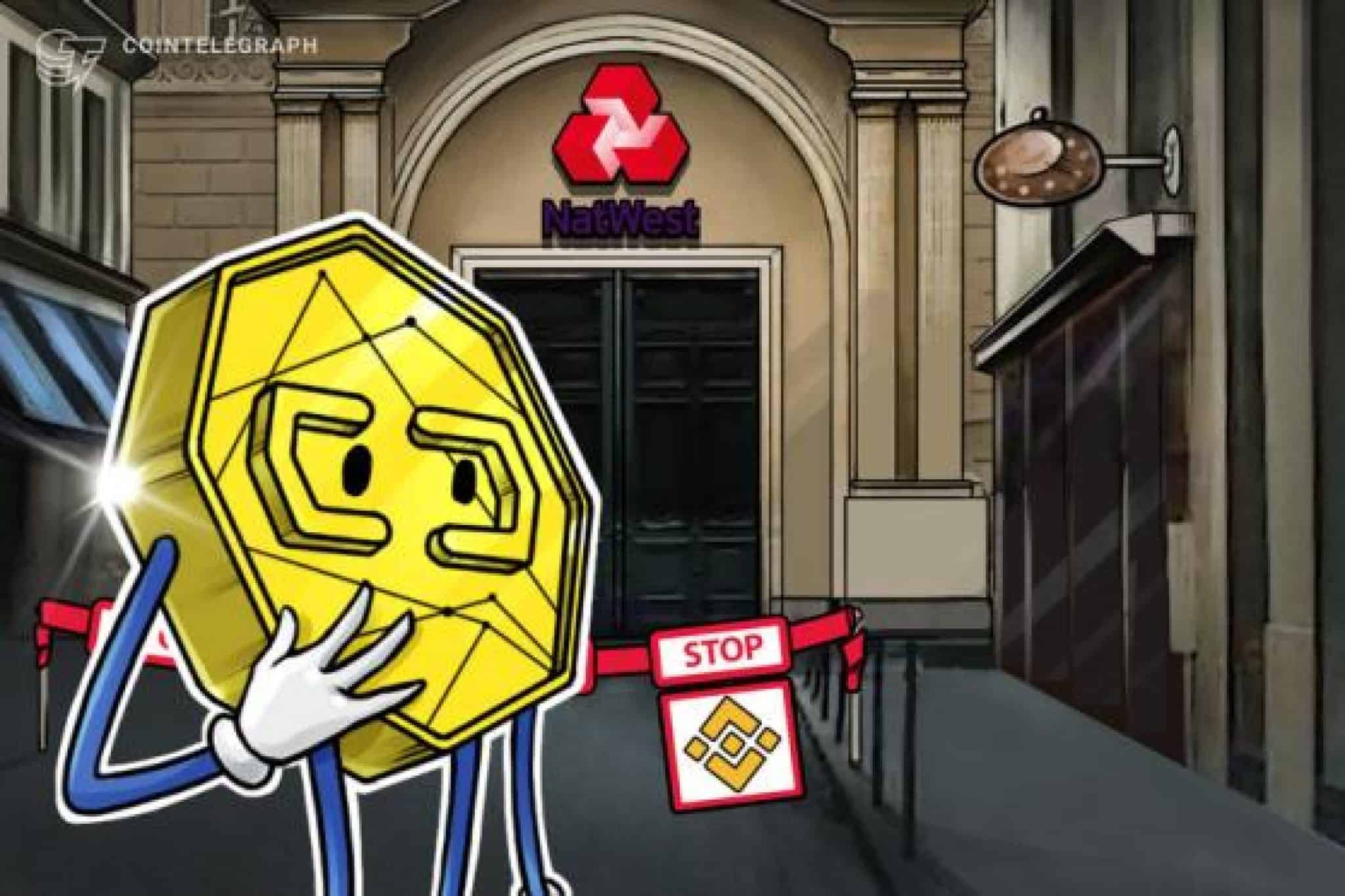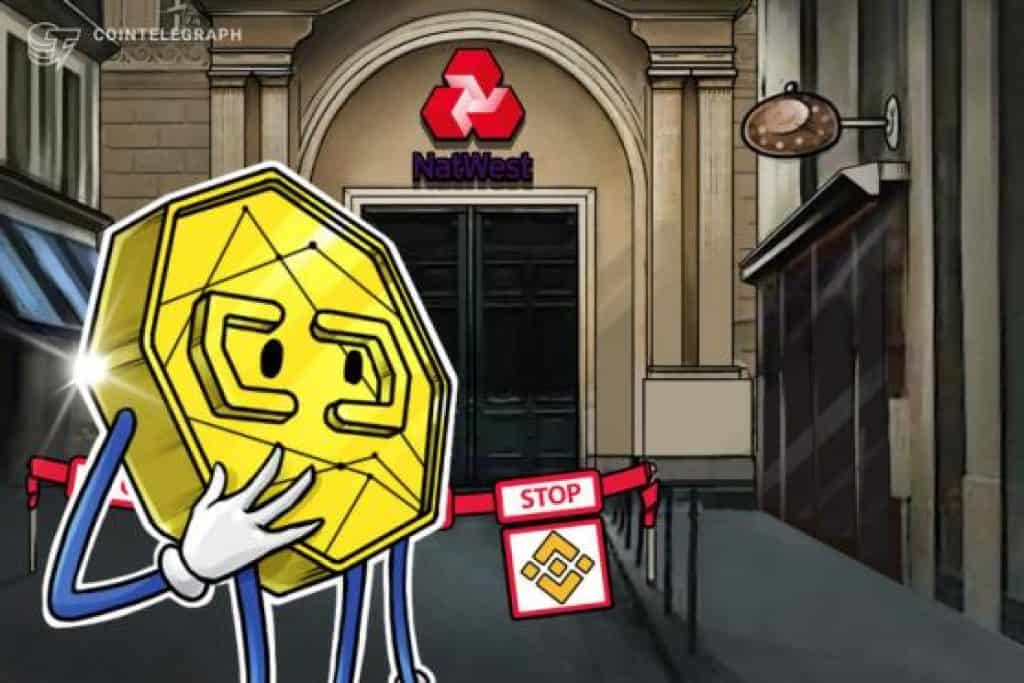 Binance Sign-up
As it's a centralised and regulated cryptocurrency exchange, Binance users will need to go through KYC, known as "Know Your Customer".  This usually includes providing information that can be used to verify your identity, like a valid ID card, utility bills with your house address, social security number, etc. 
To sign up for an account with Binance, you will first be asked to confirm your country of residence, then enter an email address and a strong password. Exchanges have been known in the past to be hacked, and there are always hackers out there that are phishing for your information. 
Initially, you will only need to provide basic information such as email and phone numbers and verify them. However, to use all the services on the platform, you will need to provide a photographic ID, a selfie and proof of address.
During the sign-up process, you will also be able to include a referral code, which you can enter to get sign-up bonuses and discounts from your trading fees.
Binance Referral Code
If you are new to Binance and looking for a referral code, our exclusive Every Bit Helps referral code will provide you with 20% off trading fees plus a $100 Bitcoin sign-up bonus.
20% Off Trading Fees, Plus $285 BTC Bonus
Binance Alternatives
Are there alternatives on the market to Binance? Yes, of course. There are hundreds, if not thousands of exchanges, such as Crypto.com and numerous others. It all depends on what you prefer using, whether you prefer centralized (such as Binance), or decentralized (a DEX), fees, security, and where you are in the world, as not every exchange is welcome in every country.
Verdict: Should you use Binance?
We have been using Binance since 2017, and we have personally used most of its products. Its range of features caters to various trader audiences, and its rock-low trading fees are hard to beat. All in all, Binance scores extremely high on reliability, security, cost and customer service, and there are very few better options if you are looking for a cryptocurrency exchange.
Binance is like the New York Stock Exchange for cryptocurrencies, so authorities will watch what they do and how they conduct themselves. Providing the exchange is legal to use in your country; it's well worth considering.
Related Post