If you've read our Binance review, you know Binance is one of the world's largest and most trusted crypto exchanges. It's got features for newbies and crypto trading pros. Binance Futures is one of those features designed for pros.
In this article, we take a closer look at Binance Futures, including its wide selection of trading pairs, liquidity, fees, trading volume, and other information you need to know.

What is Binance Futures? 
Binance Futures is a margin trading, futures and derivatives platform where you can 125x leverage on Bitcoin Futures. It's not for beginners. Margin or futures trading is about placing a bet on the price of a cryptocurrency, such as Bitcoin, using the crypto funds you have to effectively take out a loan against the value of that crypto going up or down. 
Traders can use different limits for their orders in the Binance Futures dashboard. 
If you're a beginner, we strongly discourage futures (or margin) trading, as these are complicated and only to be used by experienced traders. Never trade or leverage more than you can afford to lose. Crypto markets are volatile, and for as many times as you might win on a futures trade, you can also lose.

Binance Futures offers four main trading features:
USDⓈ-M Futures: Perpetual or Quarterly Contracts settled in USDT or BUSD.
COIN-M Futures: Perpetual or Quarterly Contracts settled in Cryptocurrency.
Binance Leveraged Tokens: Enjoy increased leverage without risk of liquidation.
Binance Options: Crypto Options made simple. Limited risk and unlimited profits.
Before you can trade on Margin, Futures and Derivatives, you will need to answer some simple questions. If you want to know the answers, check out our guides below;
Selection of Trading Pairs 
One of the safest or safer ways to leverage futures, options and margin trading is to use trading pairs. That way, you aren't betting everything on one cryptocurrency. You've got two in this race to leverage the best advantage you can secure from this trade. 
Binance Futures currently offers over 530 crypto-to-crypto trading pairs, with that list growing every day. They state that customers can "trade anything from DeFi tokens to meme coins like Dogecoin and Shiba Inu." All of the mainstream cryptocurrencies are included in this list too, such as Bitcoin, ETH, and numerous others, with a wide range of choices for every crypto trading pair. 

Binance Futures Liquidity & Trading Volume 
Liquidity is always an important concern with any advanced trading features. Fortunately, given the popularity of Binance, the AMM features within the platform, and the volume of trading taking place, Binance Futures is one of the most liquid derivatives exchanges in the world. 
In September 2020, Binance announced that $1 trillion had been traded through Binance Futures in the first year. In August, the monthly trading volume exceeded $184 billion, a 74% increase on July 2020 figures. 
Binance CEO, Changpeng Zhao (CZ), said: "The story of Binance becoming the world's largest crypto exchange through our spot trading volume in our first year is one that we strived hard for. We are grateful that our Futures exchange has also been well-received by our users." CZ went on to say that "We applied what worked for us in spot trading with Futures, ensuring platform stability, product innovation, excellent user-friendly interface and user support."
High trading volumes are good news for customers. Demonstrating a level of trust throughout the crypto trading community, and showing that institutional investors are using this platform to support client crypto trading activities. 

Binance Futures Fees
When it comes to fees, this is where it shows that futures trading is generally only for experienced traders. Before understanding what you might end up paying, you need to understand the "Taker" and "Maker" elements of the fee structures. 
It's also useful to know that discounts are offered depending on the volume you are trading and whether you currently hold BUSD or BNB tokens. 
Binance does promote the fact that fees are low, "as low as 0.000%/0.017%, allowing traders to keep their hard-earned profits." 
However, let's break this down further to understand how traders can pay such low fees. 
What are "Taker" Fees? 
Taker fees are: "When you place an order that trades immediately, by filling partially or fully, before going on the order book, those trades will be "taker" trades. Trades from Market orders are always Takers. These trades are "taking" volume off of the order book, and therefore called the "taker".
What are "Maker" Fees? 
Maker fees are: "When you place an order that goes on the order book partially or fully such as a limit order, any subsequent trades coming from that order will be as a "maker." These orders add volume to the order book, helping to "make the market," and are therefore termed the "maker" for any subsequent trades." 
In every futures transaction, there's a taker and maker element to the fee structure. You are either a taker or maker and therefore, pay that part of the overall fee.
How to Calculate Binance Futures Fees? 
Calculating fees is a little tricky. Binance says to follow this formula if you want to understand what exactly you will pay: 
Commission Fee = notional value x fee rate
Notional Value = (number of contracts x contract size) / trade price
Here's an example of this in action: 
VIP0 marker commission: 0.015%; taker commission: 0.040%
Buy 10 BTCUSD 0925 quarterly contract using Market order:
Notional value = (number of contracts x contract size) / opening price
= (10 Cont x 100 USD) / 10,104 USD
= 0.09897 BTC
Taker commission fee is paid: 0.09897 x 0.040% = 0.00003959 BTC
After the price rises, Sell 10 BTCUSD 0925 quarterly contract using Limit order:
Notional value = (number of contracts x contract size) / closing price
= (10 Cont x 100 USD) / 11,104 USD
= 0.09 BTC
Maker commission fee is paid: 0.09 x 0.015% = 0.00001351 BTC

If you want a more detailed explanation of the fees charged depending on the volume, value, and type of futures, margin, or derivatives trade, this table is worth examining for more information. 
It's also worth keeping an eye on the daily price of BNB, and how that impacts fees on the platform. 
How to Make Binance Futures Fees Cheaper? 
Fees are reduced 10% if payment for the fees, and/or funds used to buy/sell a futures or derivatives contract is done using BNB, the native token of Binance. Providing you've got BNB in the wallet you are using for these transactions, then that automatically reduces the fees by 10%. 
With the VIP program, fees reduce depending on the volume being traded. 30-day trading volumes start at 15 million BUSD, with Maker/Taker fees at 0.0200%/0.0400% (-10% if trading in BNB), and go up to 25 billion BUSD, with Maker/Taker fees at 0.0000%/0.0170% (-10% if trading in BNB). It pays to be a VIP, trading high-volumes and using BNB. 
Now let's take a look at security, the support users can expect, and our conclusions on Binance Futures. 
Security and Multilingual Support
Binance prides itself on building one of the most secure crypto exchanges in the world. Naturally, that security extends to the Binance Futures platform. Within Binance, the security features users can (and should) access, including KYC, 2FA, and several others for those with larger balances. 
Binance Futures protects traders further with a $300 million SAFU insurance fund. Protecting traders from sudden and adverse market movements, whilst also ensuring that traders who have made a profit get those payments in full whenever they want them.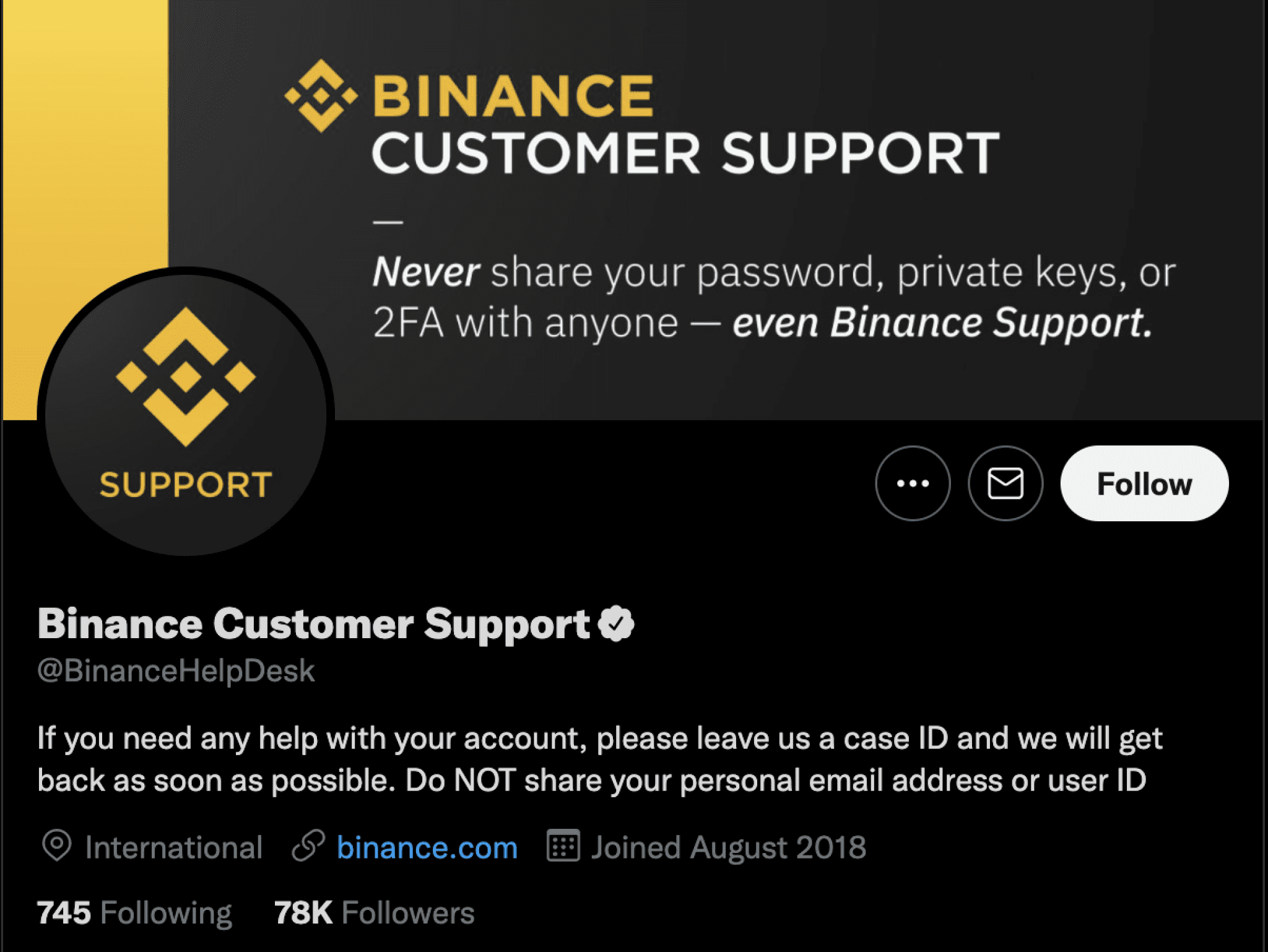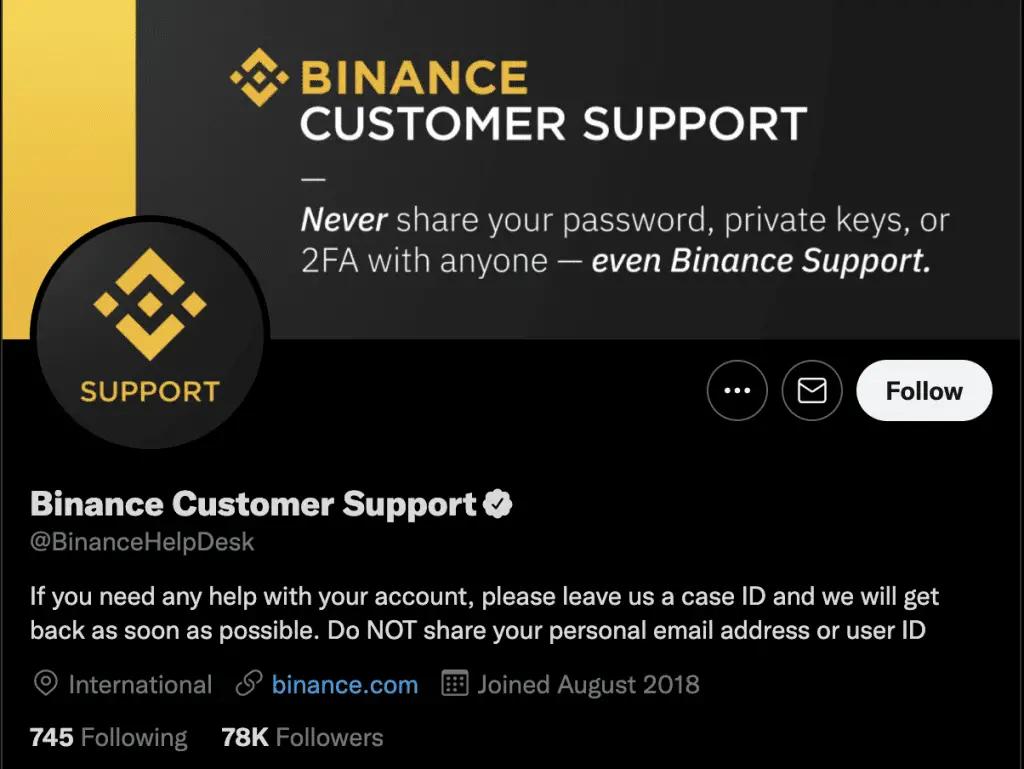 Binance customer support comes in several ways: instant chat, submitting a ticket, Tweeting @BinanceHelpDesk, and an extensive FAQ section. Due to the global popularity of the platform, support is now offered in 17 languages, and that number is likely to increase as more people sign-up around the world. 
Why Should you Trade Binance on Futures? 
With over 530 crypto trading pairs, low fees, instant multilingual customer support (17 languages), high trading volumes (over $1 trillion in the first year), enhanced liquidity protocols, and dozens of features for trades of every kind, it's a powerful platform for advanced crypto investors. 
Providing you've got the experience and funds, it's worth using Binance Futures for futures, derivatives, and margin-based crypto trading. Given our experience with Binance since 2017, it's a platform we recommend.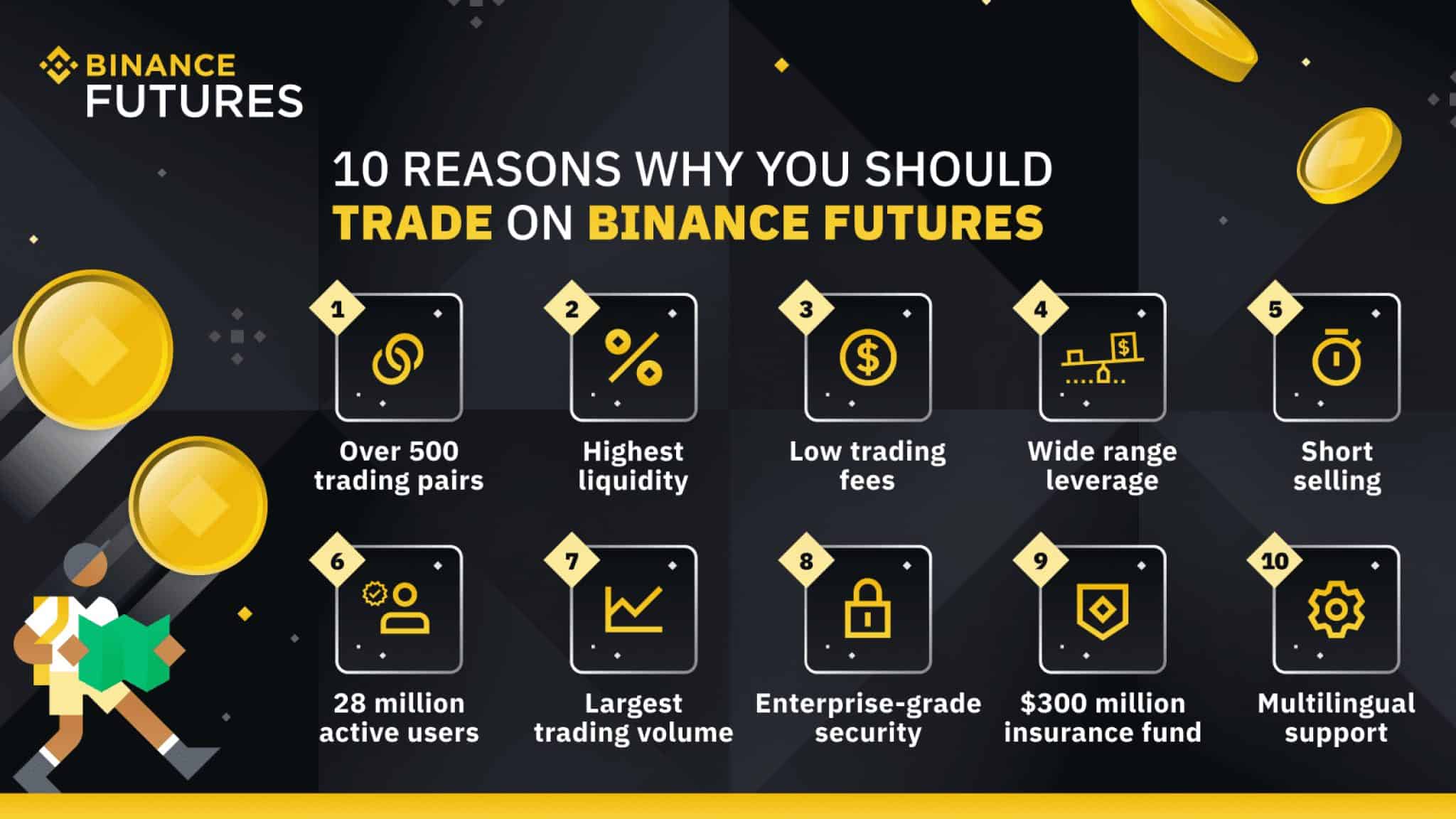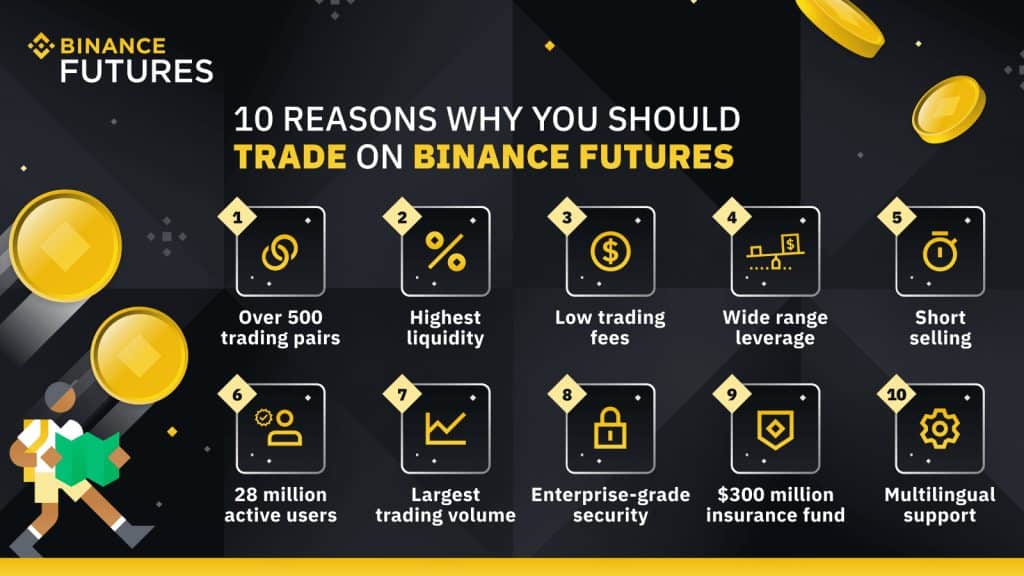 Related Posts