In this comprehensive guide, we'll take you through the best Binance Smart Chain BEP20 wallets for 2023. If you're a crypto investor looking for the best way to store and manage your BEP20 tokens, you're in the right place.
BEP20 is a technical standard for creating tokens on the Binance Smart Chain (BSC) network, and with its increasing popularity, it's more important than ever to have a reliable BEP20-supported wallet.
So, let's dive in and discover the best BEP20 wallets to store and manage your tokens with peace of mind.
4 Best Binance Smart Chain BEP-20 Wallets
These are some of the best crypto wallets that support Binance BEP20 so that you can store and manage your crypto assets. As with any cryptocurrency wallet, security is crucial to prevent the loss or theft of digital assets, so choosing a wallet with access to your private keys is important.
1. Trust Wallet
Trust Wallet is a highly recommended BEP20 wallet due to its exceptional features and functionality. One of the most significant advantages of using Trust Wallet is the fact that it is a decentralized wallet, meaning users have control of their private keys and seed phrases, providing an extra layer of security. This ensures that users can regain access to their wallets and funds if they lose or damage their mobile devices.
In addition, Trust Wallet has extra built-in features that make it stand out from other wallets. Users can easily buy cryptocurrencies with a credit or debit card, making it more accessible to new users. Furthermore, the wallet provides the option to earn passive income by staking crypto assets. With this feature, users can earn rewards by holding their crypto assets and supporting the network.
Trust Wallet is highly user-friendly and easy to use. It supports multiple cryptocurrencies, including the BEP20 token standard, and has a simple and intuitive interface. Overall, Trust Wallet is an excellent BEP20 wallet choice for anyone looking for a secure and user-friendly decentralized wallet with additional built-in features.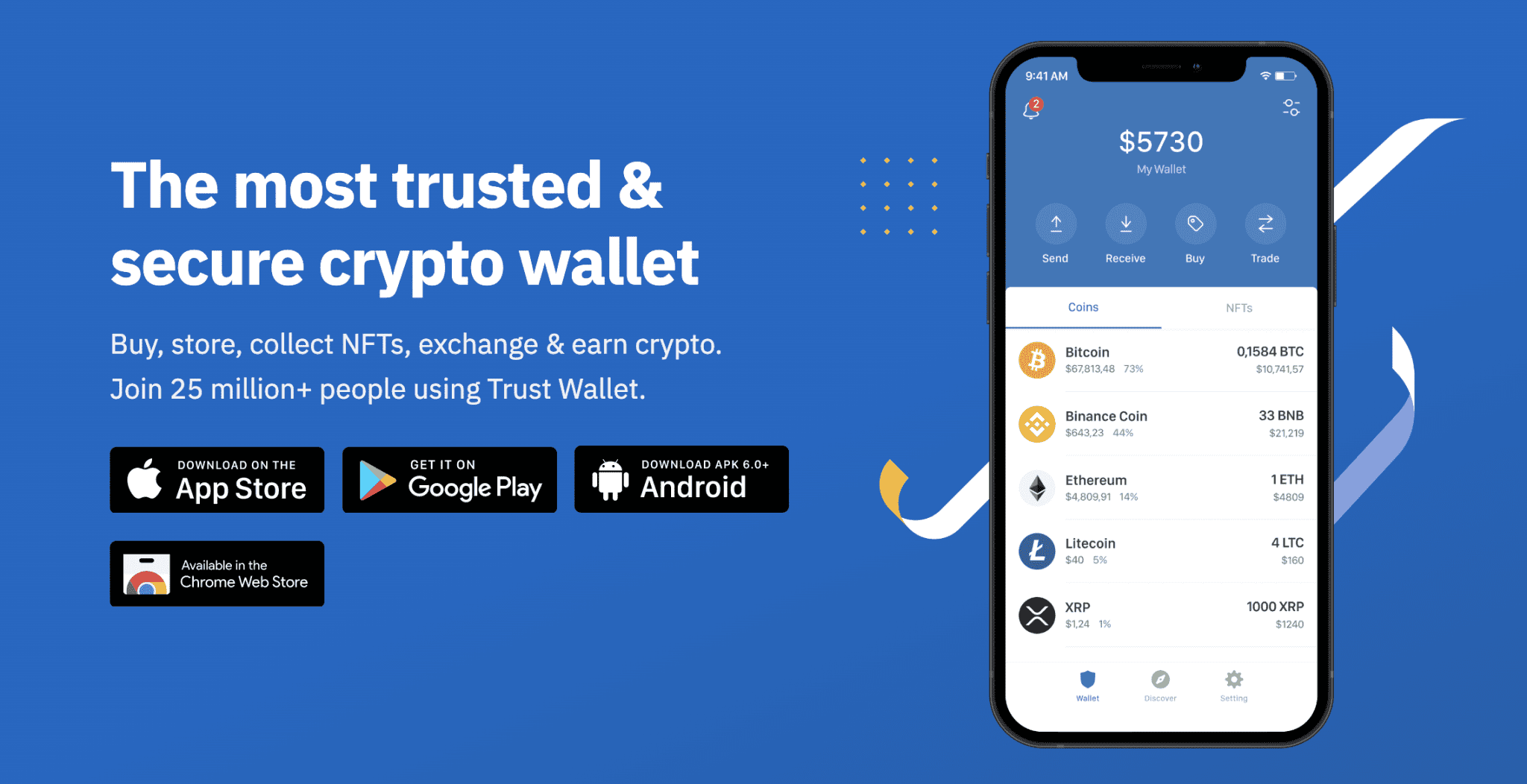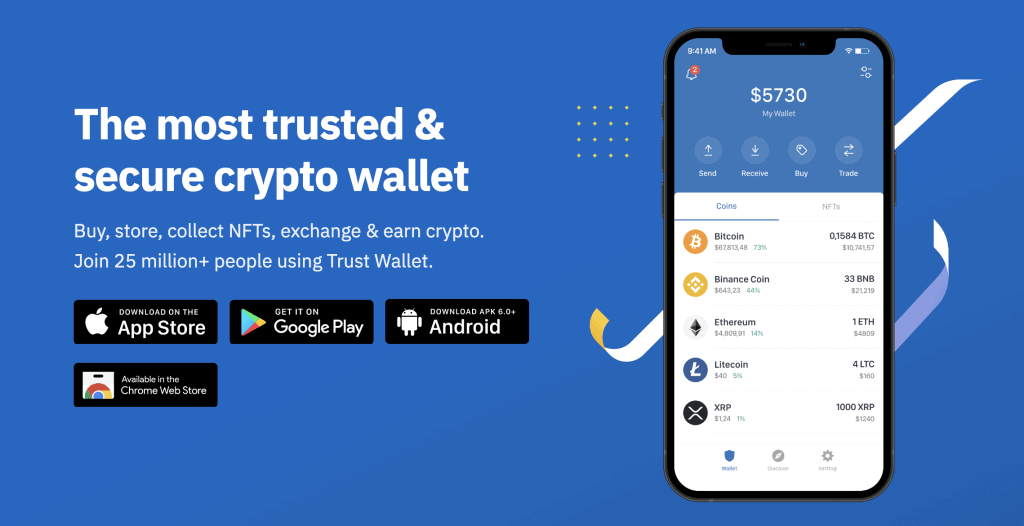 2. MetaMask Wallet
MetaMask wallet is a great BEP20 wallet for several reasons. Firstly, it supports multiple blockchains, including BNB Chain, Ethereum, and others. This means that users can access a wide range of digital assets and DeFi protocols using just one wallet. Secondly, it is available as a browser extension and a mobile app for Android and iOS, making it easy to use and accessible for everyone.
Moreover, MetaMask has a solid reputation in the cryptocurrency community and has been around for several years. It is known for its user-friendly interface, making it an ideal choice for beginners. Additionally, MetaMask offers a Swap service that provides competitive prices from multiple Decentralized Exchanges (DEXs), allowing users to trade their digital assets without leaving the wallet interface.
Overall, MetaMask is a reliable and convenient BEP20 wallet that offers a range of features to its users. Making it an excellent choice for anyone looking to interact with DeFi protocols and manage their digital assets in a secure and user-friendly manner.


3. Math Wallet
MathWallet is a highly versatile BEP20 wallet, supporting tokens on over 100 blockchains, making it an excellent option for investors with diverse portfolios. The Mathwallet is available as a mobile app on both iOS and Android devices, as well as a browser extension. This means that users can access standard wallet features such as receiving and transferring tokens, as well as access almost any dApp from a single location, making it very convenient.
Another advantage of MathWallet is that it is a non-custodial wallet. This ensures that users have complete control over their digital assets and that their funds are secure.
With over 2 million users and support from notable investors, MathWallet is a legitimate and trustworthy BEP-20 wallet.

4. Ledger Nano
Ledger Nano Wallets are an excellent BEP20 wallet, especially for those looking for hardware wallet options. With support for all major operating systems, it connects seamlessly to both desktop and mobile devices.
The Ledger Nano supports a wide range of BEP20 tokens, which you can easily manage them using the Ledger Live app. However, not all BEP20 tokens are fully supported in Ledger Live. You can use a wallet like Metamask with your Ledger device to manage any unsupported tokens.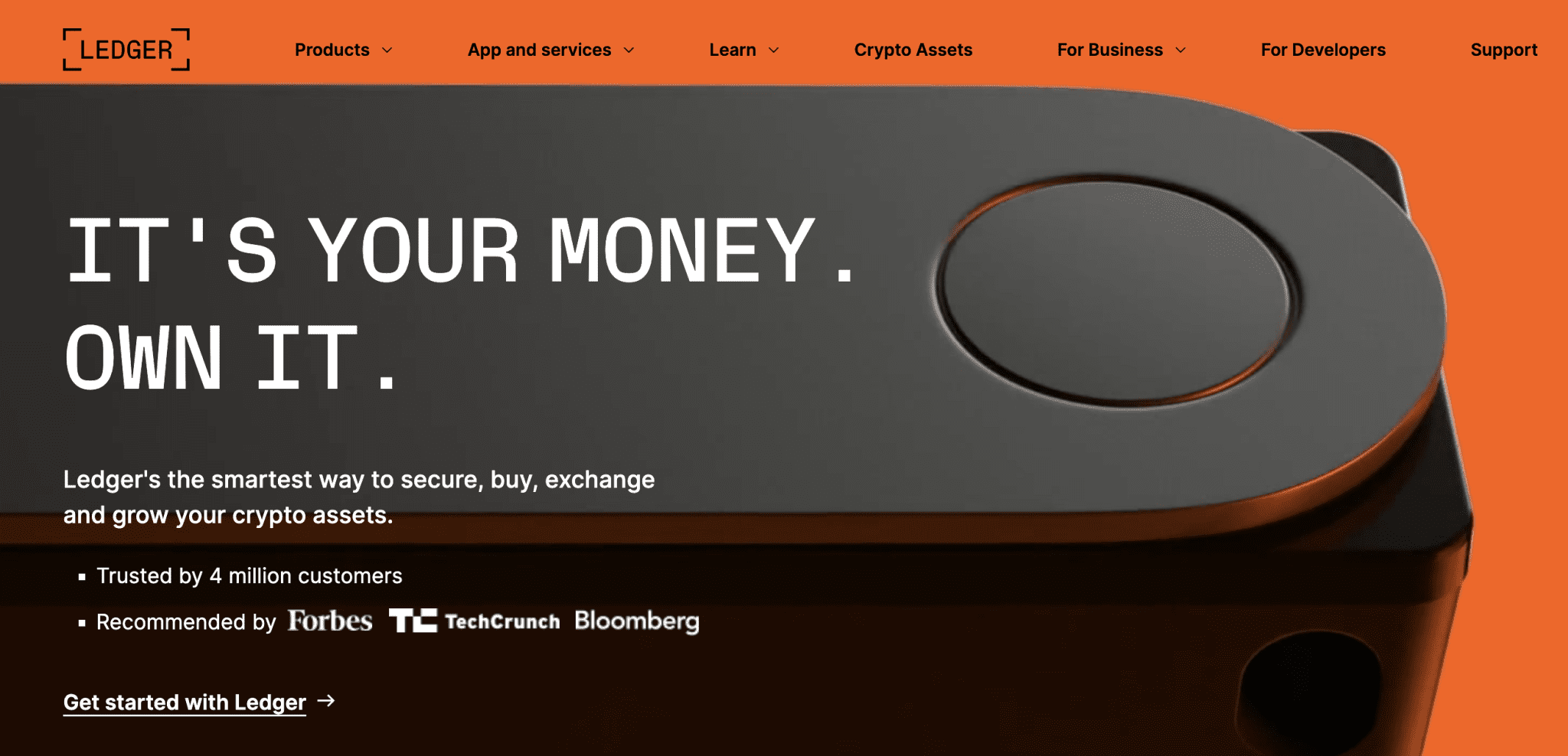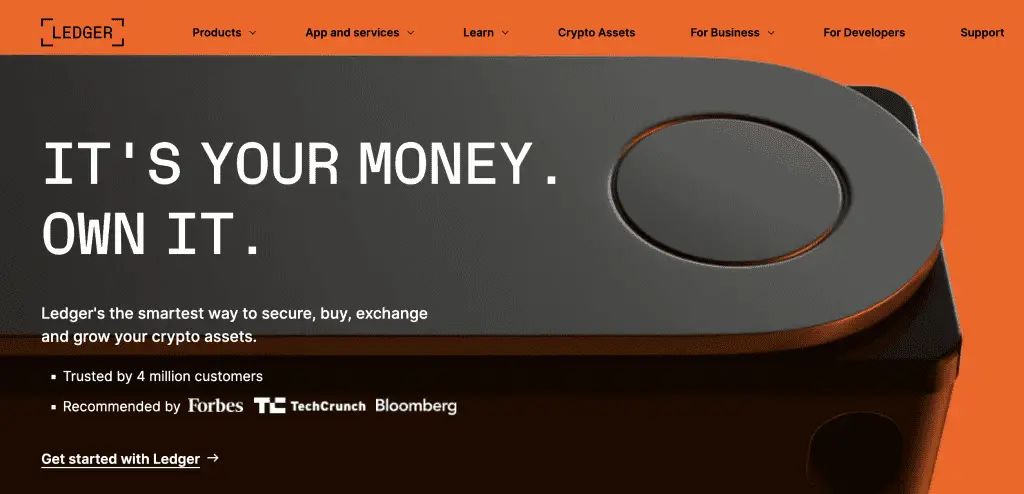 How to Setup & Use Binance Smart Chain (BSC) with Ledger Live


What is a BEP20 Wallet?
A BEP20 wallet is a digital cryptocurrency wallet that specifically supports tokens following the BEP20 standard on the Binance Smart Chain (BSC). The BSC is a blockchain designed for executing smart contract-based applications similar to Ethereum's ERC20.
Using a BEP20 wallet, users can store, send, receive, and manage their BEP20 tokens. Examples include Trust Wallet, MetaMask (when configured for the Binance Smart Chain), and Binance Chain Wallet. The wallets also facilitate interaction with decentralized applications (dApps) on the Binance Smart Chain.
What is BEP20?
BEP-20 is a technical standard for creating tokens on the Binance Smart Chain (BSC), which is similar to the ERC-20 standard on the Ethereum network. It provides a framework for creating, using, and transferring tokens on the BSC.
With BEP-20, developers can create various types of tokens, including stablecoins and native assets. The standard also allows for cross-chain compatibility with other token standards, such as BEP-2 on Binance Chain and ERC-20 on Ethereum. BEP-20 token transfers are fueled with BNB, which incentivizes validators to include transactions in the blockchain.
BEP-20 was created to provide a flexible format for developers to launch tokens on BSC without congesting the original chain, which is optimized for ultra-fast trading.
What is the Difference Between BEP2 & BEP20?
BEP2 and BEP20 are token standards utilized in the Binance ecosystem, each associated with a distinct blockchain network: Binance Chain and Binance Smart Chain.
BEP2 is native to Binance Chain (also known as BNB Beacon Chain) and primarily used for transactions on the Binance exchange. BEP2 tokens, including BNB, are suited for fast trading and have an atomic swap capability and a token burn mechanism. However, BEP2 tokens have limitations outside the Binance ecosystem, being mainly utilized for transaction fees. BEP2 addresses begin with "BNB" and require a memo for transactions.
On the other hand, BEP20 tokens are native to the Binance Smart Chain (BNB Smart Chain), which supports smart contracts and the staking of BNB tokens. They adhere to the same rules as Ethereum's ERC20 token standard, which makes them compatible with Ethereum addresses. This compatibility has led to their widespread adoption in Decentralized Finance (DeFi) applications, with use cases that include yield farming and tokenized assets. BEP20 addresses start with "0X" and don't require a transaction memo.
In terms of infrastructure, the Binance Smart Chain employs a unique consensus mechanism called Proof of Staked Authority (PoSA), allowing for faster transactions and lower fees compared to Ethereum. It is also possible to bridge between BEP2 and BEP20 tokens, enabling interoperability between the two blockchains.
What Type of Crypto Wallet Should I Use?
When it comes to choosing a crypto wallet, it's essential to consider your specific needs. Different types of wallets are available, but most Binance Smart Chain (BSC) wallets are non-custodial, meaning you have control of your private key. These wallets are also typically hot wallets, which enable you to connect quickly to decentralized applications (DApps) or start staking.
Custodial Wallets are an option where the wallet provider holds your private key, which means you are not entirely in control of your wallet. On the other hand, Non-Custodial Wallets allow you to own your private keys, making them the safest option for most traders and investors as long as you take good care of your keys and seed phrases.
Hot Wallets are another type of wallet connected to the internet, making them convenient for transactions. However, Hot Wallets come with some security risks. In contrast, Cold Wallets are the most secure way to hold your BSC tokens. But they are often impractical for day-to-day transactions and DApps.
It's possible to combine the strengths of these wallets to suit your specific needs. However, for day-to-day transactions and DeFi applications, a non-custodial hot wallet is a robust and flexible option.
Conclusion
As the Binance Smart Chain grows, the use of BEP20 tokens is increasing. Choosing a secure wallet is crucial. This guide has outlined some of the top BEP20 wallets for 2023, each offering unique benefits. No matter your choice, remember to follow good security practices and stay updated with the latest in crypto.
FAQs
What does the BEP20 wallet address start with?
BEP20 wallet addresses, utilized for the Binance Smart Chain, start with "0x…", similar to Ethereum addresses. This format is standard across several blockchain networks, providing a uniform identity for wallet addresses on these platforms. As a result, it is important to clarify the specific token and network you intend to use when providing your wallet address for transactions.
Is BEP20 the same as Ethereum?
No, BEP20 is not the same as Ethereum. BEP20 and Ethereum (or, more accurately, ERC20, which is a standard for tokens on the Ethereum network) are both blockchain token standards. These are sets of rules for issuing new tokens for respective blockchain platforms. However, they exist on different blockchain networks and have distinct characteristics.
Related Posts