In this Argent Wallet review for 2022, I take you through an overview of one of the most popular Ethereum wallets for DeFi and NFTs.
Argent is an Ethereum-based crypto mobile wallet. Unlike other crypto wallets, there is no seed phrase to backup; instead, Argent uses "Guardians". Plus, Argent makes it easy to buy, earn, stake and invest in crypto.
So, let's dive into this Argent Wallet Review to help you work out whether Argent Wallet is the right crypto wallet for you.
Argent Wallet Review
What is Argent?
Argent is a non-custodial cryptocurrency smart wallet available as a mobile app for ios and Android. The app itself includes everything you'd expect from a mobile banking app and is very user-friendly, developed with the beginner in mind.
You can store, send, earn interest, and invest within the wallet. It's also unique for making decentralised apps (DAPPS) like Maker, Uniswap or Compound easily accessible.
Only you can access your assets, and nobody can stop you from accessing them (not even Argent). There are no recovery phrases or seeds to remember or store away safely. Instead, you can protect your Argent Wallet with an argent agent, family member, or friend, or your own devices such as a Trezor and Ledger used as Guardians.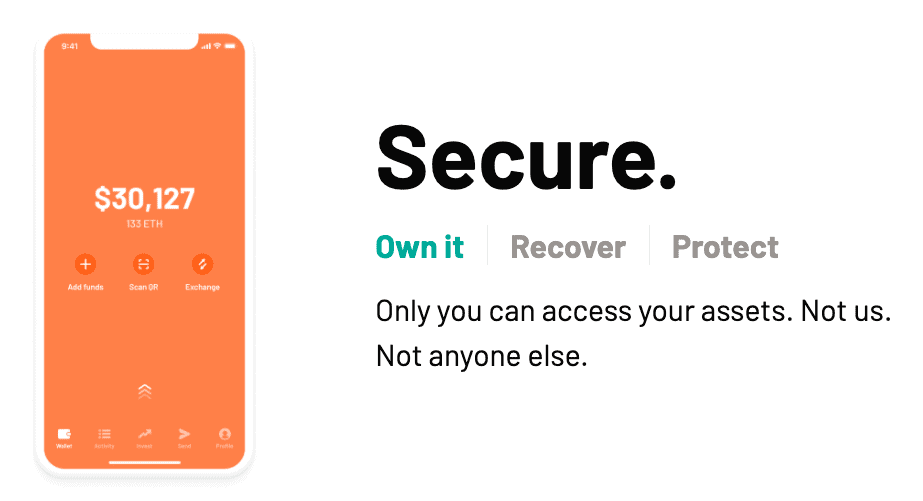 Argent Supported Cryptocurrencies
The Argent Wallet is built on the Ethereum blockchain and is focused on Ethereum. You can access over 240 different Ethereum-based (ERC20) tokens in Argent. Including the likes of ETH, DAI, MKR, LINK, BAT, SUSHI, USDT, UNI and Wrapped Bitcoin.
Argent Wallet Supported DApps
Within Argent, you can access some of the most popular DEFI DApps from within your Argent wallet. Plus, exchange tokens and get the best rates across ten decentralized exchanges (DEX), including Uniswap, Balancer, Kyber and more.
You can earn interest by providing liquidity for loans and exchanges with Compound, Dai Savings, Aave and PoolTogether. Plus, you can now contribute to ETH2 and earn staking rewards with Lido.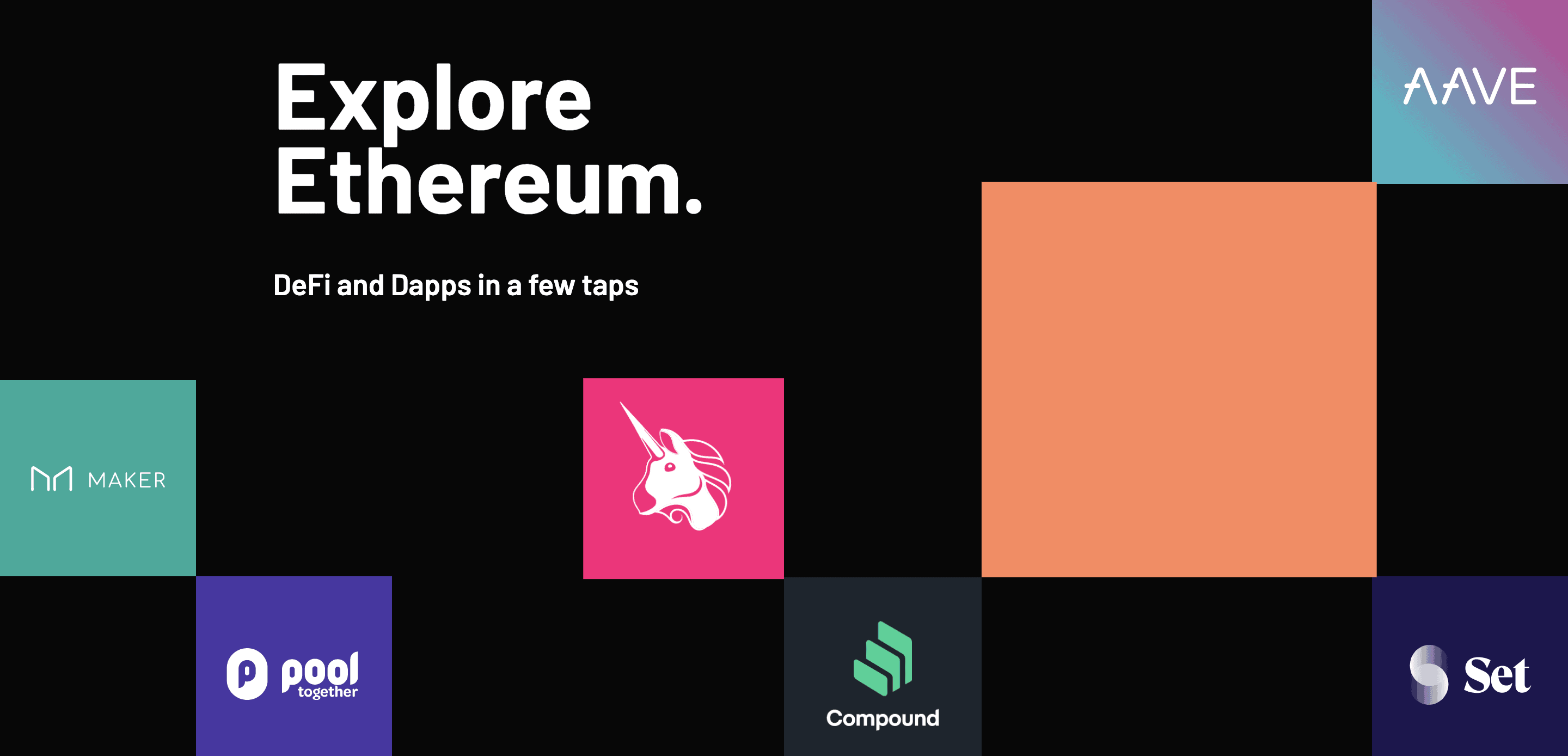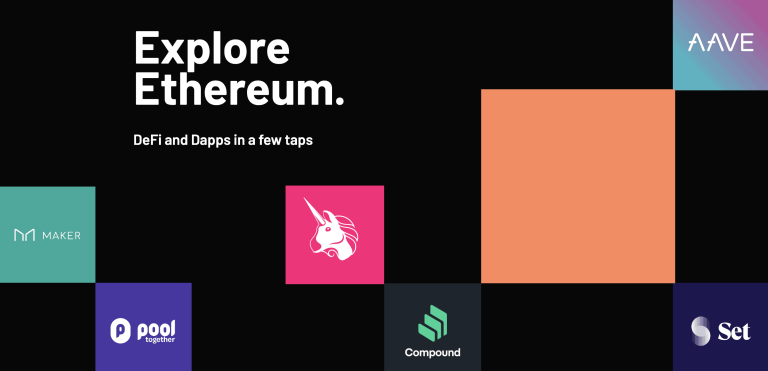 Argent Wallet Fees
Argent initially launched their wallet, providing fee-free transactions; however, due to the increase in gas fees, it no longer became feasible for them to do so. Plus, they can't cover every fee to be able to maintain their business.
Therefore, the fees that users will need to pay are network/gas fees and exchange fees. If you exchange fiat currency for crypto, you'll pay a fee to the 3rd party provider for that service. Argent does not currently take a fee for this.
When you exchange crypto-to-crypto, you'll pay a small exchange fee and the Ethereum transaction fee (gas). In this case, Argent takes a small part of the exchange fee.
How to Buy Crypto within Argent
If you want to buy your Ethereum or ERC20 tokens through the Argent App using FIAT, this will be done through either MoonPay or SendWyre. Buying crypto via this method is very convenient but expensive and not something I would recommend.
I would personally purchase my crypto from another exchange and send it to the Argent wallet.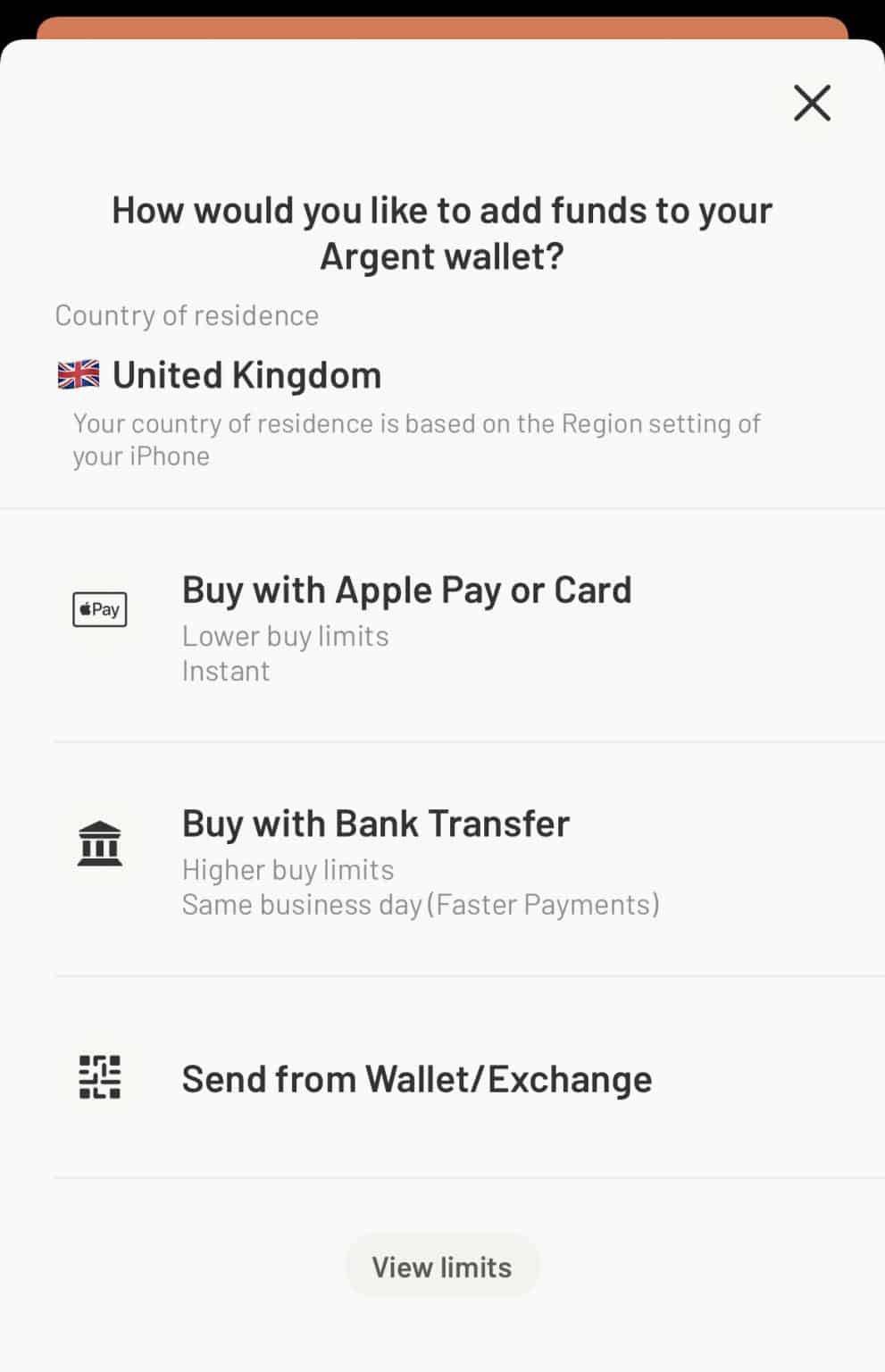 Argent Security
Like all crypto wallets, the security of your assets should be your number one concern. Argent claims to be the most secure wallet. As a non-custodial wallet, only you will have access and control over your crypto assets, not even Argent.
"Security features of the best modern banking apps combined with unique blockchain-based capabilities."
Argent Guardians
Guardians can be devices or individuals that you trust. This may include a family member or friend within the Argent App, a hardware wallet of your choice, or a 3rd party service such as an Argent Guardian Service. The number of Guardians you have is unlimited, and you can use any combination of Guardians you wish.
These Guardians are entrusted to help with specific tasks predefined in a smart contract (such as approving recovery). If you happen to lose your phone (or if it's stolen), you can easily recover your wallet on a new phone by asking your defined Guardians to approve the recovery.
This puts you in control of your crypto assets, and your Guardians can be easily added or removed at any time within the app.
Argent Features
Argent has a host of familiar features that you may find in a regular mobile banking app. Making it really easy for new cryptocurrency users to adopt this technology. Here are some of the app features not already mentioned;
Lock your wallet from anywhere – Instantly freeze your wallet if you believe someone has access to it. Your wallet auto-unlocks after five days. Or you can unlock it sooner.
Transaction Protection – Set daily transfer limits for new recipients. Any transfers above your daily limit take 24 hours. With guardians, you can send crypto instantly.
Wallet Recovery – No need to write down and store complex recovery phrases and passwords. Just ask your guardians for help. Get consensus amongst your guardians to approve a recovery.
Secure Enclave and Biometric Authentication – Your wallet is protected with all the latest iOS and Android security features.
Set Daily Transfer Limits – Set maximum amounts that can be transferred out of your wallet each day. Transfers over this limit will take 24 hours to complete.
Trusted Contacts – You can send instant, unlimited transfers to the contacts that you trust.
Argent Support
Argent can be contacted via Twitter, Discord, or by submitting a support request here or by email at dapps@argent.xyz. I personally haven´t had any issues with Argent, but when I contacted their support via Twitter during the weekend, they were quick to respond.
A lot of the most commonly asked questions can be found on their support pages or FAQs. I recommend checking these out before contacting Argent support; normally, you will find the answers quicker here.
If support is poor, you can normally find negative reviews/comments on the likes of Trustpilot, which is currently yet to be reviewed, and Reddit, again, no real complaints.
Argent ETH 2.0 Staking with Lido
You can now stake ETH from right within your Argent wallet. Meaning you can start earning daily rewards and help secure the Ethereum network in just one tap.
Simply deposit Ether, and you'll receive the same amount of stETH tokens in return, representing your stake. The tokens are fully liquid; therefore, you can trade, sell, exchange, and invest at any time. Daily rewards are then issued automatically, and your token balance will increase in your wallet without the need to claim.
This is all done using Lido, a liquid Ethereum 2.0 staking solution letting you stake without withdrawal lockups, minimum deposits, or the hassle of running your own hardware. 

How to Claim UniSwap UNI Tokens with Argent
As an Argent user, if you added liquidity to UniSwap via Argent or exchanged on Uniswap using WalletConnect, prior to the 1st of September 2020, your Argent wallet will be eligible for UNI tokens from the Uniswap airdrop. Although, you will not be eligible if you use their integrated exchange Kyber, according to the Uniswap rules. At a current price of $4.21, 400 UNI tokens are worth $1,684, so it's definitely worth checking!
To claim your tokens, you'll need to have enough ETH in your wallet to pay for the gas fees. Then simply head across to Uniswap, and connect your wallet via WalletConnect. Open Argent, scanning your QR, you should see a popup requesting approval, and your tokens will then be claimed.
For more information, please check out their step-by-step guide.
Verdict: Should you use Argent Wallet?
Argent is a neat, simple Ethereum wallet and ideal for beginners who are worried about storing their private keys. It makes the process less daunting, as it seems familiar, especially to millennials who are used to banking Apps such as Revolut (who I wouldn't recommend buying & storing crypto with).
Once users get used to buying and storing their Ethereum & ERC20 tokens. Argent makes it very simple to start exploring further and interact with DAPPS such as Aave, Compound, and UniSwap to start earning interest on their crypto assets.
Being an Ethereum-based wallet, you can't buy and store Bitcoin(BTC) with Argent. Bitcoin is still the number one draw, and the cryptocurrency everyone getting started wants. Therefore, this will slow the adoption of newbie investors using Argent from the beginning.
I would like to have the ability to amend the Gas fees. Argent says they will provide the best possible Gas fee for your transaction. However, with fees so high, it would be nice to have some control.
I look forward to seeing Argent's future development and will continue producing more tutorials around the wallet.
We hope you enjoyed our Argent Wallet review; if you have already tried Argent, let us know what you think in the comments below. If not, try Argent Wallet for yourself and download it here.
Related Posts