This guide will explain what to do when BNB is not available on Trust Wallet and provide you with an alternative method so you can buy BNB tokens.
Trust Wallet is one of the most popular crypto wallets and is perfect for storing Binance BNB and other cryptocurrencies. However, Trust Wallet users sometimes receive an error "Coin Not Available" when trying to buy BNB tokens.
Getting an error when buying BNB tokens or other cryptocurrencies can be very frustrating. If you don't have another wallet or exchange, you may be wondering what you should do.
What can I do if BNB is not Available on Trust Wallet?
Can't buy BNB tokens on Trust Wallet? If you have received the error "Coin Not Available" when trying to buy BNB on Trust Wallet, you have a couple of options;
Option 1 – Wait
You can just wait a while, and the service will restore itself. Although most of the time, when you decide to buy a coin, you want it immediately. The price may fluctuate from one minute to the other, and you don't want to miss the opportunity just because the Trust Wallet decided to shut down trading.
Option 2 – Buy via Trust Wallet
You can go directly to the service provider, like Simplex or MoonPay and buy BNB there. But these platforms aren't a great option because they charge a really high fee to customers (up to 5%). This can take a vital portion of your funds and reduce your yield.
Option 3 – Buy BNB on an Exchange
The third option is to use another crypto exchange to buy your BNB tokens. The good thing about BNB is that it's a popular token and is available on several popular crypto exchanges, such as Huobi and Kucoin. Also, by buying BNB on these exchanges, you should get a good rate, plus the trading fees should be much lower.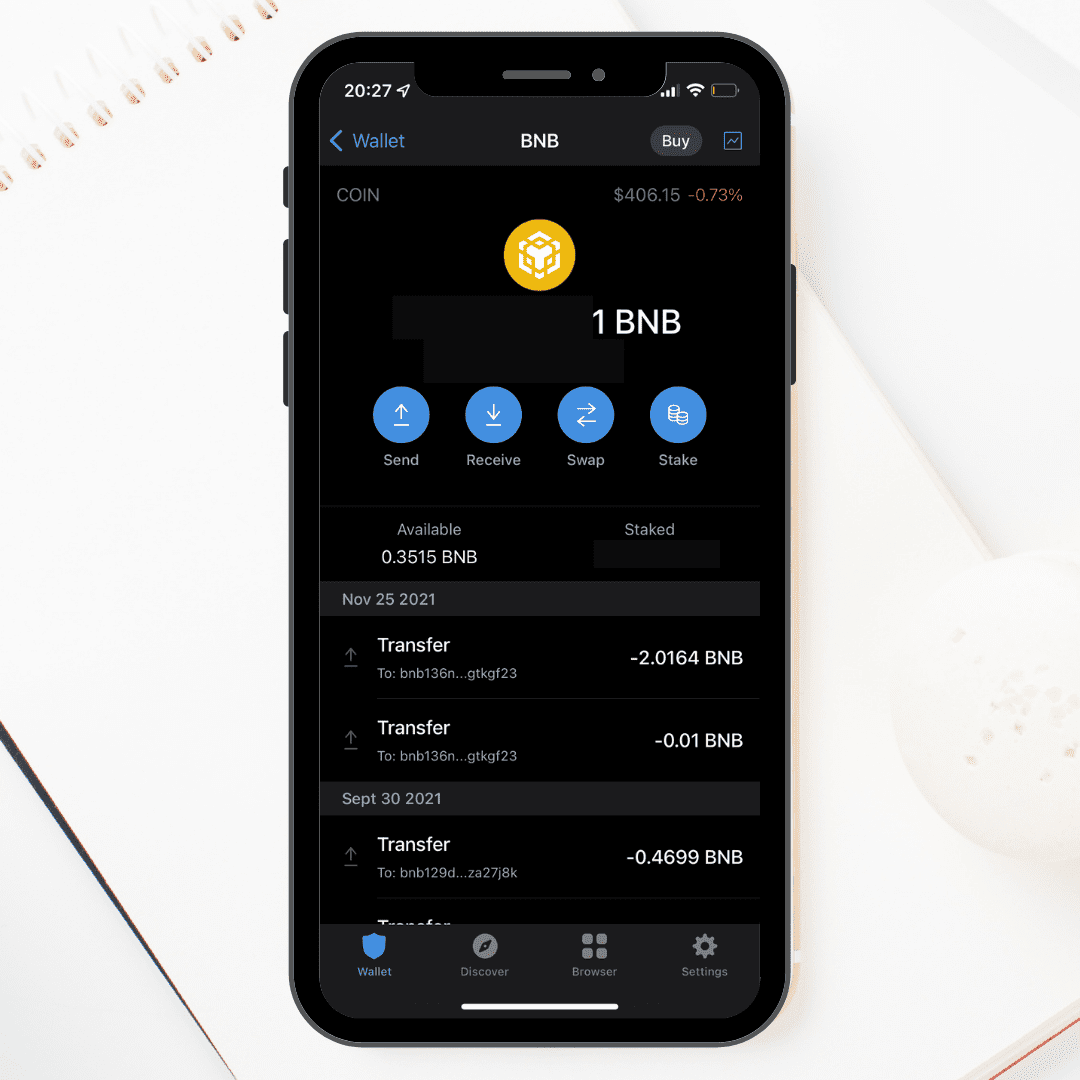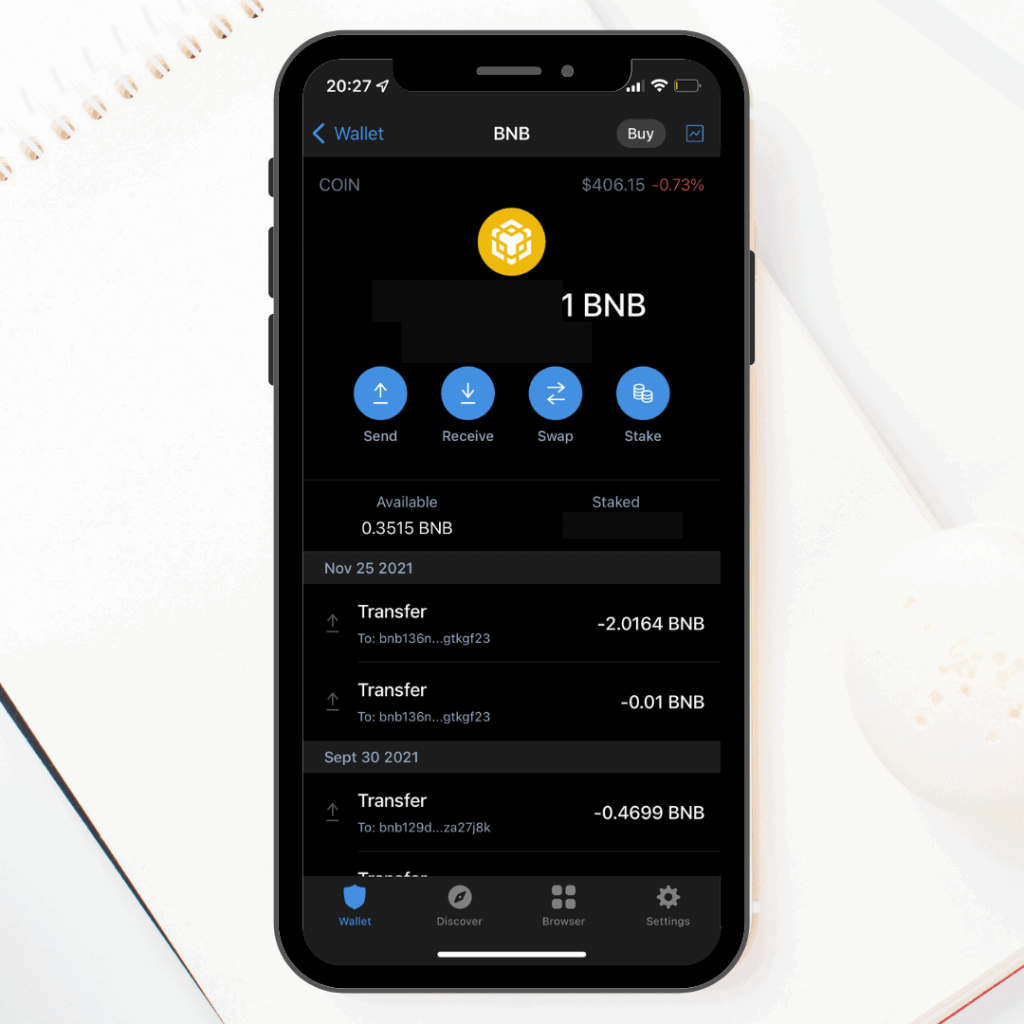 Why is BNB Not Available on Trust Wallet?
Normally you can buy or trade BNB and other cryptocurrencies directly within Trust Wallet. However, Trust Wallet users sometimes notice an error "Coin Not Available" when trying to buy BNB. This error occurs when there is volatility in the markets and demand is too high, so the platform temporarily suspends trades until the influx of users reduces.
How to Buy BNB When Not Available on Trust Wallet
The ideal alternative to buying BNB on Trust Wallet is to use Binance. Binance is the biggest cryptocurrency exchange in the world, plus they also own Trust Wallet.
Binance has many features, such as Binance Earn and offers some of the lowest fees. Moreover, BNB is native to the Binance Smart Chain, developed and managed by the Binance ecosystem.
The Binance exchange interface is simple, and you can use it via a web browser or using the Binance app. Both options are equally accessible.

Step 1: Log in or register to Binance
To buy BNB, navigate to the Binance site or the Binance app, log in to your account or register if you don't have one. If you don't already have a Binance account, you can reduce your trading fees by up to 45% using our Every Bit Helps referral code at sign-up.
To create a Binance account, you will need to provide some personal information to comply with the KYC laws and regulations of the company.
Remember that Binance and other centralized exchanges are private companies monitored by regulators in many countries, so they must comply with regional laws.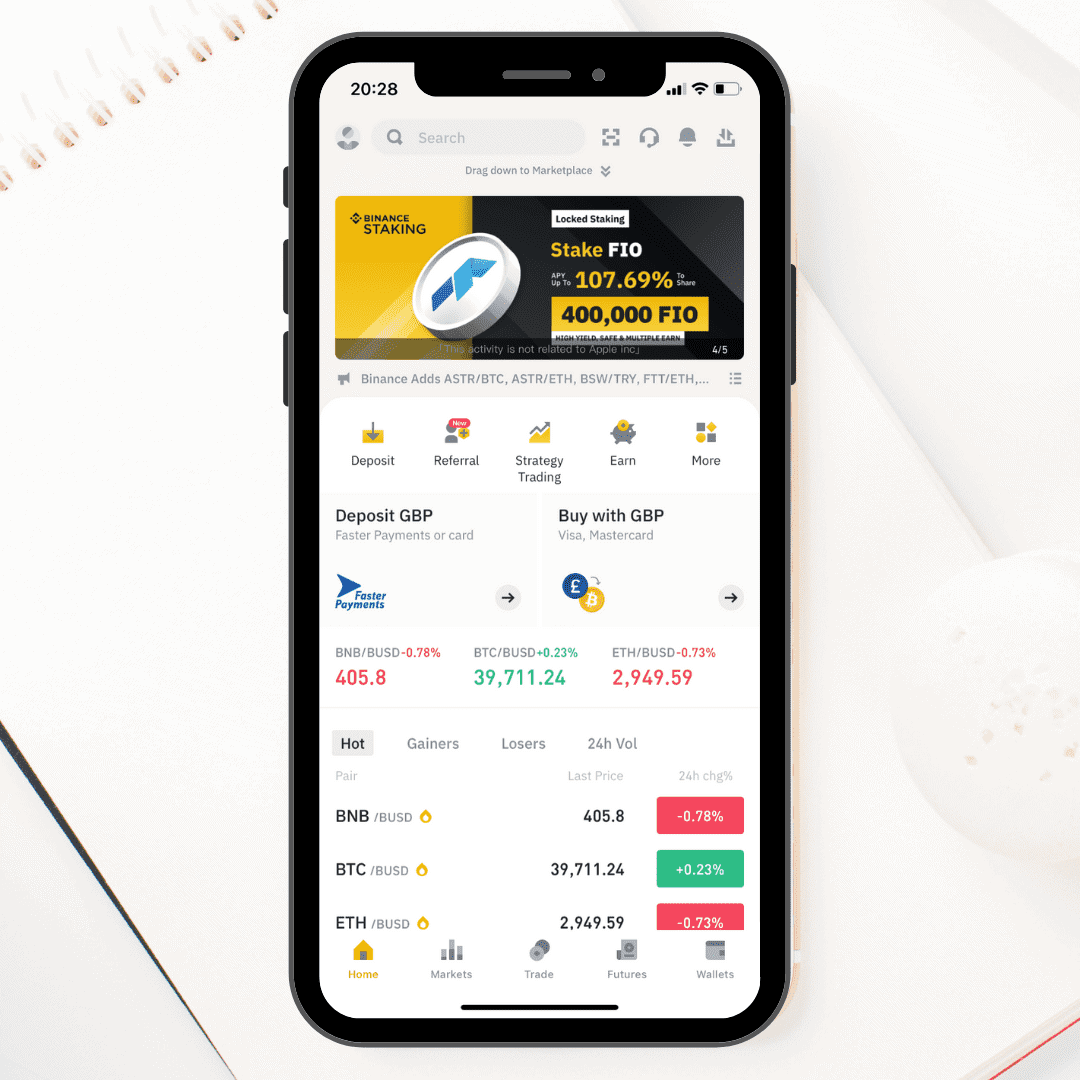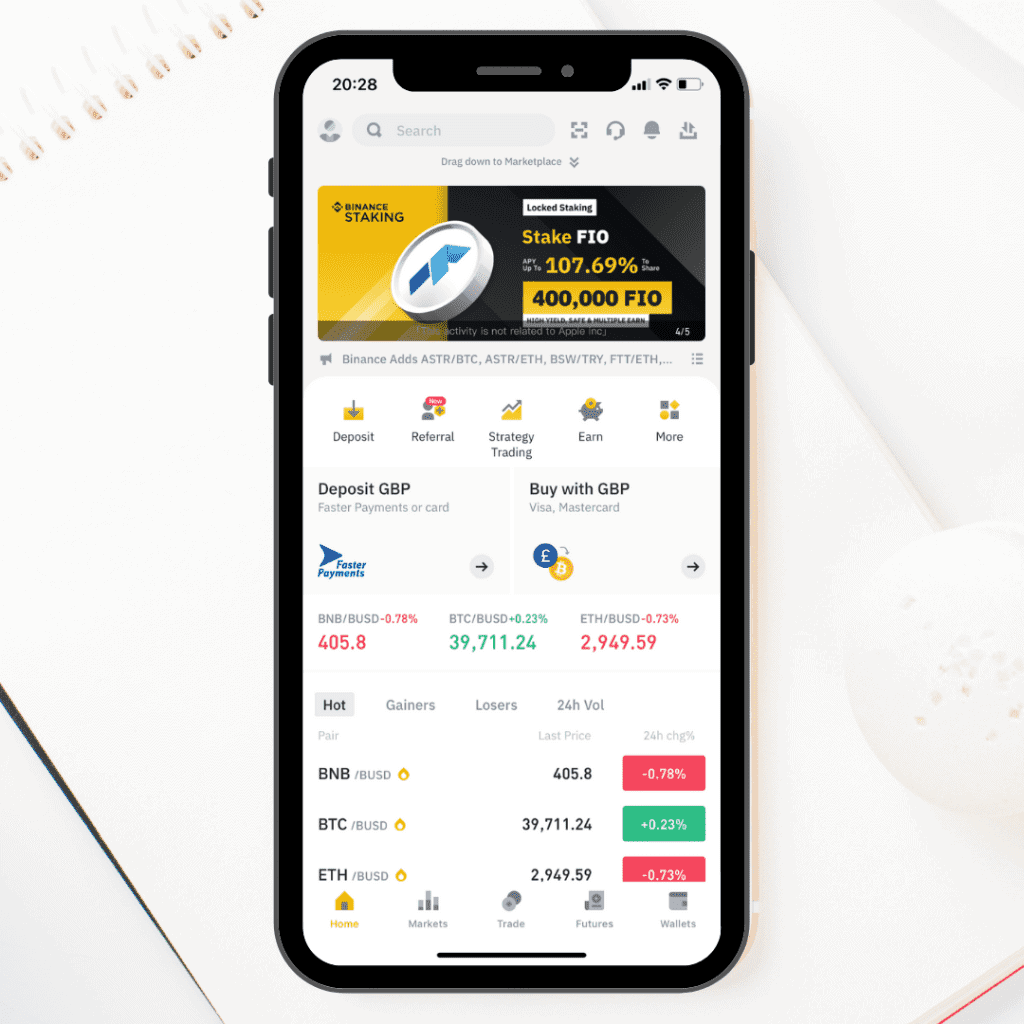 Step 2: Fund Your Account & Buy BNB
You can buy BNB on Binance using FIAT (or traditional) money such as Euros, USD, GBP, or cryptocurrencies like Bitcoin.
To buy BNB with fiat money, you need to fund your wallet with your bank account or purchase the BNB directly using a credit or debit card.
You can also use digital assets or other coins that you already have in your Binance portfolio or deposit crypto from other wallets. Crypto deposits are entirely free, as there are no fees associated.
To buy BNB, you must click on "Buy/Sell Crypto" and choose the correct pair, whether you're buying with fiat or crypto. These can be USD/BNB, BTC/BNB, USDT/BNB, or any other supported asset.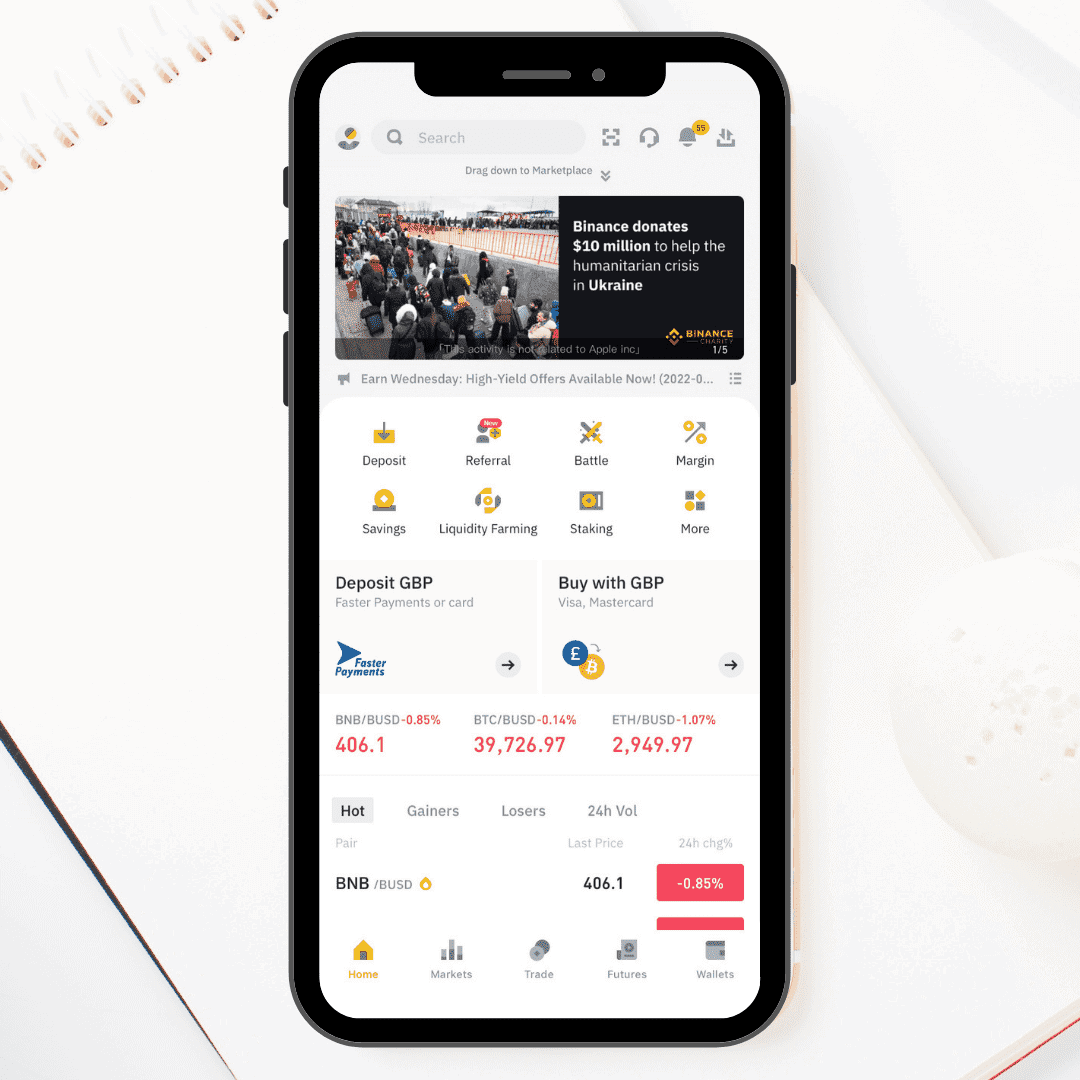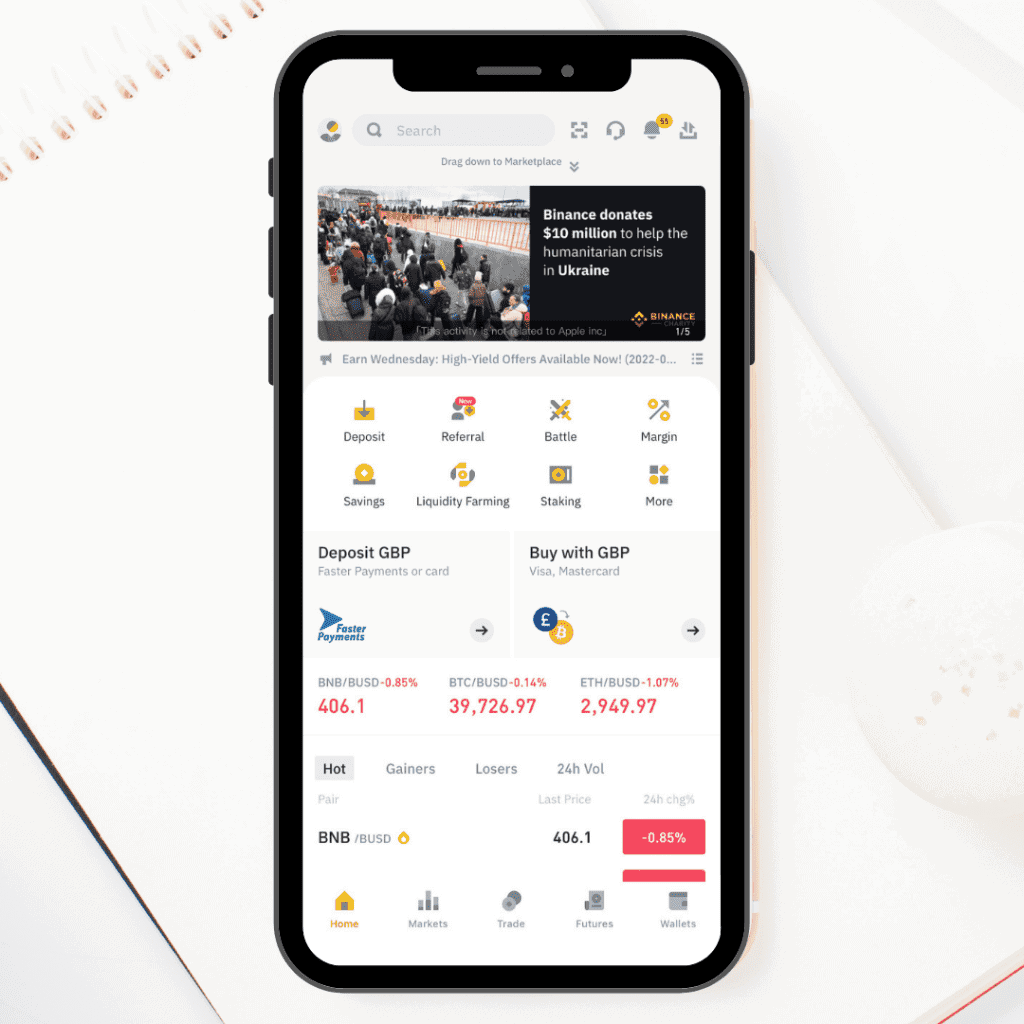 Step 3: Withdraw BNB to Trust Wallet
After completing the previous step, the BNB coin will go to your spot BNB wallet. However, transferring BNB back to your Trust Wallet is best, as it is a safer option.
To do this, you must open the Trust Wallet app, locate your BNB wallet and find your BNB Smart Chain address. Make sure you select the Binance Smart Chain address (BSC BEP20) instead of the BEP2 or ERC20. A mistake in this step may result in coin loss.
Once you find the correct wallet address, click on "Receive" and copy the Binance smart chain address. Go back to Binance and click on "Withdraw". Paste the wallet address in the field (make sure it's the correct one!), enter how much BNB you'd like to withdraw, check the transfer fees, and click withdraw.
Binance sets a minimum withdrawal amount for Binance coin BNB as 0.01. However, this shouldn't be an issue for users, as the minimum amount is around £3, or $4. According to current rates, the withdrawal fee is about 0.0005 BNB or 10 cents.
You can check our tutorial on how to withdraw from Binance Exchange to have a deeper walkthrough of this process.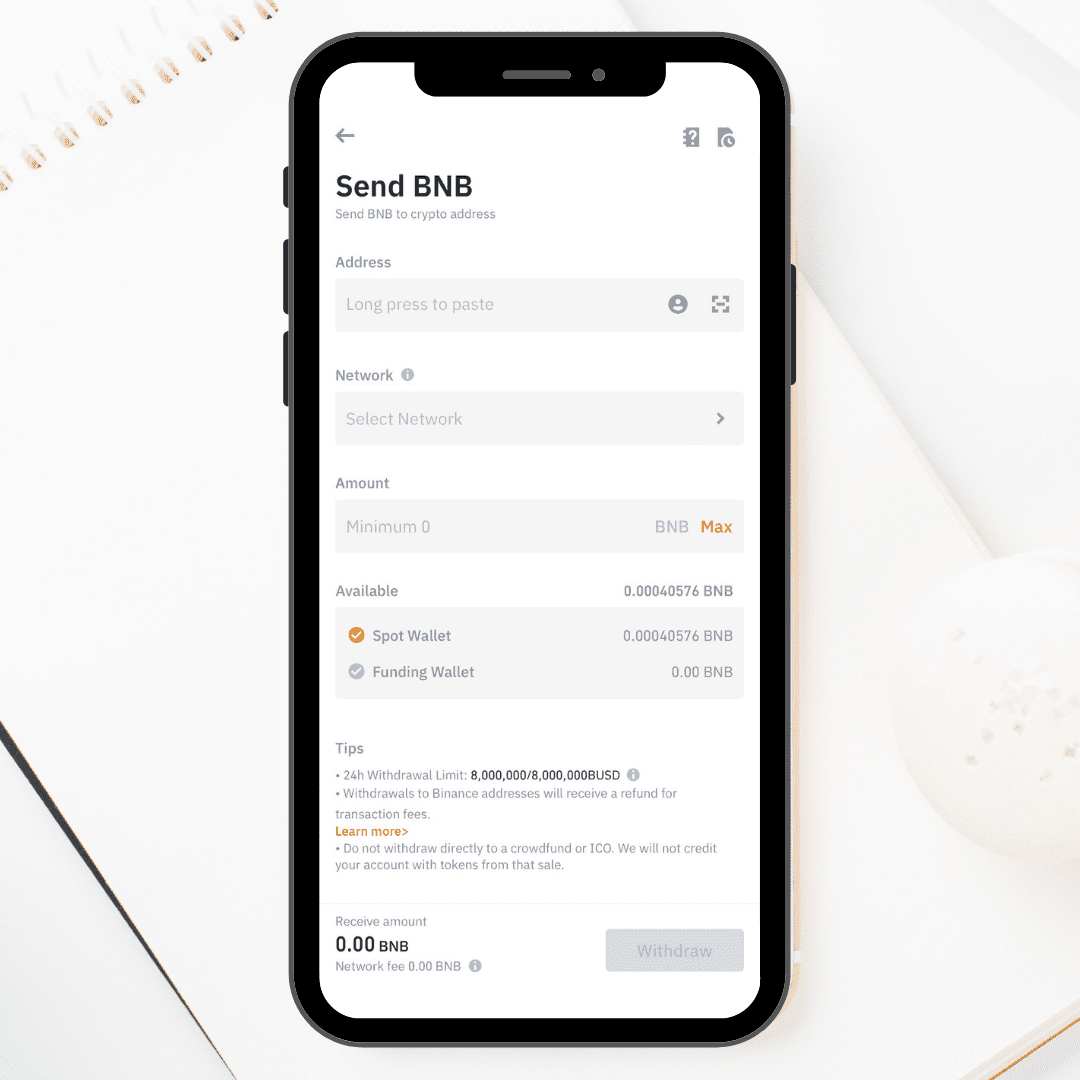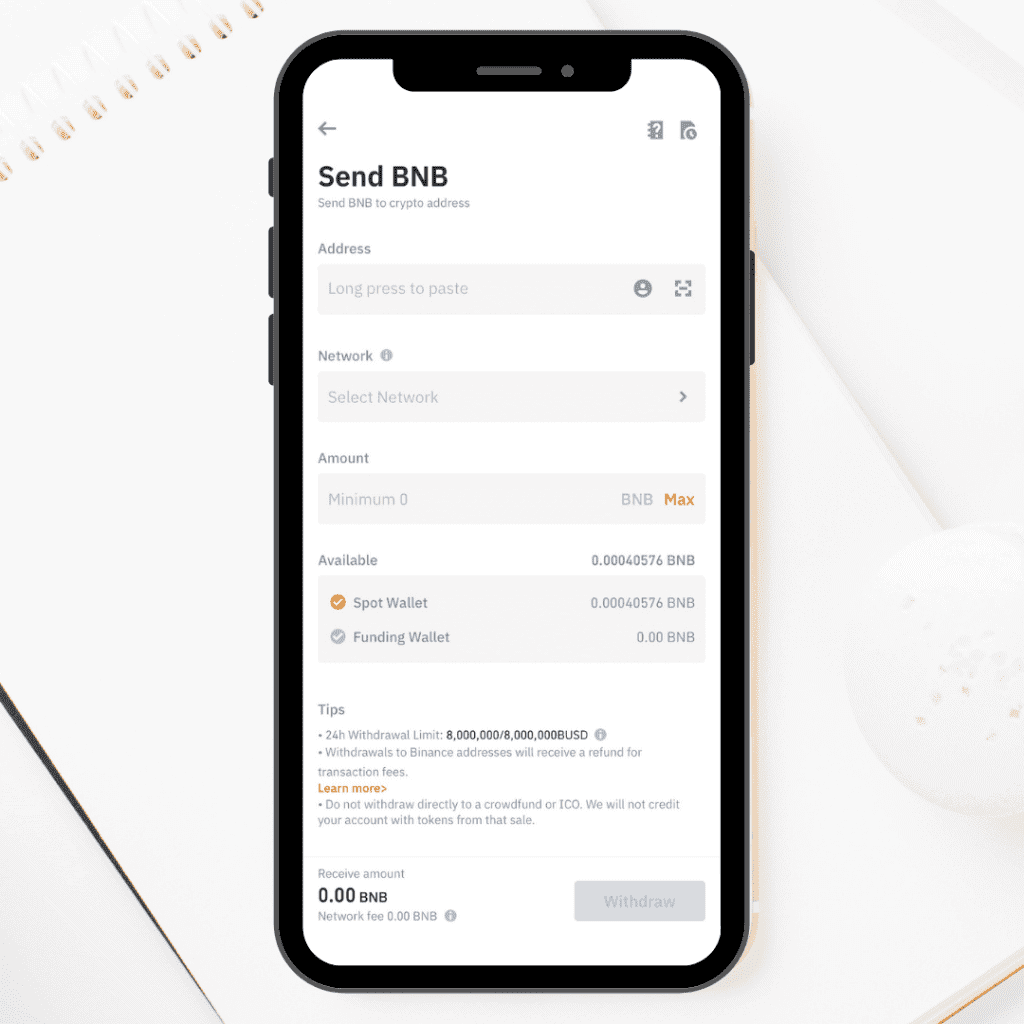 Conclusion
Despite Binance being the best option to buy BNB, storing your coins in your own decentralized crypto wallet, such as Trust Wallet, is always advised. This way, you own the private keys and are fully responsible for taking care of them.
Although there haven't been known hacks to the Binance platform, centralized exchanges concentrate all the keys in a few wallets, making them a more profitable target for hackers and thieves.
Moreover, crypto was created to decentralize the financial system, and a vital aspect of that is having full ownership of your money.
The best strategy is to use centralized services, like Binance, to make trading, purchases and other operations while holding your savings and overall portfolio in non-custodial wallets.
BNB was created to pay for fees and give other benefits on the Binance exchange and blockchains. However, since its inception, it has grown to become a valuable digital asset on its own, with a great market performance in only a couple of years.
For this reason, it is best to keep a small amount on an exchange and store more considerable sums in private wallets, such as Trust Wallet, where only you hold the keys.
FAQs
Why is my BNB not showing in my Trust Wallet?
If you have transferred BNB into Trust Wallet, but it's not showing, you will need to make sure you're connected to the right network on your device, i.e. BNB Smart Chain (BSC).
Related Posts