Tired of paying large commission fees when buying and selling stocks and index funds? If you are, you should carry on reading our Trading 212 review.
Trading 212 is a trading platform built for the millennial investor, with an easy-to-use intuitive interface. It's an ideal trading platform for the beginner just getting started. One of the major benefits of Trading 212 is its zero commission fees on stocks and ETFs. Plus, you can also start investing with as little as £1 with fractional shares. So you can now start investing in some of the biggest blue-chip companies such as Amazon, Tesla, and Google.
Trading 212 Review: How to use Trading 212

What is Trading 212?
Trading 212 is a London-based brokerage platform that aims to make trading accessible to everyone. The company started trading as Trading 212 in 2006 originally from Bulgaria. Allowing users to be able to trade in a variety of assets including Forex and currencies, gold, commodities, crypto, and stocks across their platform services.
The company originally disrupted the stock brokerage industry by offering the first zero-commission stock trading service in the UK and Europe, unlocking and making the stock market accessible for millions of people. Similar to the likes of Robinhood, in the US.
There are 3 products offered by Trading 212 which are; Invest, CFD, and ISA. These services are available for beginners getting into trading for the first time, all the way through to advanced trades and leverage.
Looking for a Mobile Investment App? Check out our Guide on the 9 Best Investing Apps for UK Investors.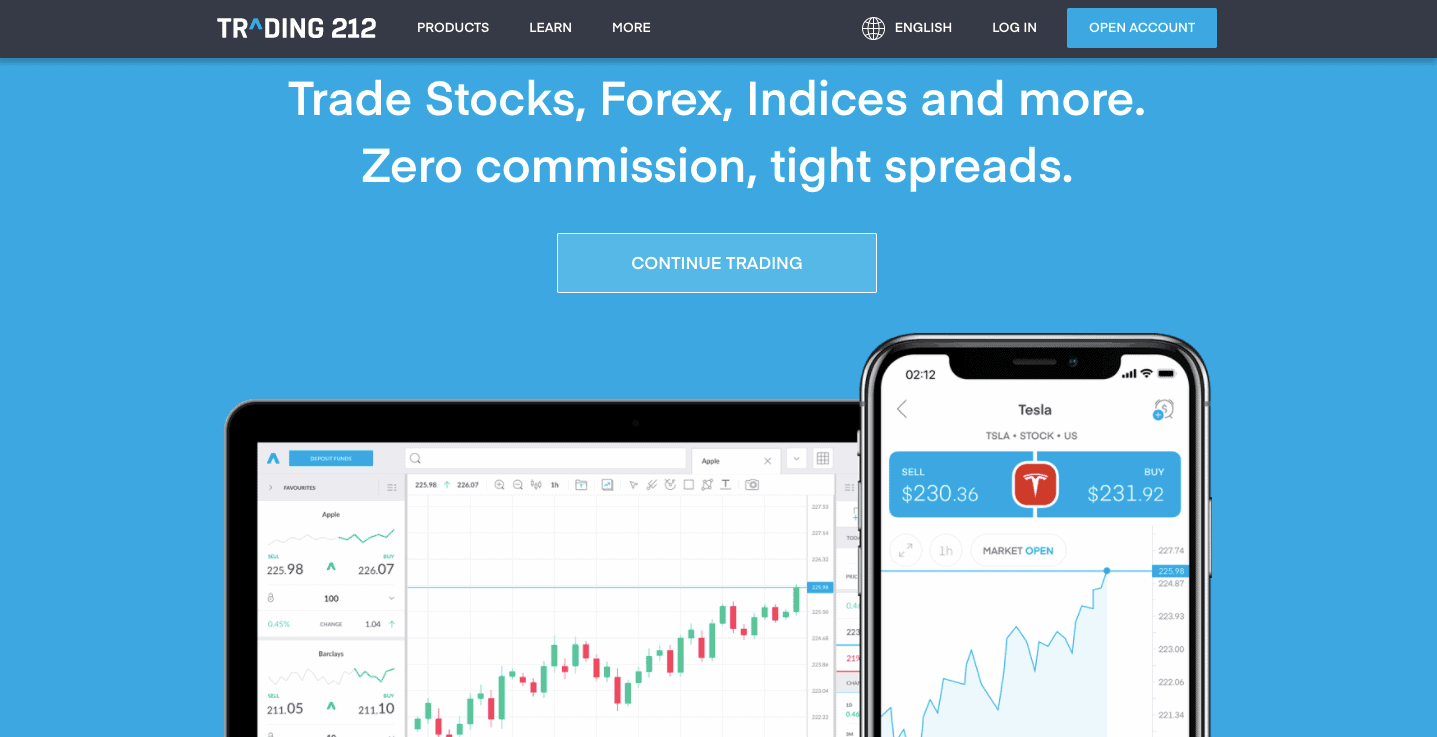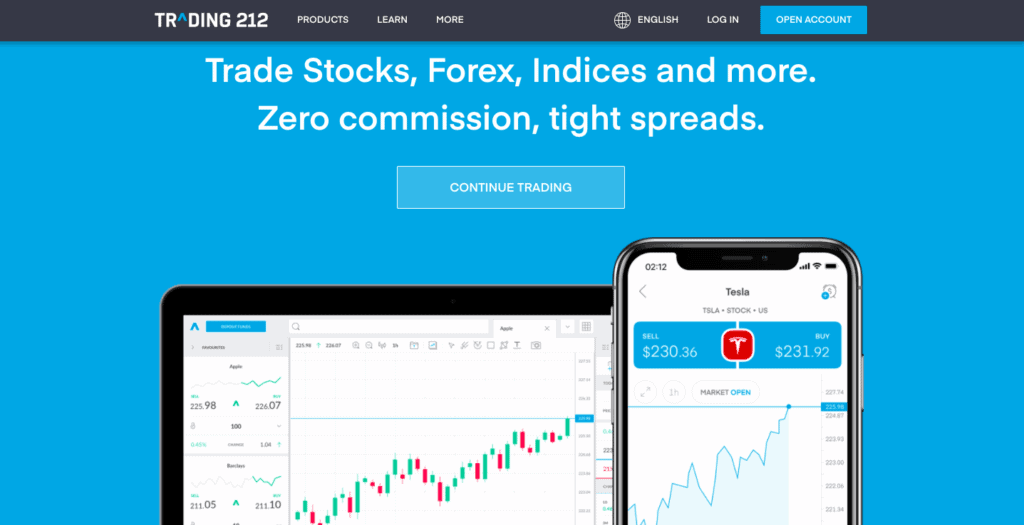 Trading 212 Account Types
Trading 212 Invest
With Trading 212 Invest you can perform free investing in real stocks, and ETFs (Exchange-traded funds) with zero commission and zero fees.
This service is definitely more aimed at beginners and they have a minimum deposit and withdrawal amount of 1 GBP, 1 USD, or 1 EUR. Plus, there are no deposit or withdrawal fees. There are also no currency conversion or commission charges.
Trading 212 Invest is the platform I will be focusing on during this Trading 212 review.
Trading 212 CFD
With Trading 212 CFD (contract for difference) you can trade stocks, forex, indices, and more. All at zero commission and tight spreads. Trading 212 CFD also includes the ability to trade cryptocurrencies such as Bitcoin, Ripple, Litecoin, Ethereum, Monero, EOS, Dash, Neo, and more.
This product has a minimum deposit and withdrawal of 10 GBP, 10 USD, or 10 EUR, with no deposit or withdrawal fees.
This is a more complex service with charges for currency conversion and for leaving an open position for the next day but there are no commission charges. There are also quite complicated margin requirements with varying percentages
They also state on their website that CFDs are complex instruments and come with a high risk of losing money rapidly due to leverage. 76% of retail investor accounts lose money when trading CFDs with this provider. You should consider whether you understand how CFDs work and whether you can afford to take the high risk of losing your money.
Interested in buying crypto, check out our best crypto exchange in the UK to buy Bitcoin.
Trading 212 ISA
With Trading 212 ISA you can invest tax-free in zero commission stocks and shares ISA.
They have a minimum deposit and withdrawal amount of 1 GBP, 1 USD, or 1 EUR. Plus, there are no deposit or withdrawal fees.
Trading 212 Fees
Unlike traditional brokers, Trading 212 is commission-free. There are no fees for deposits, withdrawals, or inactivity fees for the Trading 212 Invest, ISA, or CFD accounts.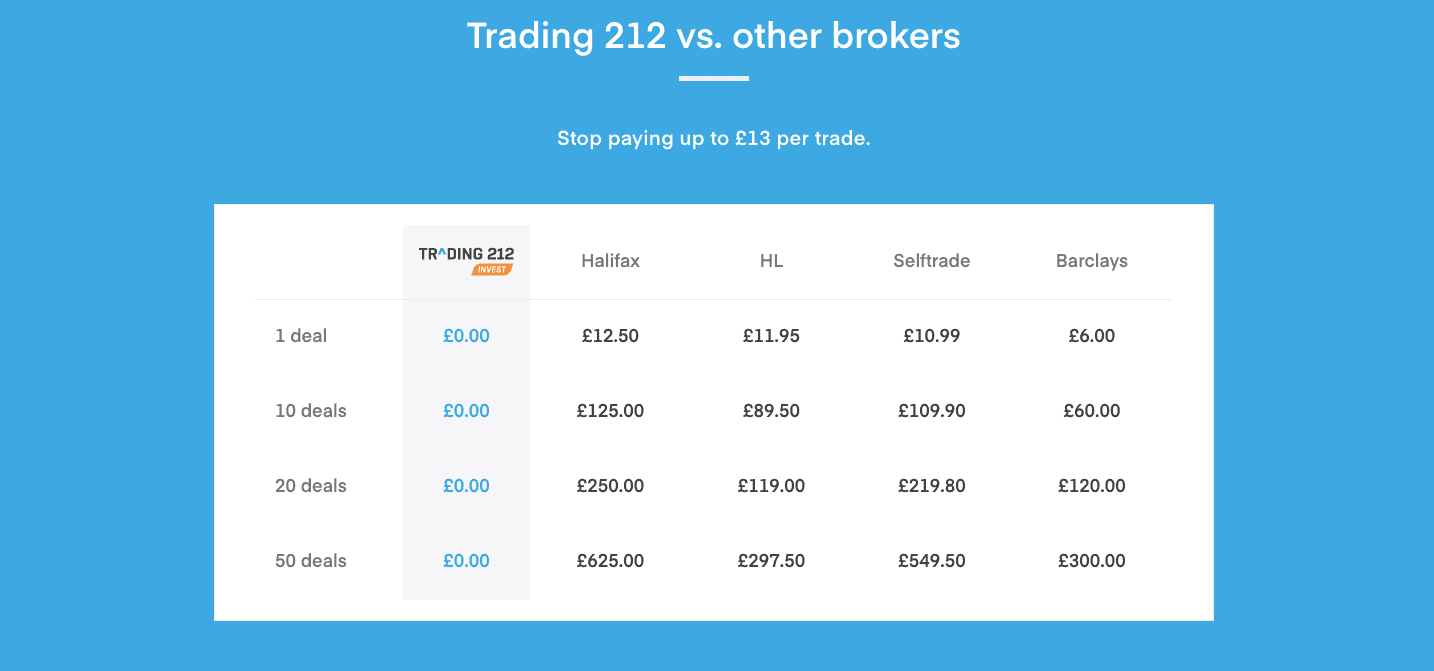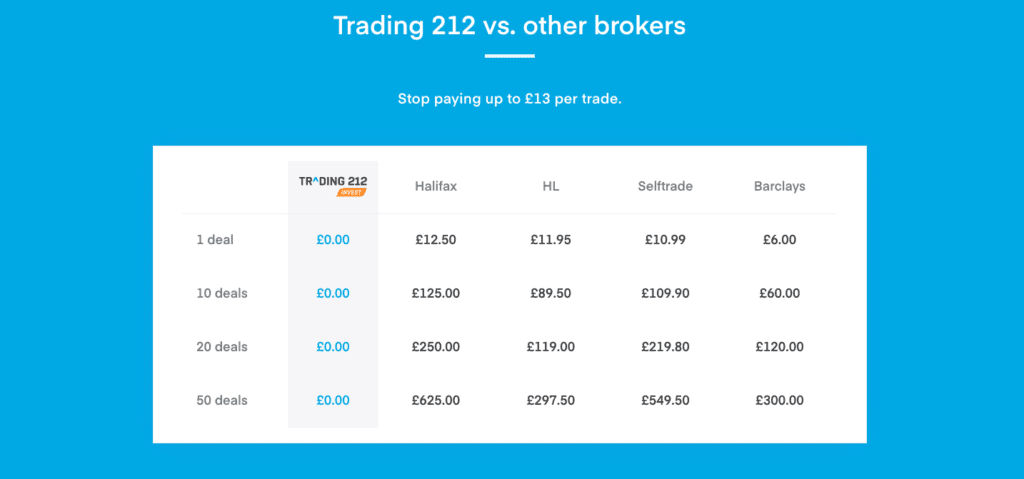 Is Trading 212 Free?
Trading 212 adopts a freemium model. Similar to games on mobile apps that are free to download but have in-app purchases. They do this in the hope that some customers will eventually pay for additional services that it develops further down the line. Another feature that they use to attract new users to sign up, is when you sign up using a referral link you'll receive up to £100 of free stock.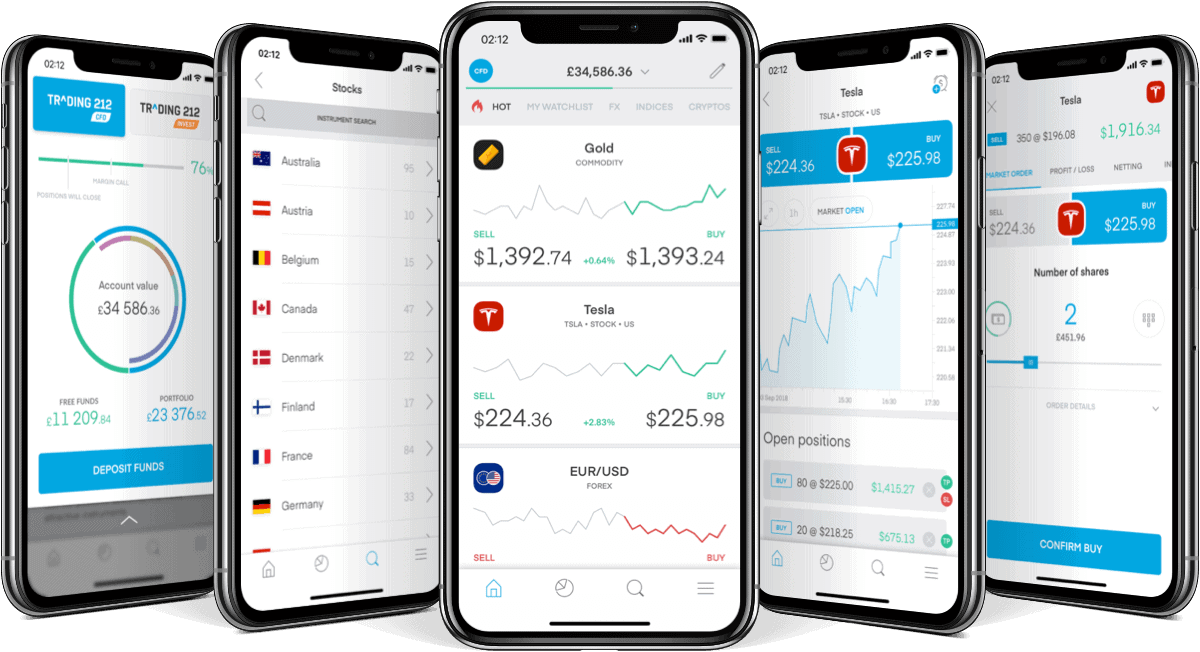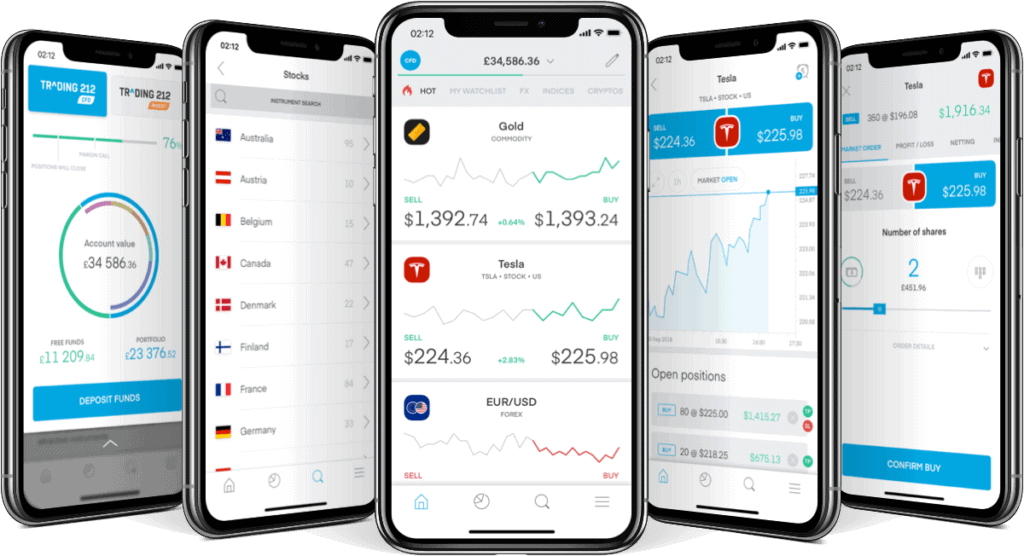 Fund and Data Protection
Is Trading 212 a Scam? Money Regulations
With so many scams, how do you know this platform is safe? Well, Trading 212 is approved by the FCA (Financial Conduct Authority of England and Wales) as well as being registered in Bulgaria and regulated by the Financial Supervision Commission.
Clients' funds are kept separate from company funds and protected under the Financial Services Compensation Scheme (FSCS) giving you the security of up to £85,000.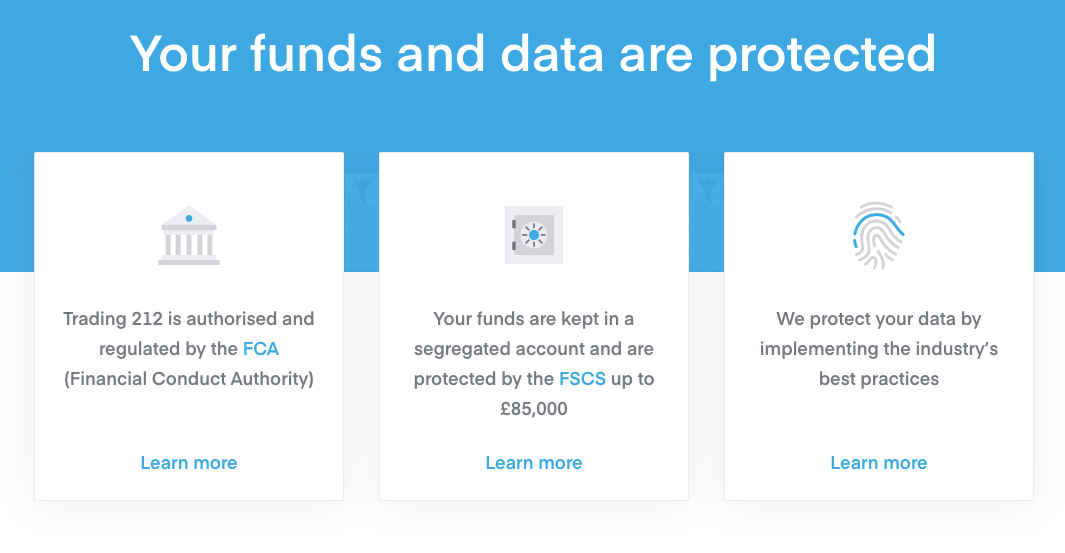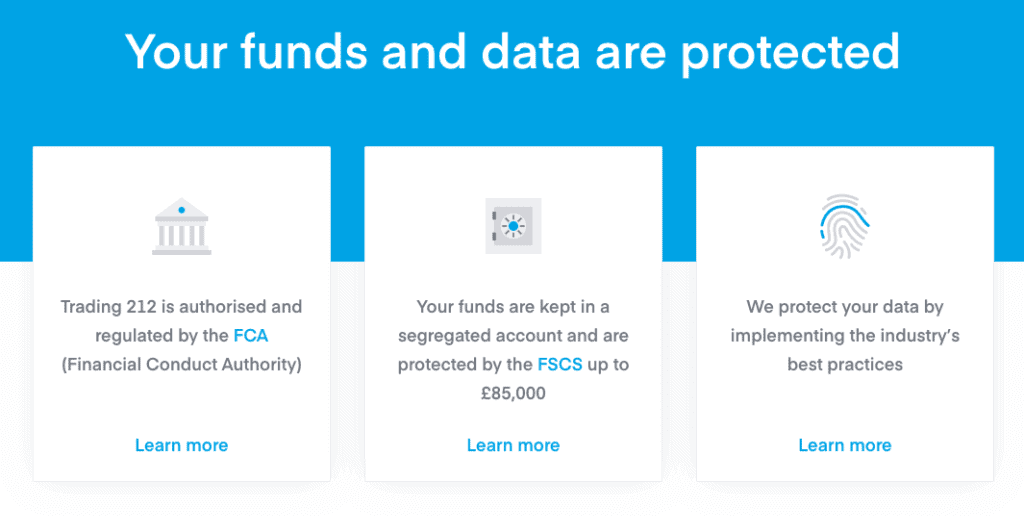 Trading 212 Supported Cryptocurrencies?
You are able to trade cryptocurrencies such as Bitcoin, Ethereum, Ripple, and Monero with Trading 212's CFD. Although, if you are looking to invest in crypto for the long term I wouldn't recommend buying or holding crypto on the likes of Trading 212 or Revolut.
When investing in crypto you want to have the ability to gain access to your private keys. Without access to your private keys, you're not in control and you are therefore relying on a 3rd party.
Even the likes of popular cryptocurrency platforms such as Coinbase or Gemini, don't provide users with a private key. If you would like to learn more, check out my cryptocurrency tutorial to learn more This is because you don't have access
Practise vs Real Money Trades
Trading 212 provides 2 different types of modes. In the Real Money mode, you are trading with money you have deposited from your account. And obviously, there are risks involved with trading with real money.
Whereas, in the Practice Mode, you are trading with virtual money, simulating market trades without the risk of losing real money. This mode is ideal for both beginners and experienced individuals to practice new strategies and familiarise themselves with the features of the platform. If you lose all the money in Practice you can reset this from the "Settings" menu to any balance up to 50,000.
Everything else is the same.
To switch to Practice, simply click on your email address in the top right-hand corner of the screen and click on "Switch to Practice". All screens will appear like you are using 'Real Money' but you will be in demo mode.
To switch back to Real Money, click on 'Real Money' located under your email address.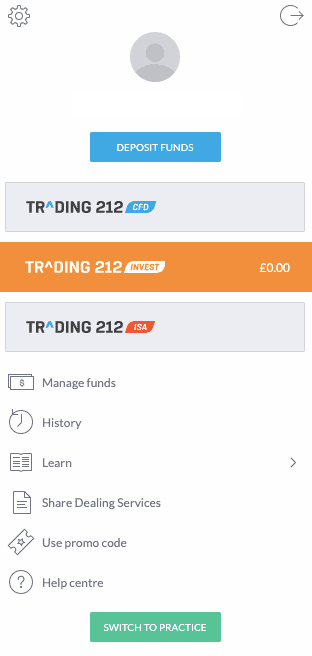 Trading 212 Fractional Shares
With fractional shares, you can invest with as little as £1 and own even the most expensive stocks. This could include the likes of Google, Tesla, Amazon, and Apple. Fractional investing helps you to build a diversified portfolio even with a small amount of money.
To check the minimum trading amount for a company, search for the instrument/company and select it.
Then on the right-hand side under "Properties" check out the "Min Traded Quantity".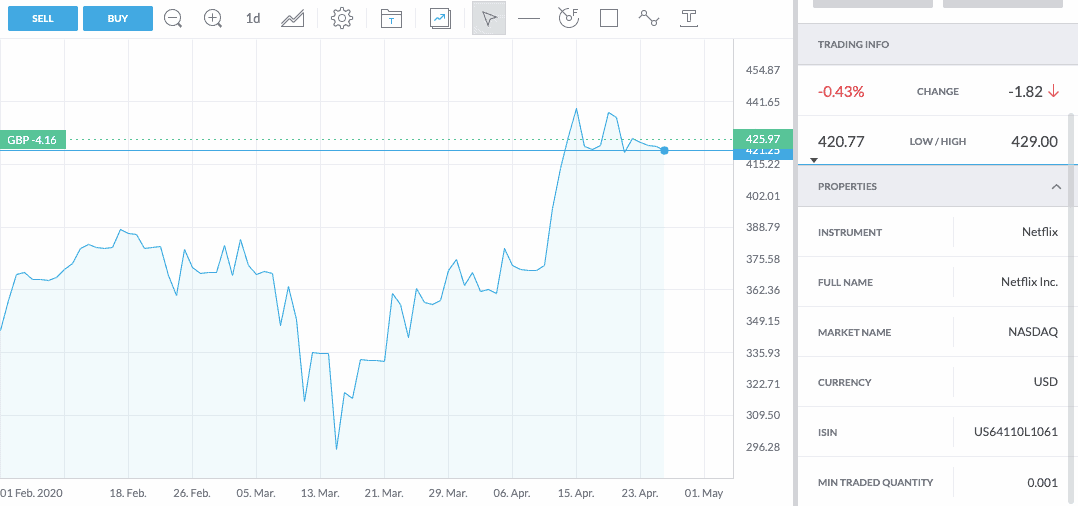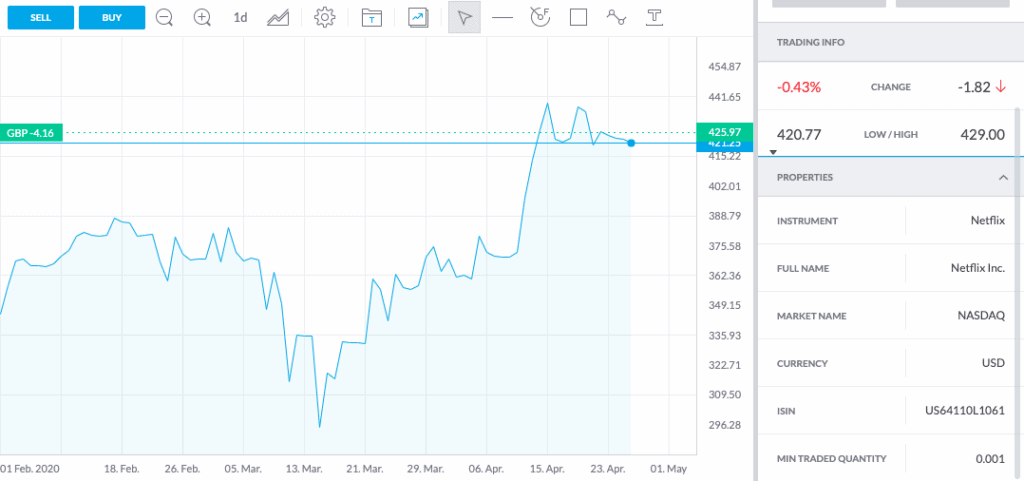 Trading 212 Free Shares Referral Code 2023
Trading 212 is currently running a promotion for new users. When signing with a Trading 212 referral link and depositing as little as 1 GBP, 1 USD, or 1 EUR you can get a free share up to the value of 100 GBP. All you will need to do is open an Investor ISA account and you will receive your allocated free share within 24 hours of making your deposit.
Although Trading 212 states you will receive a free share up to the value of £100, it's highly unlikely you will receive a stock this high. You're more likely to receive a share under £10, either National Grid or UnderArmor. I believe the reason is, that they don't want you to just sign-up and cash out your free stock. With the withdrawal limit at £10, you will be just under the threshold. Mind you, at the end of the day, it's a free stock so you can't really complain.

Competitor Brokers
You won't be short of options when it comes to trading platforms. Some of the most popular platforms are Hargreaves Lansdown (I personally use), AJ Bell & Barclays, etc. However, with a new generation of retail investors wanting something different Trading 212, Revolut and eToro are designed for the millennial investor in mind, with their clear, user-friendly platforms.
Trading 212 vs Hargreaves Lansdown
Compared to the likes of Hargreaves Lansdown, Trading 212 certainly comes out cheaper in terms of fees for trades. For example, with Hargreaves Lansdown, you incur admin fees and a charge of £11.95 per trade, which may not sound like a huge amount but if you are regularly trading these can certainly add up.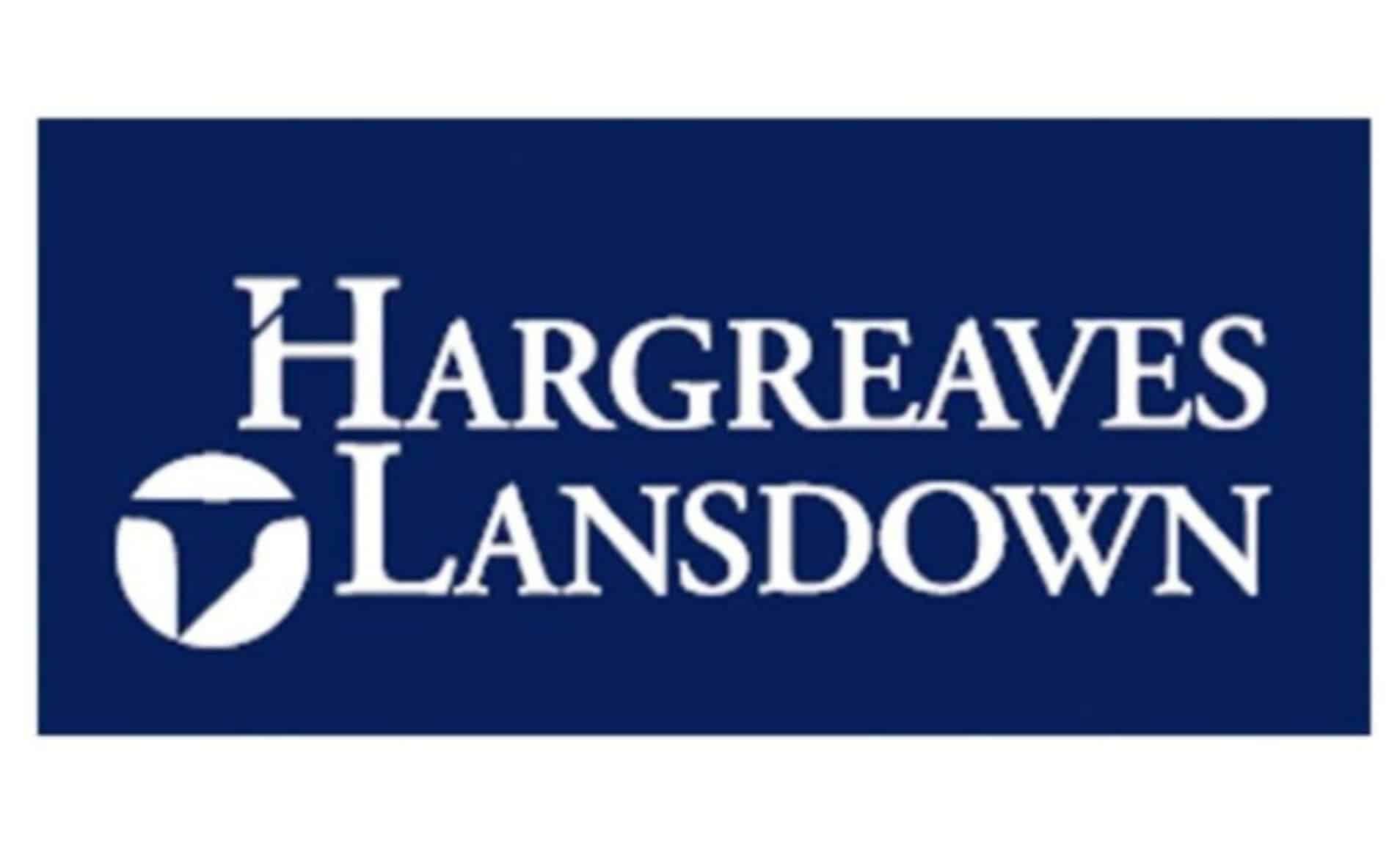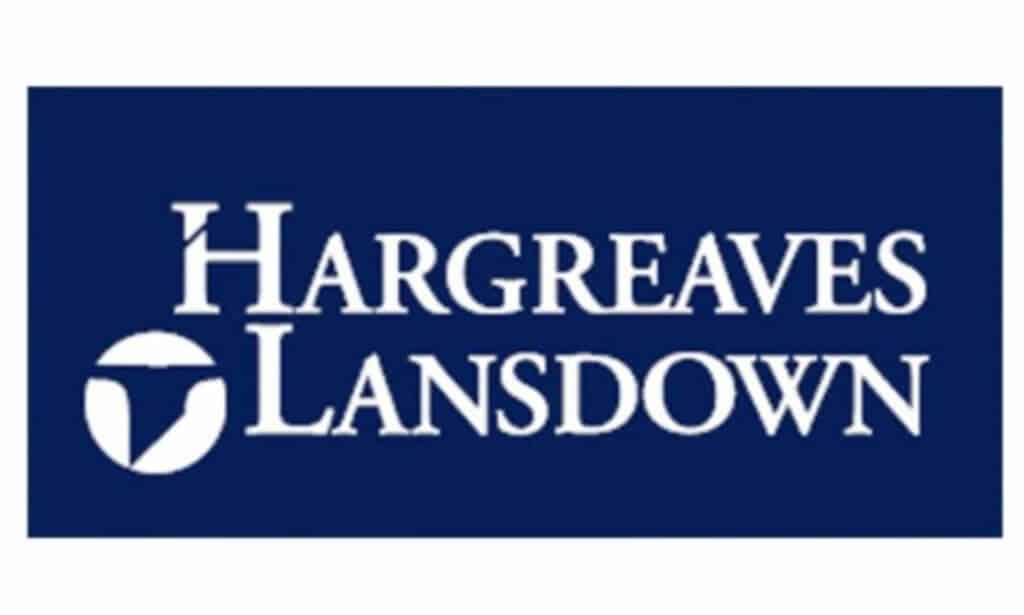 Trading 212 vs Freetrade
Both Trading 212 and Freetrade are great platforms for free trading and offer the opportunity to trade stocks without paying any fees. Although there are also more stocks and ETFs available on Trading 212 and more restrictions with Freetrade in terms of available markets, customer support, and no card payments are allowed. The Trading 212 platform also has the added feature of the practice or demo mode.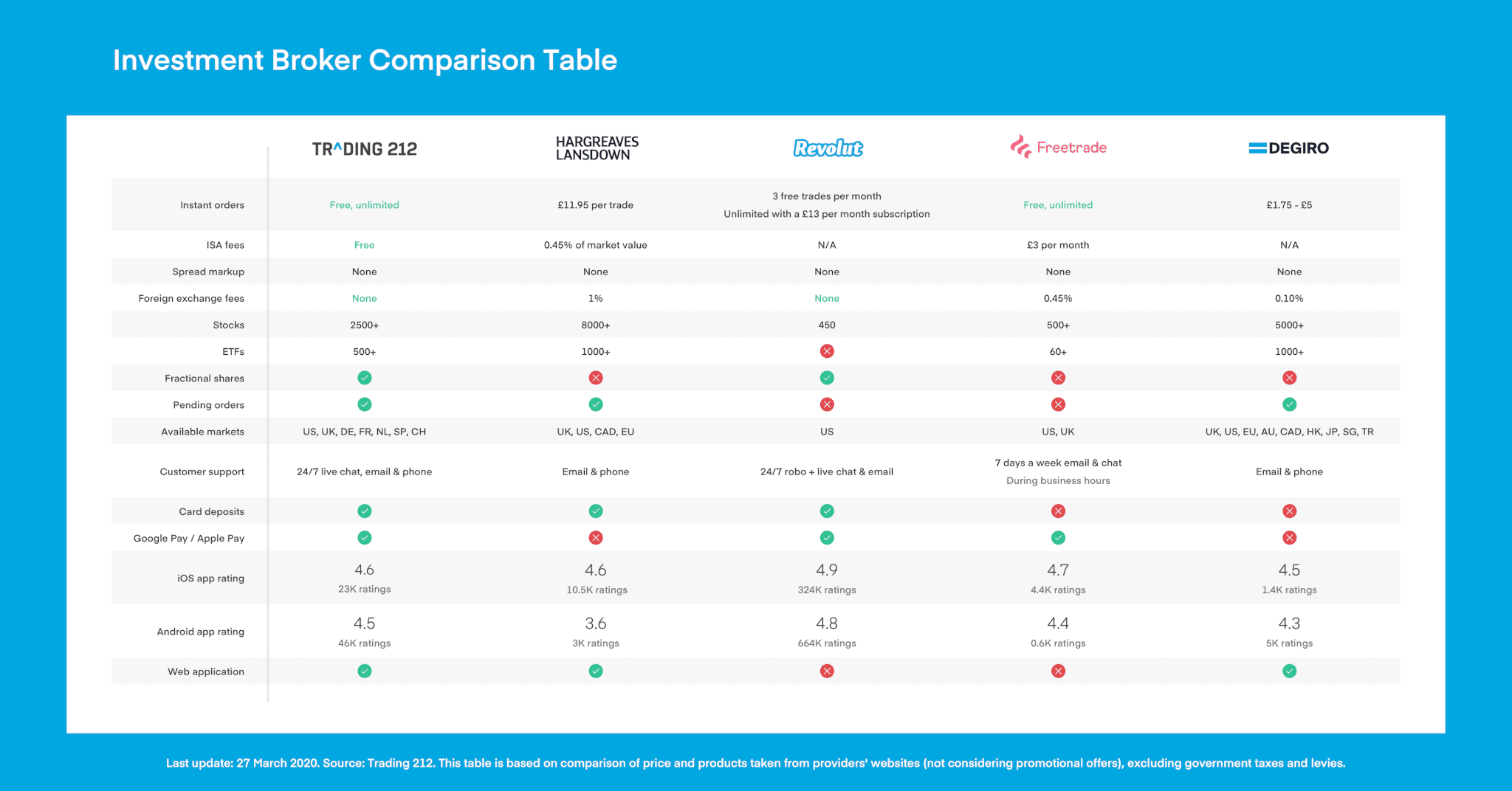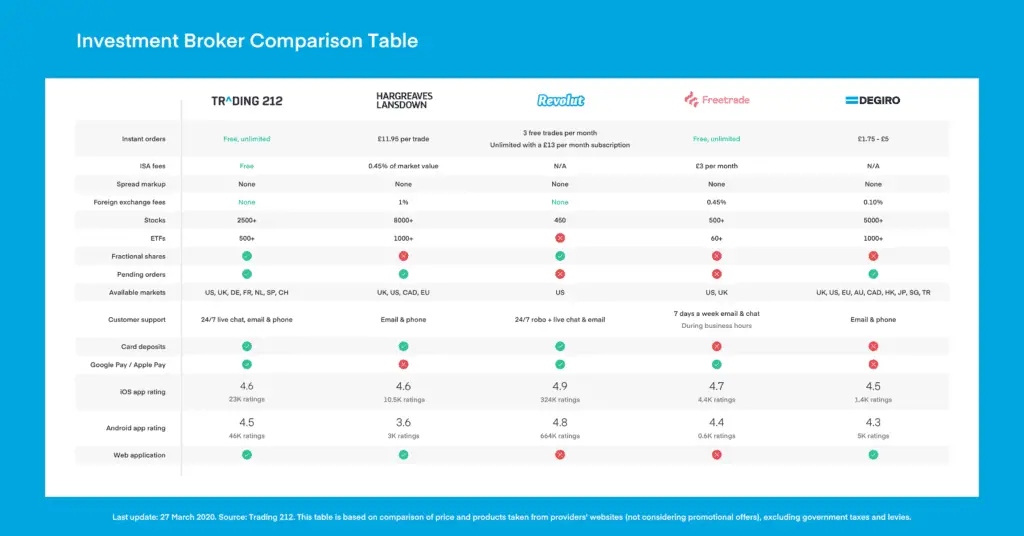 Trading 212 Mobile App
Trading 212 is available to access via their web platform. Plus, they also have a Trading 212 app, available on Google Play and the App Store. The mobile trading platform is really easy to use and has a nice look and feel. Although, one clear downside of the app is that it does not support 2-factor authentication, nor face/fingerprinting ID which would add an extra level of security.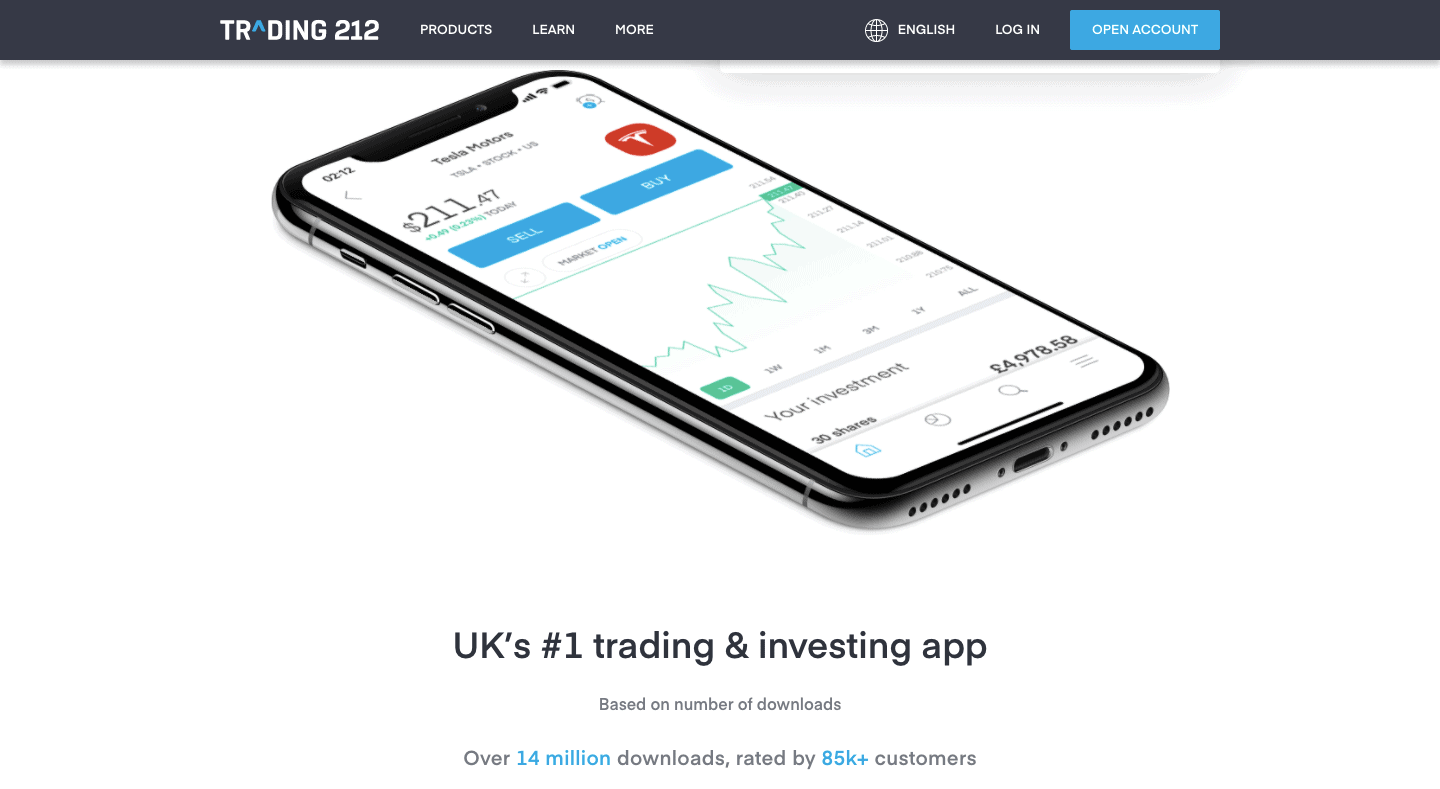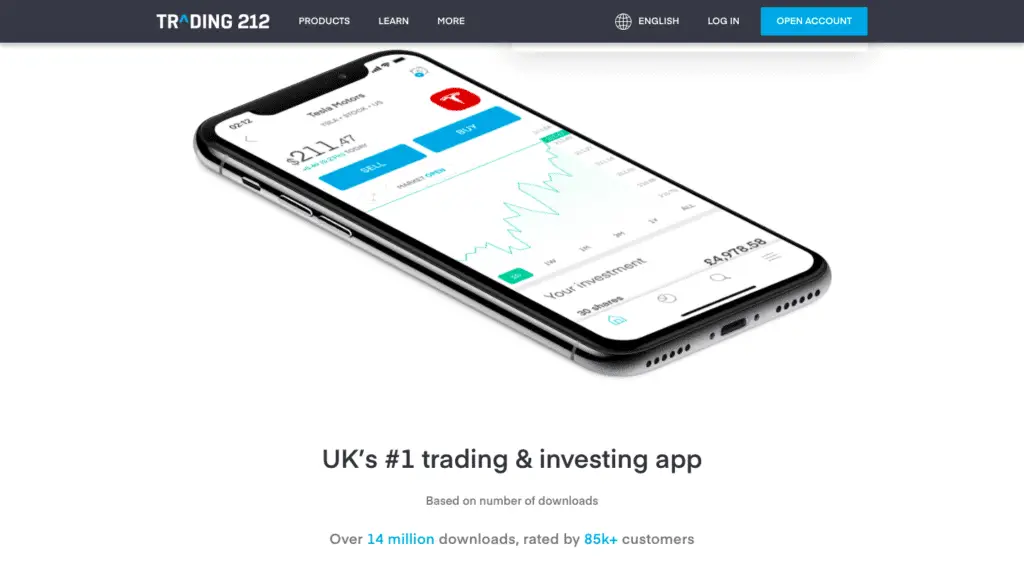 Related Posts
Here are some of our articles you may also find helpful;