If you're having an issue logging into Crypto.com, making a deposit or need help with withdrawing your money from Crypto.com. No matter your issues, contacting the crypto.com support team is only a few steps away. 
Crypto.com is a trusted cryptocurrency exchange serving over 10 million customers worldwide. Contact Crypto.com for all your questions, queries, and troubleshooting issues. You can buy, sell and trade crypto assets using a digital wallet while enjoying unparalleled security on the crypto.com platform. 
So, how do you contact the Crypto.com support team? This guide explains how to reach Crypto.com customer support to help answer your questions and issues. 
How to Contact Crypto.com Support
As an active user of the Crypto.com suite of products, you may encounter some difficulties along the way. However, Crypto.com has made it easier for users to get solutions to their issues by setting up a Help Center with many resources to help you navigate every process.
It also has different categories of problem-solving content to meet your needs, whether you need help with your crypto account, metal visa card account, exchange, payment services, tax, NFTs, etc. 
However, if you don't find what you are looking for, you can contact crypto.com when using the in-app chat. You can also contact Crypto.com via email and on Twitter. 
3 Ways to contact Crypto.com for help; 
Live chat on the App or website
Send Crypto.com a message on Twitter
Send Crypto.com an email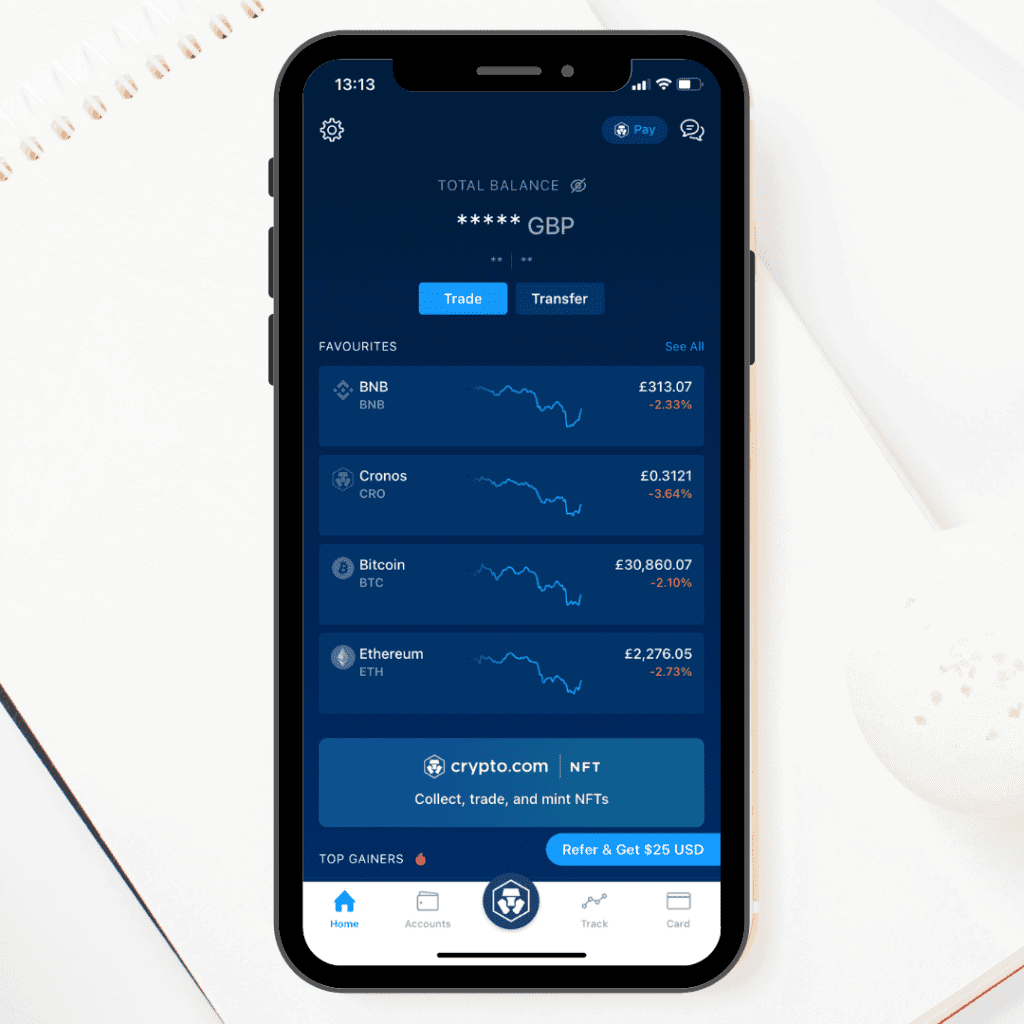 Contact Crypto.com via Live Chat on the App or Website 
Crypto.com has a live chat feature every user can use on their website or app. 
Follow these steps to start a live chat on the Crypto.com app:
Open the Crypto.com app and log in to your account. 
Find the live chat icon on the top navigation bar of the app.
Tap on the live chat icon to start a live chat. The dashboard will open when you do this, and you will see any previous conversations. 
Start a conversation by tapping the "send us a message" icon. 
Choose your language. For example, if you speak English, select "English." 
Choose the category of the issue you want to troubleshoot. For example, if you have a security issue, select "Security."
Afterwards, you'd be asked to specify a category. So, select the category that fits your situation. 
You will receive detailed information on how to resolve your issue. Then, you will be given options to reply with a "that helped! Thank you," "Talk to someone" if you are unable to fix the issue, or "Go back" to the previous page. 
If you want to talk to someone, you'd be asked to give a detailed explanation of the issue. So, provide necessary details and screenshots displaying the problem where necessary.
Afterwards, you'll receive a "thank you! a member of our team will get back to you."
Wait for a member to respond to your message. Usually, they respond within 24 hours, so check your email frequently to ensure you don't miss it. 
Send a Message to Crypto.com on Twitter
One of the fastest ways to contact Crypto.com is to send them a message on Twitter. You can reach out to them via Twitter in a few different ways.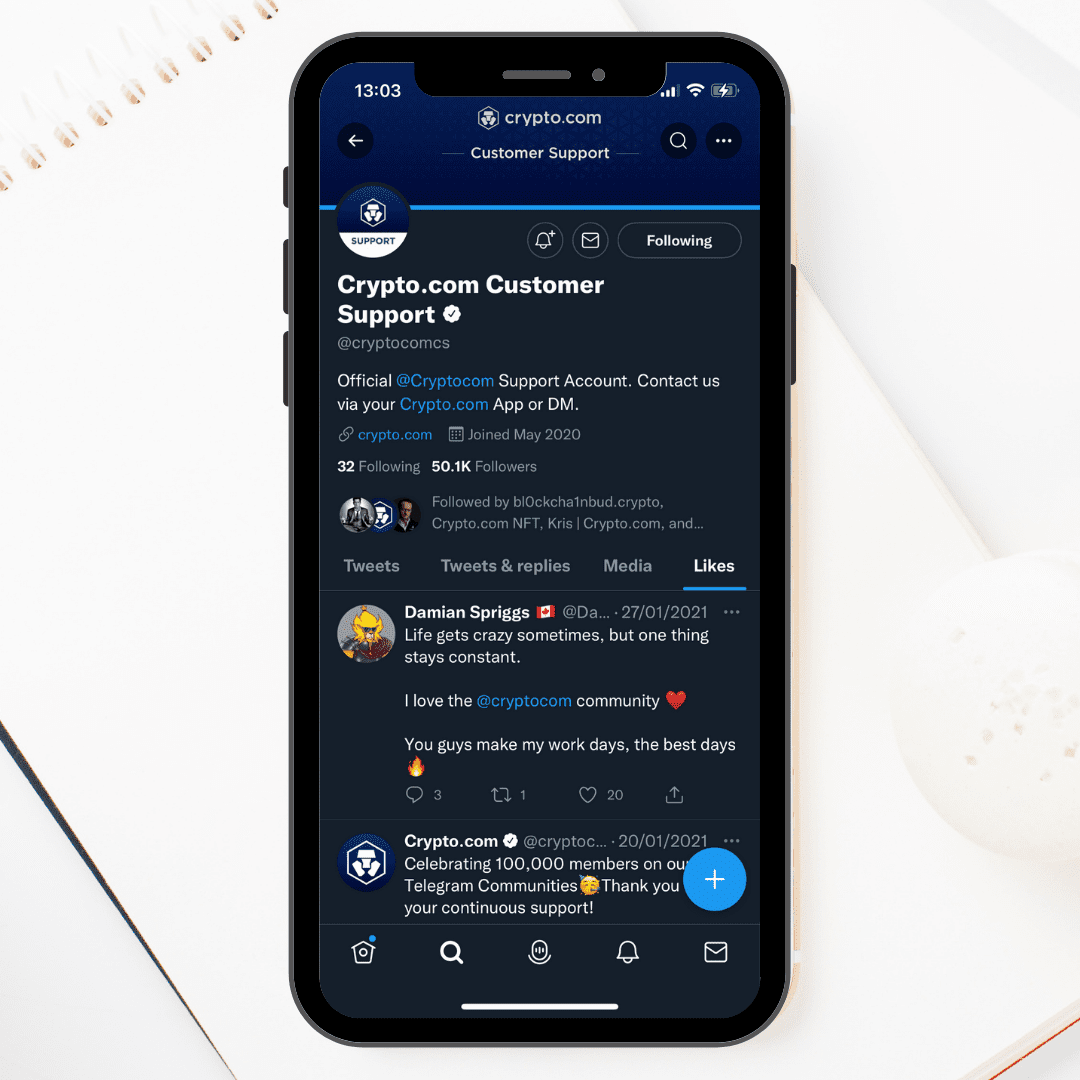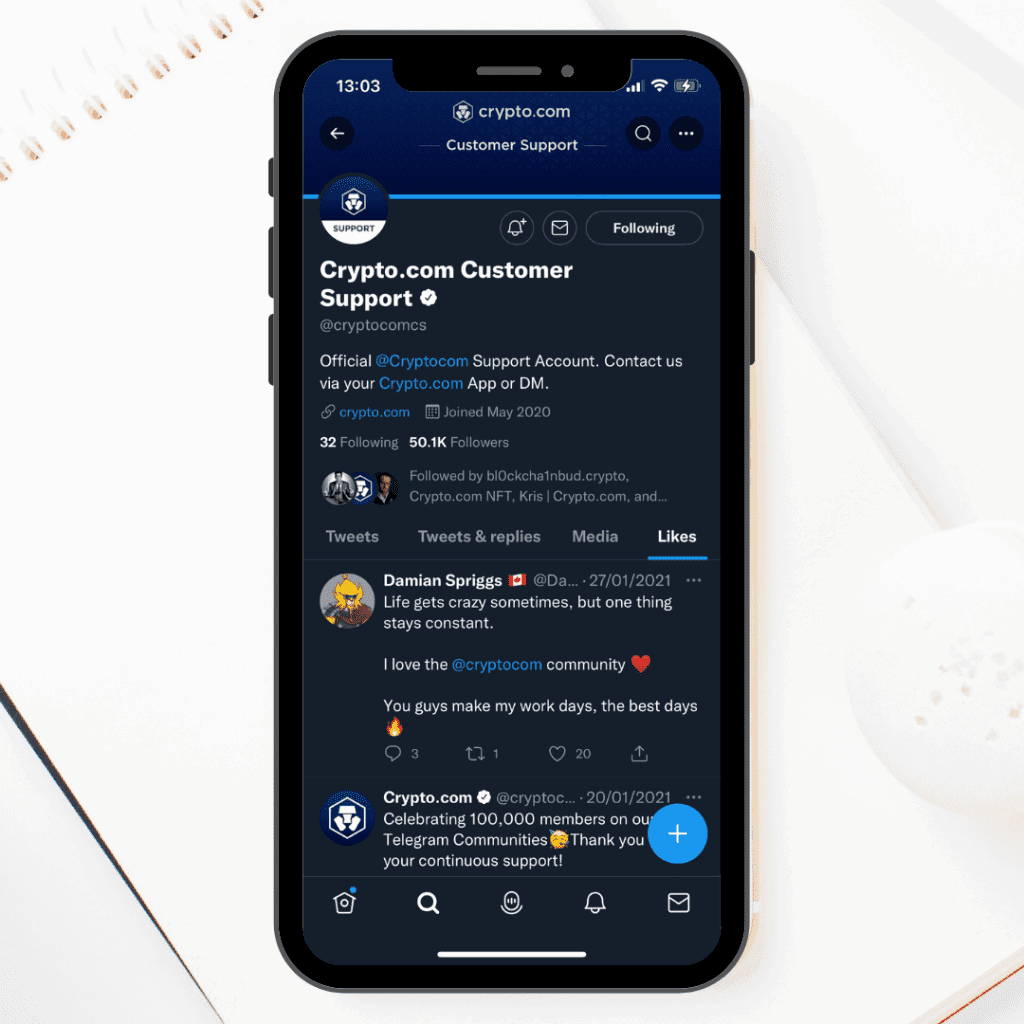 Send Them a Direct Message  
To do this, search for their customer support page on Twitter (@cryptocomcs), tap the message icon and send a message including your referral code so they can track your account effectively. 
To confirm your referral code, open the crypto.com app and tap on Refer and Get $25. 
Tag Crypto.com To Your Tweet 
If you tweet and tag @cryptocomcs in your tweet, Crypto.com will comment and ask you to send them a direct message. 
Sending a private message will allow Crypto.com Support to look into your issue and respond to you directly when (or after) troubleshooting your problem.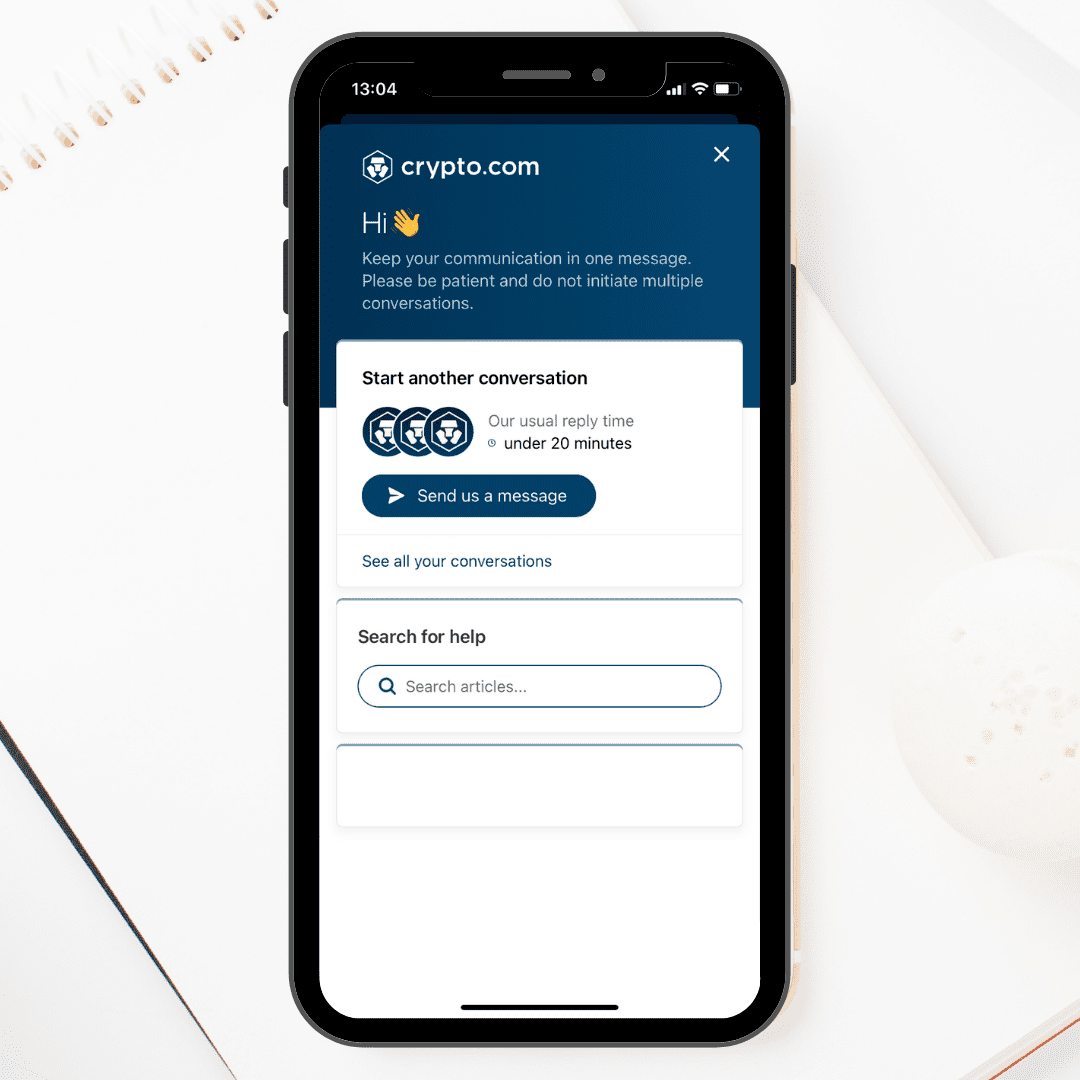 Send an Email to Crypto.com 
You can email Crypto.com to log in with a complaint, ask questions or get help using the Crypto.com app. The official email address is contact@crypto.com. 
Follow these steps to send an email: 
Log in to your Gmail, Yahoo mail, Hotmail, etc. 
Compose an email asking a question or explaining your challenges on the crypto.com app. Here's an example: "Hello, Crypto.com. I'm in Canada and unable to log into my account. Kindly help me out." 
Include screenshots, videos, and other information explaining your situation. 
Send the email and wait for a response.
Avoid sending any further emails unless you have another question to ask or a problem to troubleshoot. 
What is Crypto.com?
Crypto.com is a one-stop-shop platform for crypto-based in Hong Kong. Since it launched in 2016, they have become one of the fastest-growing companies in the crypto space and have over 10 million users worldwide.
They continue to innovate and add more features to their platforms, which include their Crypto.com App, Exchange, a Visa debit card, ways to Earn and more recently, NFTs. Making it an all-encompassing solution for crypto enthusiasts.
FAQ
Here's a list of the most frequently asked question about how to contact crypto.com.
Can you Call Crypto.com?
Unfortunately, you cannot call Crypto.com as they lack customer care hotlines. However, you can contact them via email, Twitter, or live chat.
How Long Does It Take To Hear Back From Crypto.com Customer Support? 
The Crypto.com customer support team responds within 24 hours after logging in a complaint. Avoid sending multiple messages on the same issue within this period, as you may not get a response when you do this. 
How Do I Cancel My Crypto.com Card Now?
1. Call the toll-free number on the back of your card or 1-888-824-8817.
2. Ensure you follow up within ten business days with the written notification to revoke permission for any person you previously authorized to use your card.
3. Reach out to Crypto.com on any platform described in this post for further assistance.
Conclusion 
There are a few different ways to contact crypto.com when you have an issue with your card or account. For example, you can start a live chat on the app, send an email, tag crypto.com in a tweet, or send a direct message to their official Twitter account. 
This article explains how to reach out to crypto.com using any of these mediums. So, if you have any complaints or issues you want to resolve while using the platform, contact crypto.com.
Related Post