Have a question, issue, or found a bug on OpenSea? In this guide, we´ll explain how to contact OpenSea support via several different methods.
NFTs grew in popularity in 2021 and the largest peer-to-peer marketplace to buy, sell and mint Non-Fungible tokens is OpenSea. But what happens if you have a question, issue, or found a bug?
Fortunately, you can contact OpenSea support via several different methods and in this guide, we´ll explain how to contact OpenSea support.

How to Contact OpenSea Support?
If you're looking to contact OpenSea, there are a few methods you can use to contact their support team. These are;
OpenSea Help Centre
Twitter
Discord
Email
Reddit
The best method of contact (in our opinion) is the OpenSea help centre. This is where users can submit a request without having to leave the platform. Alternatively, you can also email OpenSea using their support email address which is; contact@opensea.io. You might have to be patient, due to the popularity of the platform, It can take time to receive a response.
If your ticket hasn't been resolved within a "reasonable" timeframe, you can also contact them via Twitter. Although OpenSea has disabled direct messaging on Twitter, users can tag their official Twitter support account @opensea_support.
Another option is the OpenSea Discord server, where you can ask the community a question, or report a bug.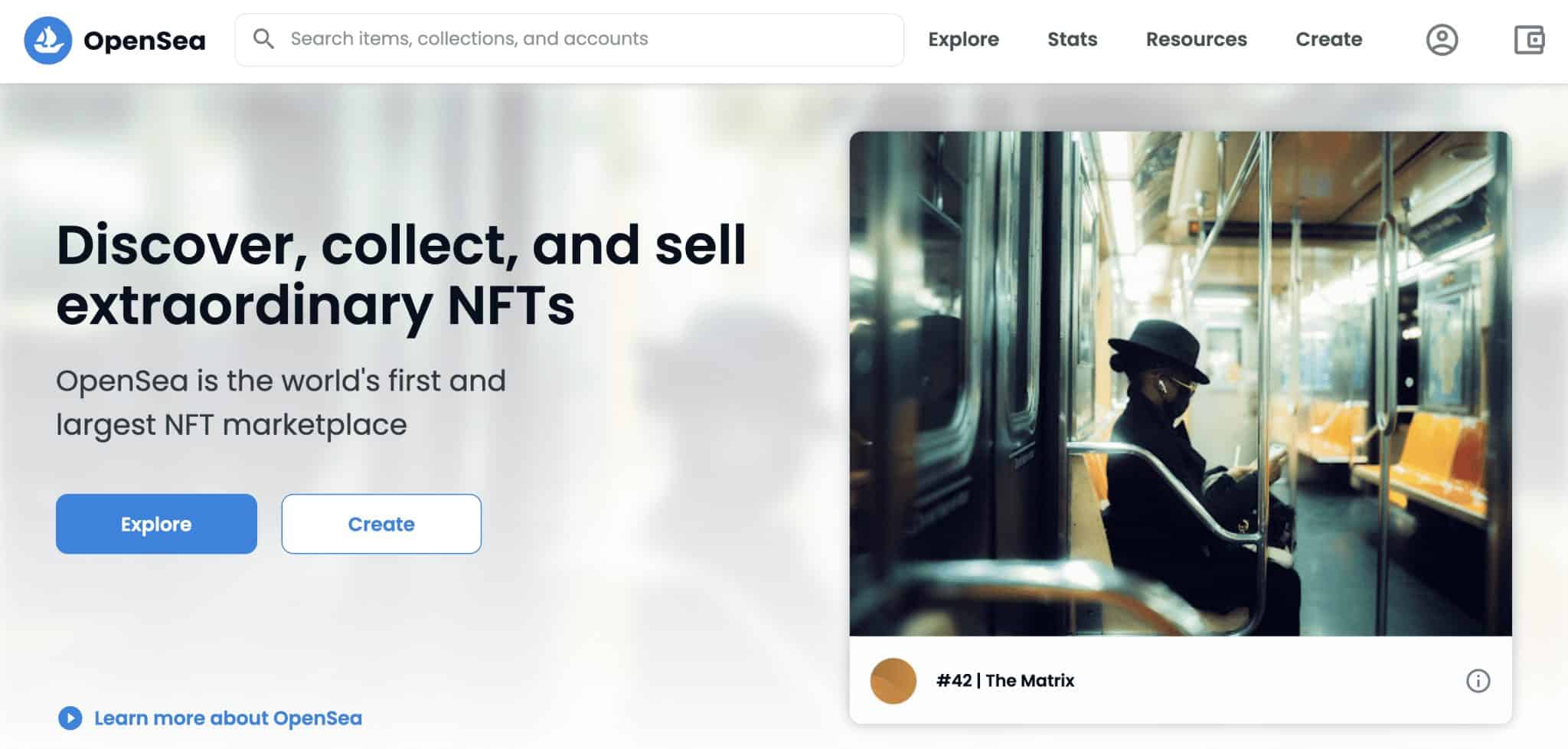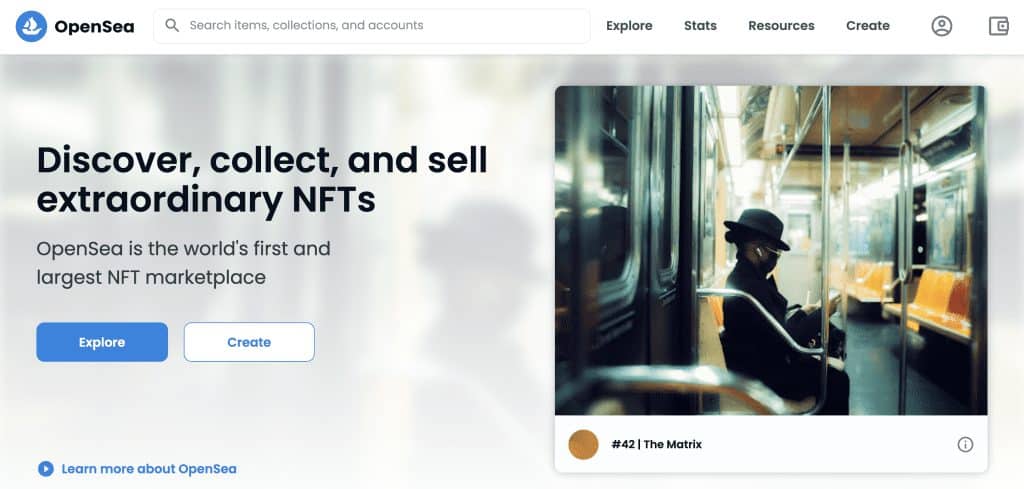 What is OpenSea's Email Address?
If you want to contact OpenSea for help, you can email their support team which is contact@opensea.io. When contacting OpenSea support via email they will respond when they can, there is no response time indicated.
Please make sure that you always check that emails from OpenSea are genuine and from their authorised accounts. OpenSea won't email you unless you´ve submitted a request.
Does OpenSea Have a Contact Number?
Unfortunately, there is no phone number and you are unable to call OpenSea support. The best way to get support for OpenSea is by submitting a request via their Help Centre.
How to Submit a Request with OpenSea Help Centre?
The below steps will explain how you can submit a request via the OpenSea Help Centre.
Step 1: Submit a Request
Head across to the OpenSea help centre and choose "Submit a Request". Alternatively, you can use this link to submit a request directly; https://support.opensea.io/hc/en-us/requests/new.
Step 2: Choose a Category
From the "Submit a Request" page, you will need to choose your category. If your support request is with regards to your OpenSea account, you can choose "Account". The list of categories you can choose from are;
Account
Wallet and Transaction Errors
Buying NFTs
Selling NFTs
Developer Helps
Verification Request
Partnership Enquiry
Trust & Safety
Intectual Property Right Violation / TakeDown Request
My Item is "Reported for Suspicious Activity"
Step 3: Complete the form
You can then enter all the details of your support request including the Email Address, Subject, Wallet Address and Description. If you wish to add any supporting documents or screenshots, you can add these to "Attachments (Optional)".
Step 4: Submit your Request
Once you have completed the form, you can then submit the request. Once submitted, you´ll then need to wait for a response from OpenSea. This can take a few days and replies will come to the email address you have provided on your form.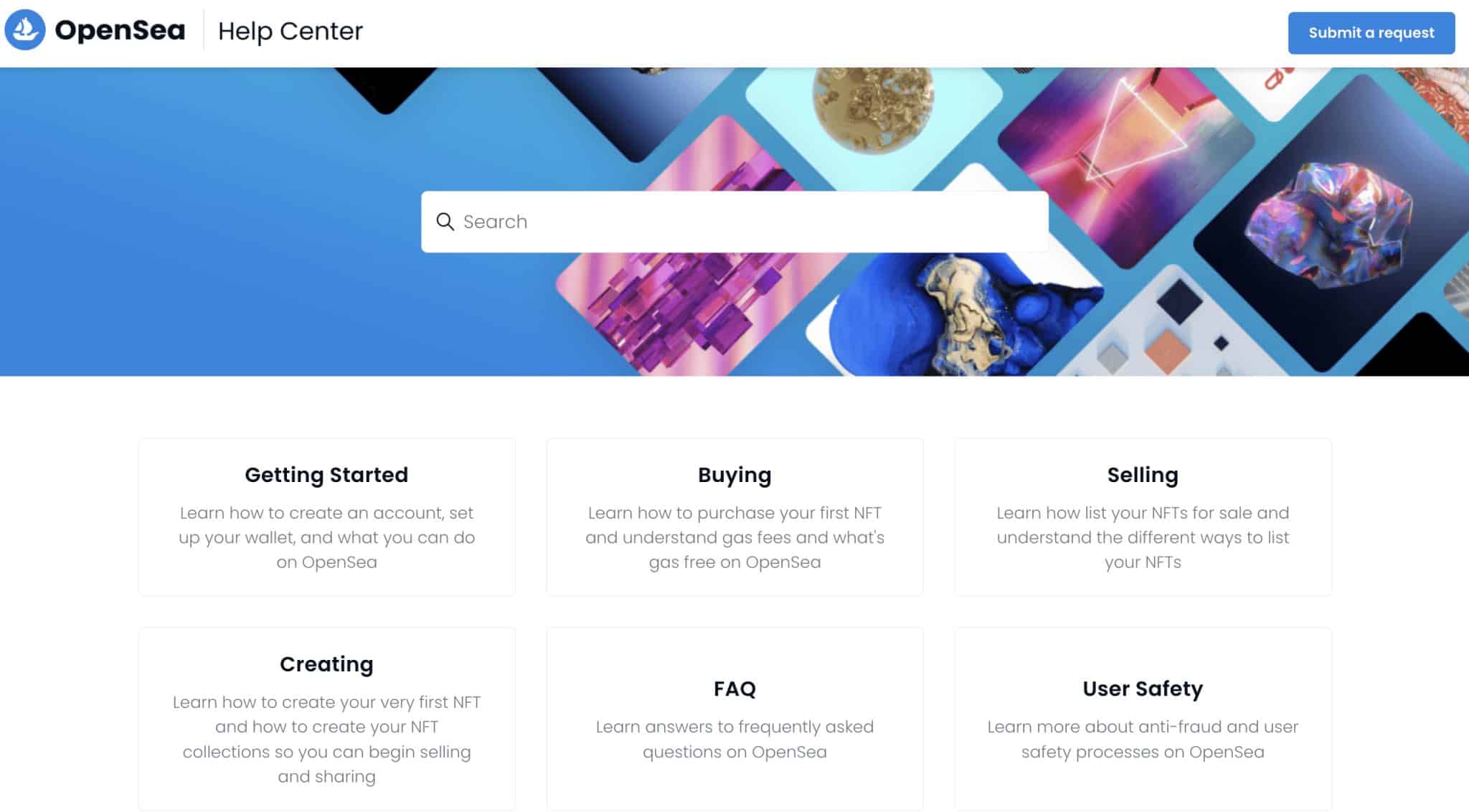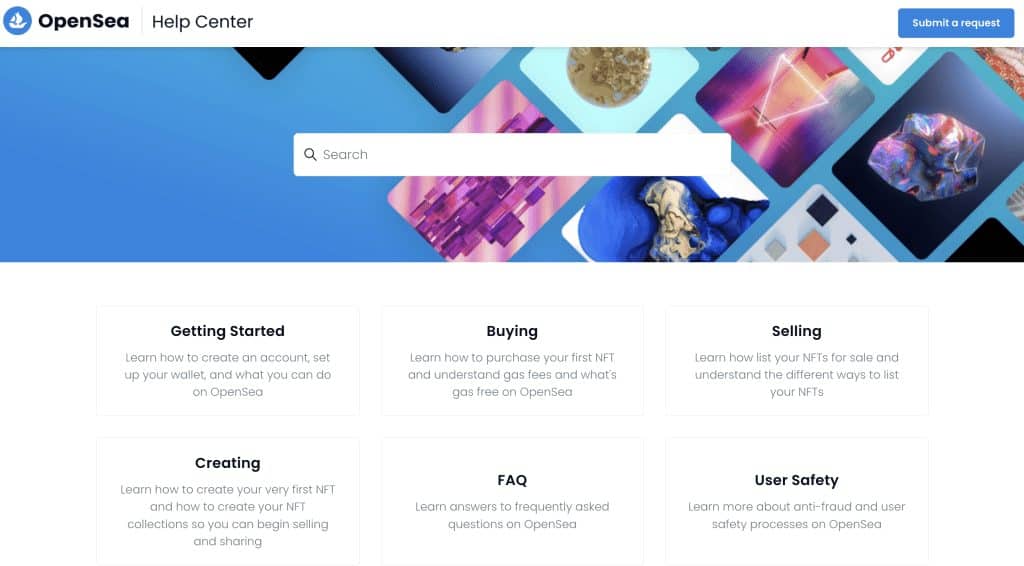 How to Contact OpenSea Twitter?
If you feel that OpenSea hasn't responded in a reasonable timeframe, you can contact them via Twitter. OpenSea has two official Twitter accounts, @opensea and @opensea_support.
Unfortunately, OpenSea has disabled direct messages for both of their accounts, therefore you will have to tag them on Twitter rather than messaging them directly.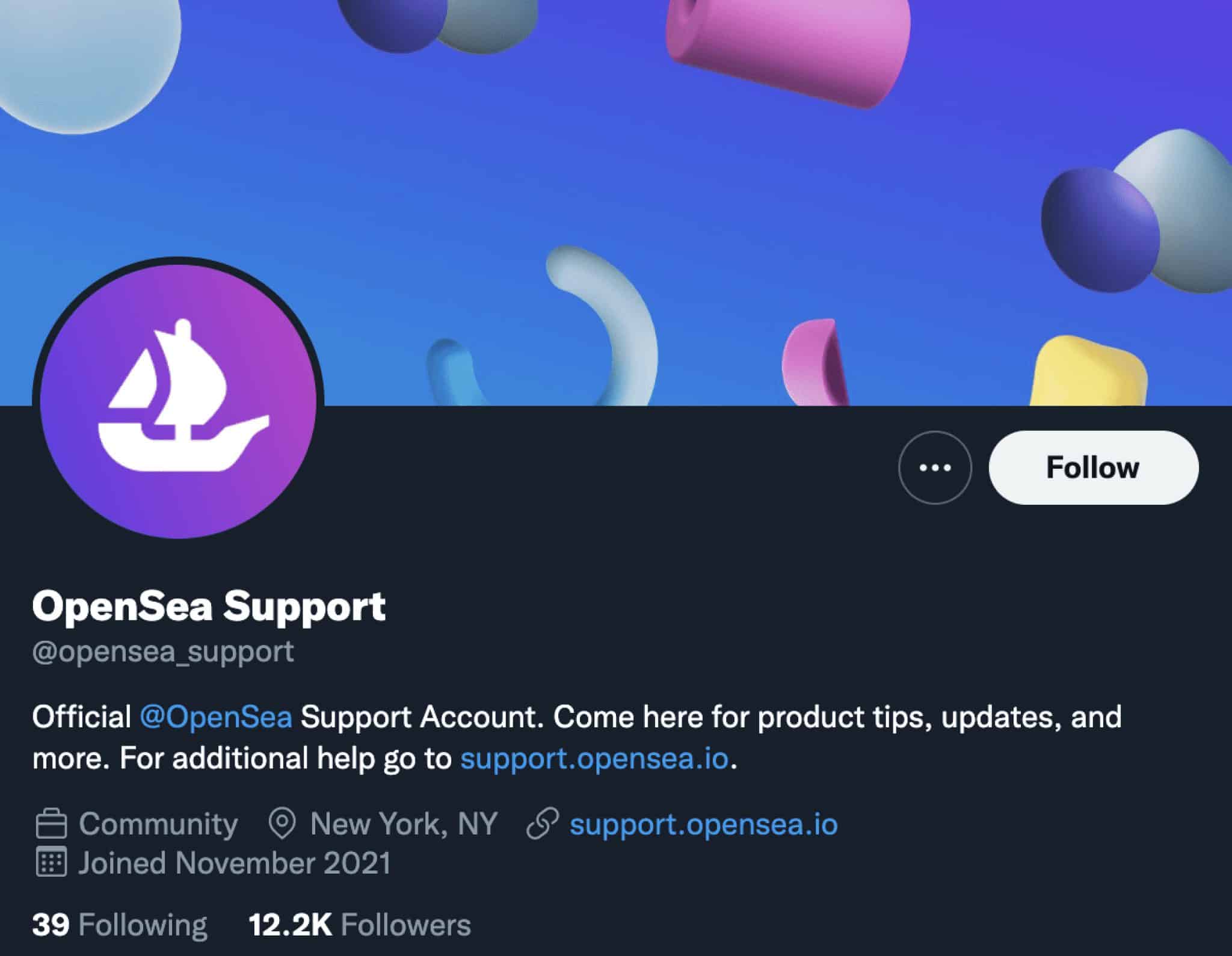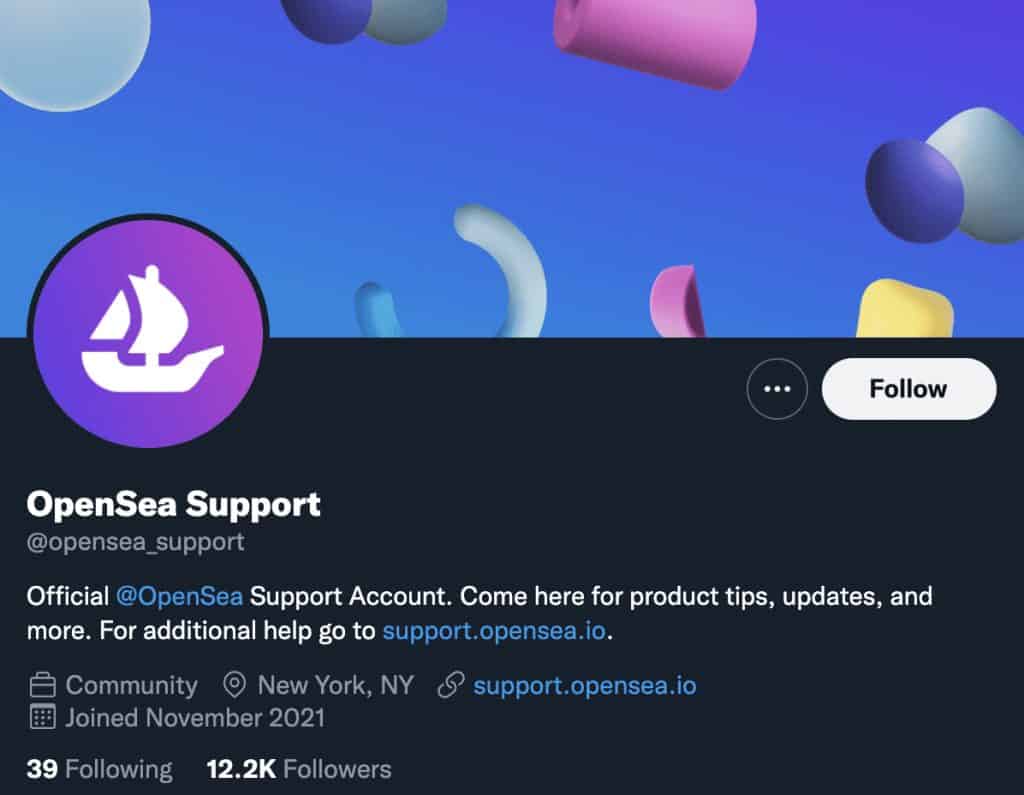 To get a response from OpenSea via Twitter you will need to tag the @opensea_support and not @opensea account. Simply post a tweet describing your issue and (if you have one) include your ticket ID. Hopefully, your message will be noticed and your issue will be escalated.
Please do not share your personal information and be cautious of fake accounts pretending to represent OpenSea. Do Not provide anyone with your private key, you will lose your assets.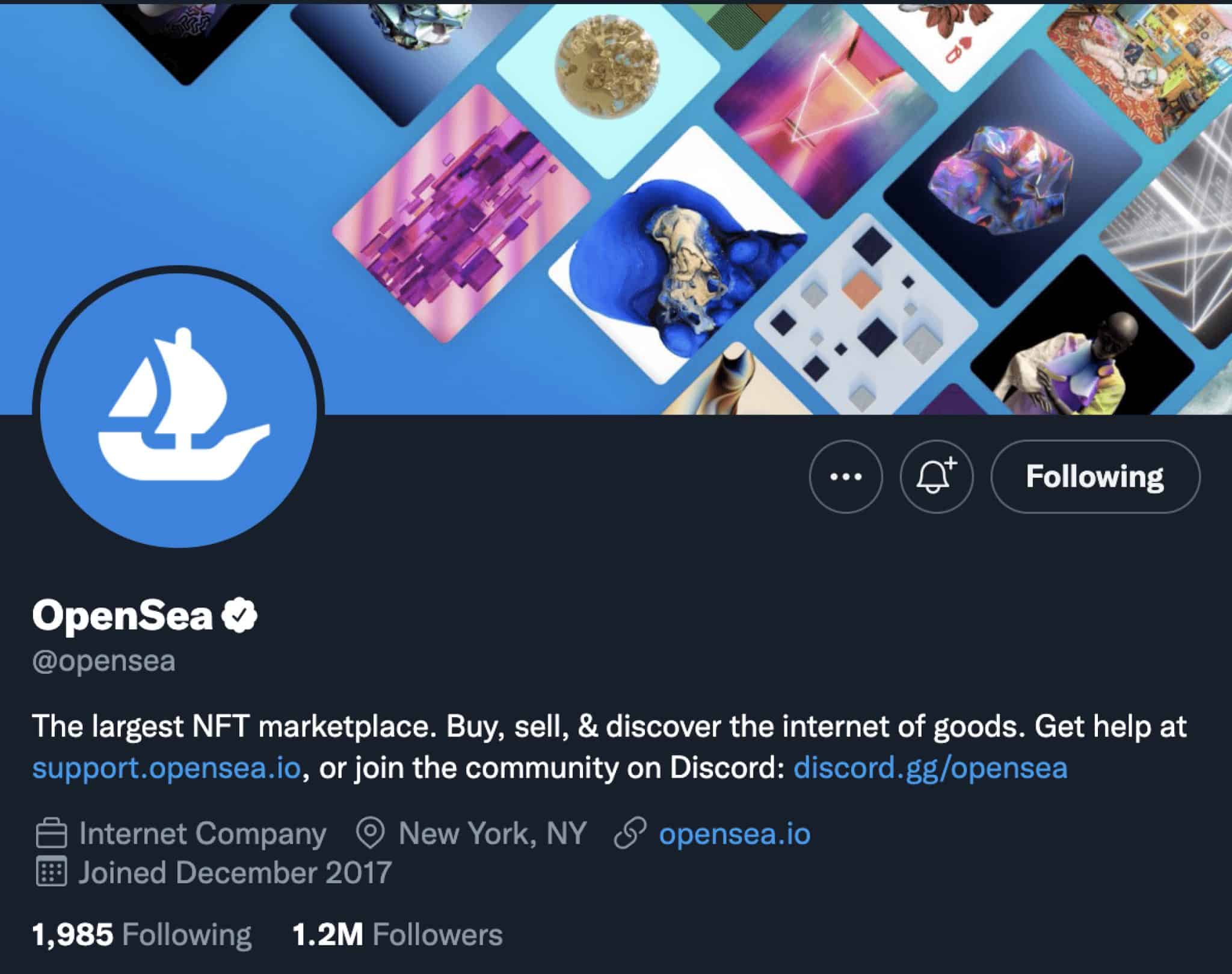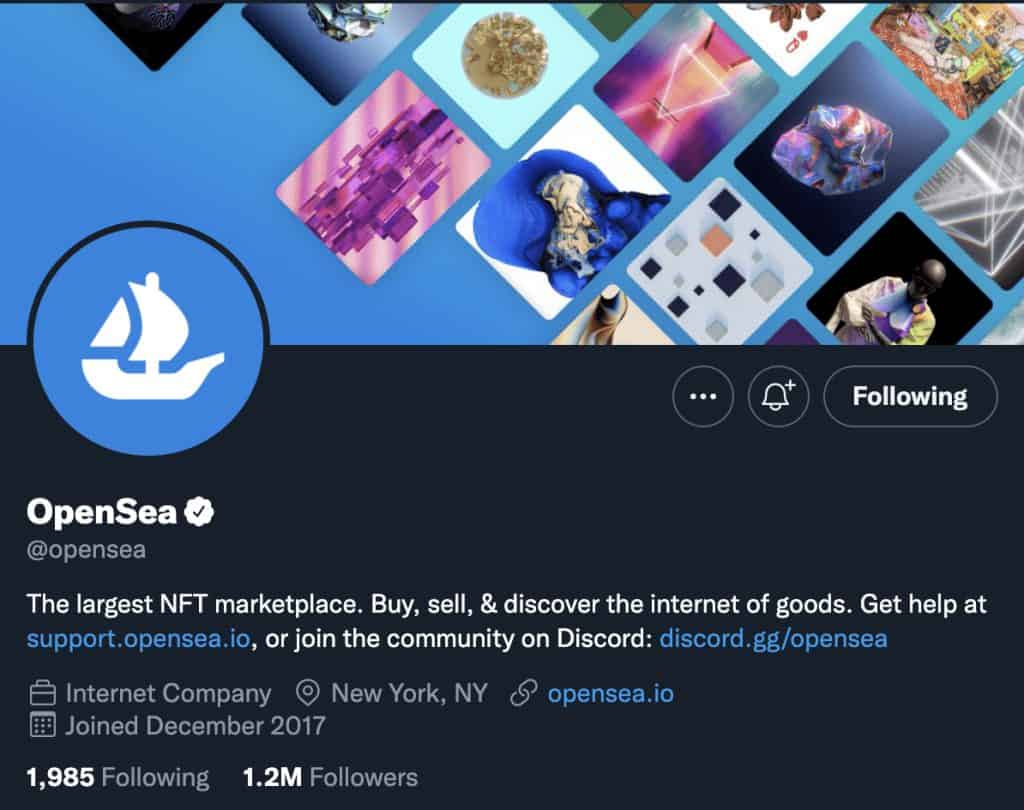 Join the OpenSea Discord Server
Another way to contact OpenSea is via their Discord community. If one of the team members don't get back to you straight away, I'm sure one of the 180,000+ community members should be able to give you some guidance. Just make sure you don't share any personal information.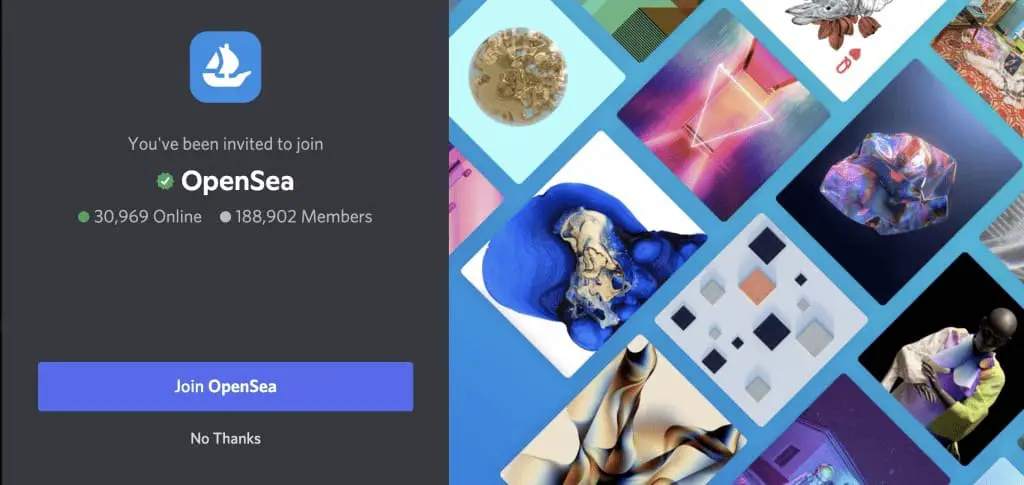 How to Request Support with OpenSea Discord?
Step 1: Join the OpenSea Discord Server
Join the OpenSea Discord server using their official link and agree to the server rules. https://discord.com/invite/opensea
Step 2: Navigate to the Required Channel
If you would like to ask the community for help, navigate to the "Community-Help" channel and enter your query.
Alternatively, if you have experienced a bug, navigate and report it to the "Bugs" channel.
OpenSea Community Channels
If you'd like to stay up to date with the official OpenSea community, you can check out their social channels below;
OpenSea Reddit
OpenSea Instagram
OpenSeaTV YouTube Channel
OpenSea Newsletter
Conclusion
If you need help with the OpenSea marketplace, the best method of support is to use their help centre. The help centre includes lots of helpful resources and should answer your question. If your issue is not covered by one of their FAQs, you can submit a support request detailing your issue.
Due to the growth of NFTs and the influx of customers to the platform, just be aware that there may be delays in response times from OpenSea.
Related Posts