Looking to deposit your NFTs into Binance? This guide will explain how to deposit NFTs to Binance NFT Market. This way, you can leverage the wide, global Binance community and the high liquidity Binance has to offer.
So, let's dive into this Binance guide to help you navigate the Binance NFT Marketplace. 
Money Saving Tip 💡: You can sign up via our link here and receive a 20% kickback commission using our code GPZ64I32. Once entered, you will see a grey box confirming a commission kickback rate of 20%.
How to Deposit NFTs to Binance
If you're unsure how to deposit NFTs into Binance, don't worry. By following this simple, step-by-step guide you will be depositing your NFTs in the Binance Marketplace in no time.
Total Time: 5 minutes
Login to Binance NFT
Navigate to www.binance.com/en/nft and log in to your account.

Navigate to Collected NFTs and Deposit
Click on your profile icon in the top right of the screen. From the left of the screen, choose "Collected NFTs", then select the yellow "Deposit" icon.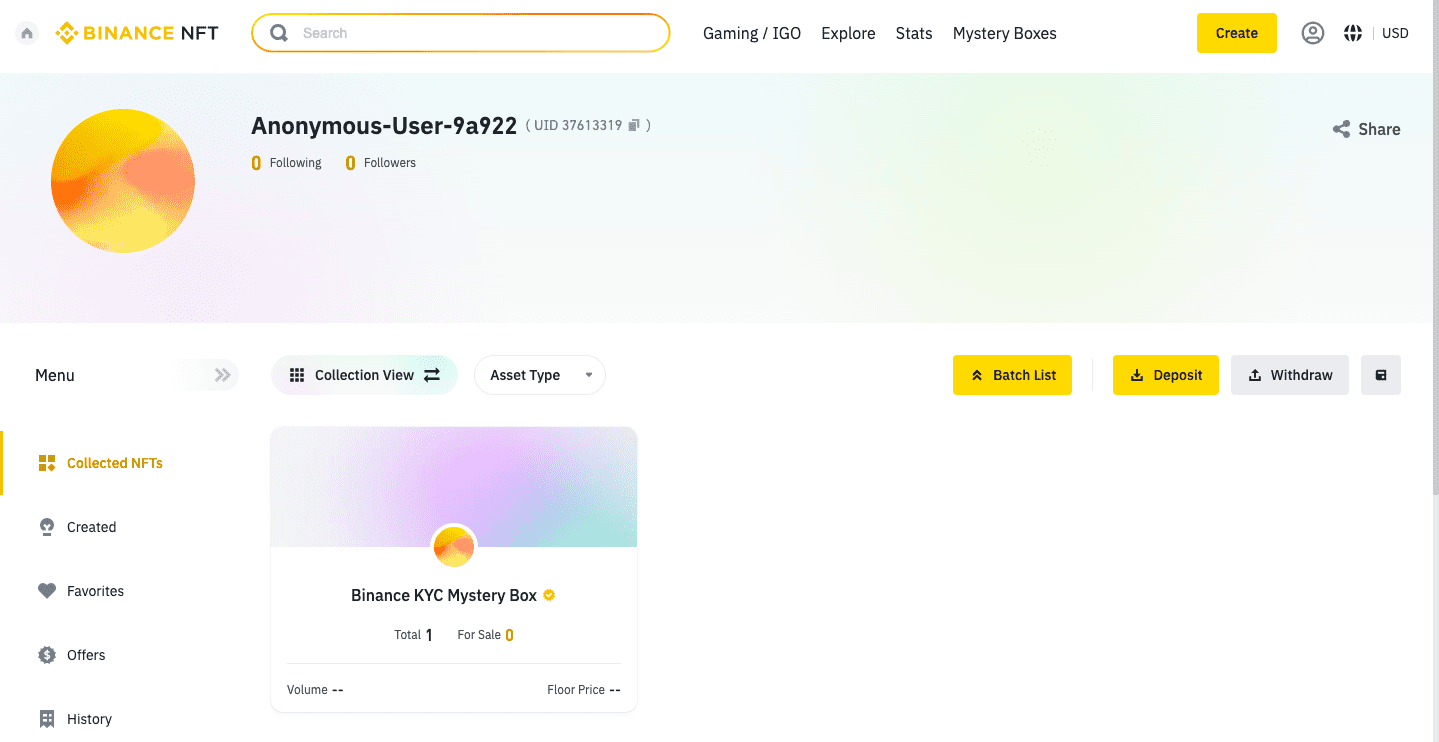 Choose the Network
Choose the network for your wallet. Currently, the supported networks are BNB Chain and Ethereum.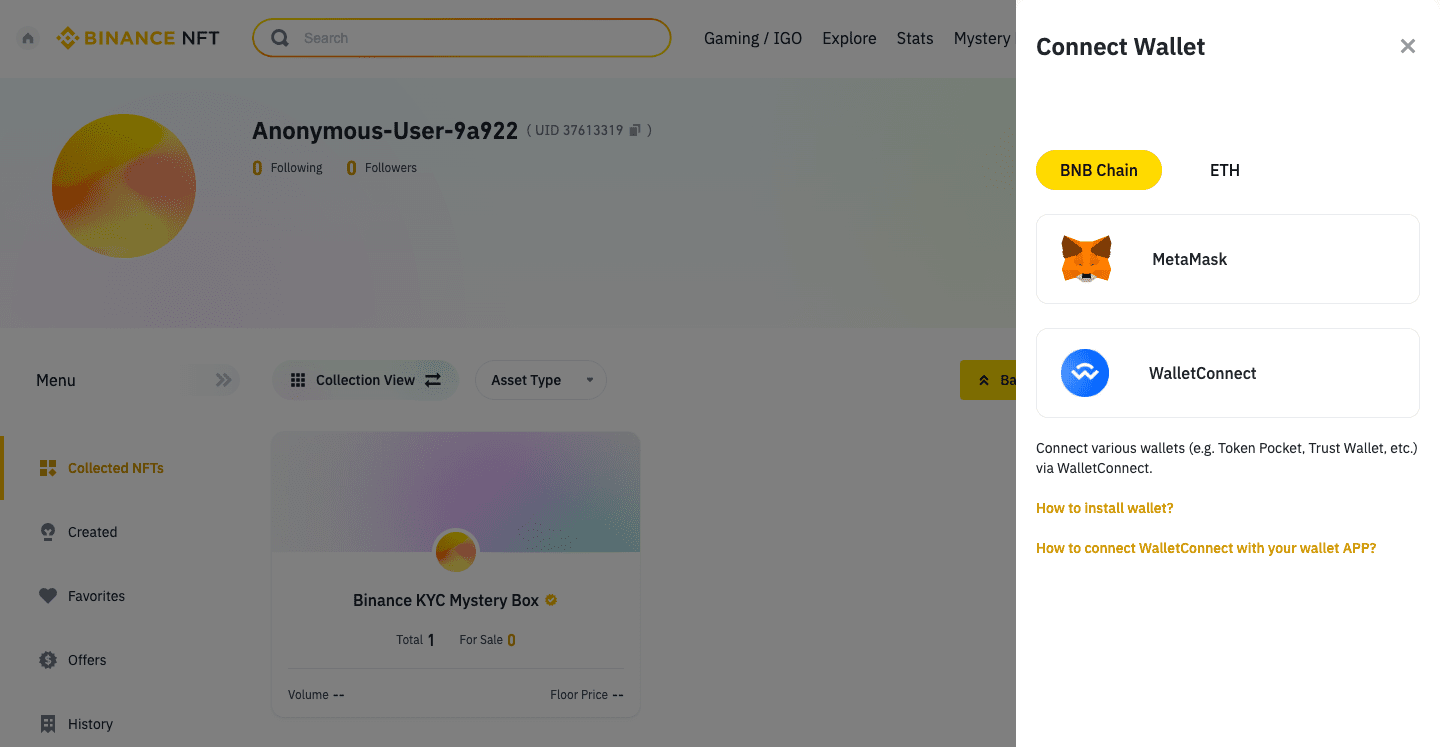 Choose the Wallet to Connect
Choose the wallet you want to connect to Binance Marketplace. Binance currently supports MetaMask and WalletConnect.

Select the NFT and Deposit Now
Select the NFT(s) in the connected wallet that you want to deposit by checking the box and then choose "Deposit Now".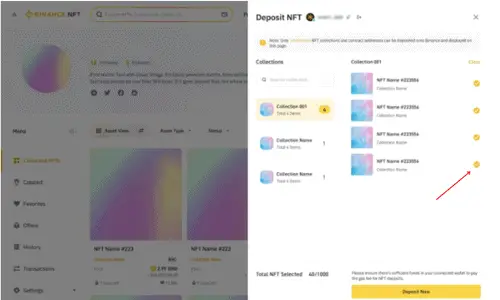 Approve the NFT collection
You then need to approve the NFT collection for the NFTs you want to deposit. This needs to be done one by one. When the NFT collection has been approved, you will see a tick.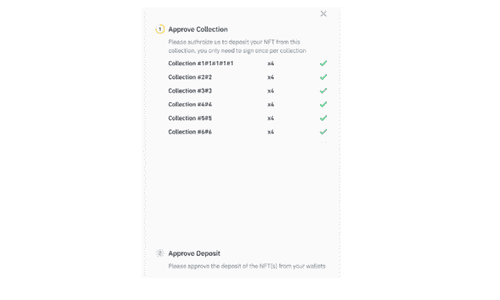 Approve the Transaction
Approve the deposit transaction in your associated wallet and pay the associated gas fee.
Deposit in Process
Next, you will be presented with a "Deposit in Process" screen. Once the deposit has been completed, you'll be notified.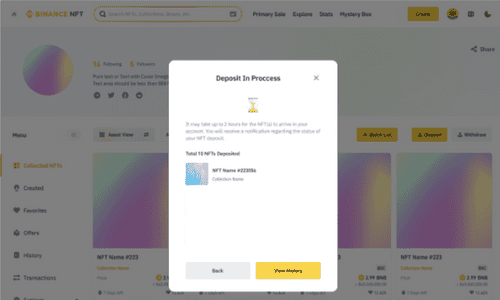 Congratulations! You've Deposited your NFT(s)
Congratulations you have now deposited your NFTs. These can be viewed from your "History". Alternatively, you can list them on the Binance NFT Marketplace.

Who is Binance? 
Binance is the largest crypto trading platform in the world and was founded in July 2017 by Changpeng Zhao in China. They were calculated to have 2.5 million users in August 2022 making a whopping $20 Billion in revenue thus far. They have since set aside $500 million to invest in Web 3 and blockchain products which is what we are going to be expanding on in this article with their NFT marketplace.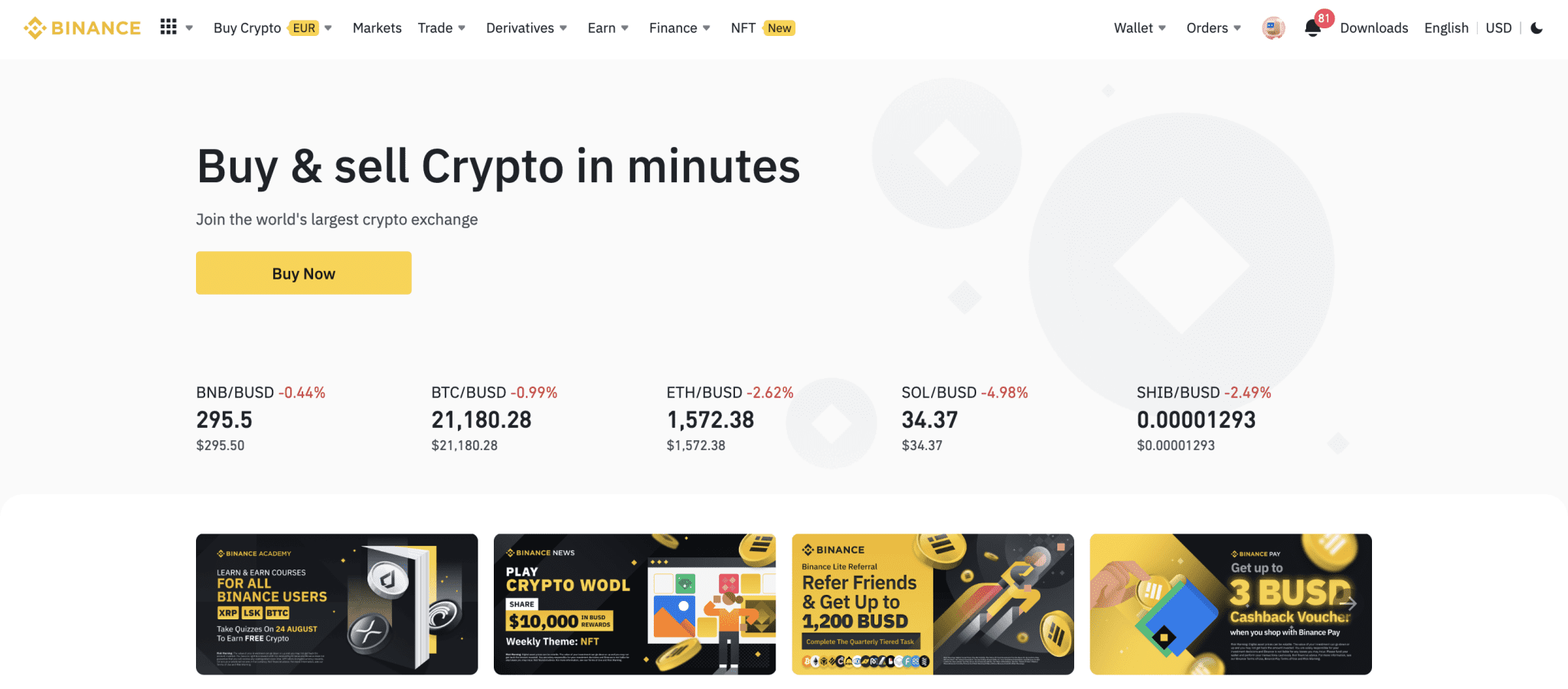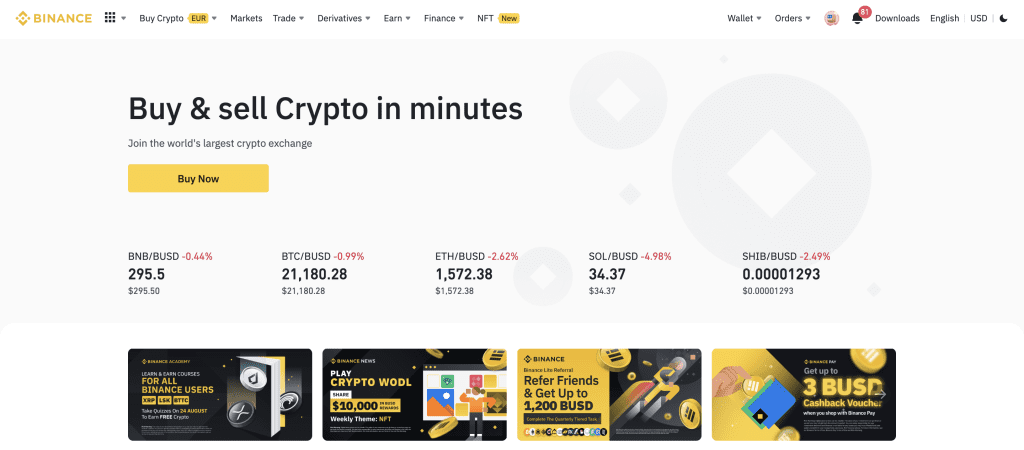 What is an NFT? 
NFT stands for 'Non-Fungible Token'. It is a unique digital identifier that cannot be copied, substituted, or subdivided, that is recorded in a blockchain. Anything can become an NFT; a piece of art or sports memorabilia… and anyone can create or buy one.
NFTs have become popular and well known for the utility and status they can give the holder. For example, if you buy an NFT on the blockchain, that NFT can give you access to exclusive entry to parties, courses, clothing, and the list goes on.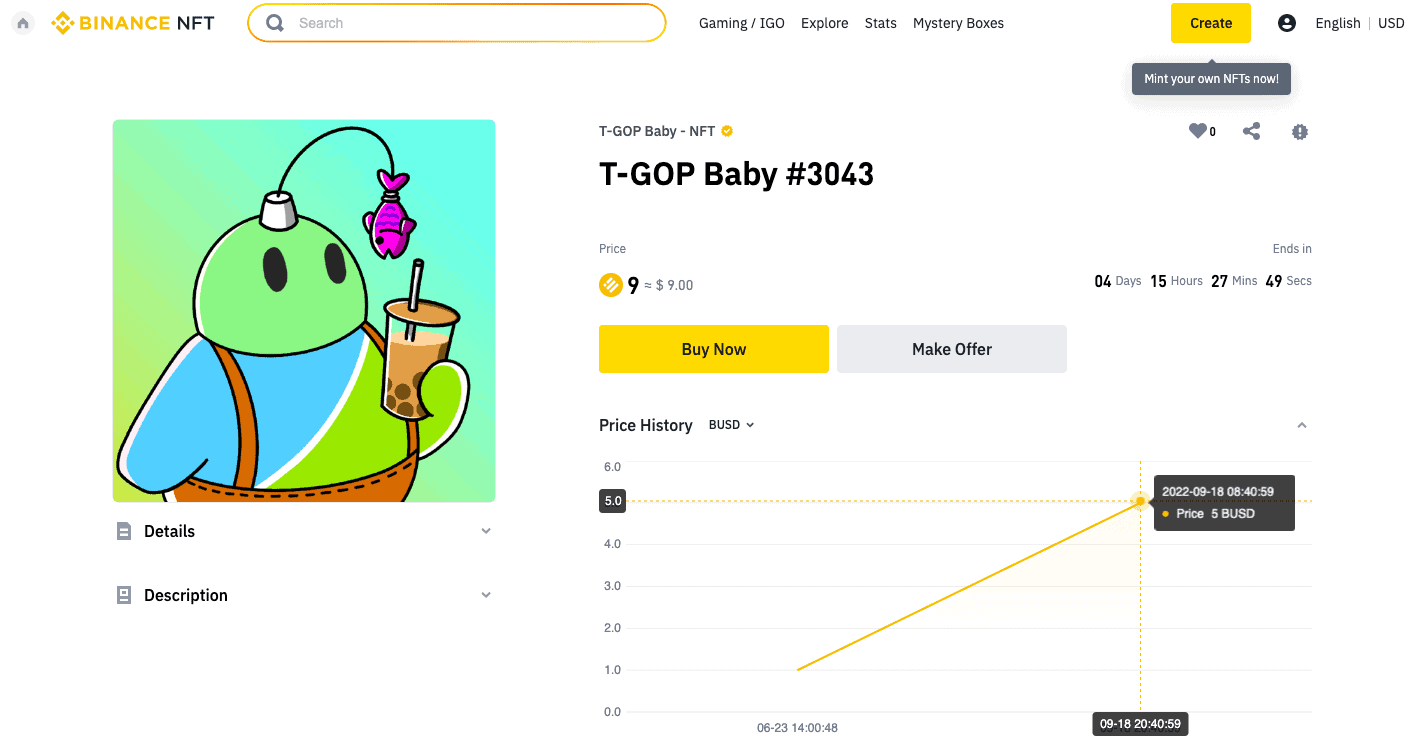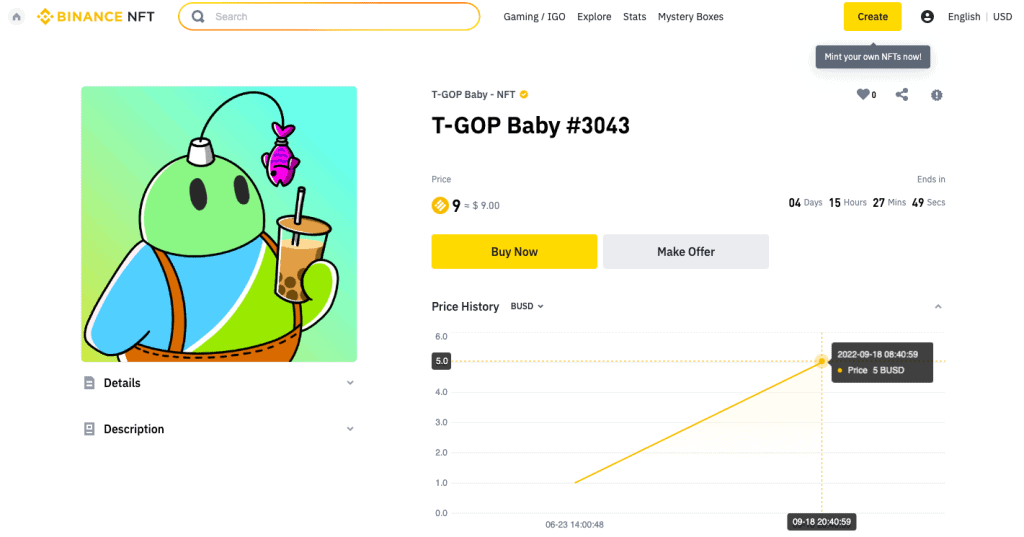 The utility is determined by the creator of the NFT project and is sold at a base price usually referred to as "mint". The reason you hear people making money off of NFTs is due to their resale on secondary markets such as Binance NFT Marketplace. The original buyer of the NFT can list the NFT at a multitude of prices and make a profit. A similar comparison to this is luxury handbags or rare trading cards like sports or Pokemon.  
Tip 💡: Your NFT contract address needs to be pre-approved before you can import the NFT to Binance.
What is The Binance NFT Marketplace?
Binance NFT Marketplace was launched in July 2021 and has quickly grown into one of the world's most popular curated NFT marketplaces, bringing collectors, artists, gamers and more together on a single platform. You can list (mint), buy and sell NFTs on their platform but you must be registered with a Binance account first.
If you do not have this already, please check our article on how to do so. You can access it here.
Tip 💡You only need to approve each NFT collection once. Approving the collection authorises Binance to process your NFT deposit request. You will need to pay a gas fee to approve the NFT collection (s).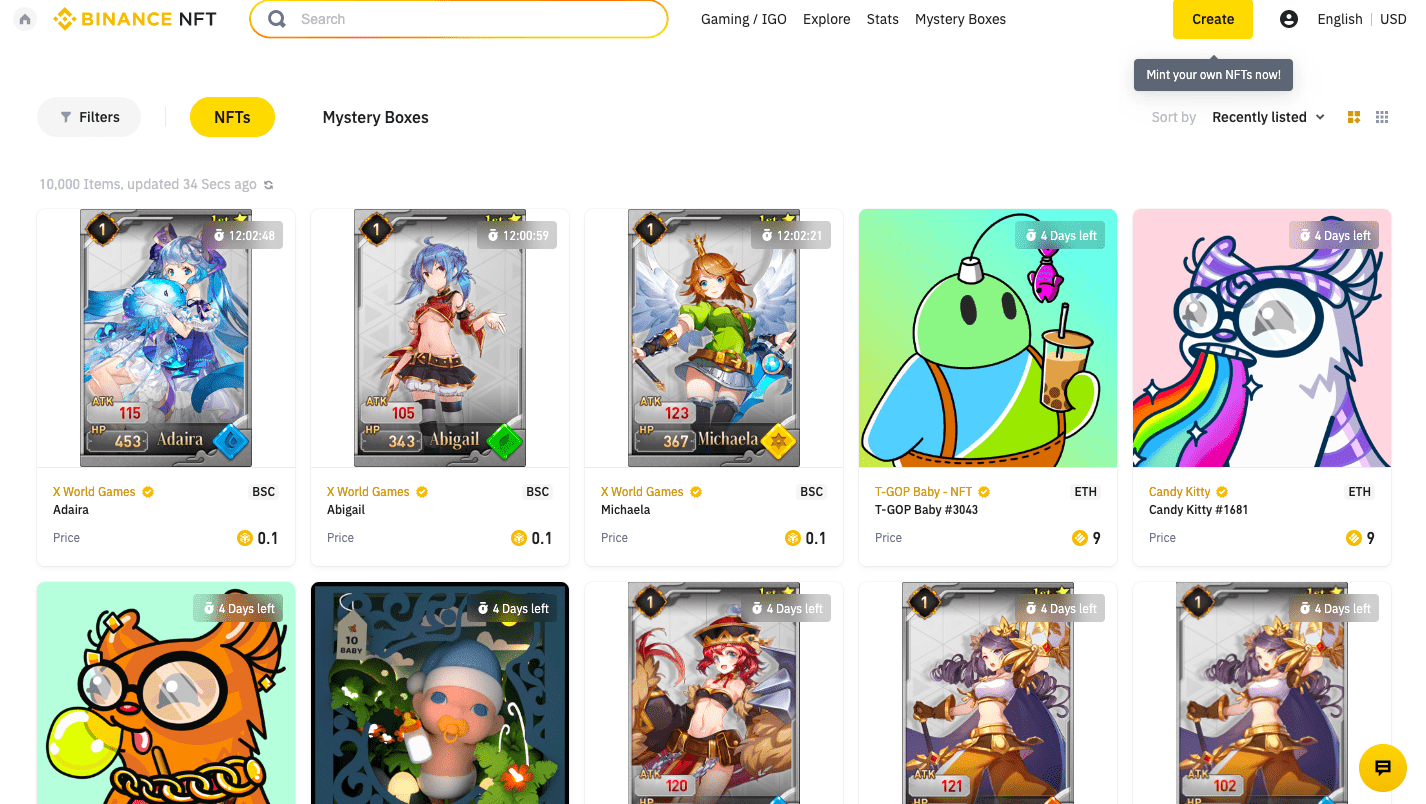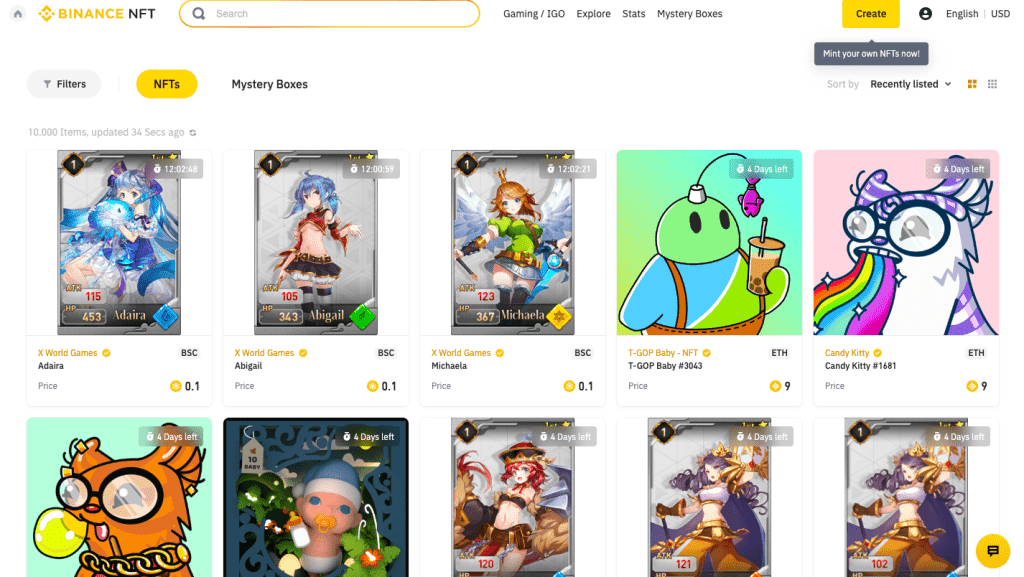 Should I List NFT on Binance NFT Market? 
This is subjective to the seller/ buyer. If you are interested in listing NFTs in BNB then this can be a great alternative to other ETH-centred marketplaces like OpenSea and Foundation which can have higher gas fees.
However, the Binance marketplace is not considered one of the most used NFT Marketplaces such as OpenSea but it does offer more user protection as you must have a Binance account in order to list and buy which requires verification. 
Tip 💡: NFT collections/NFTs minted and created on Binance can be deposited onto Binance as well.
Conclusion 
Binance Marketplace is easy to use and has a higher level of security despite not being one of the most well-known marketplaces to list your NFTs on. This makes it a strong contender in the NFT Marketplace selection as Binance continues to pioneer in user protection and experience a great deal more than most NFT Marketplaces.
FAQs
What Happens if I encounter an error when depositing my NFT(s) 
Make sure to check out Binance Support here to be taken through all possible errors in the deposit process.  
How do I contact Binance Support?
There are a few ways to contact customer support and get help; via Twitter @BinanceHelpDesk, and Binance Chat, and you can always check out their Help Center for FAQ. Compared to some crypto platforms, their response times via chat are super fast.
Best Binance referral discount code?
When signing up for Binance and using a referral code GPZ64I32, you will receive a 20% kickback commission. Once entered, you will see a grey box confirming a commission kickback rate of 20%.
Please be aware of scams offering high-commission kickbacks. These referral offers are sometimes fake. You can check this, as the commission amount will appear once you enter the code at sign-up.
Related Posts