In this guide, we will explain how to transfer from Robinhood to Coinbase, specifically how to transfer crypto between the two popular platforms.
Beginners often find it hard to choose their first exchange when they want to get started with crypto. However, there are many reliable and beginner-friendly crypto exchanges out there. For example, two of the most popular crypto exchanges are Robinhood and Coinbase.
But how do you decide between the two? Which is better? And how do we transfer our crypto between the two major exchanges?
How to Transfer from Robinhood to Coinbase?
Robinhood vs Coinbase
When it comes to Robinhood vs. Coinbase, both exchanges are attractive to investors and traders, but each has its own advantages and disadvantages. But which is the best platform, Robinhood or Coinbase? Well, this will all come down to what you need from an exchange.
Coinbase is generally focused on crypto investors with an extensive selection of cryptocurrency. According to data from Coinmarketcap, the number of cryptos that can be traded on Coinbase is over 220.
On the other hand, Robinhood is a trading platform allowing its users to buy and sell various instruments ranging from stocks, options, and ETFs. Plus, around 17 of the most popular cryptocurrencies.
Trading fees on both platforms charge a spread built into the cost shown to its users. This means that the investor will not always get the best value for their trade.
Because Coinbase is crypto-focused, users can easily deposit and withdraw from the platform. However, with Robinhood, there have been some restrictions due to policies on the site. And users may find it difficult to transfer their crypto outside of the platform and across to an external wallet or exchange.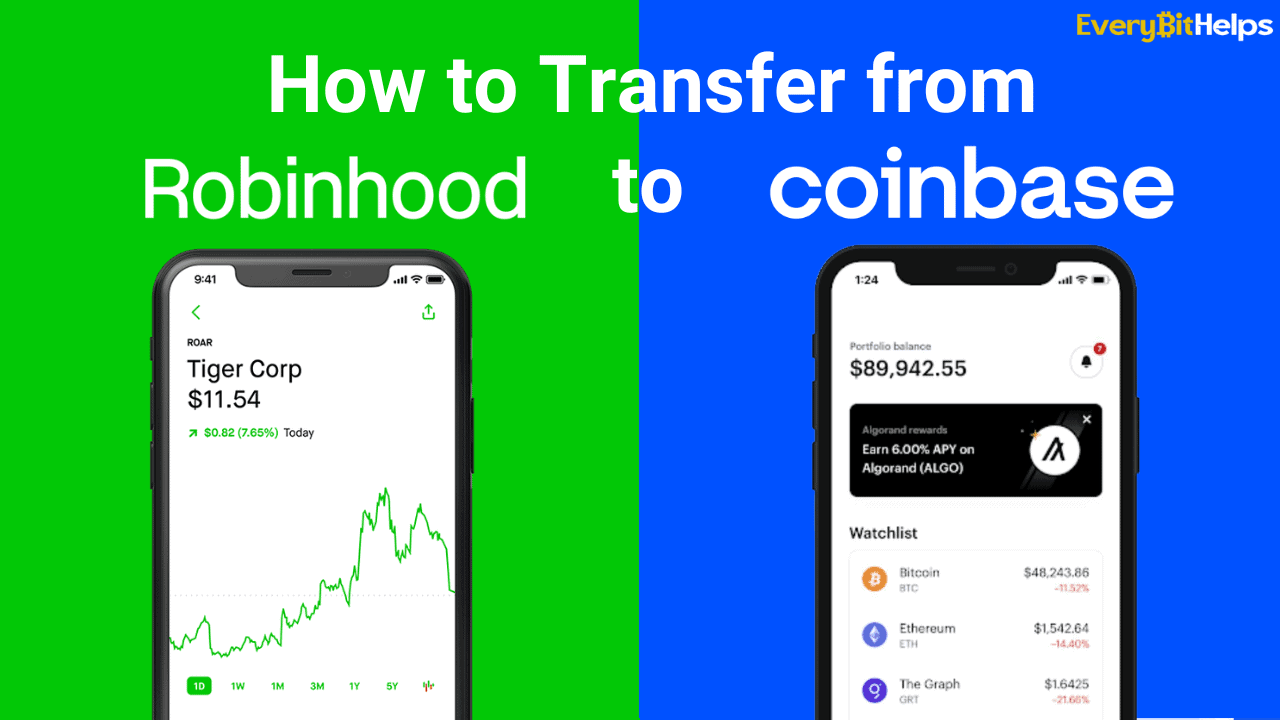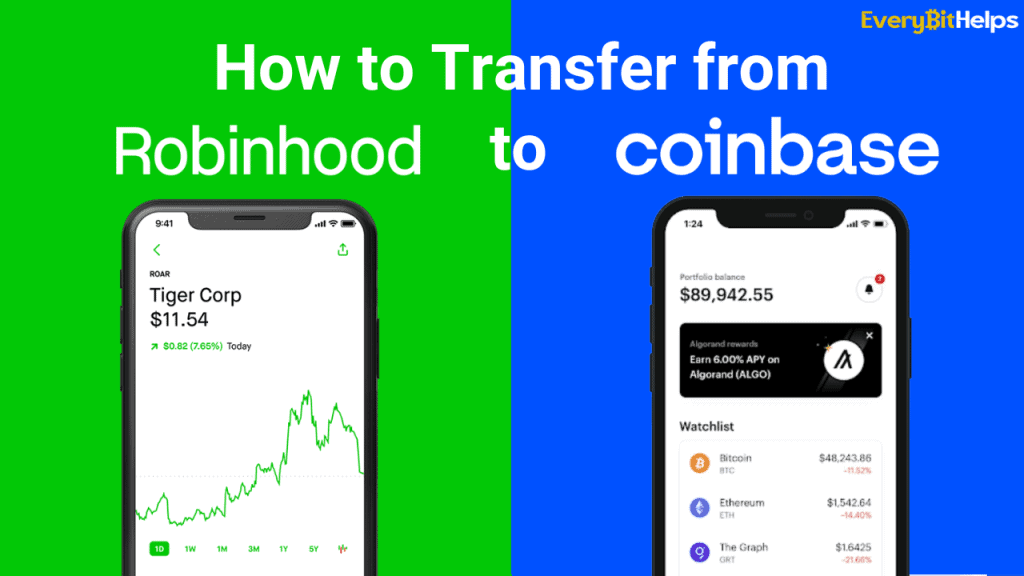 Can you Transfer Crypto from Robinhood to Coinbase?
Previously, Robinhood didn't provide a feature for its users to send or receive crypto assets into their Robinhood accounts. Although you could buy and sell crypto, users didn't have control over these crypto assets.
However, Robinhood has since changed its policy and has created "Robinhood Crypto Wallets". Allowing users to transfer or withdraw their crypto from Robinhood.
Unfortunately, this "Crypto Wallet" is unavailable for all Robinhood users. Only users who have access to the Robinhood Crypto wallet can send and receive crypto assets from outside exchanges and platforms such as Coinbase.
Those who have not been rolled out with the crypto wallet will need to sell their assets to fiat instead to be able to withdraw. You will also need to set up 2-factor authentication and verify your identity in order to transfer your Robinhood crypto assets.
How to Transfer Crypto from Robinhood to Coinbase?
If your Robinhood account uses the crypto wallet, and you're looking for a way to transfer your crypto from Robinhood to your Coinbase account, then you can follow our step-by-step guide below;
Total Time: 10 minutes
Find your Coinbase Wallet Address
Before transferring crypto from Robinhood to your Coinbase account, you'll need to find your Coinbase wallet address.
Your Coinbase Wallet address can be found under the "Send/Receive" button within your Coinbase account. Then select the crypto you want to receive, and make sure Robinhood supports your chosen network.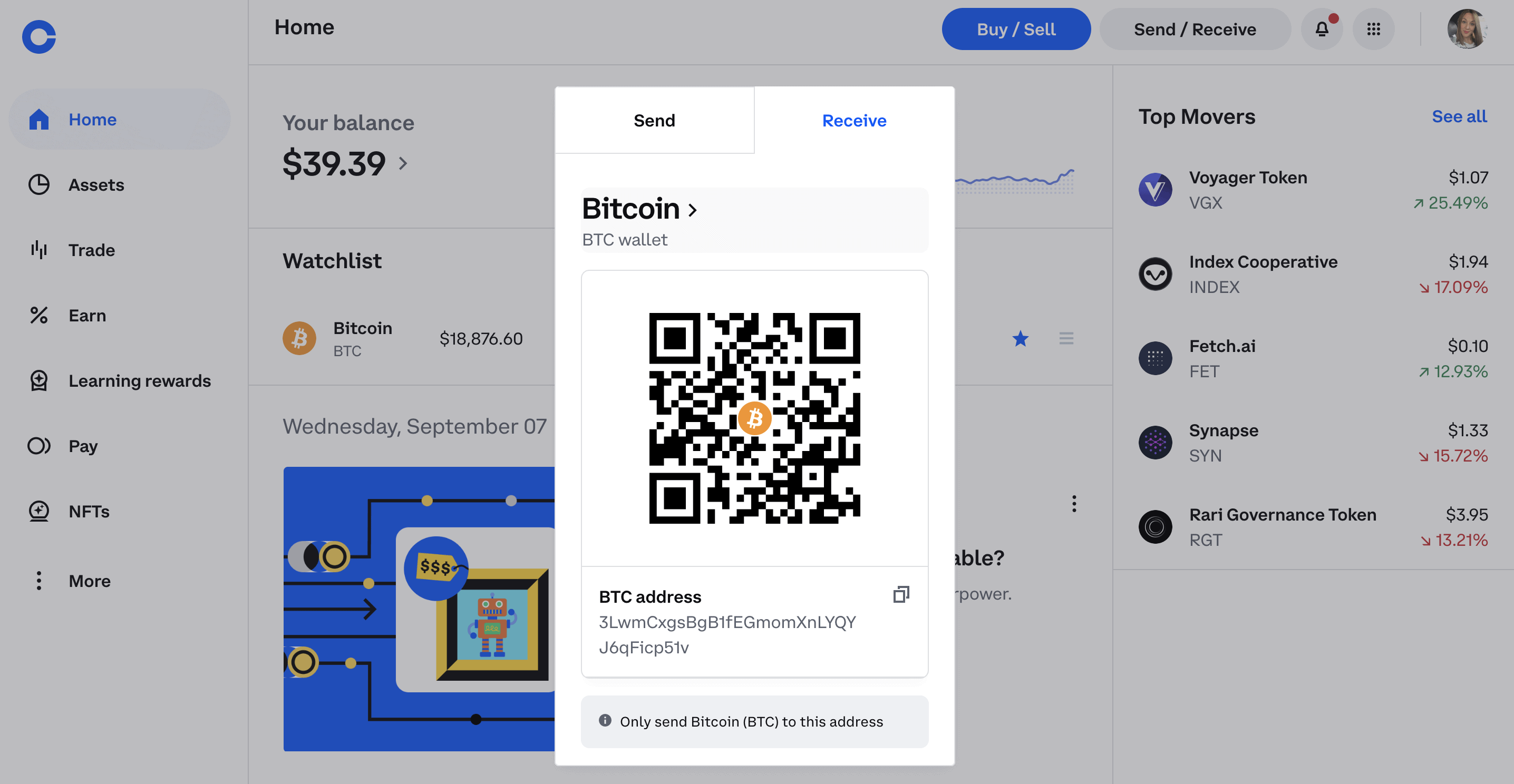 Log into your Robinhood Account
Open your Robinhood account on either a desktop or mobile App. Then select "Assets".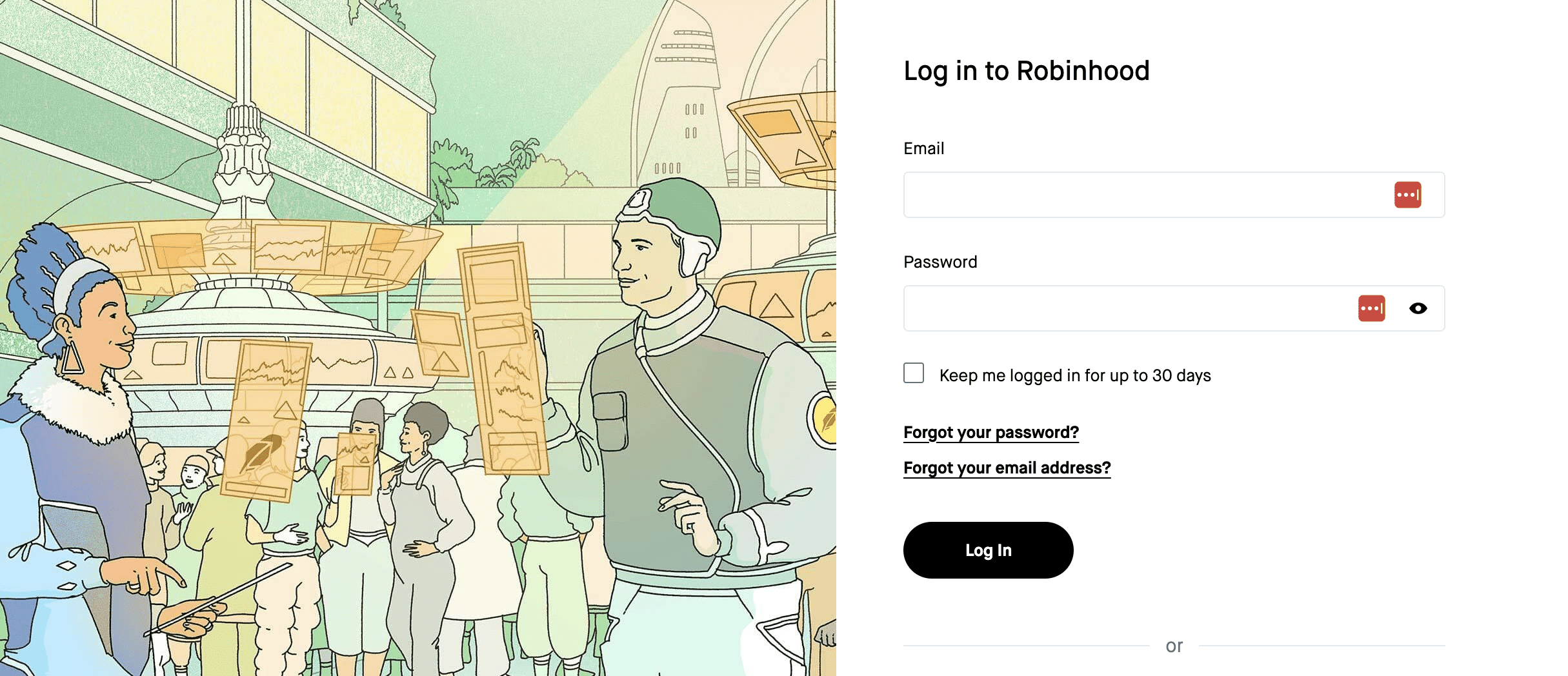 Choose Crypto Asset to Withdraw from Robinhood
From the list of assets, choose the cryptocurrency that you would like to transfer from Robinhood to Coinbase and choose "Send".
Enter the Withdrawl Amount
Enter the amount you would like to transfer from Robinhood to your Coinbase account.
Then Paste the Coinbase Wallet address that you copied in Step 1 into the address field.
Review Robinhood Withdrawal Transaction
Review the transaction as well as any fees. When you are happy and have reviewed the withdrawal, you can then submit it for withdrawal.
Note: Please ensure that the address you copied from your Coinbase account and pasted into Robinhood is correct. Withdrawing to the wrong wallet address will result in you losing your crypto assets.
Your Crypto will now be sent to Coinbase.
Once the transaction has been completed on the blockchain, the crypto will appear in your Coinbase portfolio.
Congratulations, Your Funds Have Now Been Sent to Coinbase
Note: If you want to transfer crypto from Robinhood to another crypto exchange or platform, you just need to replace step 1 and locate your crypto wallet address.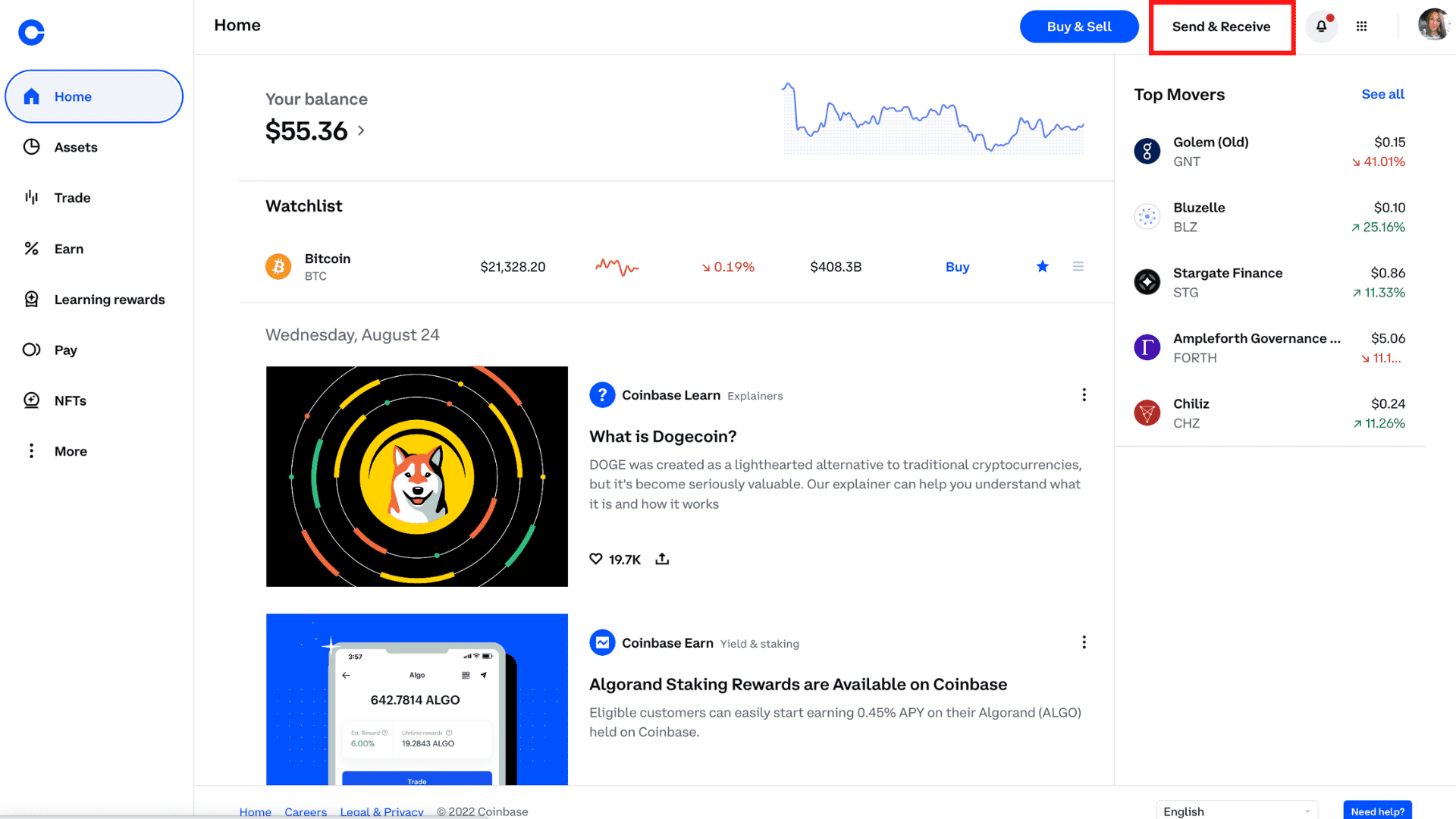 Robinhood Crypto Transfer Fees & Time
When transferring cryptocurrency, Robinhood does not charge any additional fees other than the fees that the crypto network has deducted as transaction fees.
Like sending crypto on other platforms, sending crypto on Robinhood can take a little time. This will all depend on the number of confirmations the crypto network requires and how congested the network is.
Usually, this transfer takes between minutes and hours. However, it can be up to 24 hours if Robinhood has to review your transfer for security and safety reasons.
How to Transfer Crypto from Coinbase to Robinhood?
FAQs
Can I move my crypto from Robinhood to Coinbase?
Yes, it is not the same as before. As users, we can already move the crypto we buy on Robinhood to other platforms, such as Coinbase.
But of course, the first step you have to do is verify your identity and add two-factor authentication. You will also need a Robinhood Crypto Wallet.
Can I transfer Bitcoin from Robinhood?
Yes, you can transfer several types of crypto on Robinhood, including; Bitcoin, Bitcoin Cash, Bitcoin SV, Chainlink, Cardano, Compound, Dogecoin, Ethereum, Ethereum Classic, Litecoin, Polygon, Shiba Inu, Solana, Uniswap and USD Coin.
Related Posts