In this SafeMoon review, we'll delve into what is SafeMoon, the team, their 10% fee, plus how you can buy, sell and store the SafeMoon token.
SafeMoon is a DEFI token on the Binance Smart Chain, aiming to control price fluctuations through charging 10% taxes to those trading the token. The token has been through some recent scrutiny, with some people asking is SafeMoon a scam?
What is SafeMoon?
SafeMoon, which operates on the Binance Smart Chain, launched on March 8th, 2021 and is a community-driven, DEFI token that aims to avoid price fluctuations that the likes of Bitcoin, Etheruem and more recently Dogecoin are susceptible to.
They do this using a unique feature that charges a 10% fee to anyone who buys, sells, or trades their tokens. Half of this fee is then redistributed to all other SafeMoon owners, essentially rewarding those who hold onto their tokens and discouraging selling.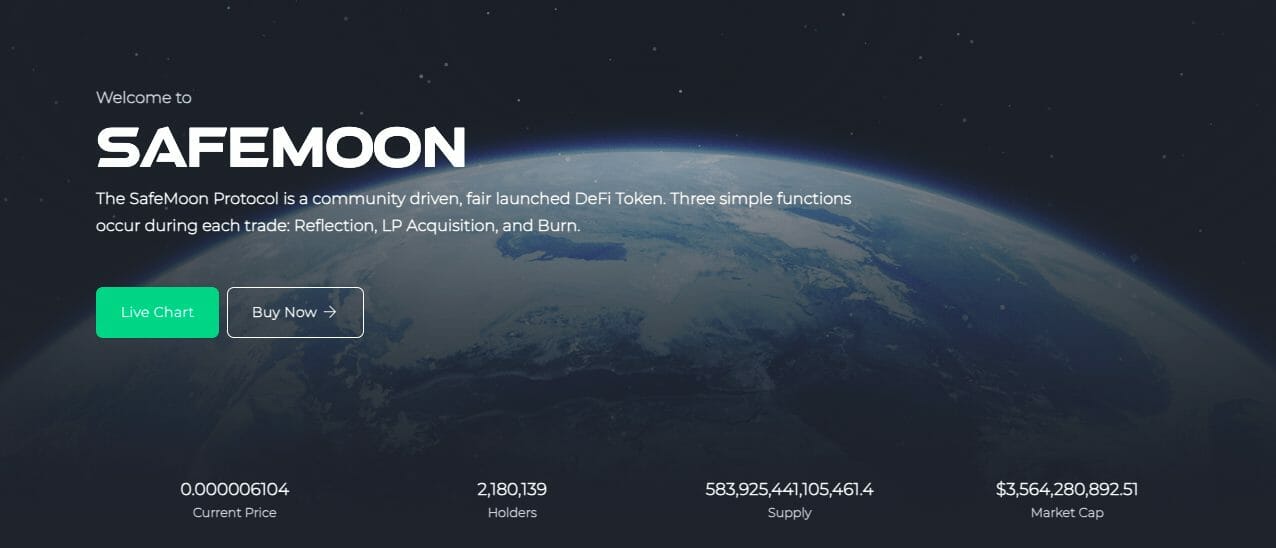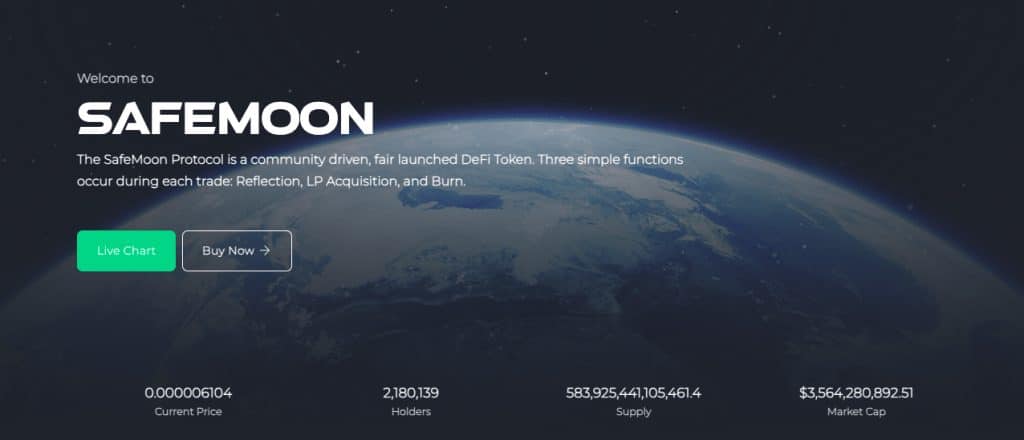 Plus SafeMoon also opts for what is known as "manual burns" as opposed to "continuous burns". Which is when digital coins are purposefully removed from circulation. According to the SafeMoon creators, manual burns give SafeMoon more control over the coin's supply.
As part of their future plans, SafeMoon is due to complete their own SafeMoon wallet, explore allowing trading of its currency on exchanges like Binance, build and complete their own SafeMoon Exchange and establish a U.K./Ireland office.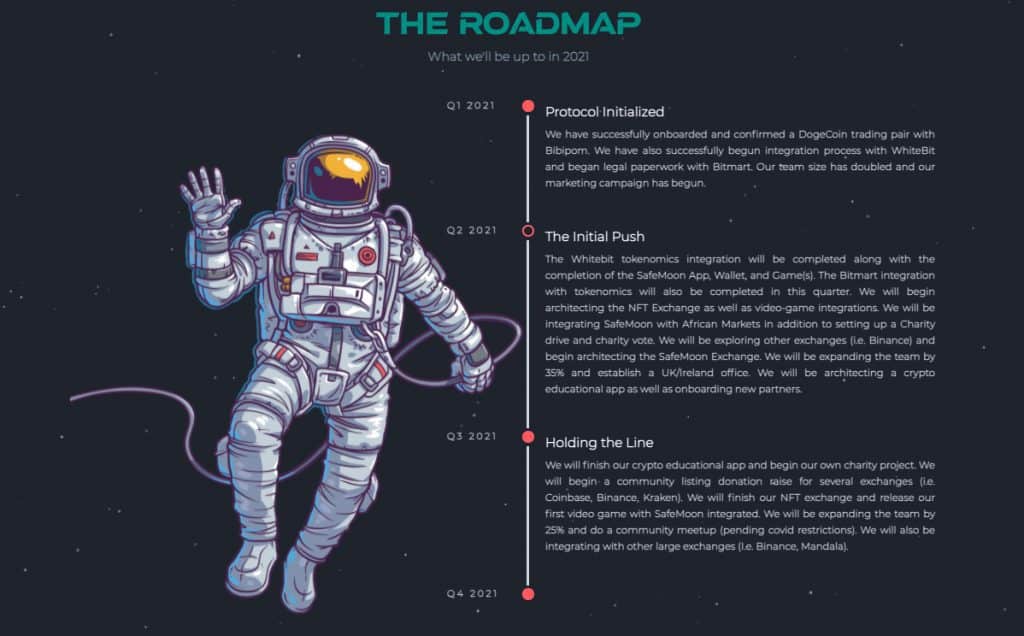 Who are SafeMoon?
SafeMoon consists of six core team members. Their CEO John Karony, previously served as an analyst for the U.S. Department of Defense. And their CTO is Thomas Smith who spent the past few years working with different organizations on blockchain and decentralized financial products.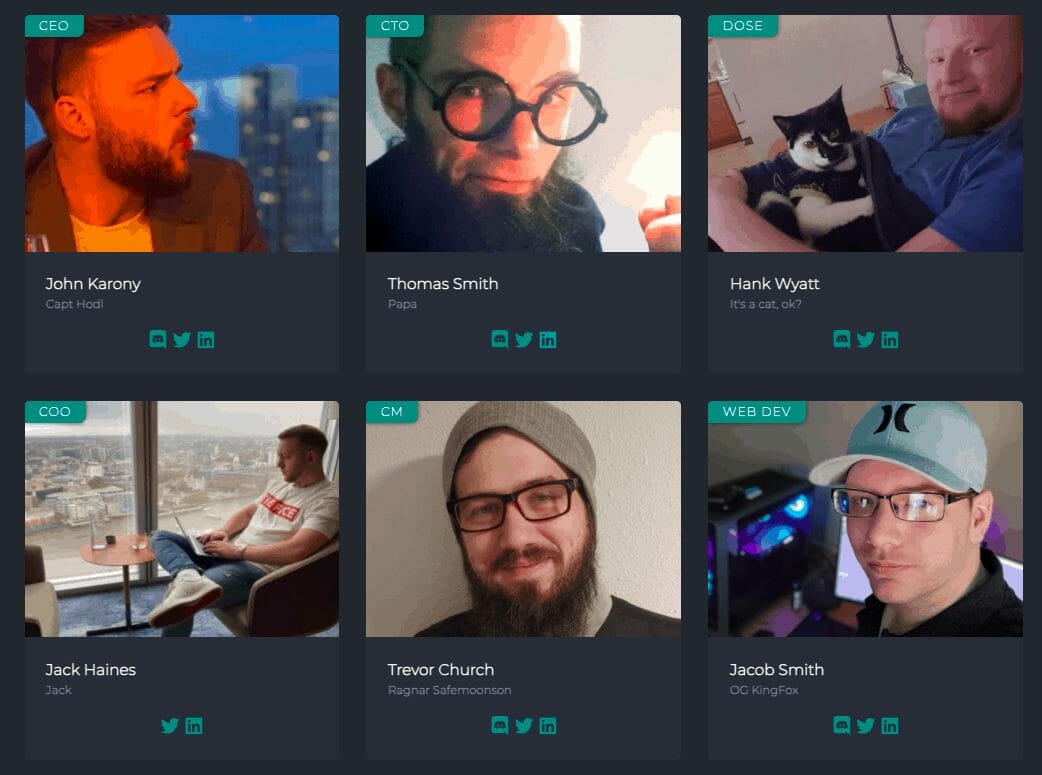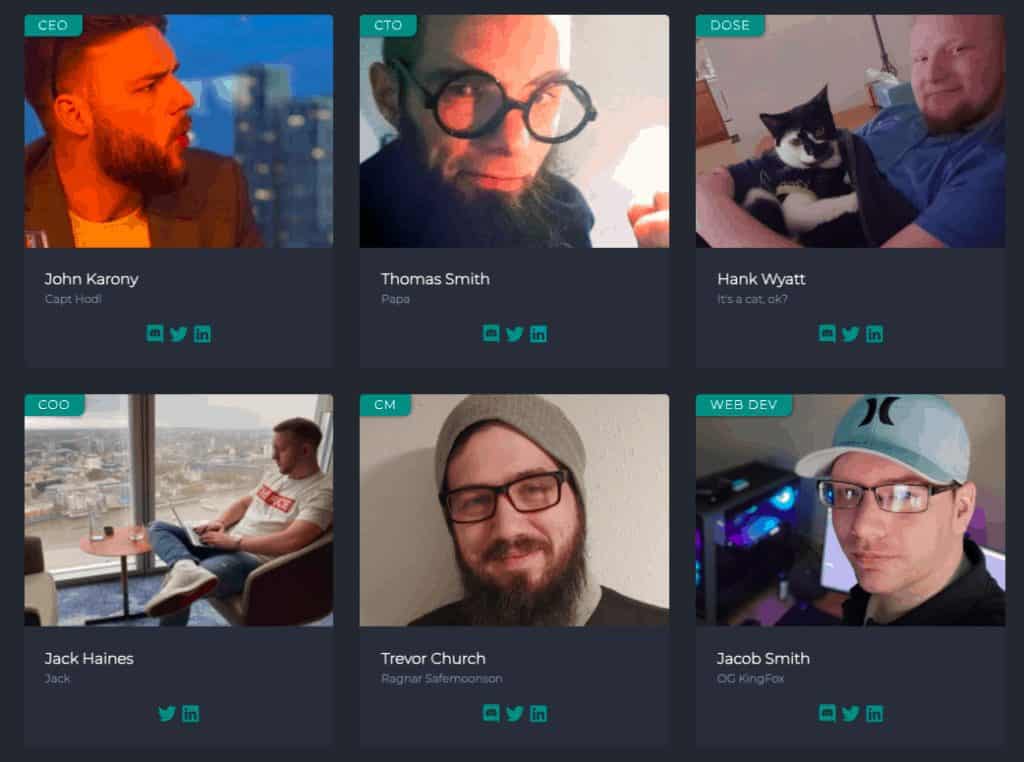 SafeMoon 10% Fee Explained
SafeMoon charge a 10% fee to all users who buy, sell or trade their token. Meaning that if you buy 10 SafeMoon tokens you will only receive 9 of these. 5% of these fees go to existing SafeMoon holders and the other 5% supports the infrastructure of SFM including the liquidity pool. The exact same process applies for selling.
The idea of this fee is to encourage users to hold the token and discourage selling. Therefore upside of SafeMoon is that you'll get a cut and be making money as new people buy-in, but the downside is that if no one buys SafeMoon, investors will receive 5% of nothing and the low demand could cause the price to plummet.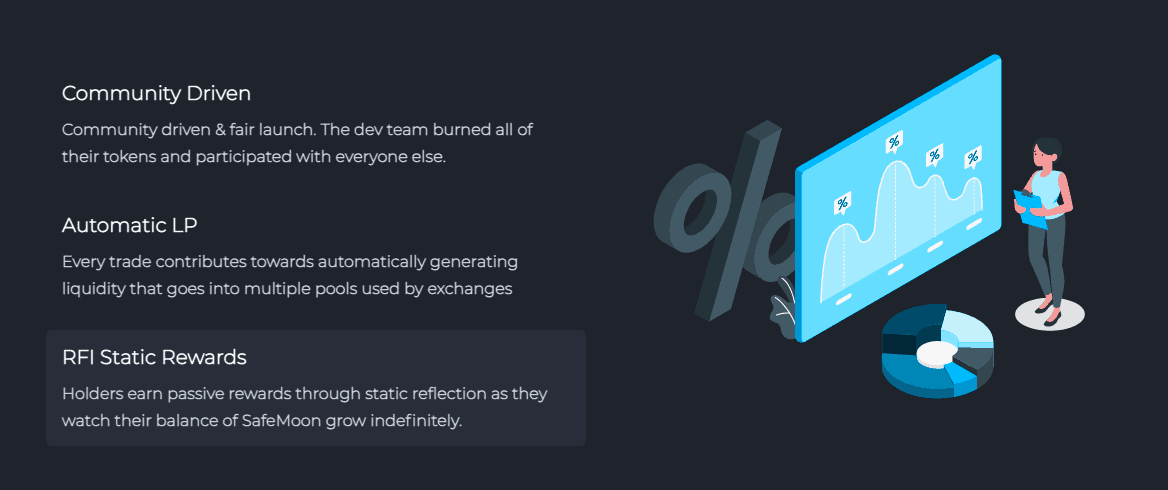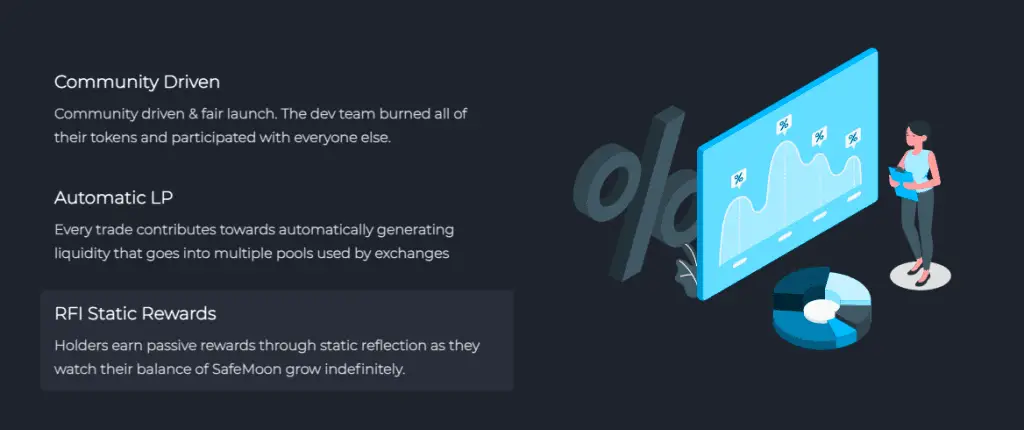 Is SafeMoon a Scam?
There has been a lot of talk about whether SafeMoon is in fact a Ponzi scheme. With some influencers and crypto enthusiasts comparing them to Bitconnect and criticizing owners for locking away more than 50% of its own liquidity pool. Which could potentially lead to liquidity being drained from the market and leaving traders unable to sell.
Whether you believe SafeMoon is a scam or not, If you're willing to take the risk, and want to get your hands on the safe moon token, where can you buy it?
Where Can I Buy/Sell SafeMoon?
SafeMoon can be bought or sold on only a few exchanges at the time of this SafeMoon Review. However, you'll find a list of available exchanges on the likes of CoinMarketCap (under the markets tab). Where you'll see you can trade using the likes of Pancakeswap or BitMart, who listed Safemoon back in April (just before the price took off) and therefore has established decent liquidity for the token as well. 
You can trade for SafeMoon with the likes of stablecoins such as USDT or the Binance BNB token on Pancakeswap. Unlike the likes of Bitcoin which you can quite easily buy with FIAT currencies by bank deposit (or a credit or debit card), with SafeMoon you'll first need to buy some Binance BNB tokens that you can use to swap for SafeMoon.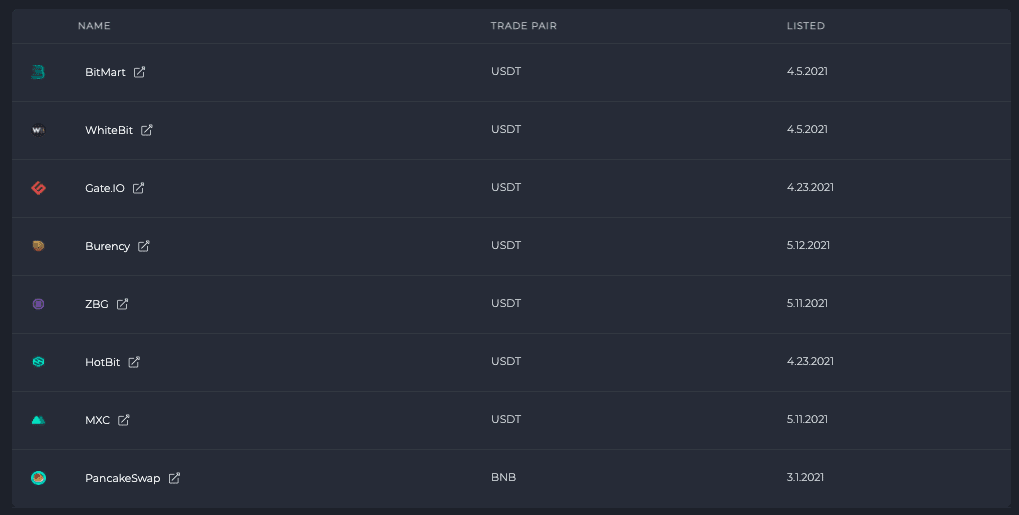 If you dont already have any BNB you can buy them on the likes of the Binance Exchange which has some of the lowest fees of any exchange. If you don't already have a Binance account, you can use this link to get some money off your trading fees.
You can also buy the BNB token from the likes of the Trust Wallet with a credit card using third-party providers, but it's not a way that I'd personally recommend as you'll be paying high fees for the convenience.
Where Can I Store SafeMoon?
At the time of this SafeMoon review, a dedicated SafeMoon wallet is still being created. Hopefully, this will not only be a safe place to store your tokens but may also help to simplify the buying process.
In the meantime, you can obviously store these tokens in your Metamask wallet and you can use that in conjunction with a hardware wallet like a Ledger or a Trezor. Or you can use the likes of the Trust Wallet.
Just be aware that moving your tokens from 1 wallet to another may result in paying a 10% tax so just be aware of that when considering moving your coins.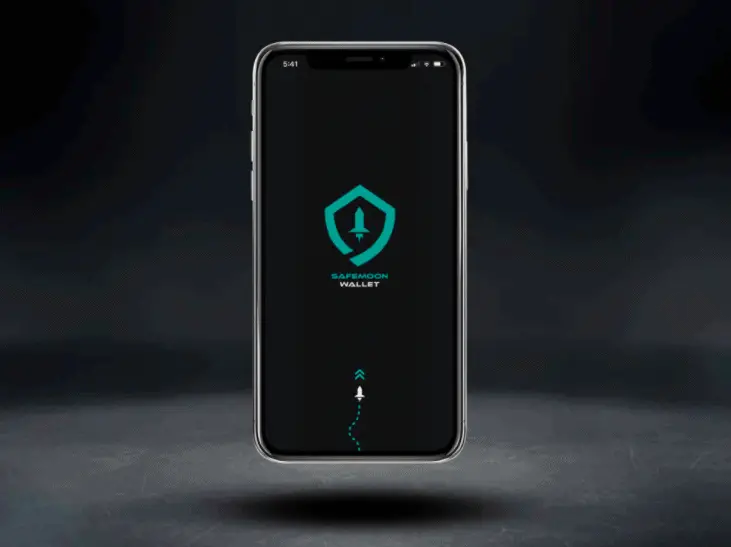 Related Posts