If the returns from Bitcoin and Ethereum aren't good enough, and you want to find one of those hidden gems for your next 100x return. You may have come across Alchemist and its MIST token and heard of its huge potential, or that it's the next big thing in DeFi and NFTs. It's still very early days for Alchemist, having only just been listed on CoinMarketCap, plus it's not yet available on popular exchanges such as Binance.
So, if you´ve done your research and are looking to jump on the bandwagon (but don´t know where to start). I've put together a quick guide on how to buy Alchemist MIST tokens.
How to Buy Alchemist Coin (MIST)
If you want to buy the Alchemist MIST token, you will need to use exchanges like UniSwap, SushiSwap, or 0x. To find the best price, you can use an aggregator such as 1Inch DEX. The biggest issue buying MIST on these Ethereum based exchanges is the ETH GAS fees and this is likely to price out smaller investors. Unfortunately, with MIST not being available on exchanges such as Binance Exchange, there isn't any other option ATM.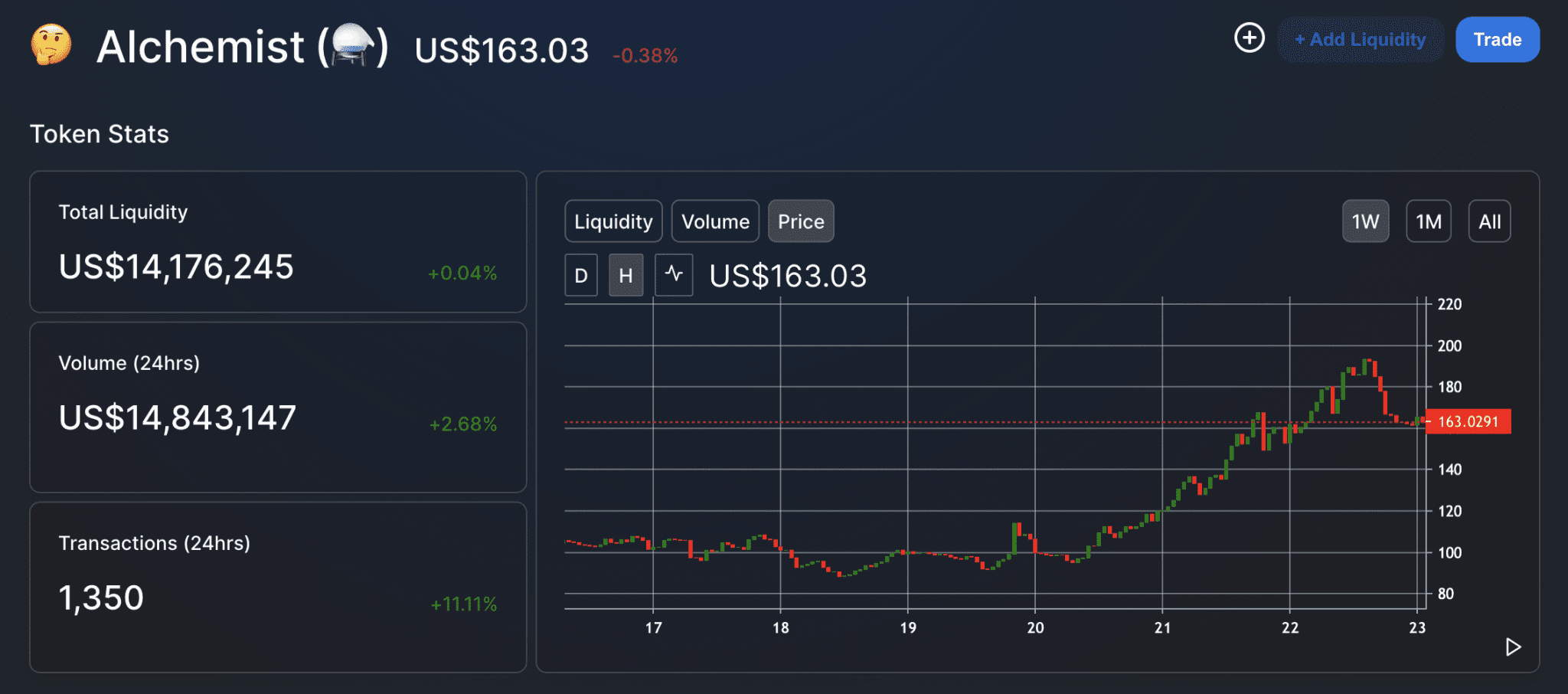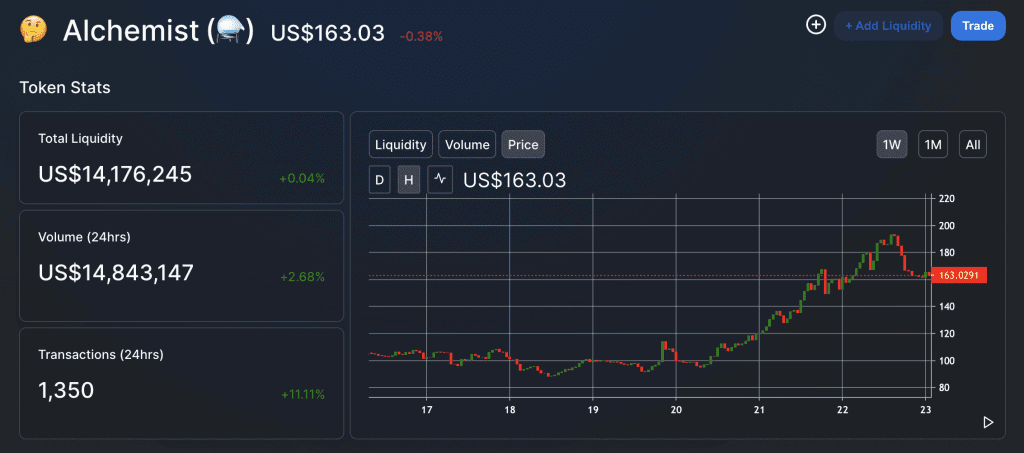 Step 1: You will need some Ethereum or ER2O tokens in your chosen web3 wallet (i.e Metamask or WalletConnect). These tokens can be purchased on the likes of Coinbase or Binance exchange.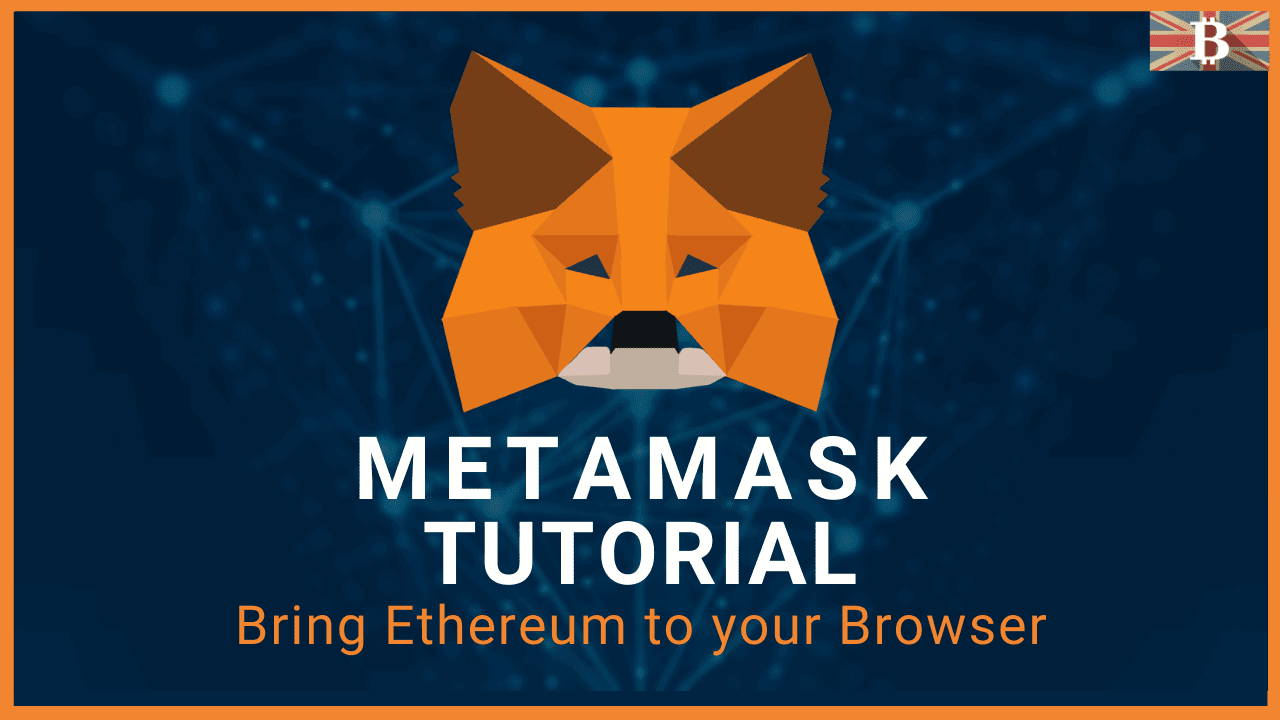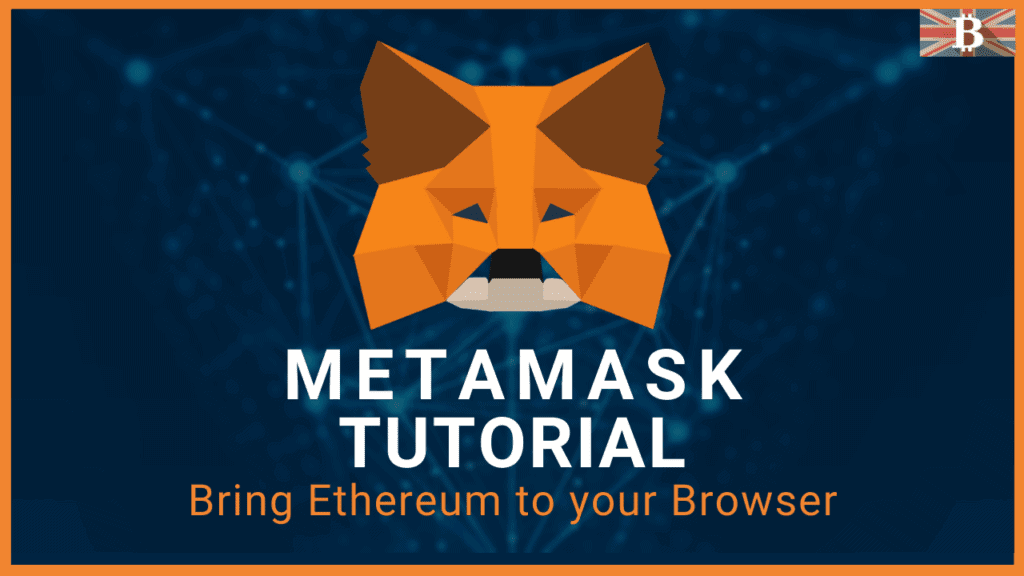 Step 2: Go to 1inch aggregator and search for Alchemist Tokens. 1inch will search all available DEX's for the best available price to swap your tokens. If this is too complicated, you can just go directly to UniSwap. If required, the Alchemist contract can be found here or over on CoinGeko.
Please make sure you're exchanging for the correct token, as there are lots of scam tokens out there.
Step 3: Connect your Web3 wallet, such as MetaMask or WalletConnect to your chosen DEX (i.e. UniSwap or 1inch)
Step 4: Swap your tokens for MIST and pay your GAS fees. It's still very early for Alchemist coin, so it's likely to be very volatile, it may be worth increasing the slippage tolerance and paying a higher GAS fee to ensure the transaction goes through the first time.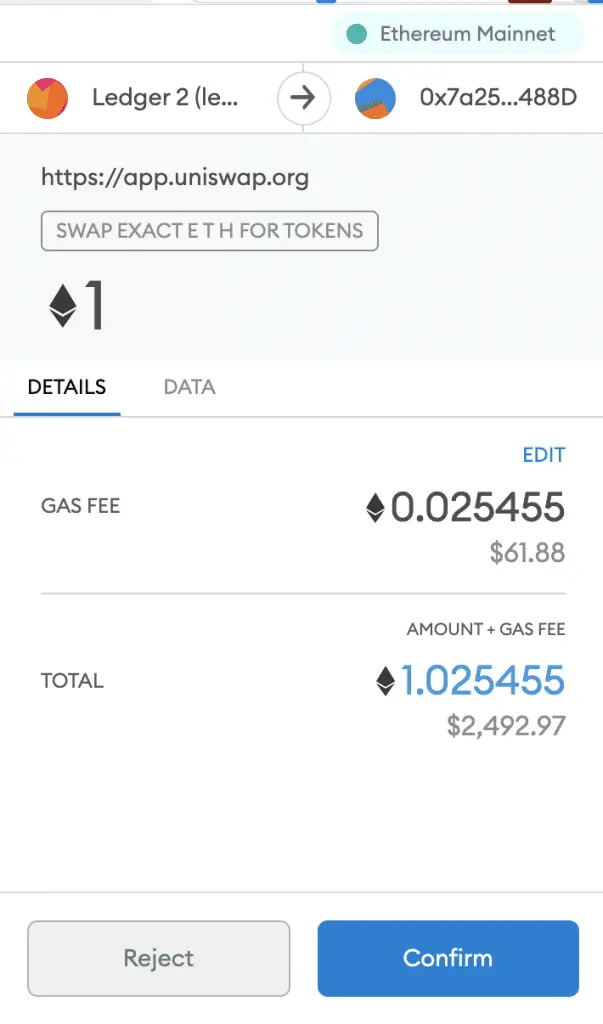 Step 5: If (after swapping) you can´t find the Alchemist tokens you have just purchased, you can add them to your wallet by following the steps below. (Another way is to search your Ethereum address on EtherScan and go to the drop-down box under ´Tokens´).
Add Alchemsit to MetaMask
Once you have purchased your Alchemist tokens, you may notice they aren't showing up in your MetaMask wallet. One way to add MIST tokens to your wallet is by going to CoinGekco and searching for the token. Once you have found the correct token, you can click the MetaMask fox icon.


You will then receive a notification from MetaMask to add the MIST token to your wallet. From here you can simply "Add Token".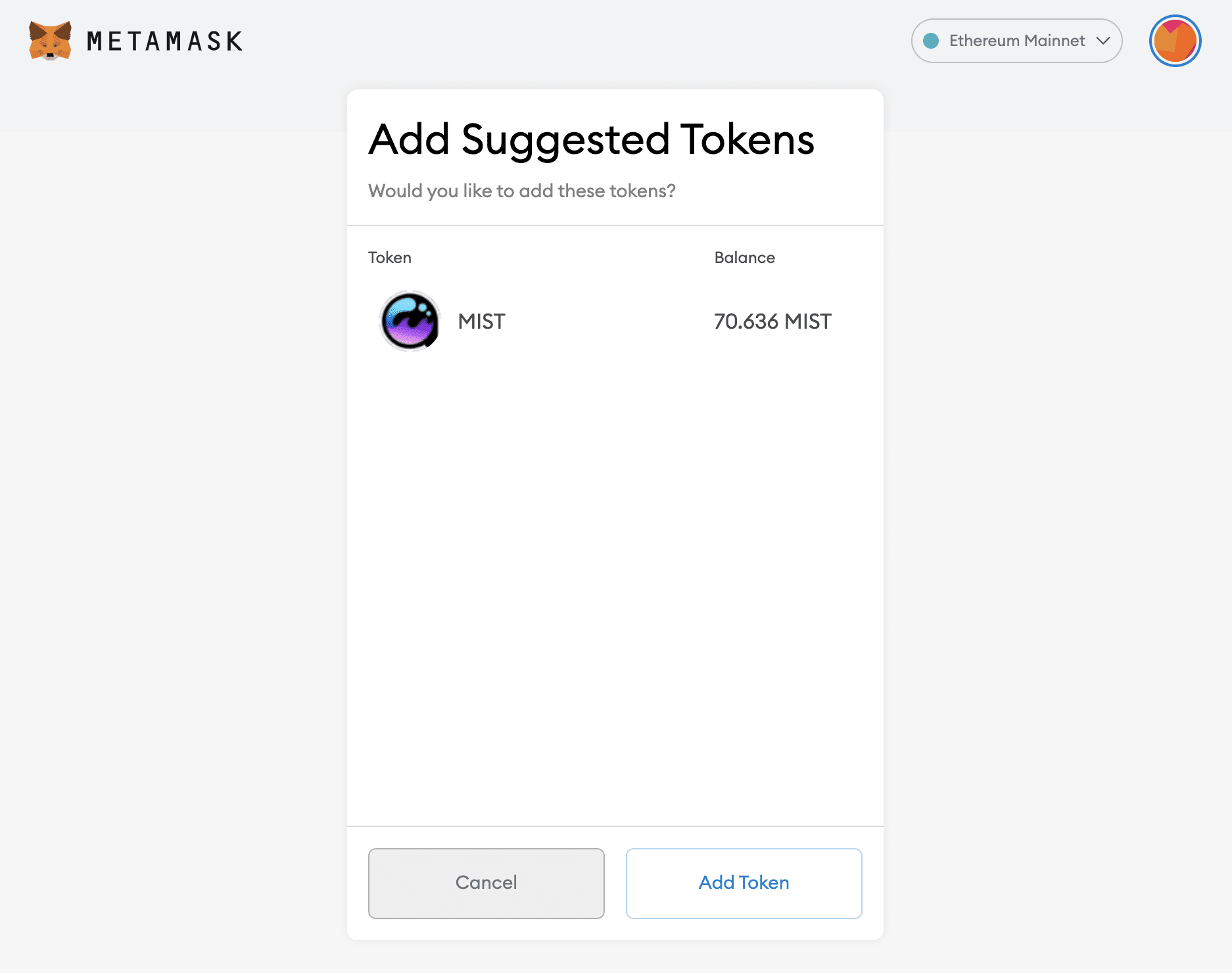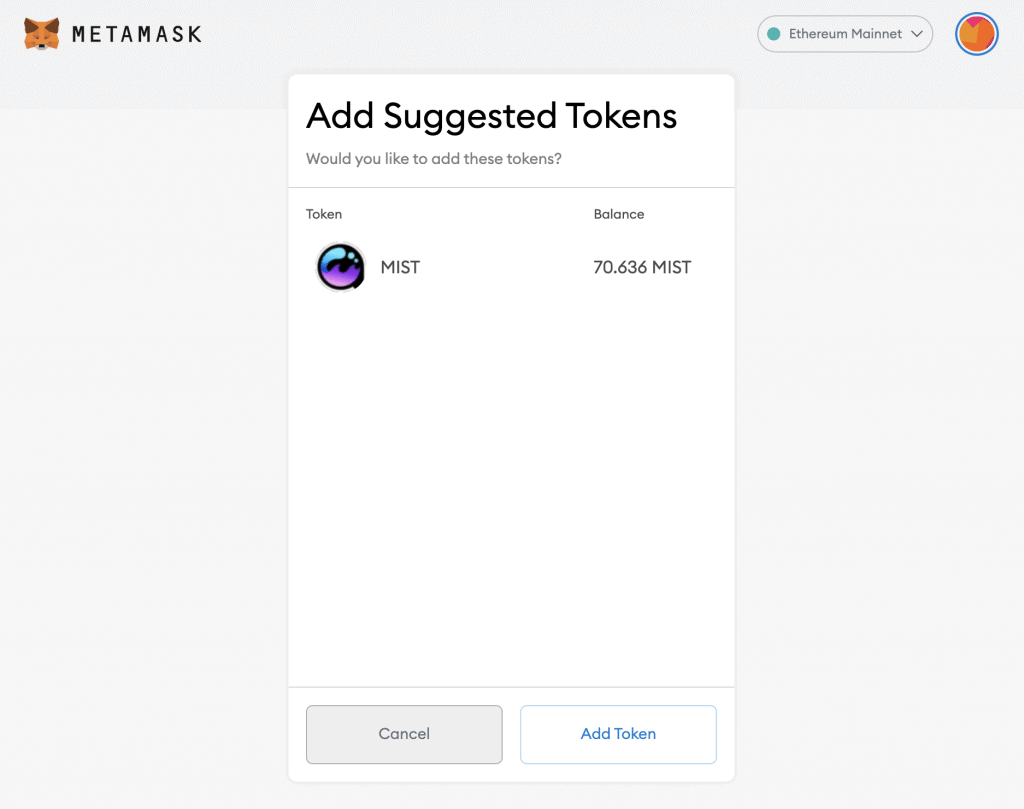 Alchemist Social Links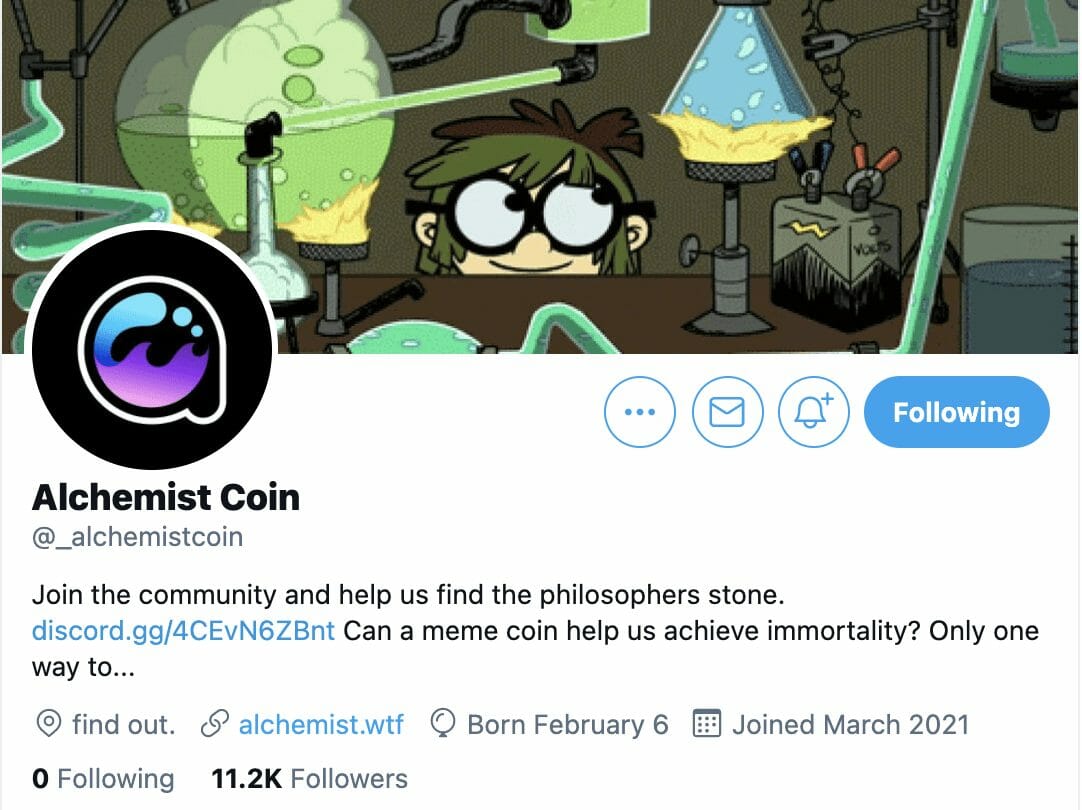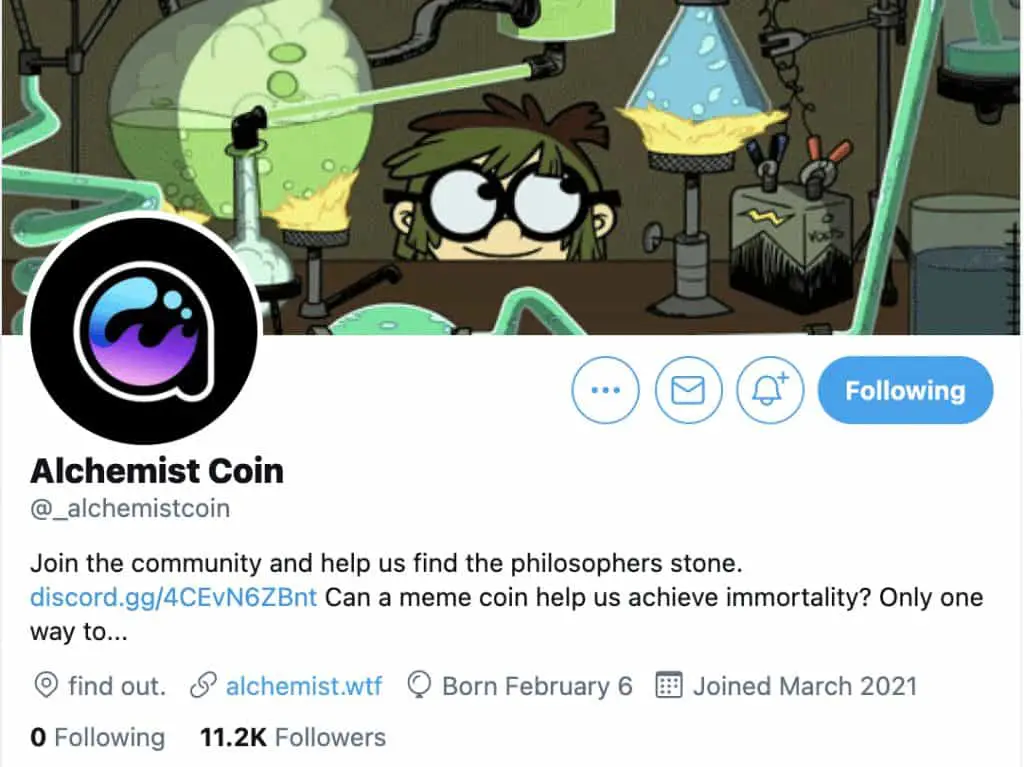 Related Posts