Looking for stability in the volatile world of cryptocurrencies? You're not alone! With the increasing popularity of digital assets, stablecoins have become a crucial part of the cryptocurrency landscape. In this article, we'll dive into what is the safest stablecoin by comparing three of the most popular options – Tether USDT, USDC, and Binance BUSD.
We'll analyze their key features, regulation, and security measures to help you decide which stablecoin is the safest for your investment needs. Whether you're new to the crypto space or a seasoned investor, this article is a must-read for anyone looking for a stable option in the digital asset market.
What are the Safest Stablecoins?
When it comes to stablecoins in crypto finance, there are three that are considered the safest. These three stablecoins are USD Coin (USDC), Binance USD (BUSD), and Tether (USDT). This article will examine the top three safest stablecoins and their key features.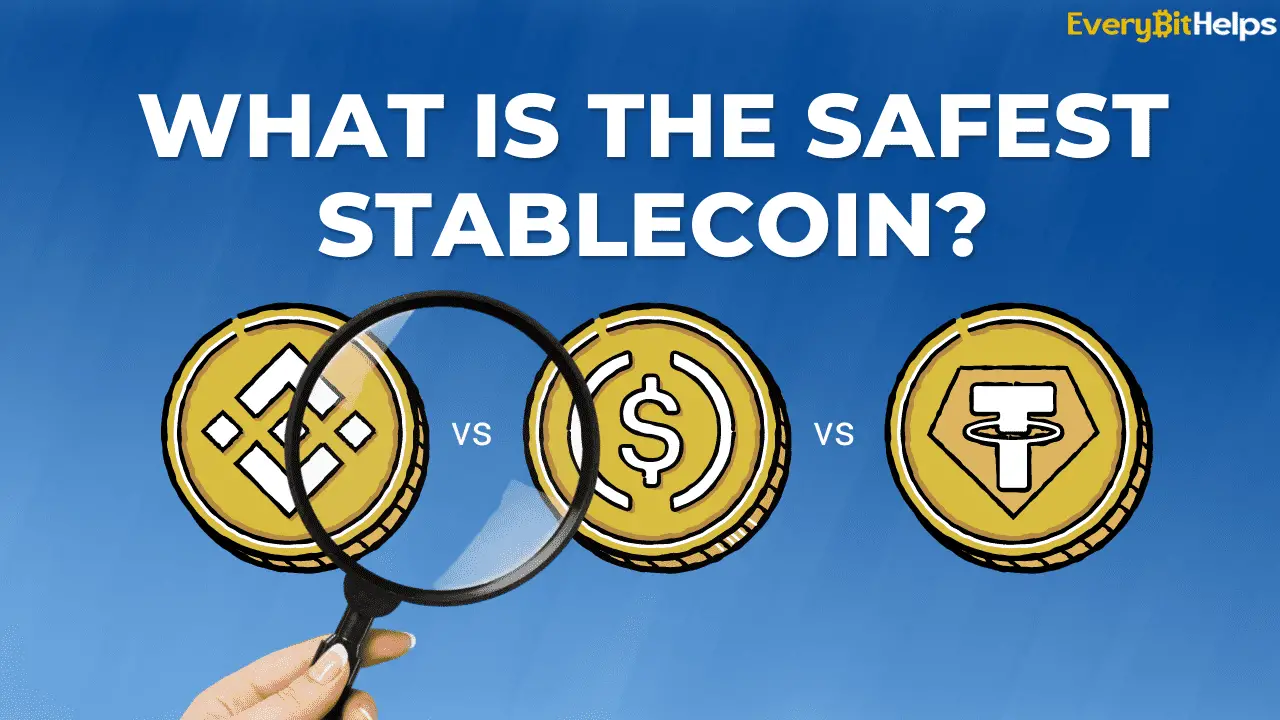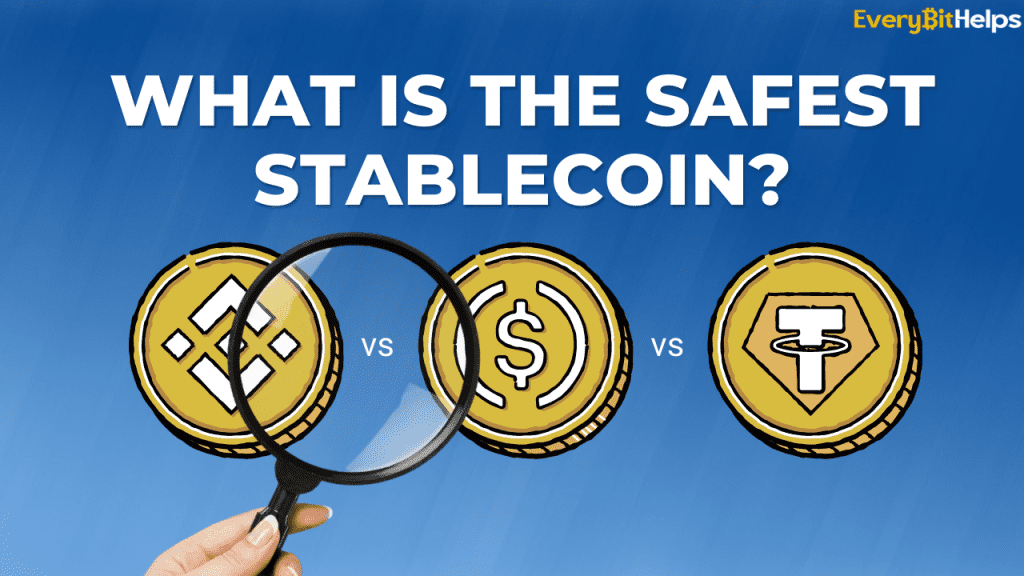 What is USD Coin (USDC)?
USD Coin (USDC) is a digital currency designed to remain stable and fully backed by U.S. dollars or dollar-denominated assets. USDC is a stablecoin, which means its value is pegged to the value of the U.S. dollar. This means that one USDC stablecoin is always worth one U.S. dollar.
One of the main advantages of the USDC stablecoin is its stability compared to other cryptocurrencies like Bitcoin and Ethereum. The value of these cryptocurrencies can fluctuate wildly, but USDC is designed to remain stable and retain its value. This makes it an attractive option for investors who want to limit their exposure to volatile markets.


The reserve assets that back USDC are held in segregated accounts with regulated U.S. financial institutions, and an accounting firm oversees these accounts. This helps to ensure the security and stability of the USDC system.
The U.S. government does not issue USDC, but it is an open-source project to which anyone can view and contribute.
USDC is compatible with several blockchains, including;
Is USDC Safe?
USD Coin (USDC) is widely considered the safest overall stablecoin in the crypto market. It is backed 1:1 by the U.S. dollar, meaning that one USDC stablecoin is always worth one U.S. dollar. This stability is further reinforced by the fact that USDC is regulated in New York, which has some of the world's most rigorous auditing and licensing requirements for stablecoin issuers.
Why Did USDC De-Pegged from the US Dollar?
In March 2023, Circle's USD Coin (USDC) lost its 1-to-1 peg with the U.S. dollar, dropping to as low as 87 cents. This happened because Circle held $3.3 billion of its reserves at the failed Silicon Valley Bank (SVB). When USDC holders learned of this, they quickly redeemed over $1 billion of USDC for U.S. dollars, causing the price to lose its peg.
In response, the Coinbase crypto exchange paused customers' ability to convert USDC to dollars until banks re-opened. USDC's market capitalization dropped significantly, but it has since restored its peg and remains the second-largest stablecoin by market cap. Circle's CEO announced they would transfer $3.3 billion from SVB to BNY Mellon and switch to a different settlement network to avoid future issues.
What is Tether (USDT)?
Tether (USDT) is a stablecoin pegged to the U.S. dollar. It is a type of cryptocurrency that aims to keep its value stable, unlike more speculative crypto assets like Bitcoin. USDT is owned by iFinex, the company that also owns BitFinex. USDT supports multiple blockchains, including Ethereum, TRON, and Bitcoin Cash (SLP). As of January 2023, USDT was the third-largest cryptocurrency and the largest stablecoin, with a market capitalization of nearly $68 billion.
The value of USDT is backed by reserves and held in various forms. These include cash, cash equivalents, short-term deposits, commercial paper, and other investments. Tether provides a breakdown of its holdings on its website and updates it daily.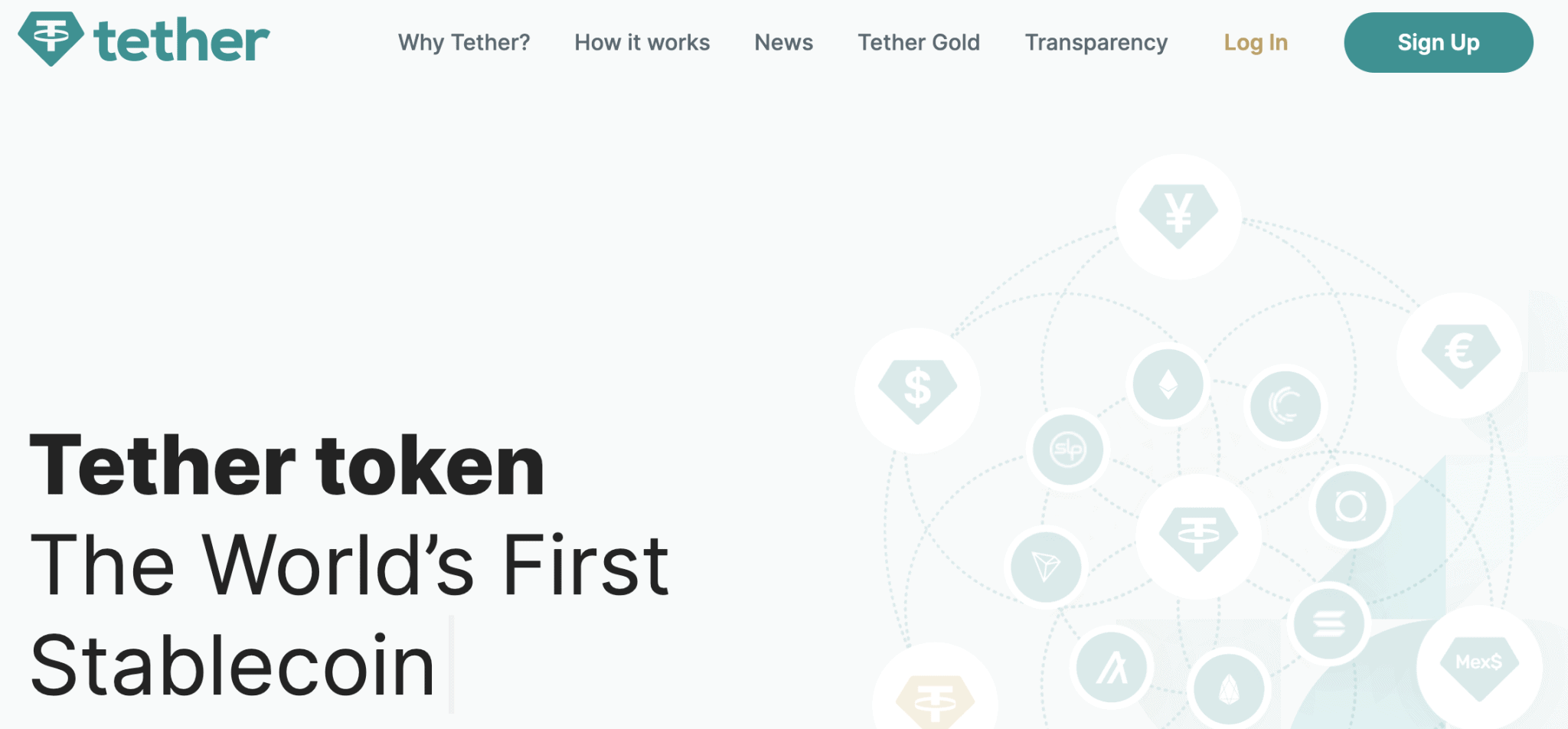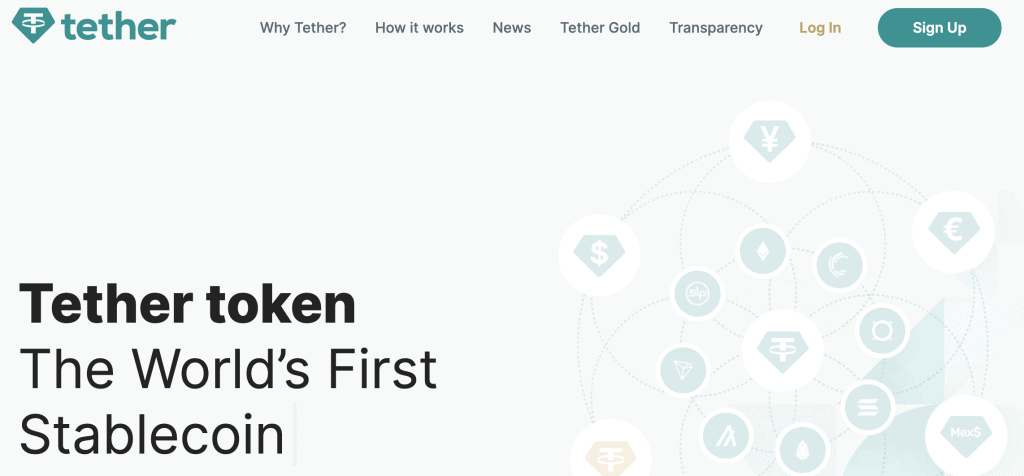 In November 2017, Tether reported a theft of $31 million in USDT tokens. This resulted in Teather performing a hard fork. The company has faced criticism over the adequacy of its reserves and access banking services in the past. However, Tether remains one of the most widely used stablecoins in the cryptocurrency market.
Is Tether USDT Safe?
Tether (USDT) is considered the third safest stablecoin. USDT is also based in the United States, but it lacks transparency when it comes to the reserves backing it. This lack of transparency may cause some concern for investors.
What is Binance USD (BUSD)?
Binance USD (BUSD) is a stablecoin issued by Binance and Paxos. Each BUSD token is backed by one US dollar, which is held in reserve. The aim of BUSD is to provide a stable cryptocurrency option for traders and investors who want to avoid the volatility of the digital asset market. Binance is the largest cryptocurrency exchange by trading volume, and the launch of BUSD is a strategic move to increase the adoption of cryptocurrencies.
BUSD is an ERC20 token that is built on the Ethereum blockchain, but it also supports BEP-2. BEP-2 is a technical standard that defines how digital assets can be created and transferred on the Binance Chain. This chain is a blockchain platform developed by Binance, providing users with a wide range of uses.
BUSD is widely accepted by various wallets and lending platforms. It is also approved and regulated by the New York State Department of Financial Services. This regulation helps to ensure that each BUSD token is backed by one US dollar, which gives investors more confidence when using this stablecoin.


What is Binance USD BUSD Safe?
Binance USD (BUSD) is another safe option, considered the best alternative to USDC. BUSD is issued by Paxos Global, which is also based in New York. However, BUSD has some extra counter-party risk, which could be considered less safe than USDC.
What is a Stablecoin?
Stablecoins are a revolutionary type of cryptocurrency that offers the best of both worlds. The benefits of digital assets and the stability of traditional currencies. As the name suggests, stablecoins are designed to maintain a stable value, achieved by being backed by a stable asset such as the US dollar, gold, or other commodities. This feature makes them a popular choice among investors who are looking to limit their exposure to market volatility.
There are several types of stablecoins, but the most widely used are US dollar-backed stablecoins like USD Coin (USDC), Tether (USDT), and Binance USD (BUSD). These fiat-backed stablecoins are pegged to the value of the US dollar, providing investors with a stable store of value. Other types of stablecoins include crypto-backed stablecoins, algorithmic stablecoins, or commodity-backed stablecoins.
With so many stablecoins on the market, it can be difficult to determine which one is the safest and most reliable. It's important to consider factors such as the stability of the underlying asset, the security of the platform, and the issuer's reputation when making a decision.
How Safe are Stablecoins?
Stablecoins are generally considered safer than other cryptocurrencies due to their value being pegged to a stable asset, such as the U.S. dollar or a basket of currencies. This peg helps to maintain a stable value and reduce price volatility, which is common in the cryptocurrency market. However, not all stablecoins carry the same level of safety, as their stability and security depend on the issuer's transparency, collateral, and regulatory compliance.
Some stablecoins, like USD Coin (USDC) and Gemini Dollar (GUSD), are considered safer because they are backed by well-regulated companies and undergo regular audits to ensure the collateral backing their value. However, others like Tether (USDT) have faced concerns regarding their transparency and the assets backing their value.
While stablecoins are generally safer than other cryptocurrencies in terms of price stability. However, their safety depends on factors like transparency, collateral, and regulatory compliance. It is crucial to research and evaluate individual stablecoins before deciding to use or invest in them.
What is the Safest Stablecoin in 2023?
No, stablecoin is without risk. However, USDC, the stablecoin created by Circle Internet Financial, is a highly trusted option in the digital asset industry. As a licensed and regulated financial services company, Circle ensures the security and stability of USDC.
One of the key factors that make USDC a safe option is that it is backed 1:1 by US Dollars and short-dated US Treasury bills held at approved banking institutions. This means that for every USDC token, there is a real dollar to back it up, providing users with peace of mind.
In addition, USDC also meets all anti-money laundering and know-your-customer regulations. This helps to prevent any illegal activities from taking place on the platform and protects users' identities and assets.
If you're looking for a stable and secure stablecoin, USDC is worth considering. However, USDC is still subject to some risks.
Conclusion
If you are looking for a safe stablecoin, USDC is considered one of the safest options, followed by BUSD and USDT. When deciding, consider the level of transparency and regulation, as well as each coin's backing assets and stability.
However, the safest stablecoin is subjective and depends on individual needs and preferences. Each stablecoin offers its own advantages in terms of security and reliability.
It is also important to note that this article is not financial advice, and the world of cryptocurrency, including stablecoins, is still highly volatile and risky. Before investing in any stablecoin, it is crucial to do your own research and understand the risks involved. Always seek professional advice before making any investment decisions.
FAQs
Is USDC Safer Than USDT?
USDC is considered a safer stablecoin than USDT because it is transparently backed by US dollars held in reserve and regulated by US financial authorities, offering accountability and transparency. USDT has faced issues in the past, with some questions about the accuracy of its claim that a US dollar backs each token in reserve and criticism for lack of transparency in its finances and operations. When choosing a stablecoin, factors such as backing, transparency, and regulation should be considered to determine the safest stablecoins.
Related Posts