When it comes to privacy & security, Chrome is not the most private browser out there, mostly due to it being a Google product. However, if you are concerned about your privacy, here are my 8 best chrome extensions for security and privacy in 2023.
If you don't want to download these privacy chrome extensions, I recommend moving across to the more privacy-focused browsers like Firefox, Brave, or Tor.
8 Best Chrome Extensions for Security & Privacy for 2023
Google Chrome has a whole host of extensions that you can use for privacy. These include likes of Anti-tracking, phishing, ad-blocking, password managers, proxy, and VPNs. I would recommend using a VPN whenever you go online to protect your privacy. A VPN should also be used in conjunction with these types of extensions. Below is a list of some of the most popular extensions for online privacy.

1. uBlock Origin Chrome Extension
uBlock Origin is by far one of the most popular privacy extensions with over 10 million users. This is an extension for content filtering. It is available for Chrome and many other browsers. uBlock stops unwanted ads whilst speeding up your browsing experience. It will block a host of media including ads, video ads from auto-playing, and intrusive trackers. You have the option to block pop-ups, block large media, cosmetic filtering, remote fonts, and JavaScript on a site-by-site basis. As an advanced user, you can also customize and add additional blocks.

2. Click & Clean Chrome Extension
With the Click&Clean extension, you can easily clean up traces of your internet activity automatically and simply, helping to protect your privacy. The types of things you can delete are your private data, cache, cookies as well as your download and browsing history all with one single button.
This is great for those who manually clean up their machines and want this done thoroughly and accurately, saving you time in the process. Unfortunately, there are a few pop-ups and ads whilst using this extension.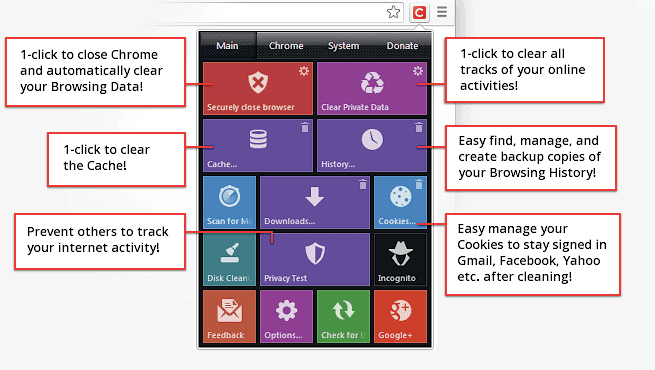 3. Ghostery Chrome Extension
Ghostery is probably one of my favourite adblocker extensions.  It has a nice and easy interface to use. Plus, when you have it running, it will block ads and remove advertisements from websites that you're visiting. This means it will remove any clutter from your pages so that you can concentrate on the content you actually want to see. You'll even get to see how it's performing.
The dashboard shows the number of trackers it's blocked on every page you visit. It helps to protect your privacy by blocking these trackers, putting you in control of who collects your data.  By default, it blocks all trackers. However, you can control the sites you'd like to allow access to and simply turn tracking, ad blocking, and smart blocking on/off.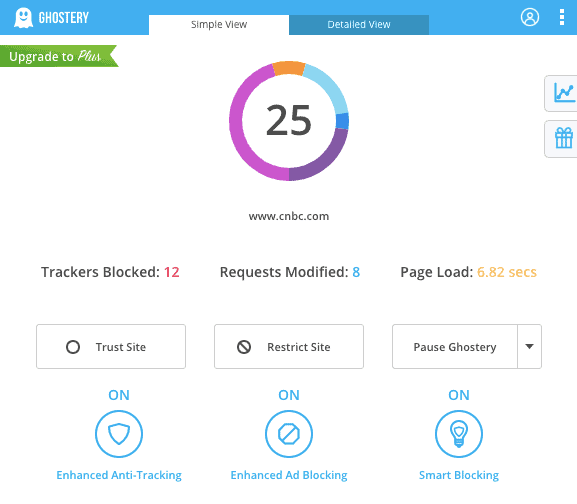 4. LastPass
LastPass Password Manager is a great tool to manage and protect your passwords. This chrome extension provides users with secure access from every computer or mobile device. With all your usernames and passwords saved to LastPass, you will be automatically signed into your accounts. Which should save you some time as well as your own memory!
You can also add a credit card and shopping profiles and generate secure passwords to replace any weak ones. You can access all your passwords within your vault which is secured with a master password. Your master password is never shared with LastPass, ensuring your privacy.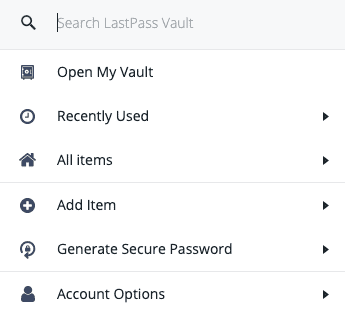 5. HTTPS Everywhere Chrome Extension
You may have already heard of HTTPS Everywhere, as it is automatically integrated into some of the more secure browsers available such as Brave. HTTPS Everywhere is an extension created by EFF.org and the Tor Project. This extension essentially switches sites that you visit from insecure "HTTP" to the more secure "HTTPS". It encrypts your access to websites which makes your browser and browsing experience more secure. Plus it will also help to protect you from the loss of private data, surveillance, and account hijacking.

6. Privacy Badger Chrome Extension
Privacy Badger is a free chrome extension also created by EFF.org (the same team behind HTTPS Everywhere). This chrome privacy extension will automatically learn to block invisible trackers. It will start blocking once it sees the same tracker on 3 different websites. When it detects suspicious sources following you, Privacy Badger will automatically tell your browser to stop loading the content from that source.
It also removes outgoing link click tracking on Facebook, Twitter, and Google. You can also create your own custom blocklists. The difference between Privacy Badger and a lot of other ad blockers is that they block content but do not use filter lists.

7. Panic Button Chrome Extension
This privacy extension, 'Panic Button', is slightly different from the rest on this list, in the fact that it helps you to be more private without prying eyes physically around you. PanicButton hides all your tabs at once with a single button for you to restore later. So, if you don't want others to see what you are looking at on screen you can hide this with a click of a button (or a keyboard shortcut). The tabs are saved as bookmarks, and with another click, you can restore all the tabs you were using previously. These can even be removed for good if you no longer need them.


8. DuckDuckGo Privacy Essentials
DuckDuckGo, famous for its anonymous search engine also has a chrome extension available. Privacy Essentials has tracker blocking, private search, and smarter encryption, so your online data is more private by default. Their Privacy Grade service shows you how much a site can be trusted and they force sites to use encrypted connections when available. Yet another extension with a tracker blocker, DuckDuckGo stops advertisers from tracking you on the sites you visit. And of course, their search engine is also inbuilt which will never track your searches.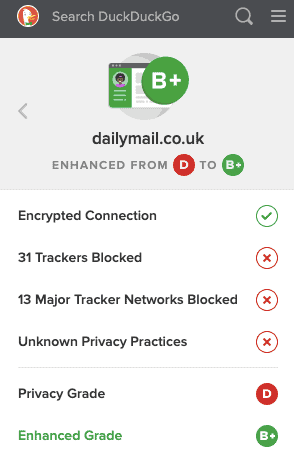 Other Chrome Privacy Extensions to Consider
There are so many great Chrome extensions for privacy options. Especially for content filtering and adblocking a few others to mention are; Disconnect, Adblocker, and Script Safe.

Privacy Focused Browsers
If you are considering moving across to a more privacy-focused browser, I would recommend looking into the likes of Firefox, Brave, or Tor. Using these types of browsers negates the need to add the chrome extensions for privacy into your browser, as many services are inbuilt as standard.
Related Posts