1inch Network has partnered with Revolut in a bid to entice more people to learn about cryptocurrencies.
1inch Network, a leading cryptocurrency project, announced via a Medium post on Monday that it had partnered with Revolut, one of the leading fintech companies in the United Kingdom.
According to 1inch Network, the partnership has led to the launch of the crypto 'Learn & Earn' course. 1inch Network added that the course is part of Revolut's educational program run with various partners. The team added that this is the first step of the partnership with the leading customer-centric platform, which offers all the necessary tools for money management. 
While commenting on this latest development, Sergej Kunz, 1inch Network co-founder, said;
"DeFi education is vital as it drives further mass adoption. We are super excited about the course we are launching with Revolut, and we also hope it'll pave the way for our in-depth collaboration."

Sergej Kunz, 1inch Network co-founder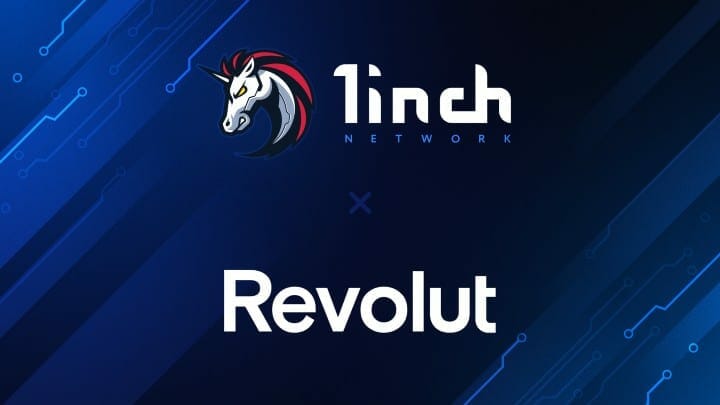 Revolut is a leading fintech platform with over 20 million customers globally. In the last few months, the UK-based fintech firm has expanded its list of cryptocurrencies offered to customers. The firm has also been diversifying its educational resource 'Learn & Earn', which has been completed by approximately 2.6 million crypto enthusiasts since its launch in March 2022.
"When we introduced the 'Learn & Earn' courses, we aimed to make the world of crypto more accessible. The results exceeded our expectations, demonstrating that there is a true customer need for this form of education. Today we are thrilled to launch a new series of lessons, developed with the highly reputable 1inch Network, which will bring customers even more insight into different crypto concepts."

 Emil Urmanshin, Crypto General Manager at Revolut
1inch Network added that the course focuses on three fundamental aspects; how DEXes work, how the Pathfinder algorithm allows users to get the best swap rates, and how DAO governance is managed. DeFi basics prepare users to immediately put their knowledge into practice in an engaging and entertaining way.
The incentive to learn more about cryptocurrencies is one of the exciting features of the course. The reward is available in 1INCH tokens and is added to the crypto balance of Revolut users, displayed in the app before the start of each new lesson. 
The course ensures that by training, users not only earn 1inch tokens but also get a convenient tool for their next moves in the DeFi space.
Like some of the leading fintech companies in the world, Revolut allows its users to buy and sell a wide range of cryptocurrencies, including Bitcoin, Ether, Tezos, Litecoin, XRP, and more. 
Related Posts