In this SportX review, we take a look into the crypto sports betting platform. Review their own SportX SX token, how to get sign-up, place a bet, and also how to stake to earn rewards.
SportX is a crypto-enabled sports betting exchange, allowing users to bet and set their own odds on popular sports, events, and crypto markets. Check out their Summer Tournaments schedule where you can compete against other punters to win prizes up to $10,000.
SportX Review
What is SportX?
The SportX betting exchange is a peer-to-peer platform, powered by crypto. Within the exchange, users can set their own odds and bet against other users using a set of smart contracts on Ethereum and Polygon.
Users can bet with cryptocurrencies such as USDC, ETH, or DAI from the safety of their own wallets. There's a large array of sports available including the likes of basketball, soccer, tennis, esports, rugby cricket, or even crypto markets such as the price of Bitcoin.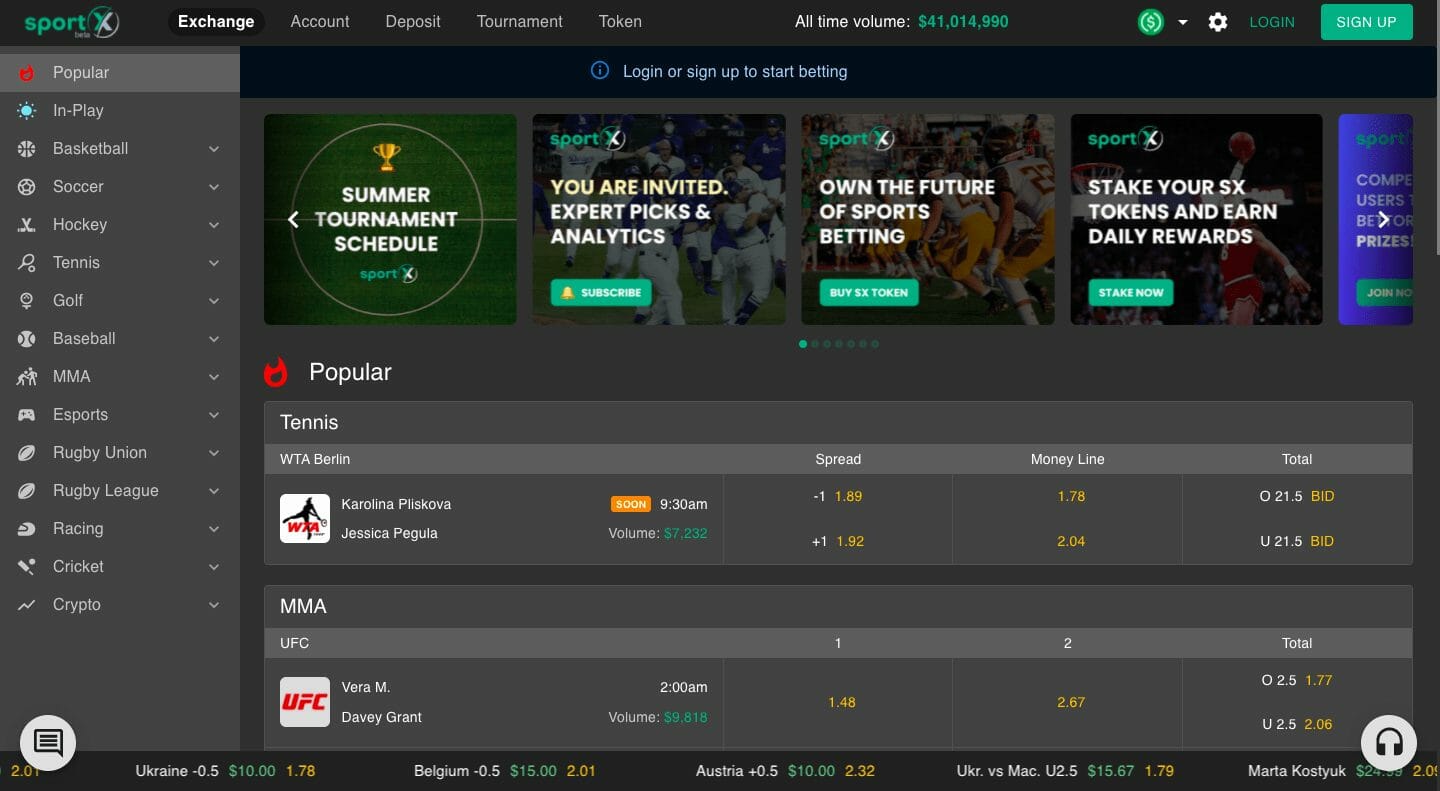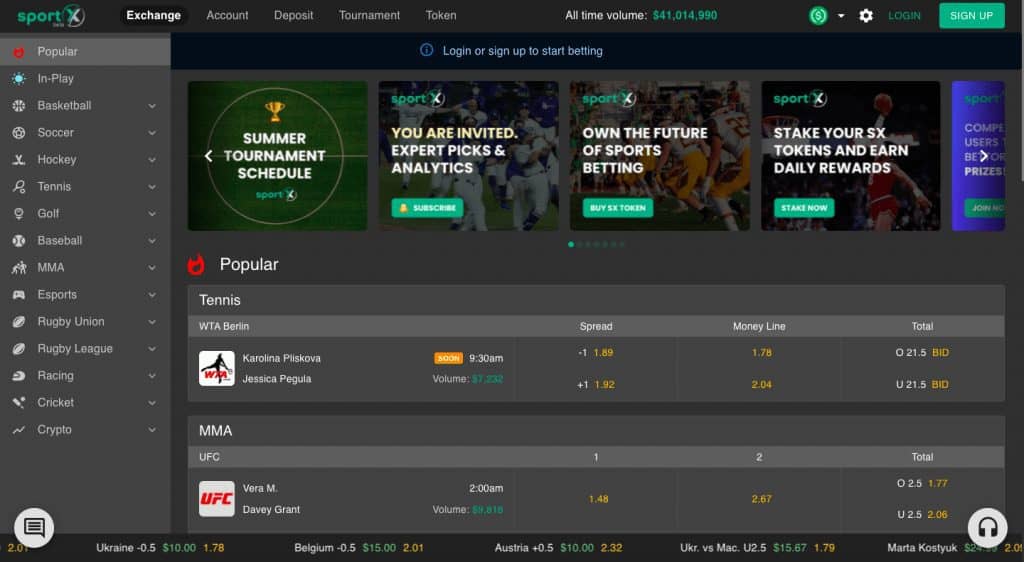 With SportX users can choose to either be the bookie and offer their own odds on the exchange, or they can take other users' existing offers. Allowing users to bet on sports with no intermediaries.
SportX may sound familiar for those of you who are Exodus wallet users, as they integrated the platform in the apps section of their wallet in 2020.
Sportx Social Links
Follow SportX social channels, follow them on Twitter and Medium, and join their community Discord!
SportX Summer Tournaments
SportX is also home to especially run tournaments where users can get involved and compete against other bettors.
At the time of this SportX review, this is currently their "SportX Summer Tournament" which includes a series of betting tournaments for the F1, Euro knockouts, Wimbledon, and UFC where you can win some prizes.
Tournaments are free and users simply need to click onto a tournament to join, place a bet on the exchange and winners will then receive prizes.

SportX $SX Token
SportX also launched their own SX token in January 2021, which users earn from simply using the site. These tokens can be staked to earn daily staking rewards, reduce betting fees, and participate in governance.
Each time you win a bet, you earn SX tokens. which are relative to the total winnings that week. Your winnings for the week are calculated by adding up the profits (return – stake) for every bet. These SX tokens are automatically staked in your account.
The SX tokens are currently available on exchanges such as UniSwap, QuickSwap, or SushiSwap.
SportX Supported Tokens
With SportX you can use cryptocurrencies such as USDC, DAI, or ETH. If you don't already have these tokens, there are a few different methods you can use, you can send some across from another wallet or exchange, or you can fund your wallet by buying the tokens using 3rd party providers.
Before you can start betting you actually need to exchange your tokens from USDC, DAI, or Ethereum across to the Polygon USDC, DAI, or Ethereum. The reason for using Polygon is to reduce the price of the gas fees absorbed by SportX, meaning there are zero gas fees for trading. These tokens can be swapped to Polygon tokens using the integrated Bridge.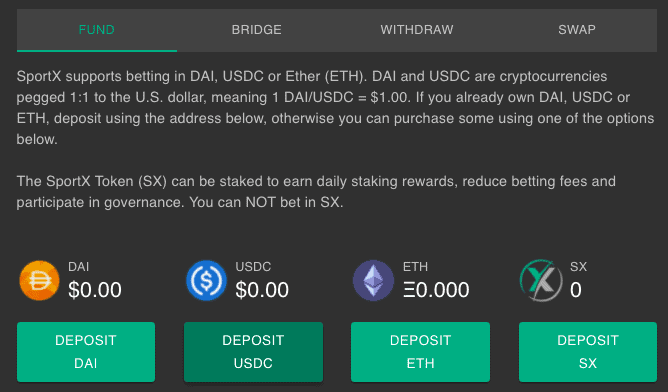 How to Transfer Tokens to Polygon with SportX Bridge?
The SportX Bridge is used so that you can convert your USDC/DAI or ETH to Polygon USDC/DAI or ETH. This function is generally free to use for bridging DAI and USDC to Polygon DAI/USDC. However, you will find that there are network fees for converting ETH to Polygon ETH.
There is also a function to swap from the Ethereum SX token across to Polygon SX token, which is used for staking.
Once your tokens have been bridged to Polygon tokens, they will appear at the top of the screen and you can then start to bet.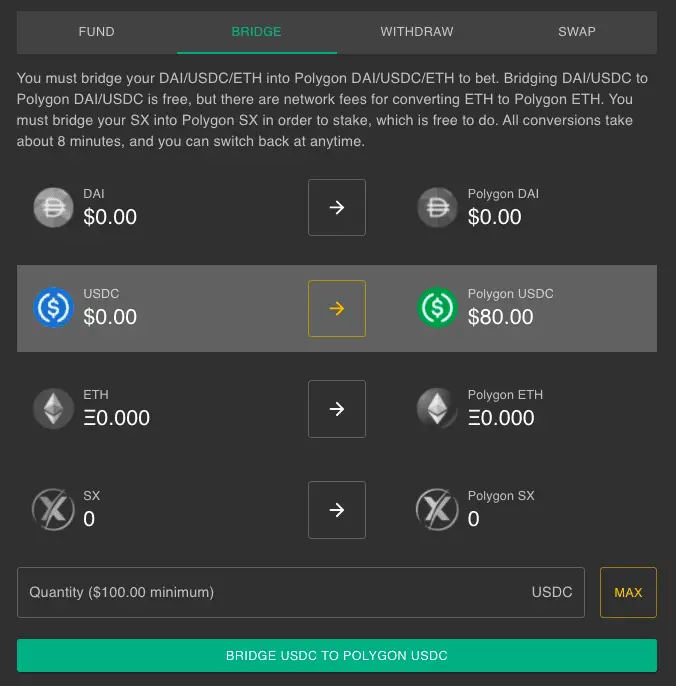 How to Sign-up to SportX?
Once you've funded your account (or if you have simply connected up a wallet, such as MetaMask), you will be required to create a  user account that is required for compliance purposes and allows you to compete in tournaments.
This includes adding some basic information including your country, date of birth, and the creation of a username that will be displayed in SportX tournament leaderboards.
Just be aware due to the strict rules around gambling that you will need to check that your country is allowed in their faqs or terms and conditions.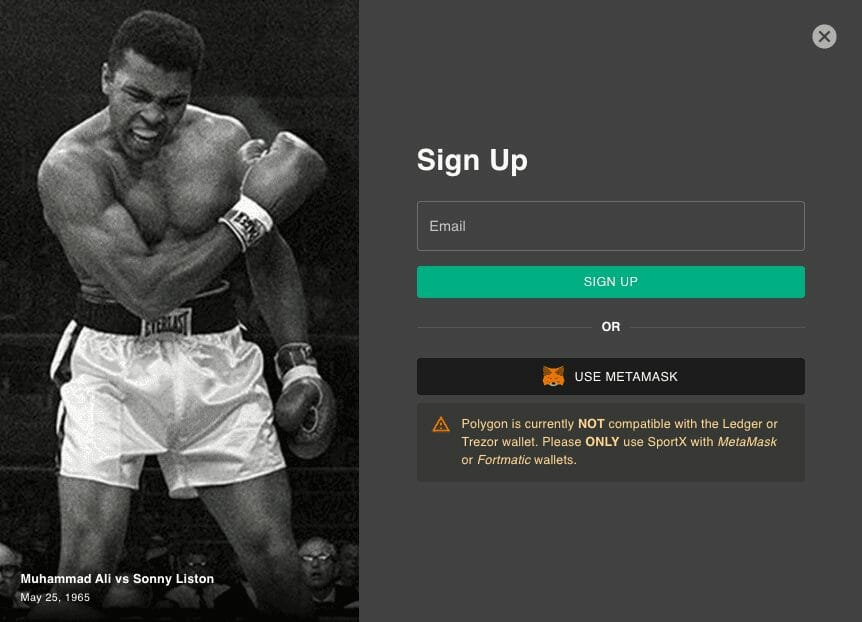 How to Stake SportX SX Token
The SX tokens can be staked, and you can currently earn an impressive 59% yearly yield staking on SportX. Also by staking their token you'll get some discounts from your fees. By default these are at 4% however, the more SX tokens you stake, the further reductions you'll receive, with fees as little as 0.80%.
SportX tokens that you earn through bet mining will be automatically added to your account. However, if you want to deposit SX tokens for staking, you will need to first bridge them to Polygon SX tokens using the bridge.
Just be aware that when unstacking your SX there is a 14-day cool-down period in which you are not eligible to earn rewards or withdraw your SX.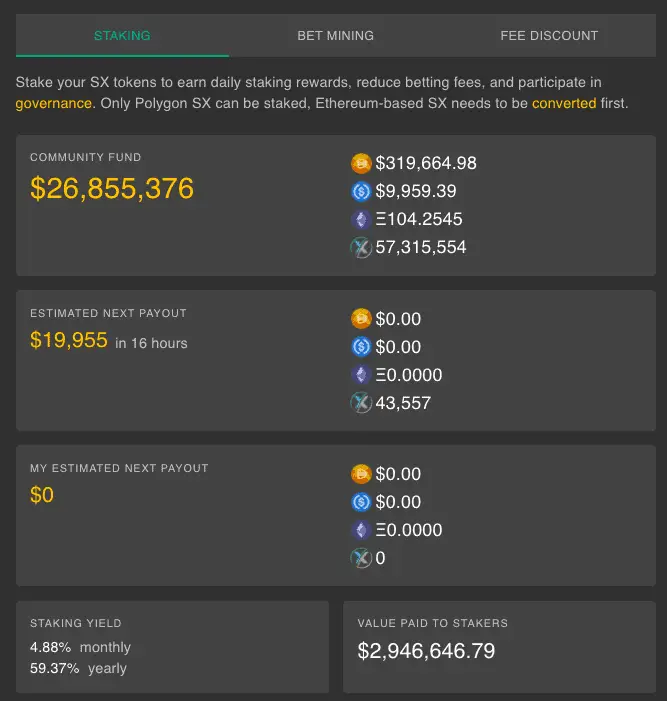 Related Posts