In this beginner's guide to Matched Betting, we will explain how to make money-matched betting in 2023.
Matched betting is one of the best ways to make money online in 2023. We have personally profited from matched betting and helped our friends and family make £500+ by taking advantage of bookmakers' free promotional bets.
Matched Betting in the UK is a legal way to make guaranteed profits if you know what you are doing. To help take advantage of this online money-making hack, we recommend using OutPlayed.com. Profit Accumulator provides members with tools and support to help maximize profits and potentially generate a second income from home.
How to Make Money Matched Betting?
Football World Cup 2022 Matched Betting Offers
If you´re looking to make some quick cash online, match betting during the Football World Cup in 2022 could be a great opportunity. Due to the tight COVID restrictions, sports were heavily affected, costing bookmakers millions that they will want to try and recoup. Therefore, they will likely try to tempt new and returning customers with generous sign-up offers.
So, why not take advantage of these generous sign-up offers and bonuses and try making some money on a match bet? Follow this match-betting beginners' guide, and we will show you how.
Is Matched Betting Journey Worth It?
Bookmakers online and on the high street are all competing for your business. To attract new customers and re-engage with existing customers, they offer promotions, which are normally in the form of bonuses and free bets.
The bookmaker's aim is for you to sign up to their website and place your initial bet, and they will then offer you a free bet as a sign-up bonus. Now, the majority of customers will place this bet again and lose. So, customers will either lose their initial bet AND their free bet, or they may have been lucky and won both!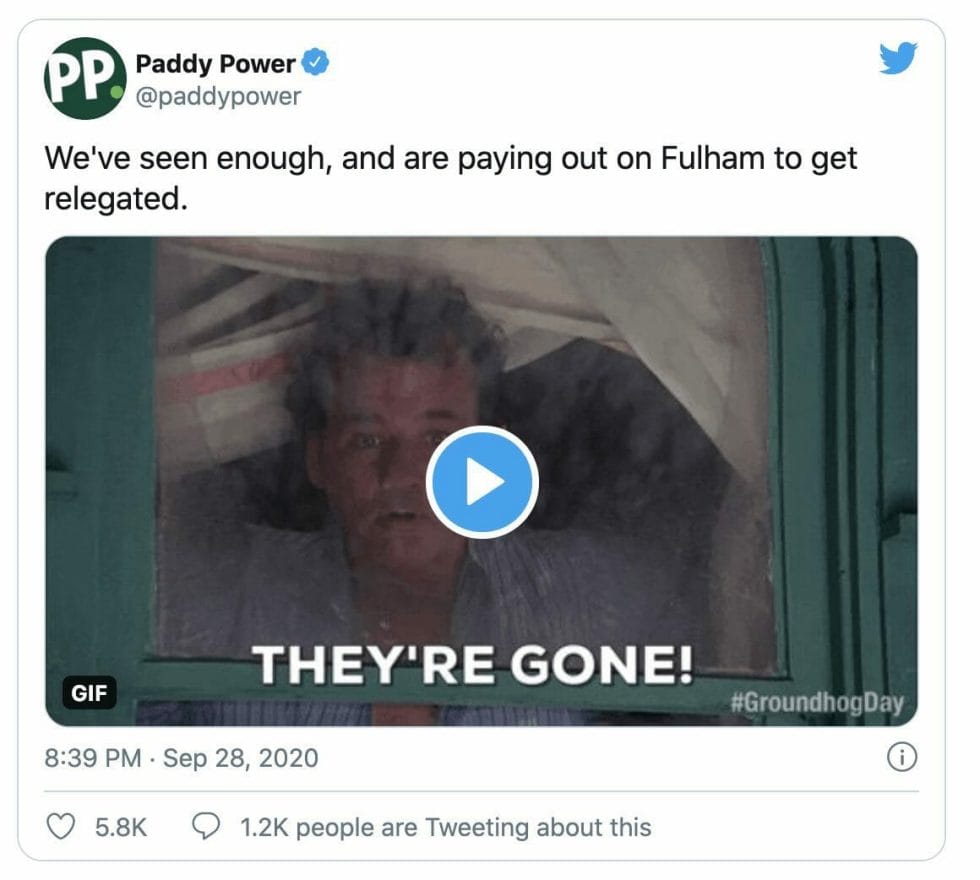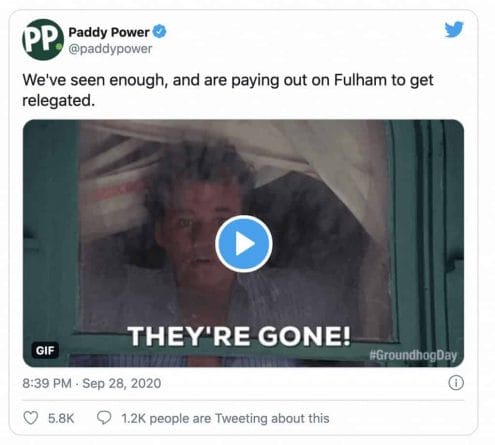 Some customers will now be sensible and stop there, but others will chase their losses trying to break even.  Either way, the bookmaker has now won… you may have won or lost your bet, but the bookmaker now has your email address and phone number, so you can now be hit with marketing in the future.
However, with the match betting technique, you can take advantage of these types of promotions and make guaranteed profits. An average-performing matched bettor can earn £10 and £30 per hour of matched bets. Or you can stop there and never place a bet again and run off with your profits.  But, if you want to continue to match betting, you can now take further advantage of these marketing emails and text messages.
How Much Can I Make Matched Betting?
This all depends on how much time you´re willing to put in. At the start, when you initially sign up, you will have plenty of free bets and offers and can make a few hundred pounds quickly. You won't make 100% profit from your free bets. That's because exchanges often charge around 5% commission for winnings when you are laying bets.
This is how betting exchanges make their money, unfortunately. There may also be a difference in odds on each website so that you can lose a little there, too. However, you can make around 95% of the free bet (tax-free), which is pretty good!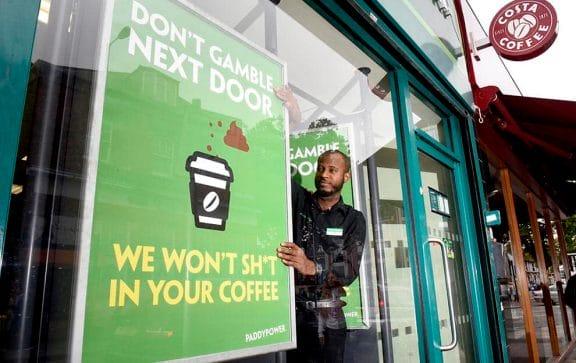 Is Matched Betting Legal?
Matched betting is not illegal. In fact, it's even been featured in the likes of the Guardian, Telegraph, and Money Saving Expert as a way to make money. And the money that you make is also tax-free. Now you may find that you are "gubbed" or removed from any special promotions or offers from a specific bookmaker, but there are plenty of other offers to take advantage of.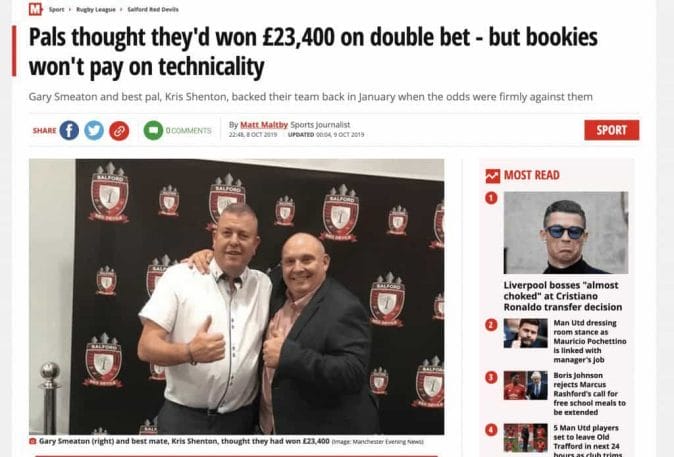 How Does Matched Betting Work?
The first thing you'll need to do is have an understanding of betting terminology. So, if you don't know already know the difference between a bookmaker and an exchange, a back, or a lay bet, then read on.
What is a Back Bet?
Backing a bet is placed at Bookmakers like Coral, Paddy Power, and Ladbrokes and is when you are betting for a certain outcome to come true. An example is if you bet Man United will win a match. If it comes true, you win the bet and the winnings. But then, if Man United lose or draw, you lose.
What is a Lay Bet?
Laying a bet is placed at a betting exchange like Betfair when you are betting against an outcome to come true. In this example, you'd be betting that Man United will not win. So, if they lose or draw, you win the bet.
Gubbed
Matched Betting gubbing is inevitable, and it's all part of the game, and you should consider it a badge of honour. You´re actually beating the bookmaker, and they don`t like it.
It's the bookmaker's job for you to lose and for them to make money. Over time, bookmakers' algorithms will notice your betting patterns and realise you are not a profitable customer. They will stop providing you with promotions and offers or, even worse… close your account. I got around this by signing my nan up and starting the whole process again.
How to Start Matched Betting
Lay and Back bets are used to cancel out the risk so that you place a Back bet at the online bookies and then a lay bet on a betting exchange. Betting against yourself at the same odds. So basically, in this way, you are "matching your bet". By betting on both outcomes, you won't win, but you won't lose either and, therefore, can't lose any money.
Your first/qualifying bet is what earns you the free bet. Then, once you've received your free bet from the bookmaker, you can get profits using the same back-and-lay method. And now, you are betting with someone else's money for half of the bets, but you get to keep the winnings.
To get started with match betting, you don't have to know anything about sports; essentially, who wins doesn't matter. But you will need to be over 18, a UK resident, have a bank account with a debit card, proof of address, ID and maybe around £200 for liabilities.
It may take you some time to get your head around it the first time, especially whilst you are getting used to the tools, systems and methodology, but with the help of the OutPlayed.com tools, you will start to speed through these.
Matched Betting Calculator
The matched betting calculator is an important part of the process, no need for complicated Excel spreadsheets. OutPlayed.com provides you with an easy-to-use Matched Betting calculator to calculate your qualifying or a free bet. It will tell you exactly how much you need to stake, your liability, and your guaranteed profit. Do take your time inputting the information into the calculator. Inputting the correct information will ensure you make a risk-free guaranteed profit regardless of the outcome.
Step 1: Join a Matched Betting Site (such as Profit Accumulator)
A matched betting service like OutPlayed.com will post bookmaker offers online daily. All these offers are then collated into one place so you can view them across all the different bookmakers.
They'll also provide step-by-step guides to help you place your qualifying and free bets and specific sports events to bet on. Plus, a calculator so you can place your back and lay bets on the different platforms.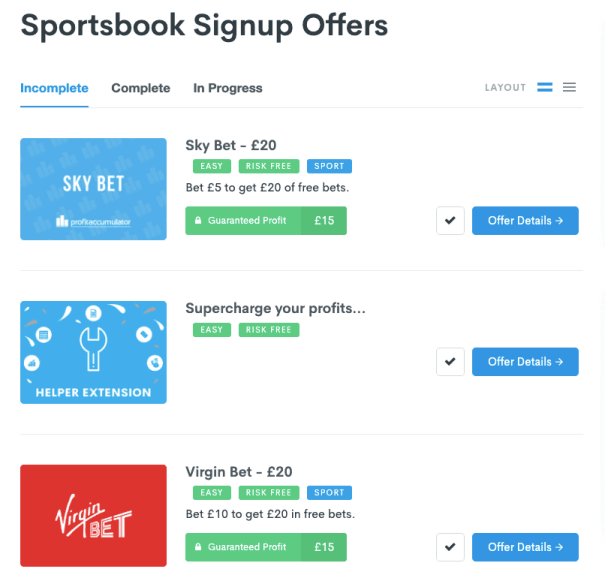 Step 2: Make a Qualifying Bet
The first type of bet you'll need to place is a first or qualifying bet. This is what earns you the free bet you'll need to sign up for accounts with both exchanges and bookmakers.
For example, Coral might have an offer that says if you sign up and place a £5 bet, you'll get £20 in free bets. You won't want to lose any money with matched betting so that you will place both a back and a lay bet for £5. And you'll need to have accounts and funds deposited in your accounts.
If you use a match betting site, like OutPlayed.com, you'll be able to use the OddsMatching tool to help you select which sports events to bet on based on your offer.
Once you've selected your bookmaker and exchange and have funds deposited, you can place your bets. Make sure you follow the offers' step-by-step guides and terms and conditions, as this is where you can often make mistakes.
First, you'll want to place the back bet with the bookmaker and then place your lay bet with your exchange. And ensure that when you reach both sites, you check the back and the lay odds before you place the bets. Just in case there's been any movement, or they're inaccurate.
You may find that you have lost a minimal amount for this bet. But remember, we do not plan to make a profit during this bet; this will come with our free bet.
Step 3: Make a Free Bet
Once you have received your free bet from the bookies, you can go ahead and bet again using the same back-and-lay methods. However, this time, you are not betting with your own money.
Using the Oddsmatching tool again, you can find the best-matched events for your bookmaker's offer. Any events with higher odds will come with higher liabilities (i.e., the amount you will need to deposit into your exchange on top of your stake). So selecting odds closer to the minimum available for your offer may be advisable.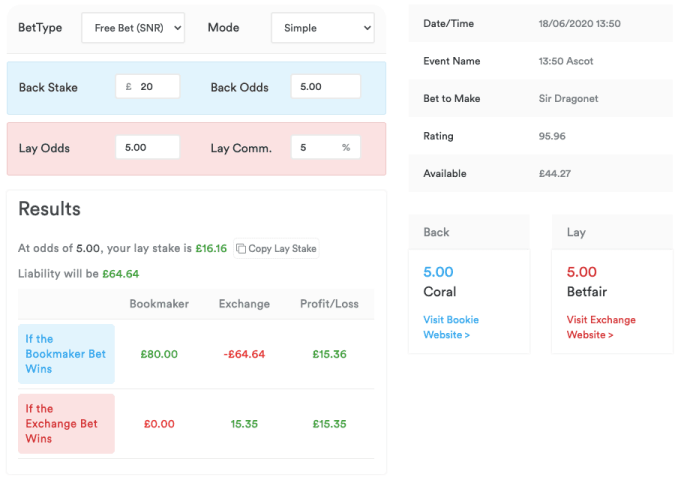 Then, place your bets. First over with the bookmakers and then over on the exchange. Closely checking the odds again to ensure they have not moved.
Some free bet offers will come in the form of 2 x £10 bets. If this is the case, you can place the same bet twice.
And this time, you'll find that you are now in profit!
Step 4: Repeat the Process
That´s all there is to it! You can now rinse and repeat this process across all the different bookmaker sign-up offers.
At first, it may seem complicated, but you will become faster at placing your bets. Just take your time initially and ensure you enter the correct data in the calculator.
Matched Betting Blog
Are you getting more interested in earning money by betting? Then, keep track of the best ongoing bookmaker offers and follow matched betting blogs and Twitter. OutPlayed.com does have its own forum where you can discuss strategies. I also watched matched betting reviews, but beware of online personalities on Twitter offering betting tips; this is a quick way to lose money or your profits.
Update: The MSE-matched betting forum has already been removed from the MSE forum. You can read more about how several matched betting work on Matched Betting Better blogs.
Related Post