This article is designed to guide you through the process of how to delete Cash App account, ensuring that you take all necessary precautions to protect your financial data and understand the implications of such a decision. From backing up your transaction history to ensuring all pending payments are settled, we'll provide a comprehensive overview to make the Cash App account deletion process as smooth as possible.
In an era dominated by digital transactions, apps like Cash App have become household names, simplifying how we transfer money and pay for services. However, there might come a time when you need to declutter your digital space or switch to a different platform, leading you to the question: How to Delete a Cash App Account?
How to Delete Cash App Account


What is Cash App?
Cash App is a mobile payment service developed by Square, Inc., enabling users to send and receive money directly through their mobile devices. Originating in the US but now also available in the UK, this platform has expanded its functionalities over the years. Beyond its core peer-to-peer money transfers, users can also get direct deposit payments, order a customizable Cash Card for everyday transactions, buy and sell Bitcoin, and even invest in stocks.
With unique features like $Cashtag a distinct identifier, users can transact without sharing personal details. The app places a strong emphasis on security with layers of protection such as PIN, Touch ID, and Face ID verifications, coupled with encryption to safeguard all activities.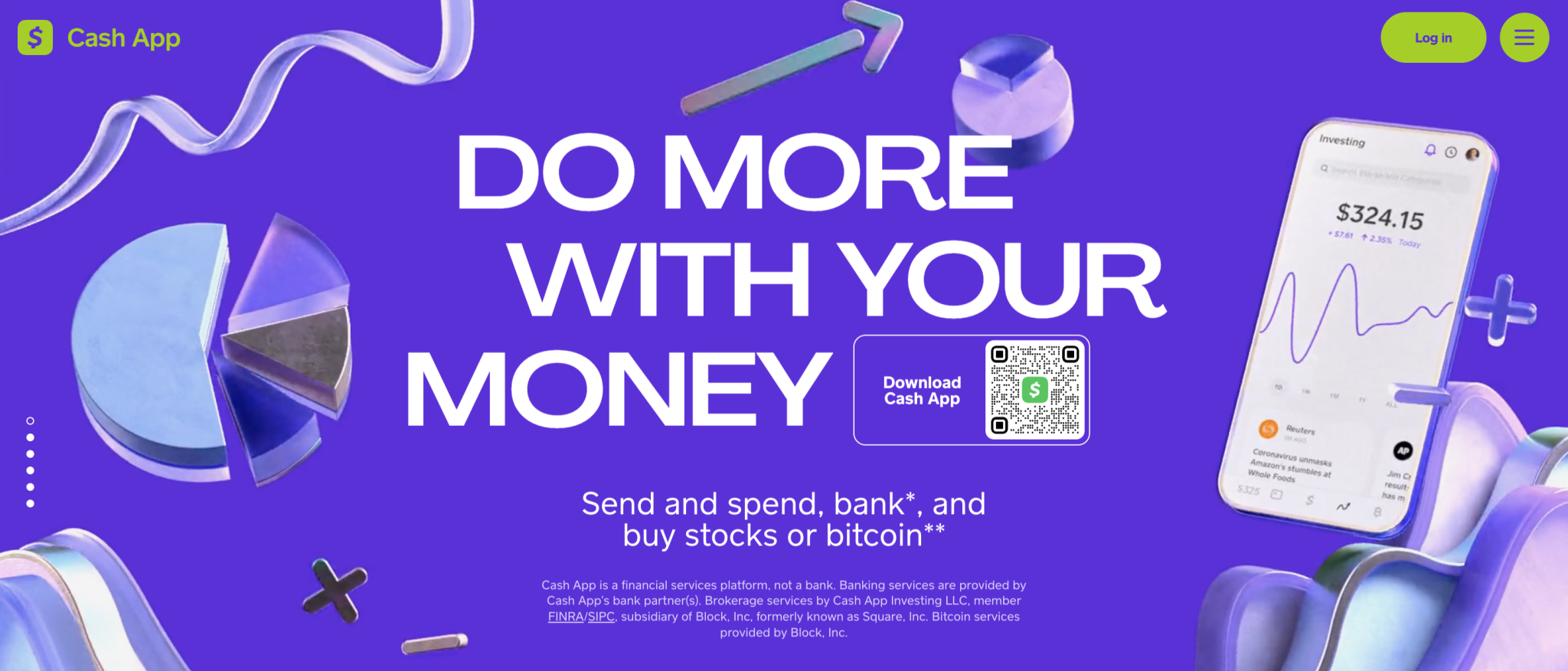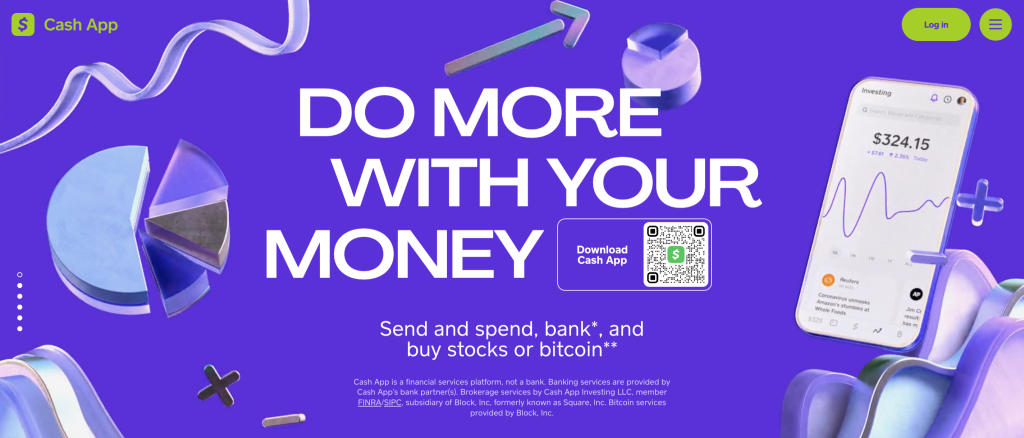 Why Would You Want to Delete Your Cash App Account?
There are various reasons that may lead you to delete your Cash App account. One reason could be that you no longer require the app and would rather use alternative payment methods. Another reason could be concerns over the security of your personal information, as deleting your account ensures that your data is no longer stored within the app's system.
It is important to note that deleting your Cash App account is a permanent action. All transaction history, funds, and personal details will be permanently deleted. Therefore, transferring any remaining funds to your bank account or withdrawing them in cash before proceeding with the deletion of your account is essential.
Pro-tip: Before deleting your Cash App account, it is advisable to contact customer support for assistance with any unresolved issues or concerns. They may be able to solve problems, thereby eliminating the need for deleting your account.
How to Delete Your Cash App Account
In this guide, we'll show you how to delete your Cash App account easily. It's important to withdraw your Cash App balance, cancel any subscriptions, and contact Cash App Support. So, let's dive in and get your Cash App account deletion process underway!
Step 1: Withdraw Your Funds from the Cash App
To clear out your Cash App balance, follow these steps:
Step 1: Open the Cash App on your device.
Step 2: Log in using your credentials.
Step 3: Tap the person icon in the top right corner to access your account settings.
Step 4: Select "Cash Out" to withdraw your Cash App balance.
Step 5: Enter the full amount you wish to withdraw.
Step 6: Confirm your decision to cash out.
Step 7: Wait to transfer the funds to your linked bank account.
Step 8: Verify that your Cash App balance is now empty.
Step 2: Delete Cancel Cash App
To cancel subscriptions on your Cash App account, please follow these steps:
1. Open the Cash App.
2. Tap on the profile icon located at the top left corner.
3. Scroll down and select "Cash Support".
4. Under "Something Else", choose "Account Settings".
5. Tap on "Close My Cash Account".
6. Select "Close Account".
7. Confirm your decision by tapping on "Confirm Closing Account".
8. Please note: Canceling your account will not cancel any subscriptions. You must cancel them separately.
9. To cancel any subscriptions, please proceed to the app or website of the service you are subscribed to and follow their cancellation process (as mentioned in Step 2).
10. If you encounter difficulties while cancelling a subscription, contact customer care or support for assistance.
How to Contact Cash App Support
If you encounter any issues or need assistance while deleting your Cash App account, please contact Cash App support. They have a dedicated customer care team available to assist you with any questions or concerns.
Contact Cash App support by opening the app on your mobile device. Tap the profile icon located in the top left corner of the screen to access your account settings.
In the account settings menu, scroll down and choose the "Support" option. This will redirect you to the support page, which contains frequently asked questions and helpful articles.
If you cannot find a solution or require personalized assistance, select the "Something Else" category. This will allow you to send a specific inquiry or request to the Cash App support team.
Cash App also provides web-based support. Visit their website and go to the support page. Look for the "Contact Support" or "Help" section to get in touch with their customer care team.
When contacting Cash App support, provide all relevant details about your account, such as your username, linked bank account information, and transaction history.
They will assist you in the process of deleting your Cash App account and provide any additional information or assistance you may need.
What Happens to Your Data and Transactions After Deleting Your Cash App Account?
When you delete your Cash App account, What Happens to Your Data and Transactions After Deleting Your Cash App Account? your data and transaction history are not completely erased. Cash App retains this information for a limited time to comply with legal and regulatory requirements. Once deleted, your personal information is no longer accessible to the public or other Cash App users.
Your transaction history, including receipts, payment details, and transaction dates, will no longer be visible. Cash App may keep anonymous and aggregated data for analysis.
To protect your privacy, it is advisable to review and delete any personal information or transaction details before deleting your account. This ensures maximum security.
If you have concerns about the privacy of your data after deleting your Cash App account, contact Cash App support for assistance and more information.
Can You Reactivate Your Cash App Account?
Yes, you can reactivate your Cash App account. The process may vary depending on the circumstances.
If you deactivated your account, simply log back into the Cash App using your previous login credentials. Your account details and transaction history should still be intact.
If Cash App deactivated your account for violating their terms of service, it may be more difficult to reactivate. In such cases, contact Cash App support and provide any necessary documentation or information to resolve the issue and regain access to your account.
It's important to note that limitations or restrictions may apply to reactivating your account, depending on the reasons for deactivation. Cash App reviews and makes decisions regarding reactivation on a case-by-case basis.
If you need to reactivate your Cash App account, it is recommended to reach out to Cash App support for guidance and assistance tailored to your situation. Keep table tags intact, if found.
Cash App Alternatives
Looking for alternatives to using Cash App? Look no further! We've got you covered with three fantastic options: PayPal, Venmo, and Google Pay. Ditching Cash App doesn't mean losing out on convenient mobile payment methods. Let's dive into the advantages and features each of these platforms brings to the table. Say goodbye to Cash App and say hello to a world of seamless alternatives that meet all your digital payment needs.
1. PayPal
PayPal is a widely used platform for making money transfers. It is known for its convenience, enabling easy and hassle-free transfers. With its global reach, PayPal is available in more than 200 countries and supports various currencies for international transactions.
PayPal prioritizes the security of its users' personal and financial information by implementing robust security measures. For buyers, PayPal offers protection for eligible purchases, ensuring a worry-free online shopping experience.
PayPal provides the flexibility of multiple payment methods, allowing users to link their bank accounts, credit cards, or debit cards for effortless funding and withdrawals.
Consider these important factors when deciding whether PayPal is the right choice for your money transfer requirements.
2. Venmo
Venmo is a popular mobile payment service owned by PayPal, designed primarily for peer-to-peer transactions. Users can easily send and receive money through a mobile app or web interface. A distinguishing feature of Venmo is its social feed, where users can share transaction notes or emojis with their Venmo friends, creating a social media-like experience. However, the exact transaction amounts remain private. Users can link their bank accounts, debit cards, or credit cards to fund their Venmo balance, and the platform employs encryption to ensure the security of user data.
Over the years, Venmo has expanded its services beyond just peer-to-peer payments. Approved businesses can now accept Venmo as a payment method, and the company also offers a physical Venmo debit card, allowing users to spend their balance wherever Mastercard is accepted. While Venmo's social and easy-to-use features have made it a favourite among many, users need to be aware of their privacy settings and be cautious when transacting to avoid potential scams.
3. Google Pay
Google Pay, a highly regarded application for money transfer, is known for its convenient and user-friendly features. With just a few taps on your smartphone, you can easily send and receive money. The application ensures the security of your financial information through multiple layers of protection. Moreover, Google Pay enables fast transactions, allowing you to transfer money to friends and family.
4. Apple Pay
Apple Pay, Apple's proprietary payment system, has seamlessly integrated itself into the lives of iPhone and Apple Watch users worldwide. Known for its swift and secure transactions, Apple Pay allows users to make payments in stores, online, and in apps without having to pull out their wallet or enter payment details. The platform uses a method called tokenization to keep card details secure, ensuring that actual credit or debit card numbers aren't stored on the device or Apple servers.
One of the standout features of Apple Pay is its compatibility with most major banks and credit card companies. Additionally, with Apple Cash, users can send and receive money right in the Messages app, making peer-to-peer transactions a breeze. If security and integration with the Apple ecosystem are high on your list, Apple Pay might be the perfect fit for your digital payment needs.
5. Revolut
Revolut is more than just a digital payment platform; it's a financial super-app. Founded in the UK, Revolut started as a no-fee foreign exchange tool but has since expanded its offerings to include everything from budgeting tools to cryptocurrency trading. Users can hold and exchange 30+ currencies in the app at interbank exchange rates, making it a favourite for travellers and those dealing with international transactions.
One of Revolut's standout features is its analytics tool, which categorizes and charts your spending, helping you manage your finances more effectively. Additionally, with features like one-time-use virtual cards and the ability to instantly freeze and unfreeze your card, security is at the forefront of Revolut's offerings. If you're looking for a comprehensive financial tool that goes beyond simple payments, Revolut is worth considering.
6. Wise
Wise has revolutionized the way we think about international money transfers. By offering real exchange rates without the markup that most banks add, Wise ensures you get more for your money abroad. The platform is transparent about its fees, so users know exactly how much they pay and why.
One of the key features of Wise is its multi-currency account, which allows users to hold, manage, and send money in multiple currencies. This is especially useful for freelancers, travellers, and businesses operating in multiple countries. The platform also offers a Wise debit card, which can be used for spending in various currencies worldwide. Wise offers a transparent and cost-effective solution if you frequently deal with international transactions and are tired of exorbitant bank fees.
Conclusion
Whether you're simplifying your digital footprint or transitioning to another platform, knowing how to delete your Cash App account securely is vital. While the process is straightforward, taking essential preparatory steps like transferring funds ensures a hassle-free experience. Always remember digital tools are designed to make our lives easier, but we must manage and utilize them effectively. If you ever need to revisit this process, our guide is here to help.
Frequently Asked Questions
How to Delete Cash App for Someone Who Has Died?
Closing a Cash App account for someone who has passed away requires a few specific steps. If you can access their password, the deletion process mirrors that of your account. If not, you'll need to contact Cash App's customer support to explain the situation. For verification purposes, be prepared with the deceased person's bank details and other relevant information.
Why can't I delete my Cash App account?
There can be several reasons you're facing issues deleting your Cash App account. Common causes include pending transactions, unresolved disputes, or account restrictions. Resolving these factors and ensuring a zero balance before account deletion is essential.
Can you delete Cash App account and make a new one?
Yes, you can delete your current Cash App account and create a new one. However, remember that your original $Cashtag and other associated details won't be available for the new account. Ensure all funds and important data are transferred or noted before deletion.
Can I delete Cash App account on a computer?
Cash App primarily functions on mobile devices, but you can manage some settings if you have access to Cash App on the web. However, for a complete and secure account deletion, it's recommended to use the mobile app.