In this Gemini Exchange review for 2023, we'll take a look at how you can buy Bitcoin, Ethereum, and other cryptocurrencies within their beginner-friendly cryptocurrency exchange. Whether you're an experienced trader or just getting started buying your first Bitcoin, Gemini has a range of tools to help you to buy, sell, or store your crypto.
So, let's dive into this Gemini Exchange Review to help you work out whether Gemini is the right crypto exchange for you.
Gemini Review: How to Use Gemini Exchange?

What is Gemini Exchange?
Gemini Exchange is a regulated cryptocurrency exchange, wallet, and custodian that makes buying Bitcoin, Ethereum, and various other cryptocurrencies simple and secure. The exchange was launched in 2015 in the US by the Winklevoss twins Cameron & Tyler, who rose to fame in 2004 after they sued Mark Zuckerberg over Facebook. The company has now expanded its operations to Europe and Asia.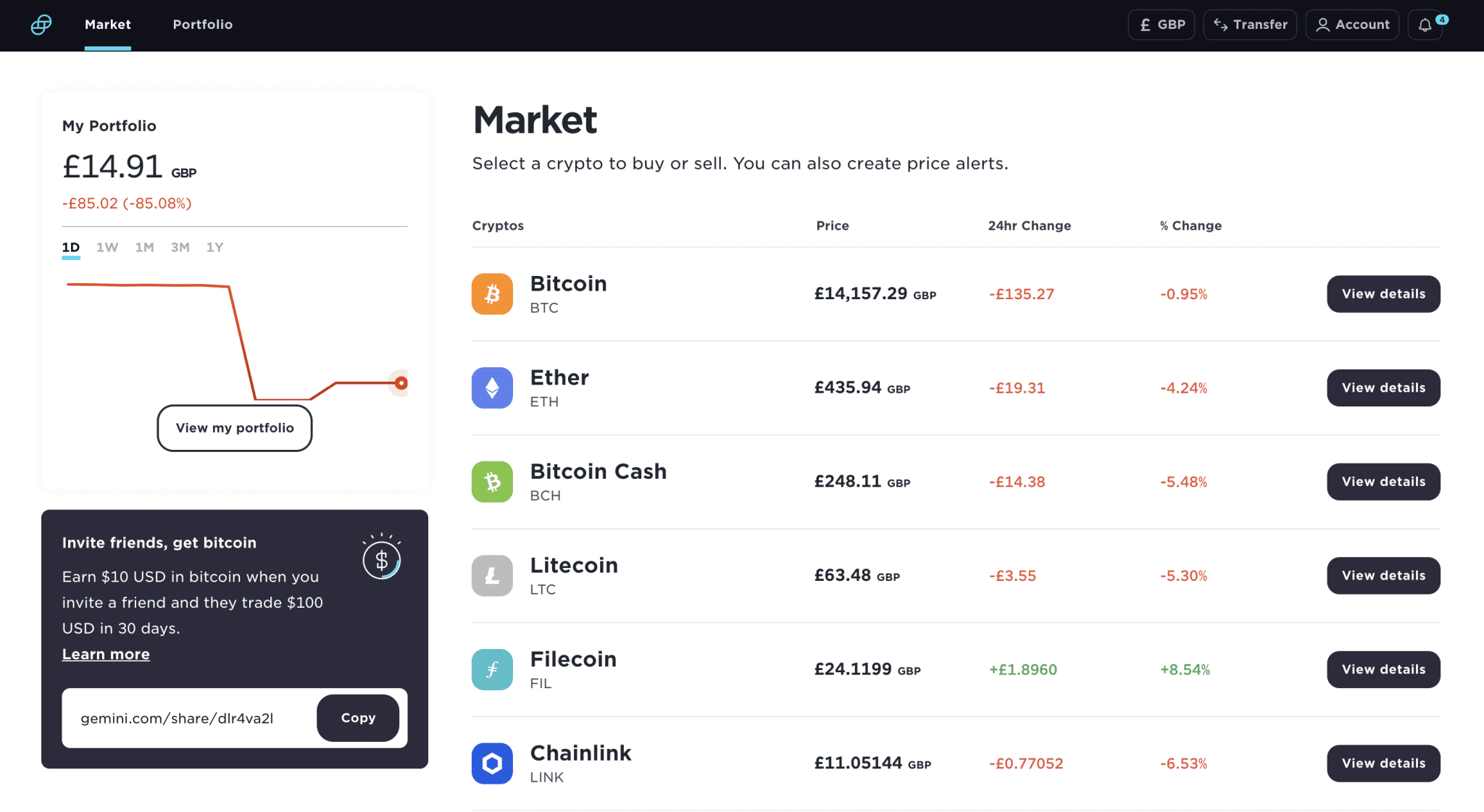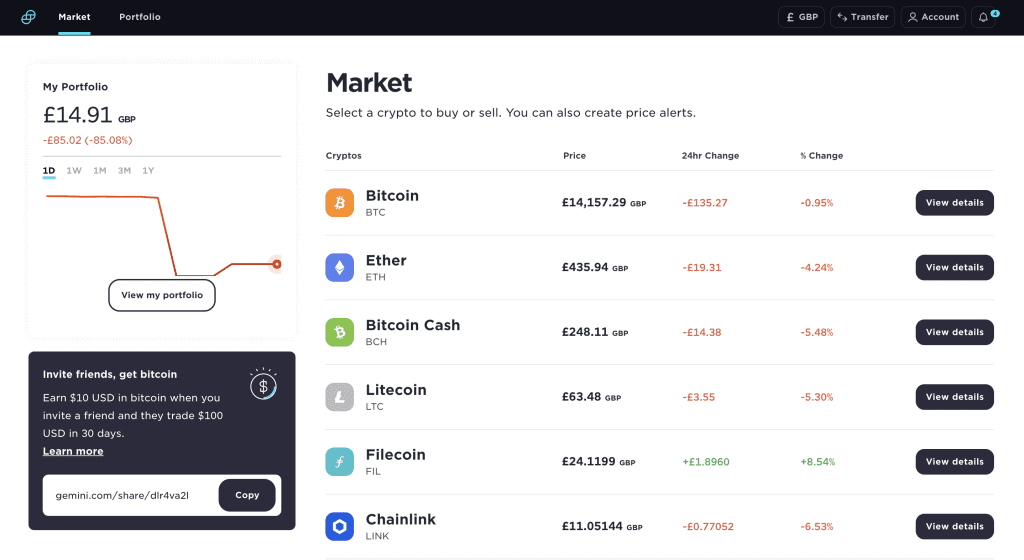 Gemini Exchange Fees
Gemini has a fairly complicated fee structure, which will depend on how you access their platform and whether this may be via mobile, the web application, or using their ActiveTrader platform. The below will explain the fees associated with the exchange platform only.
Withdrawal & Deposit Fees
Gemini does not charge any fees for deposits made using crypto and wire transfers. Although, some bank fees may apply depending on your bank. I wouldn't personally recommend it, but if you choose to pay with a debit card, you are charged 3.49% of the total purchase amount.
Withdrawals depend on the type of cryptocurrency but are also generally free for less than 10 per calendar month per withdrawal. And all bank wire withdrawals are also free of charge. A list of all the crypto fees can be found here.
Platform Trading Fees
All orders that are placed using the Gemini exchange incur both a convenience fee and a transaction fee. Before you place your order, you will be quoted a price that includes the convenience fee, and in addition, you'll also see the transaction fee that has been applied too, which will depend on your trading amount and currency.
If you want to help reduce the transaction fees you will be paying on Gemini, there are savings to be had by trading with Gemini ActiveTrader, where you can reduce your fees to a maximum of 0.35%.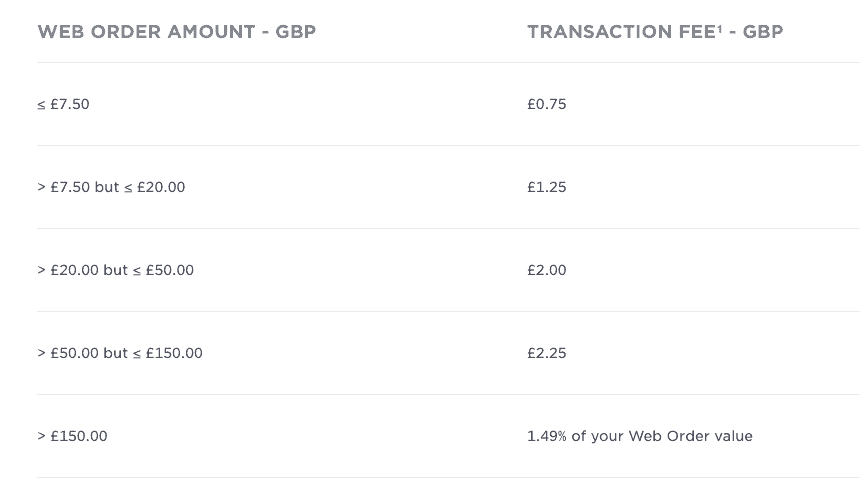 Is Gemini Safe?
Gemini has never reportedly been hacked, and most assets are held offline in Cold Storage. Only a small portion is held in their online Hot Wallet. The exchange is accessed with a combination of strong passwords and 2-factor authentication, which can also be used for withdrawals. However,
Gemini is a centralized exchange that controls your cryptocurrencies with access to your private keys. This means you are entrusting a third party to look after and secure your coins. I'd personally recommend not keeping your crypto in an exchange that is a far more likely target for hackers.
When you have finished trading, move your crypto to the safety of a wallet, such as the likes of a hardware wallet like a Ledger or a Trezor.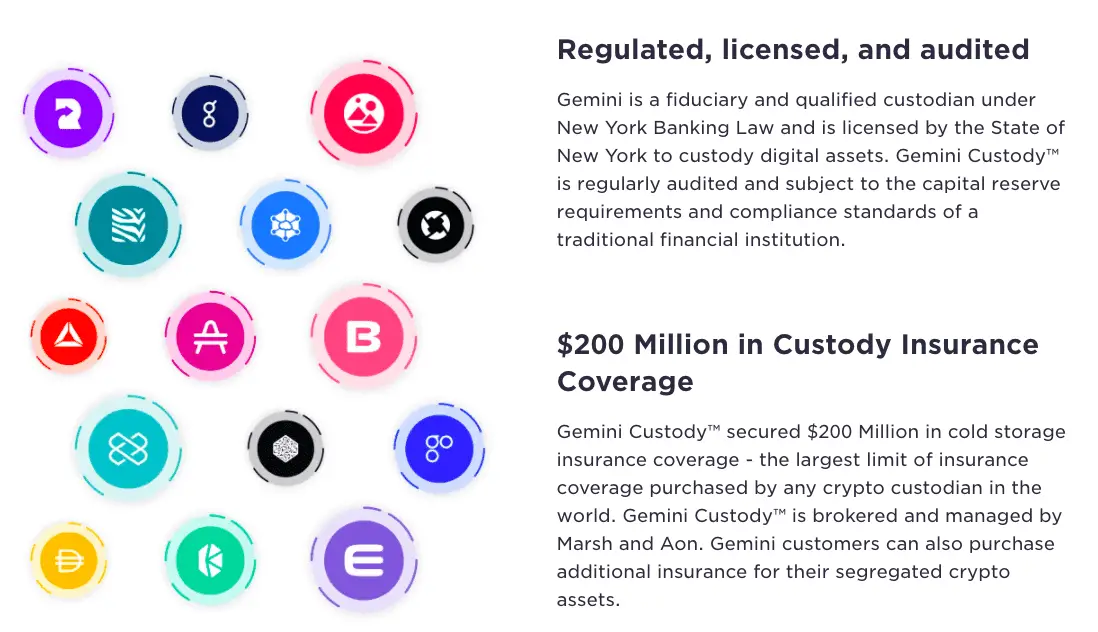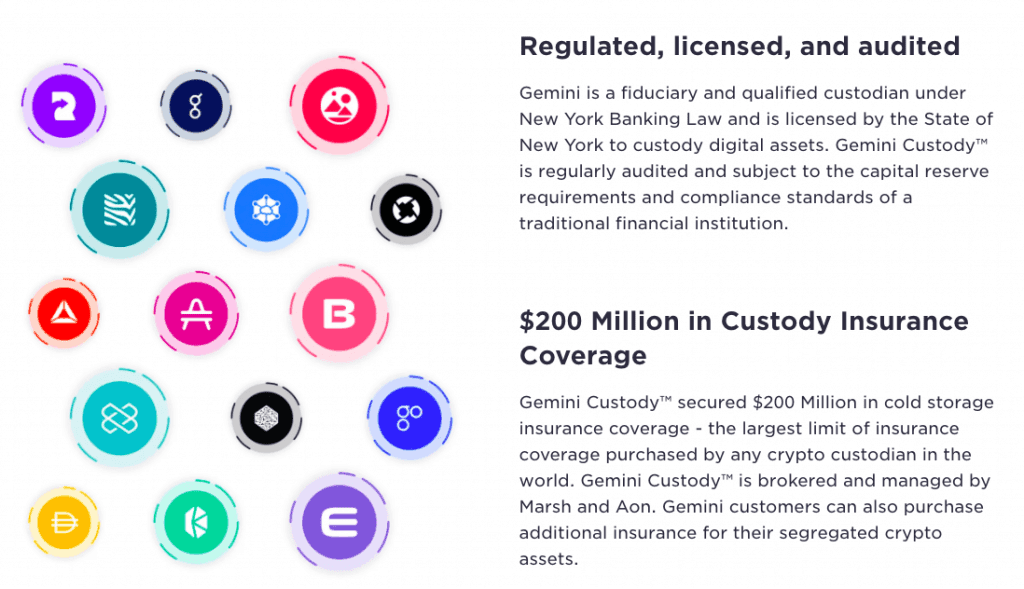 Gemini Supported Cryptocurrencies
Originally Gemini only supported Bitcoin and Ethereum. However, has since increased the availability to 26 coins and 42 trading pairs, including BTC, ETH, BCH, LTC, ZEC, OXT, DAI, BAT, and LINK. Plus, FIAT markets include USD, AUD, CAD, EUR, GBP, and HKD.
The lack of choice available on Gemini is one of its biggest negatives. Compared to the like of Binance, it can't compete.
Support
The Gemini exchange platform has a wide range of FAQs with helpful information to try to resolve any initial queries. However, if you need further assistance, you can contact them via a customer support line (based in the US) or direct message them via Twitter.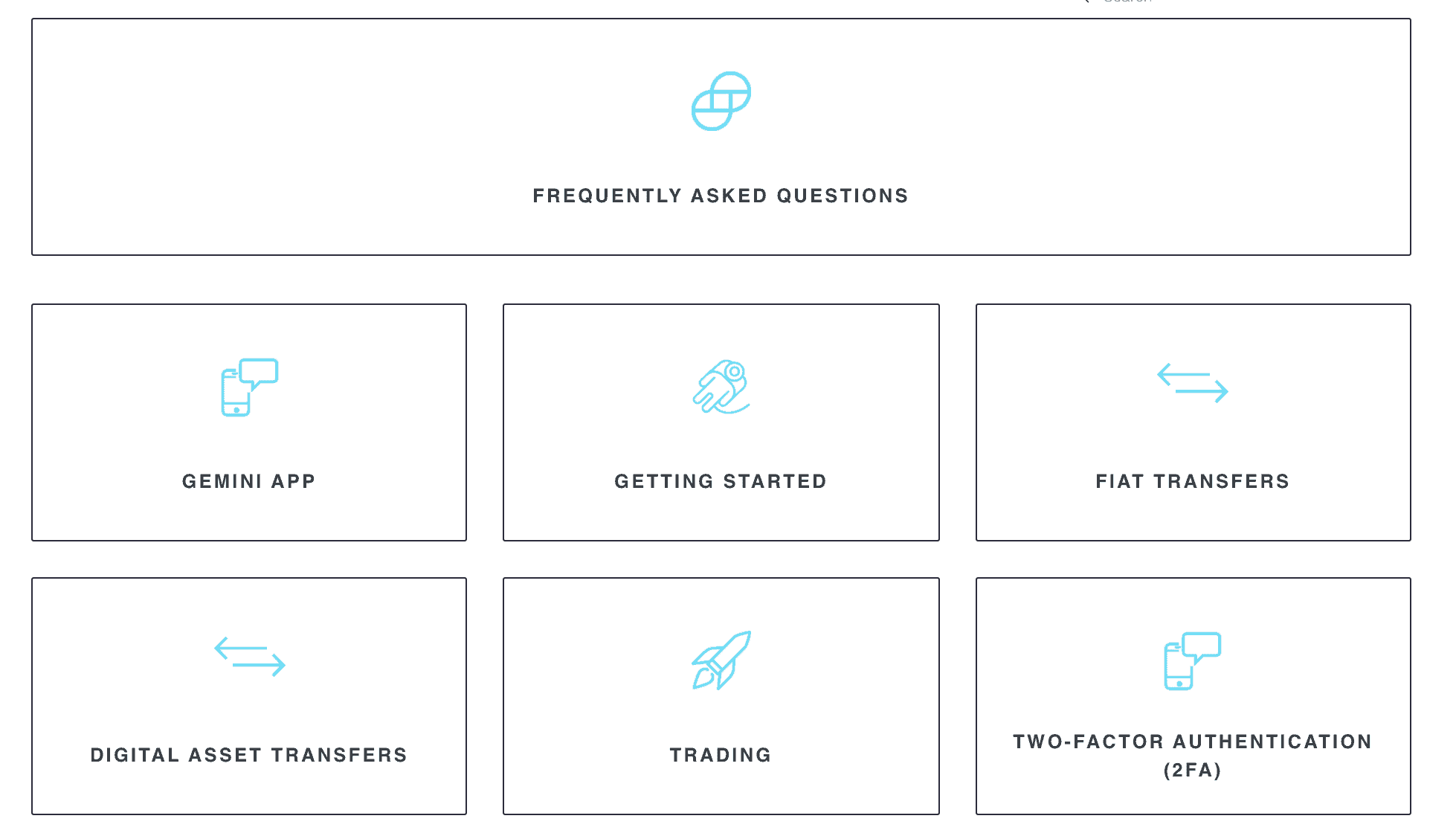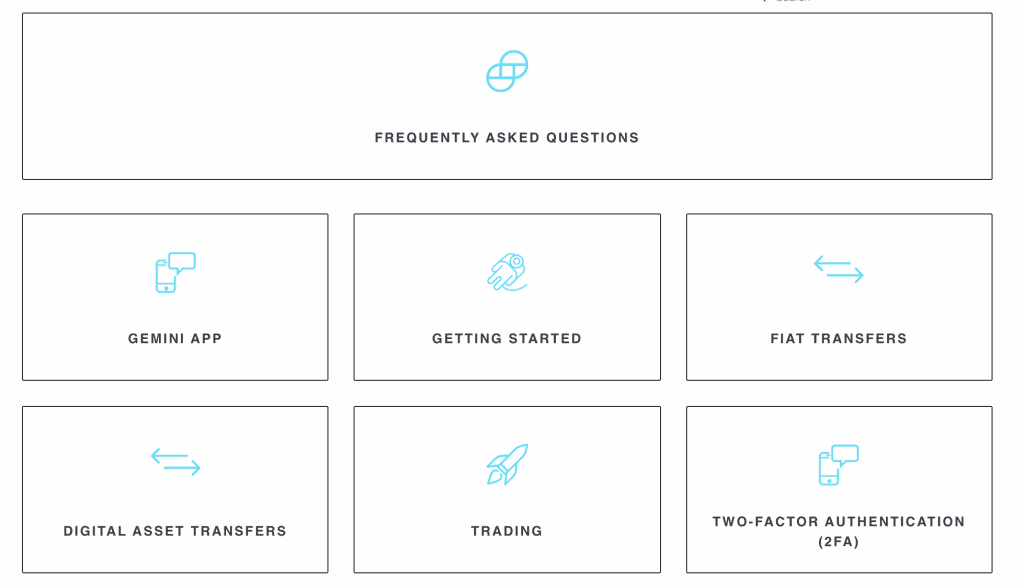 Gemini Referral
If you're new to Gemini and you're just getting started, you could get $10 of Bitcoin by using this referral link. Simply sign up for an account using the link and buy or sell with $100 or more within 30 days of creating your account. Then you will be credited $10 worth of bitcoin straight into your account.
You could also share your referral link with friends and family and, as the referee, could also earn yourself a further $10 when they also buy or sell with $100.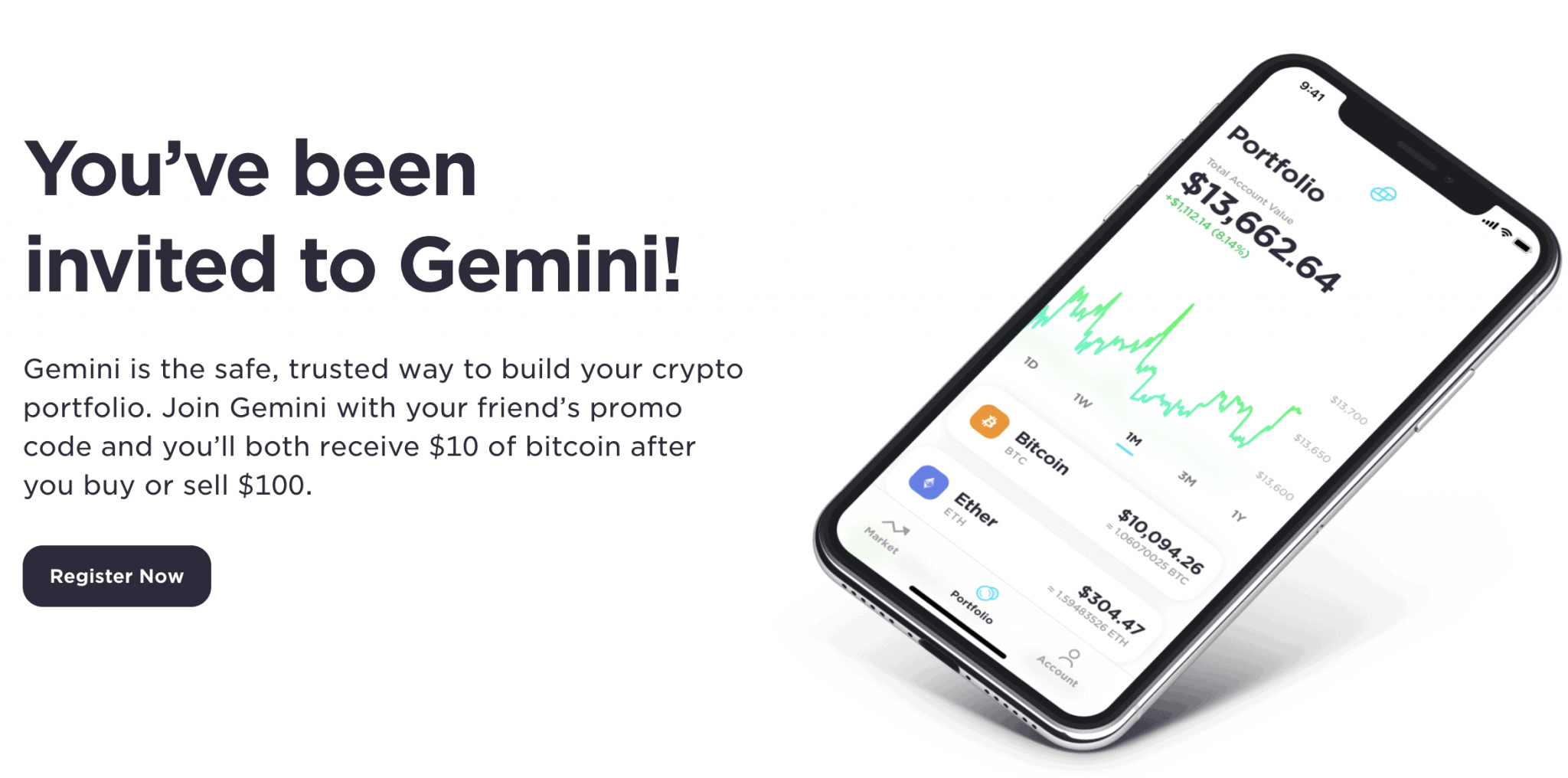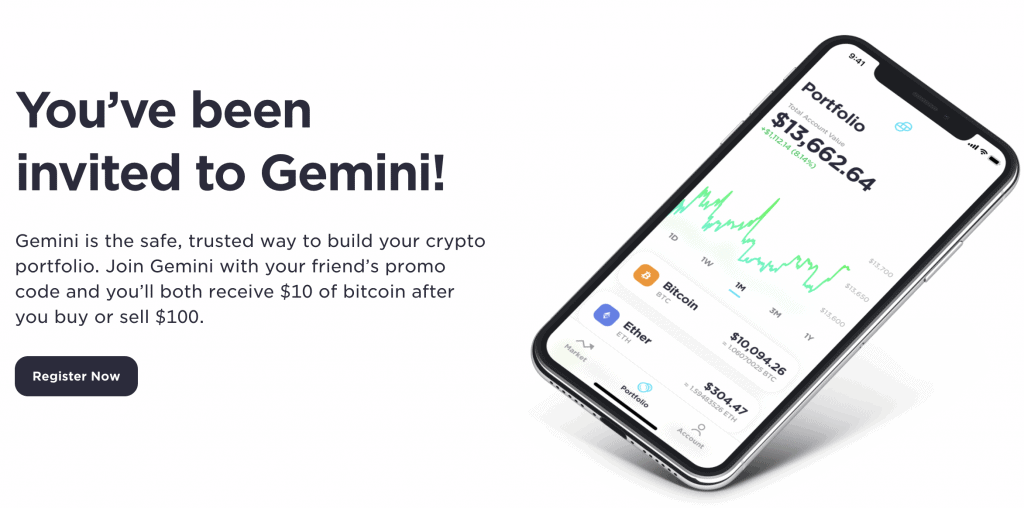 Gemini vs Coinbase
For beginners looking for a place to buy their first Bitcoin or other cryptocurrencies both Gemini and Coinbase are well-trusted platforms to get started. 
Both Coinbase and Gemini entice new customers with sign-up offers of $10 of free bitcoin Once signed up, beginners can very easily buy their crypto with bank transfers or credit/debit card payments. These exchange platforms both charge high fees based on their convenience, with Coinbase charging customers 3.99% for credit or debit card payments, whilst Gemini comes out (ever so slightly less) at 3.49%.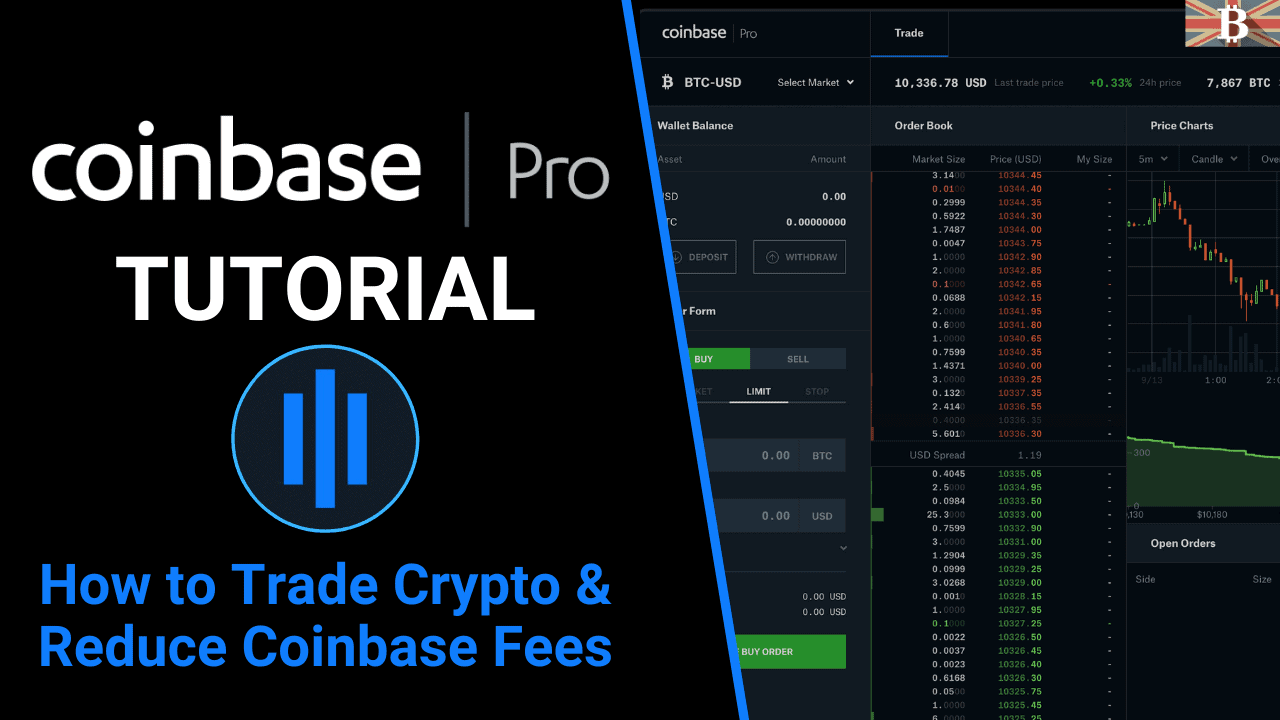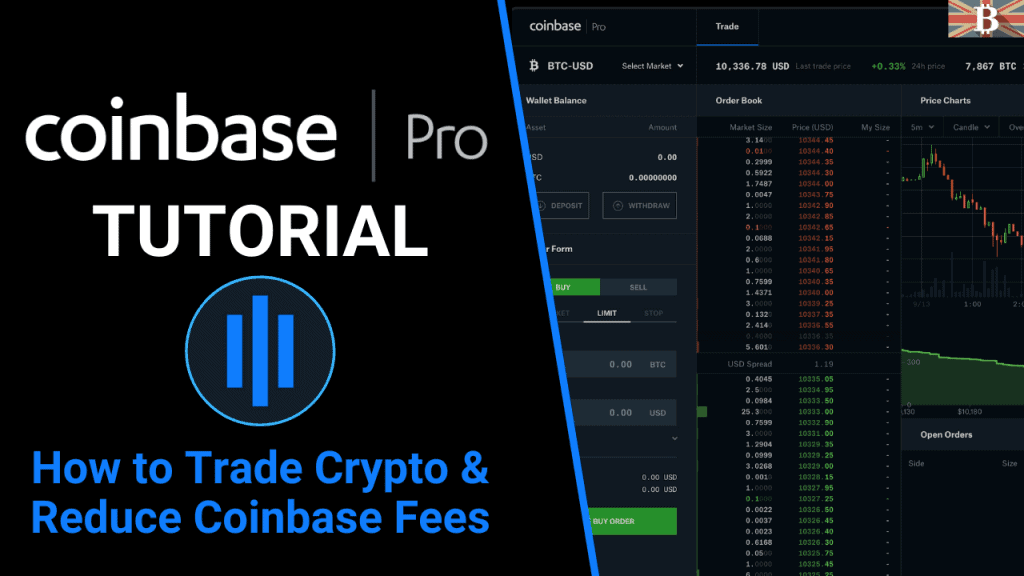 However, trading fees can be reduced on either exchange by heading across to their more advanced trading platforms, Coinbase Pro or Gemini ActiveTrader. With Coinbase Pro, users can reduce their fees to 0.5%, whereas Gemini ActiveTrader users will be paying a maximum of 0.35%.
With both Coinbase and Gemini being safe and easy to use, it's hard to find a clear winner, and both have their advantages. However, if you're interested in saving on fees, Gemini will come out on top.

Related Posts