In a significant move to further its commitment to the digital asset management sector, Coinbase Prime has unveiled its latest offering: the Web3 Wallet. This state-of-the-art wallet is designed to cater specifically to the unique needs of institutional and enterprise clients, ensuring they have a secure and seamless platform to operate on-chain.
Coinbase Prime recognized globally for its pioneering efforts in digital asset management, has always prioritized security and utility for its clients. The introduction of the Web3 Wallet marks another milestone in this journey. This wallet provides institutional and enterprise clients with a robust way to engage with the on-chain world, offering multi-user access and a plethora of features.
One of the standout features of this wallet is its use of MPC technology, ensuring a non-custodial storage solution. This means clients can store any token from supported networks, even those not yet available on Prime Custody. Additionally, they can gain instant access to funds, directly interact with Dapps and smart contracts, and tap into decentralized liquidity for a wide range of assets. The wallet also offers functionalities like DAO governance voting, lending assets with direct DeFi access, and managing NFT collections.
Addressing the growing demand from institutions for secure web3 and DeFi access, Coinbase Prime's Web3 Wallet eliminates the need for fragmented solutions. With this wallet, clients can effortlessly access web3 directly from their existing Prime account, moving funds between custodial wallets and the Web3 Wallet with just a few clicks.
The Web3 Wallet also boasts advanced risk controls to ensure clients have maximum transparency and security. Features like approval alerts, transaction previews, risk warnings, and a comprehensive Dapp blocklist ensure that clients are always informed and protected.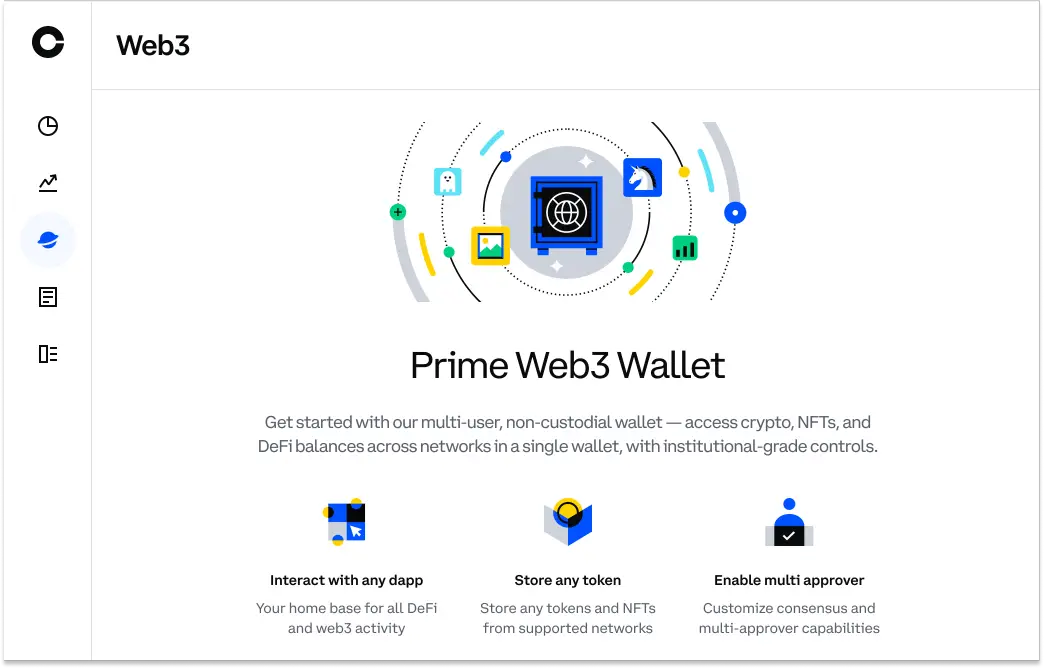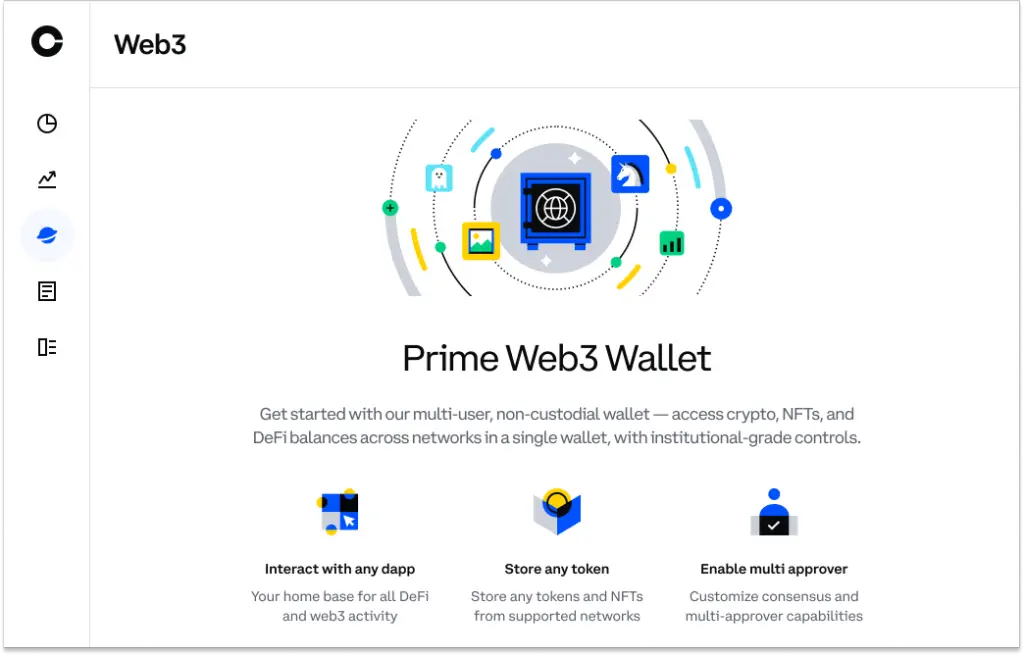 Security remains paramount for Coinbase Prime. The Web3 Wallet integrates the same security features as Coinbase Prime, including two-factor authentication with a physical YubiKey. This level of security ensures offline protection, making it the most secure form of two-factor authentication available.