Aave is looking to launch a stablecoin on its protocol to boost the experience of borrowers and lenders on its platform.
Aave announced in a blog post on Thursday that it has submitted a proposal to its governance council regarding a stablecoin. The GHO stablecoin will be launched on the Aave protocol and pegged to the US Dollar.
The Aave team wrote;
"With community support, GHO can be launched on the Aave Protocol, allowing users to mint GHO against their supplied collaterals. GHO would be backed by a diversified set of crypto-assets chosen at the users' discretion while borrowers continue earning interest on their underlying collateral. As described below, all decisions relating to GHO will be in the hands of Aave Governance. If approved, the introduction of GHO would make stablecoin borrowing on the Aave Protocol more competitive, provide more optionality for stablecoin users and generate additional revenue for the Aave DAO by sending 100% of interest payments on GHO borrows to the DAO."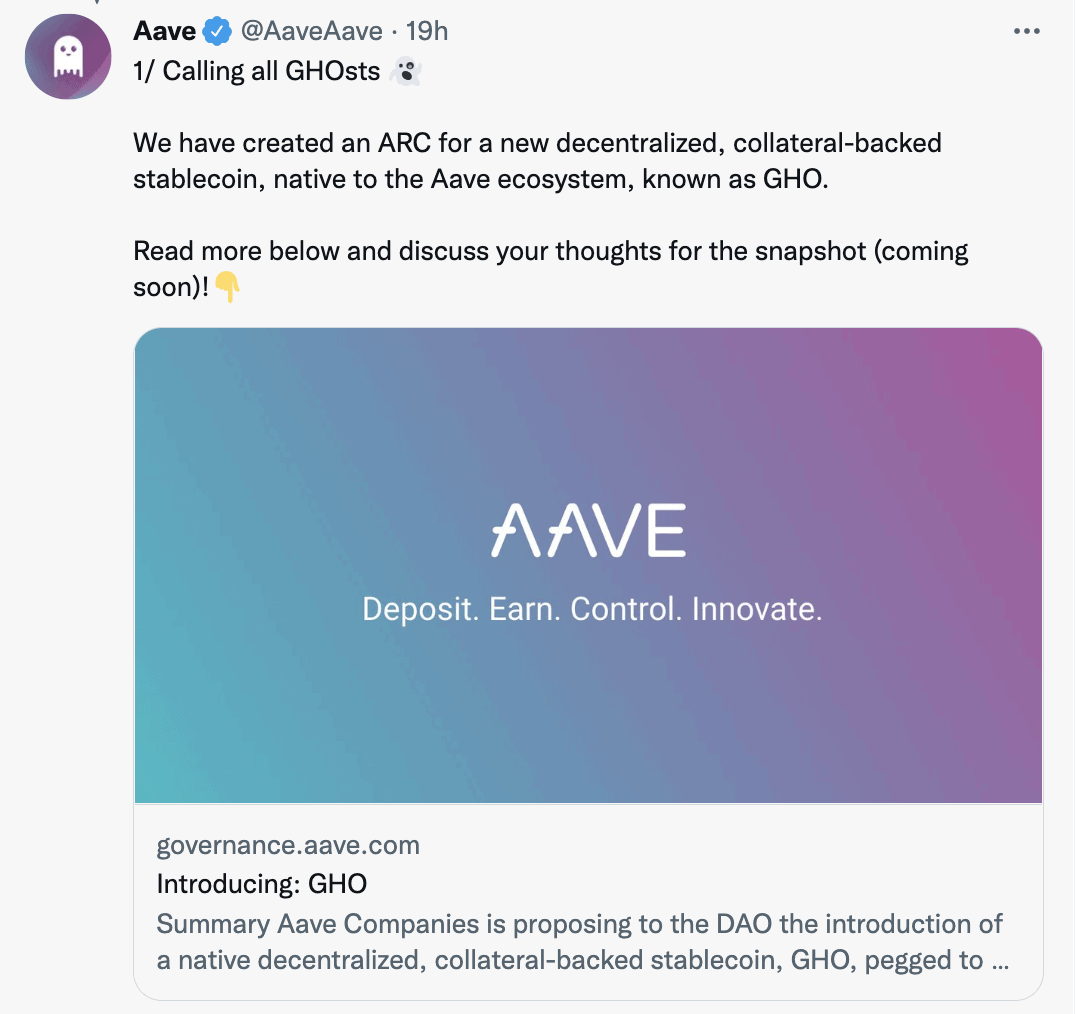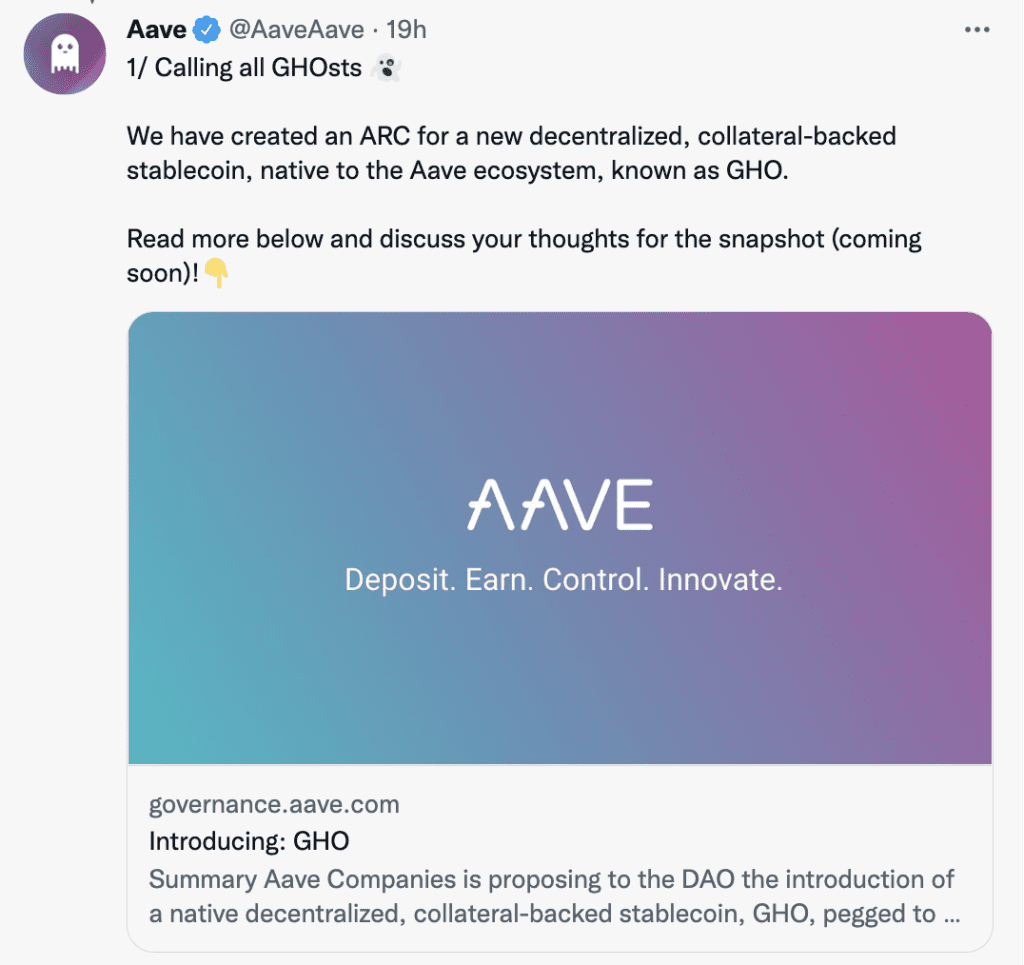 Aave cited the enormous growth recorded by the stablecoin sector as one of its reasons for proposing to launch its GHO stablecoin. The stablecoin market is worth $150 billion at the moment and is estimated to grow bigger over the coming years.
Decentralized stablecoins provide censorship-resistant fiat-denominated currency on the blockchain.
Regarding how the stablecoin will work, Aave said GHO would be created by users (or borrowers). The team explained that users must supply collateral (at a specific collateral ratio) before they can mint GHO.
"Correspondingly, when a user repays a borrow position (or is liquidated), the GHO protocol burns that user's GHO. All the interest payments accrued by minters of GHO would be directly transferred to the AaveDAO treasury. Rather than the standard reserve factor collected when users borrow other assets," Aave added.
Furthermore, GHO will work with facilitators, who are protocols or entities that can generate (and burn) GHO tokens. If the proposal is accepted, the facilitators must also be approved by the Aave governance council. 
The team added that it expects the adoption of its GHO stablecoin to grow beyond the crypto-native community. 
Tether (USDT) remains the leading stablecoin in the world, with a market cap above $65 billion.
In Other News