If you currently use Facebook or Google to sign in to sites and apps, you might be interested to hear that Apple now has an alternative. At the June developer conference, Apple announced its own single sign-on (SSO) service, "Sign In with Apple". Released to compete with other SSO services, with the promise that it won't use your personal information to track you or sell to you.
How to Use Sign-in with Apple for IOS 13
What Is 'Sign In with Apple'?
Released with iOS version 13, sign-in with Apple makes it easy for users to sign in to their apps and websites using their Apple ID. Instead of filling out forms, verifying email addresses and choosing new passwords, you can use Apple's sign-in to set up an account and start using your app immediately.
Sign In with Apple is Apple's privacy-focused take on the likes of Facebook and Google's single sign-on logins that you see on the web and in apps.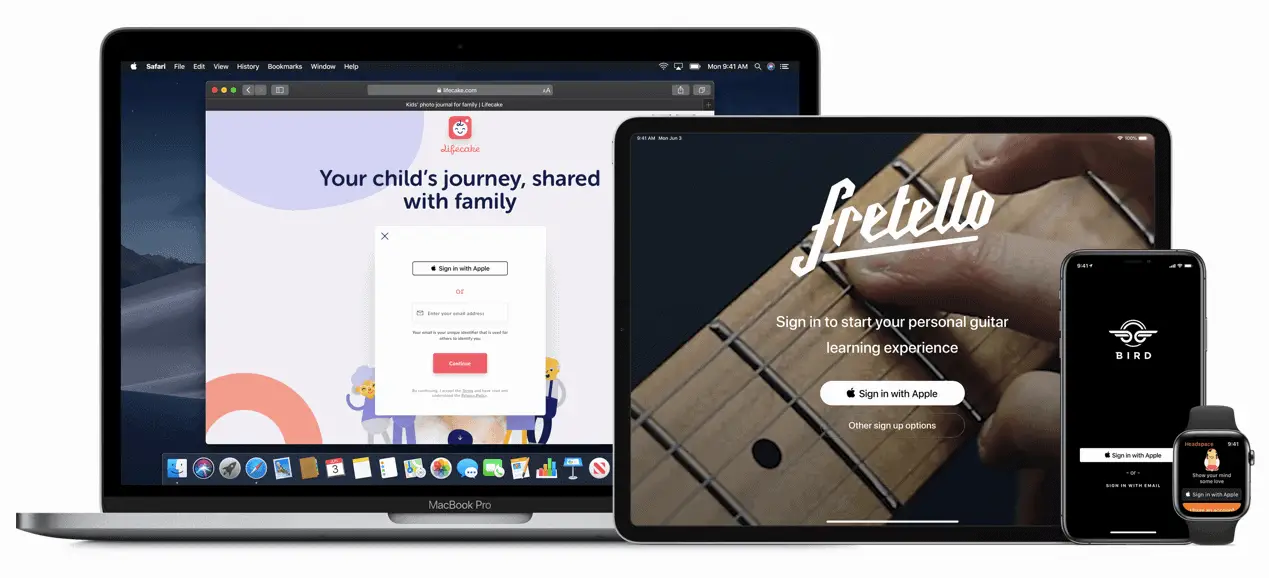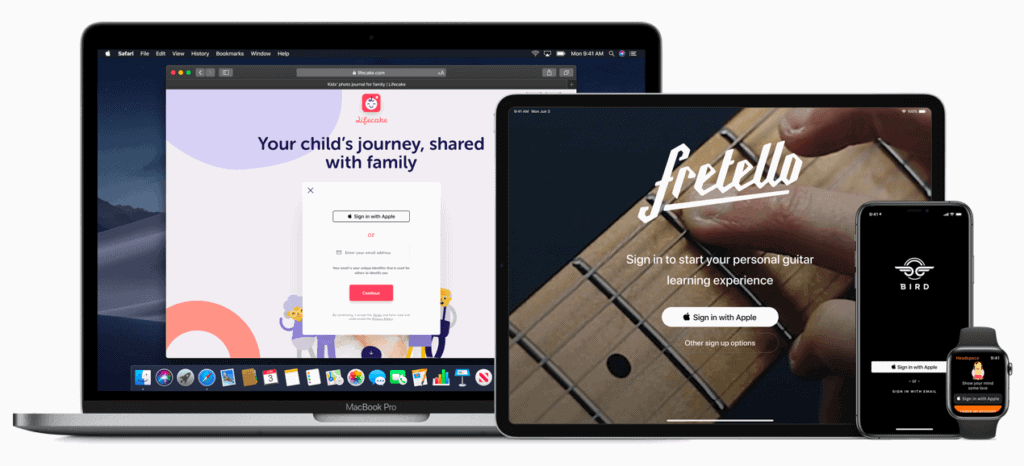 What Personal Information Does Apple Share?
Apple shares far less of your personal information. All they need is your name and email, which they won't even share if you don't want them to. Usually, with the likes of Facebook as a minimum, they will request access to your profile picture, name, and email account. Some apps will even request access to your friend list and photos! All of this information is then used and shared to target ads to you.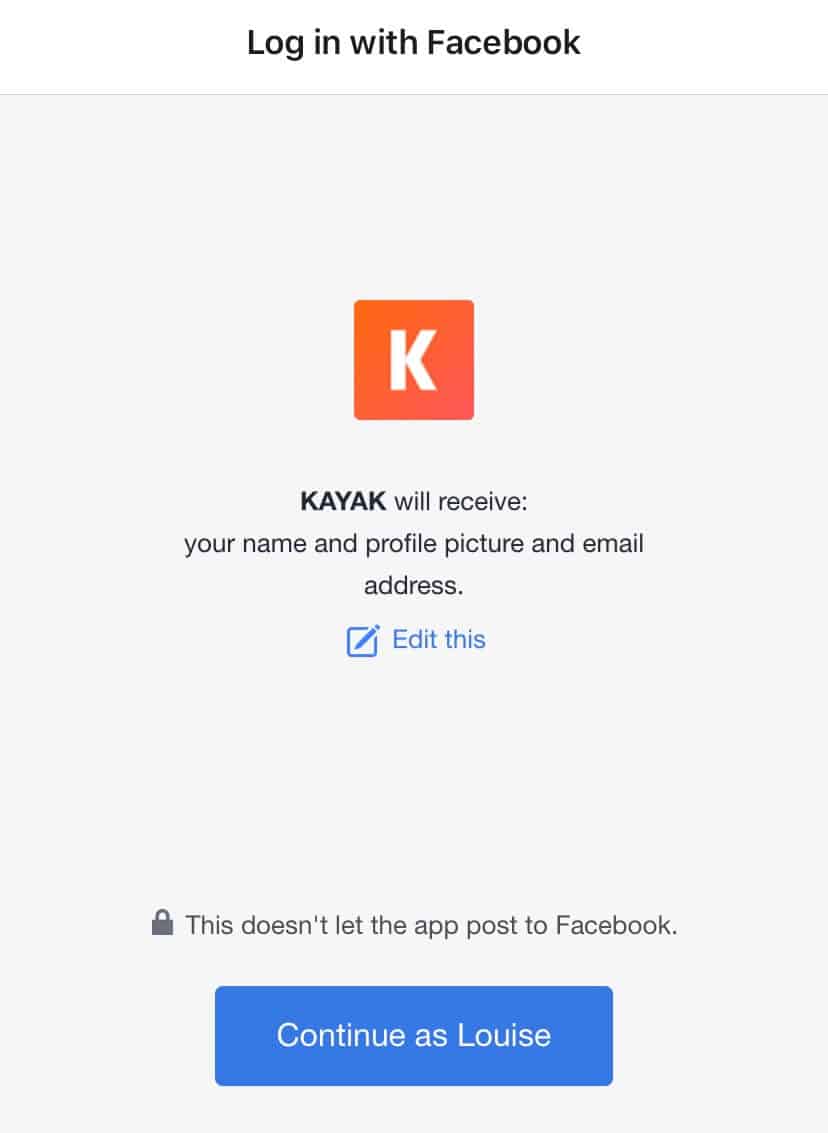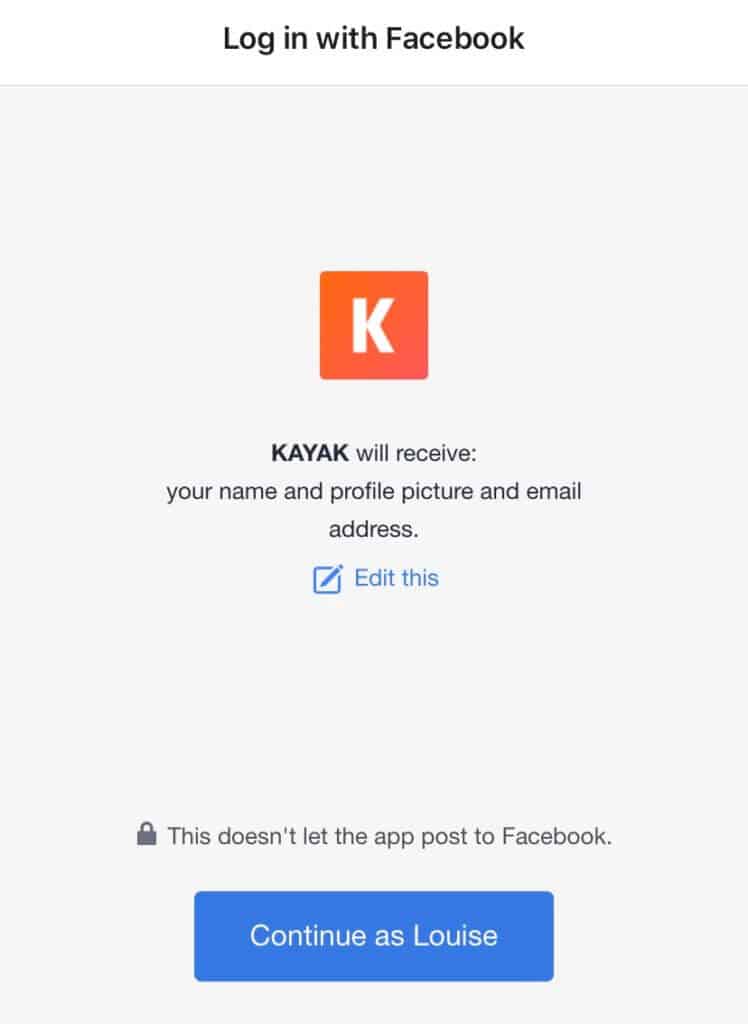 Although Apple has your email address, it doesn't share it and makes up an anonymized address to keep it private. Then due to Apple's private relay servers, you can still receive messages from the app. In this way, your email address is not followed across the internet, which is one of the easiest ways for you to be tracked!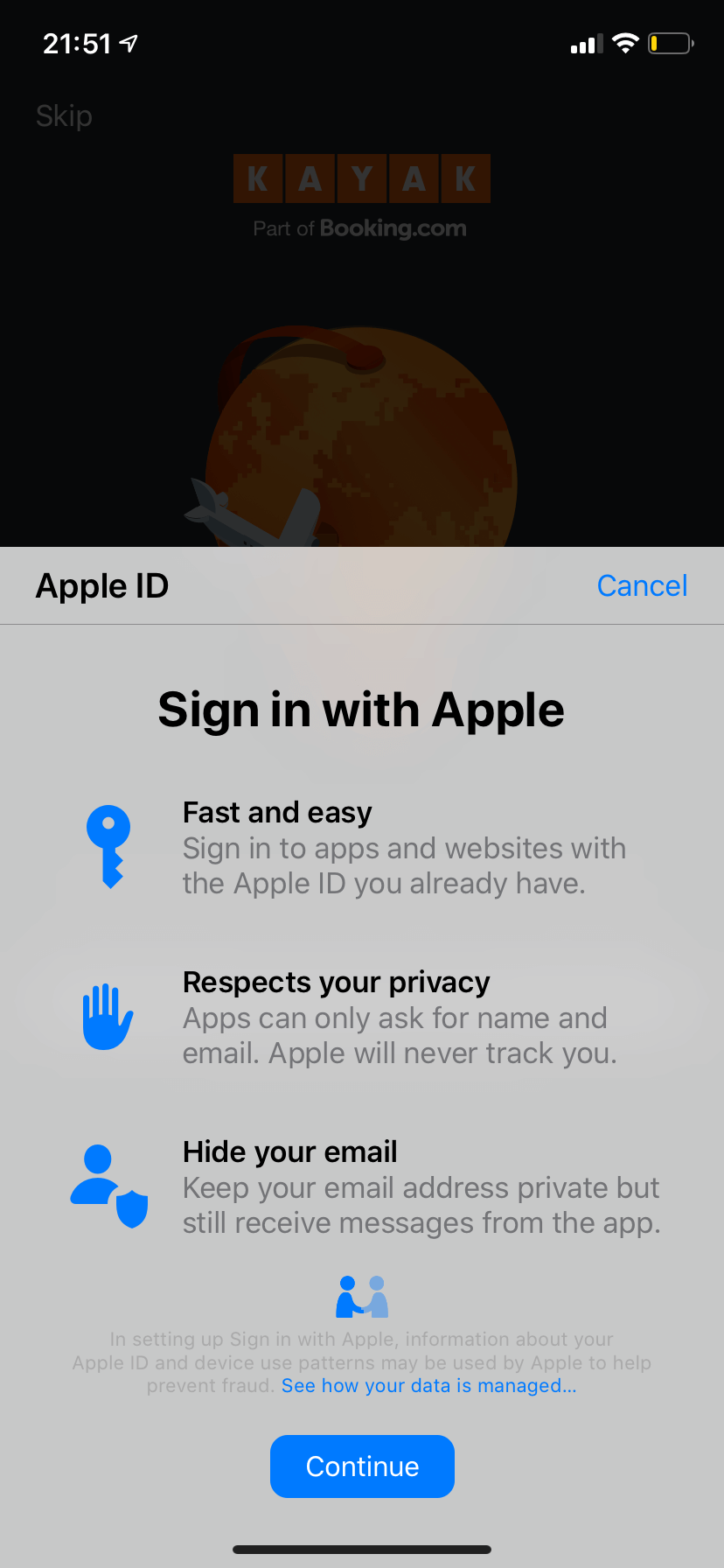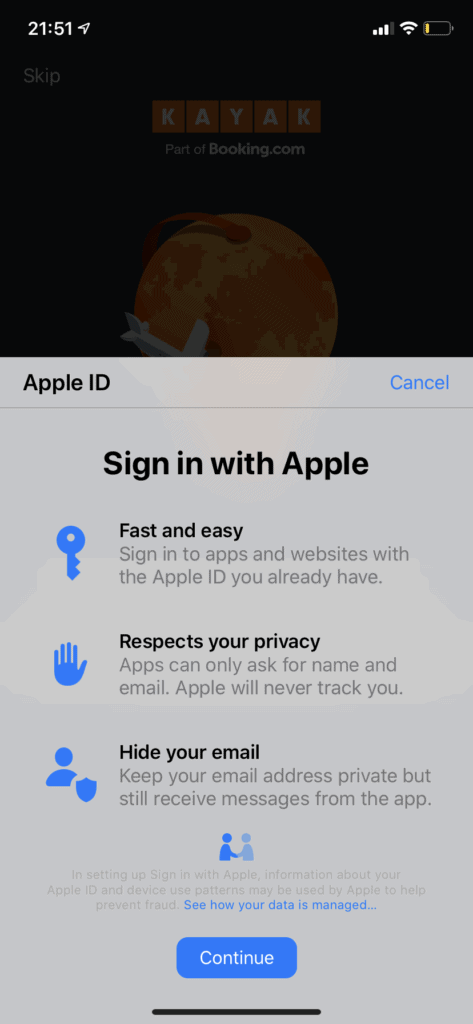 Is Apple Sign-in Secure?
Every account using Apple's Sign-in is automatically protected with two-factor authentication. On Apple devices, users persistently sign in and can re-authenticate anytime with Face or Touch ID. Meaning that even if someone gets hold of your Apple ID and passwords, you are safe in the knowledge that they won't be able to access your logins without your fingerprint or face ID.
What You Need
To sign into an app or website that offers Apple's SSO, you need the following: 
An Apple ID that uses two-factor authentication (such as Touch or Face ID).
To be signed in to iCloud with this Apple ID on your Apple device.
Sign-in with Apple is available with participating apps on Apple devices with the latest software—iOS 13 or later, iPad OS 13 or later, watchOS 6 or later, macOS Catalina 10.15 or later, and tvOS 13 or later—and with participating websites in Safari. You can also use it with other web browsers and on other platforms, such as Android or Windows.
How to Sign in with Apple
You'll first need to find a site or app that supports their sign-on service. At the moment, these are few and far between as it's in its early days. But more apps will start to adopt this service now that ios 13 has been released. Apple is also requiring that its button is offered whenever another third-party sign-in option is offered.
Then when you visit a site or app that supports the feature (such as Kayak), you'll see a button "Sign In with Apple".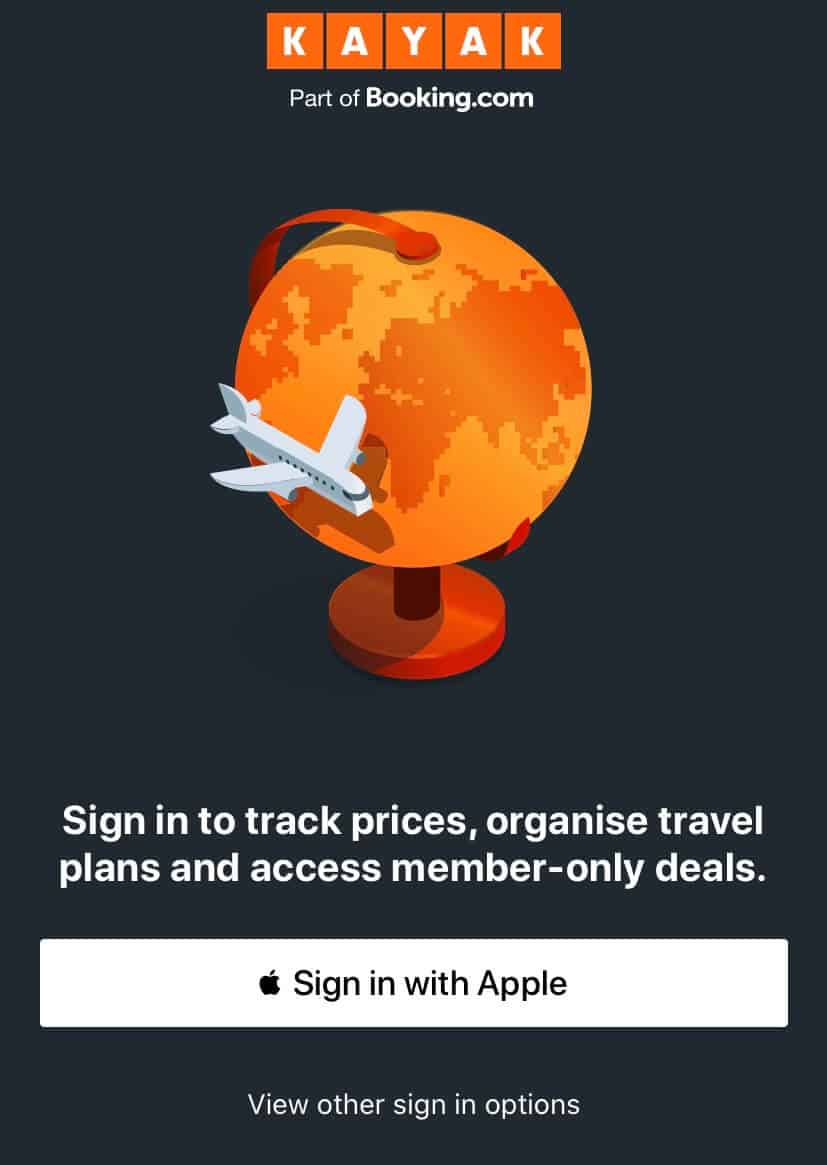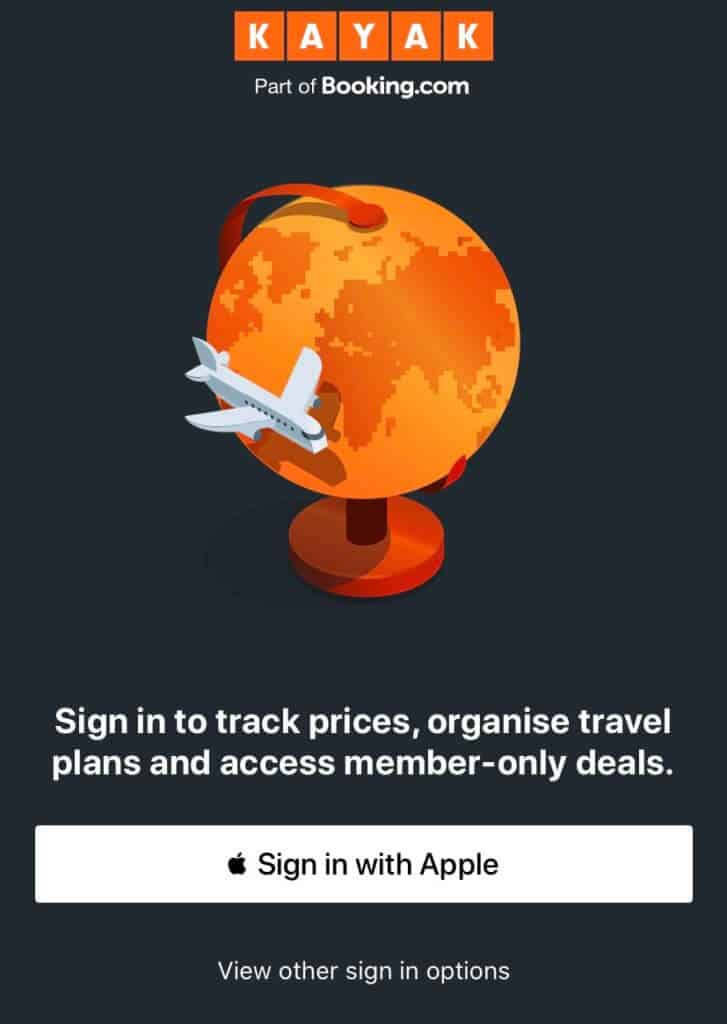 You then can change your name and either "share" or "hide my email". If you want to protect your privacy, select "Hide My Email."
Press "Continue". Apple will then use your Touch or Face ID to authenticate you.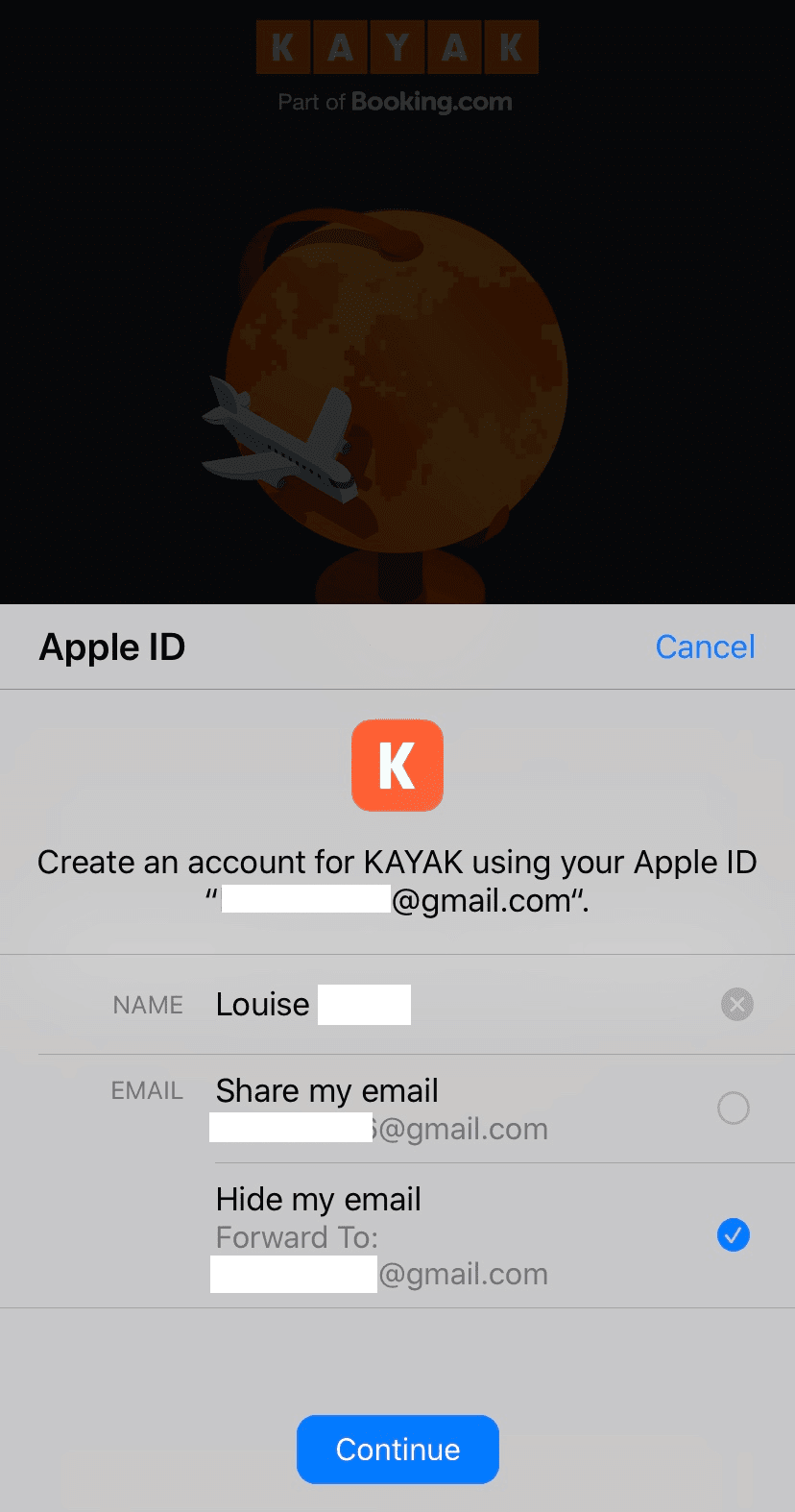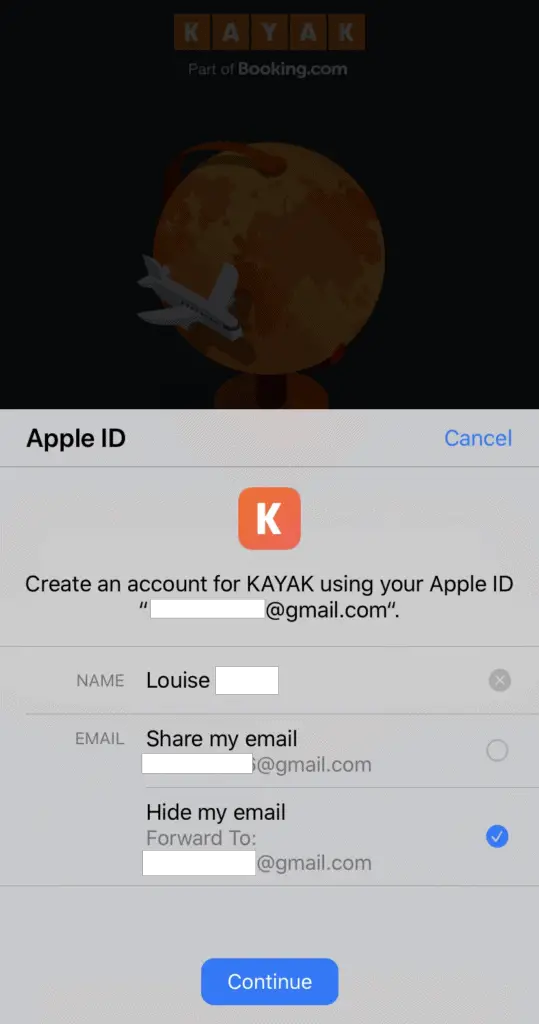 Can I Switch From Facebook Sign In to Sign in with Apple?
Unfortunately, Apple isn't providing a direct way for customers to switch from Facebook or another sign-in option to Apple ID. Instead, it leaves the migration up to the developers. The company's stance is that developers should offer a way for users to stop using their social login if they choose.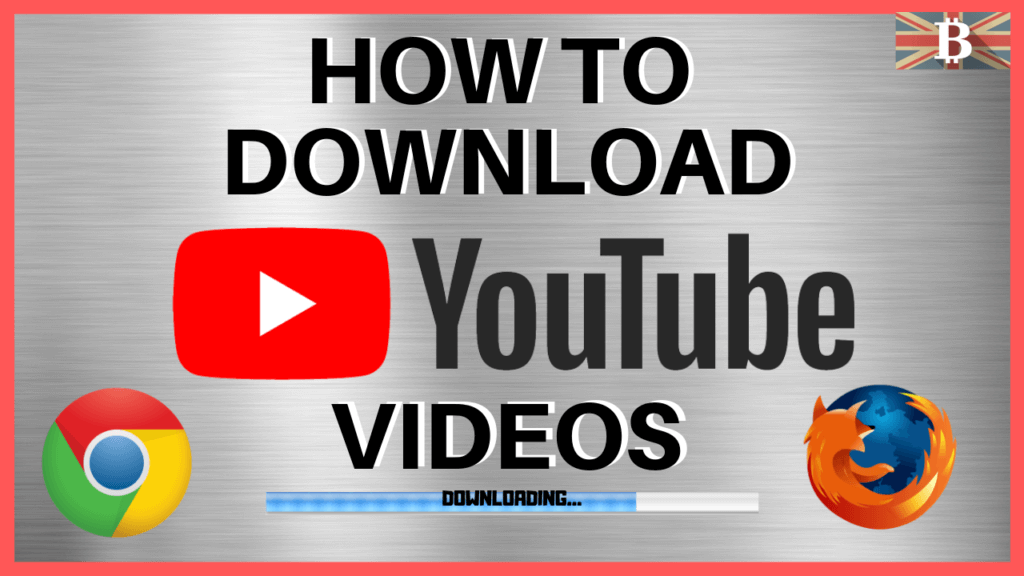 Related Post