Facebook's parent company, Meta, has revealed that it would allow its users to mint and sell Polygon-powered NFTs on its Instagram platform.
Polygon announced via a blog post on Wednesday that Instagram users will soon be able to mint and sell nonfungible tokens (NFTs) on the social media platform. 
Meta, the parent company of Instagram, revealed that its users could mint, showcase and sell digital collections powered by non-fungible tokens (NFTs) on Polygon. According to Meta, the feature is designed to give creators a new way to engage with and monetize their fan communities.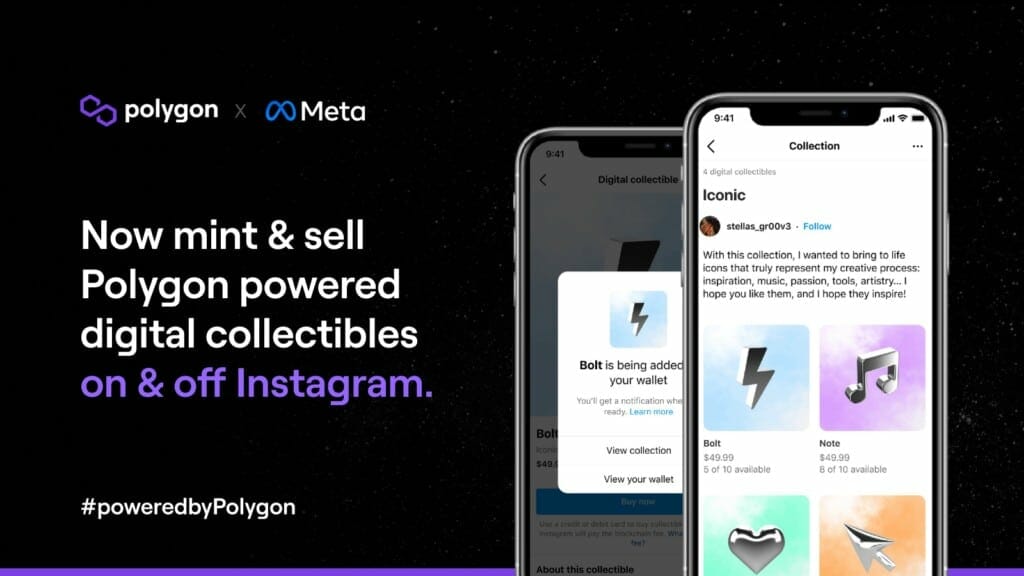 The social media giant said it would soon test these new features with a small group of creators in the United States first. However, the ultimate goal is to expand the feature to more users and countries soon.
Instagram plans to integrate a full end-to-end toolkit that can be used for the whole process, from creation, starting on the Polygon blockchain, to showcasing and selling NFTs both on and off the popular social media site, Polygon added.
While commenting on this latest development, Polygon co-founder Sandeep Nailwal said;
"This move represents a remarkable milestone in the evolution of Instagram's existing NFT functionality and a natural next step to bring Web3 to the mainstream. The value added to the creator economy is unmatchable, and championing verifiable digital ownership on a platform with such reach will help us further our goal of onboarding the next billion users to Web3."

Polygon co-founder Sandeep Nailwal
Meta has expanded its presence in the web3 ecosystem in the last few months. In May, Meta began testing digital collectables features on Instagram, making the service available to select US creators at the time.
Towards the end of September, the social media giant expanded the offering to 100 countries and allowed everyone on Facebook and Instagram in the U.S. to connect their wallets, share their digital collectables and automatically tag the creator and collector without paying any network fees.
Facebook rebranded to Meta in 2021, indicating a strong desire to become a major player in the metaverse ecosystem.
Related Posts