With Facebook's recent rebrand to the word Meta, we should probably address the pressing question of how to join the Metaverse and why is it such a buzzword in 2022? We look at the various use cases of Metaverse, and what makes it the tech of the future?
Have you seen the film 'Ready Player One'? There is a virtual reality entertainment universe called the OASIS in the movie. OASIS was a Metaverse game where players could virtually enter and battle with each other for a prize.
So, let's dive into how to get into the Metaverse and help you get a better understanding of the future of the internet and how it might affect you.
How to Join the Metaverse?
What is the Metaverse?
The term "Metaverse" was coined by author Neal Stephenson in his 1992 sci-fi novel Snow Crash. Stephenson referred to the Metaverse as an all-encompassing digital world parallel to the real world.
Plainly speaking, the Metaverse is a hyper-real, virtual space that allows people to interact in a more immersive way. The Metaverse is hyper-realistic, meaning it is a mirror image of the physical world where your avatar or hologram will exist instead of your physical existence. The Metaverse is also immersive, meaning if you put on your Oculus headset or VR jackets, you will be able to actually live in a different universe instead of viewing the content in a 2D/3D experience. We have already seen Metaverses in science fiction movies like Star Wars and Avatar, we didn't know we were viewing it.  
Use Cases of the Metaverse? 
One of the biggest misconceptions about the Metaverse is that it only exists for games like Fortnite or Axie Infinity. This couldn't be more wrong. 
Firstly, the Metaverse has the potential to erase our concept of time and space and could be used for leisure purposes. Imagine you want to experience the Louvre in Paris or Madame Tussauds, or want to go to a Coldplay concert happening in Sweden? You will no longer be required to take a flight from your hometown to Sweden to attend the show. In the Metaverse, you could sit in the front row and take the whole experience of the concert from the comfort of your home. This happened when Travis Scott and Marshmello hosted virtual shows inside the Fortnite metaverse, and players could attend for free.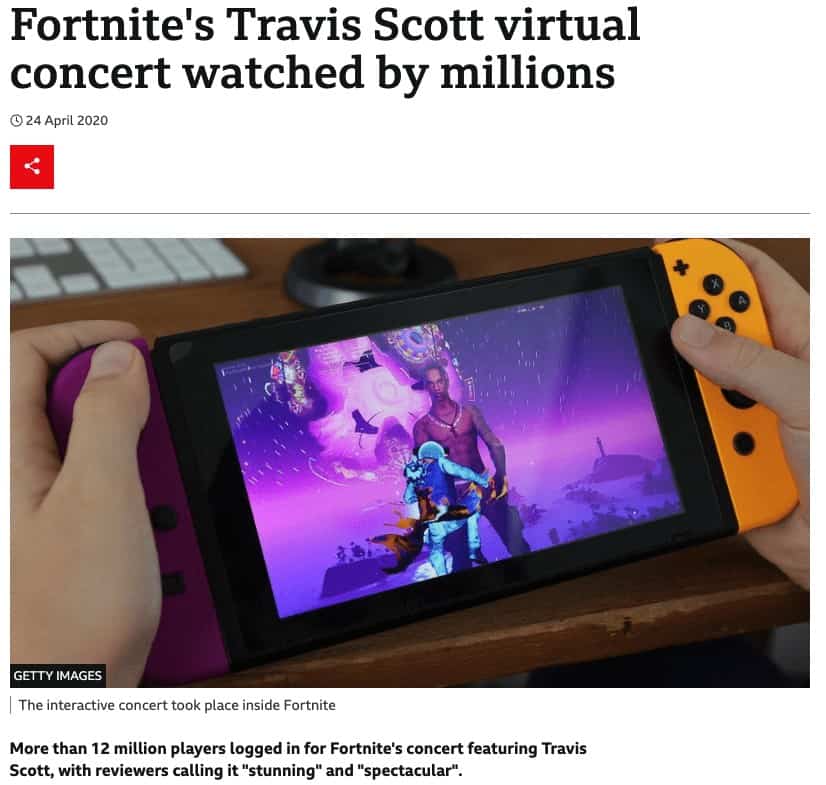 Secondly, the Metaverse will revolutionise education. One of the criticisms of online education is that it is suitable for virtual talks and lectures but not optimised for group collaborations, for example, creating a collaborative video or doing science experiments. With developments in the Metaverse, you will be able to take all practical and collaborative learning online. You could enter a lab inside the Metaverse and perform experiments with your colleagues. You could also make collaborative art like theatre, dance, and music with your friends inside the Metaverse. There are endless possibilities a full-fledged Metaverse will have in the field of education.
Thirdly, Metaverse is an excellent place for businesses and the corporate world. Imagine never travelling again to attend a conference or a business meeting. Microsoft has already launched Mesh which is a virtual reality meeting platform that uses the features of holograms and avatars. Holograms are those translucent portrayals we see in Star Wars when Master Yoda virtually appears for a meeting. 
You could walk around, take your seat at the table, and pitch to an audience, except that you will still be at your home. Moreover, you will no longer be required to wear a shirt or apply makeup for your business meetings. In the Metaverse, your avatar will look sharp even if you haven't taken a shower for a week. 
Future Potential of Metaverse
According to Grayscale Trust, the Metaverse has the potential to become a 400 billion dollars industry by 2025 and eventually 1 trillion dollars. 
As mentioned above, Microsoft is already working on the professional side of the Metaverse, and in the future, we might see a virtual reality universe optimised for businesses from Microsoft.
As for Facebook, its CEO Mark Zuckerberg has announced that it will transition from a social media company to a Metaverse company in the next five years. As part of this transition, they will be investing 10 billion dollars into developing their Metaverse. 
Adidas has acquired a piece of land inside the Sandbox metaverse. They have also launched a collection called 'Into the Metaverse' containing digital collectables as NFTs that can be used inside the Metaverse. And McDonald's has filed ten trademarks for its virtual restaurants and products.
There is a lot of interest in the Metaverse idea from big corporations, and it is safe to conclude that we will be seeing all of them in some form or shape inside the Metaverse.
Risks with Metaverse
However, the Metaverse faces a few potential risks and challenges that it must overcome at all costs for succeeding.
The major problem is that there are not enough people inside the Metaverse today, making it an uninteresting experience for current users. For example, currently, only 50 users log on to the Sandbox metaverse daily. We will need to see much higher numbers inside these virtual worlds to make it worthwhile for users and investors. 
The second problem with the Metaverse is the problem of wearables. To fully experience the Metaverse, you need a VR headset and jacket. For example, with the jacket, you can literally feel a hug from your friend or the intensity of a gunshot piercing through your body. However, making these wearables affordable would be a big challenge, which might restrict access to the masses of the Metaverse.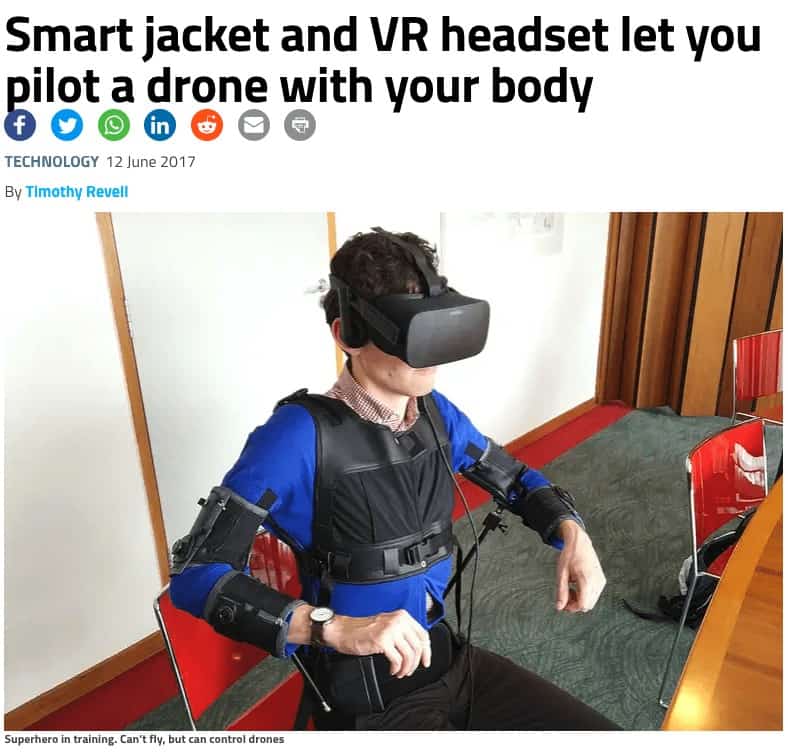 Lastly and most importantly, what happens if tech giants take over the Metaverse? We all know Facebook and Google are data companies. The product they sell on the market is data. If these companies succeed in the Metaverse, they will be collecting highly personal data from our bodies, such as our blood pressure, heart rate, and eyesight. After analysing these data sets, they will feed us relevant ads, much like what they do today. Imagine finding out through an advertisement that you have level 2 diabetes! This is an apparent evasion of our privacy and would give big tech companies greater power over our lives.
Conclusion
There is no doubt that the Metaverse has enormous potential and is the future of the internet. However, what remains to be seen is what shape the Metaverse takes in the future? Are there multiple Metaverses that are interoperable and homogenised like social media platforms today, or is it just one encompassing Metaverse for everyone? Like Master Yoda says, 'Difficult to see, always in motion the future is!'. 
Let us know in the comments below what you think of Metaverse's future and how we will see big tech companies like Google and Facebook inside the Metaverse?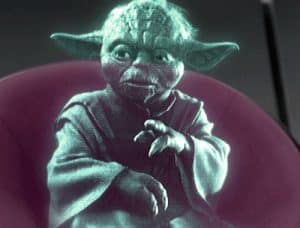 Related Post