Today, we look at the Best Metaverse Games of 2023 that are building incredible virtual reality experiences with decent earning potential.
In 2021, Grayscale predicted that the Metaverse has the potential to become a $1 trillion industry and now 2023 is set to be an exciting year for the Metaverse gaming industry with a wide range of highly anticipated titles set to be released.
Whether you're looking for an immersive, story-driven experience, a competitive online experience, or just some good old-fashioned fun, these games are sure to satisfy you. So, without further ado, here are the top Metaverse games of 2023 to look out for.
Best Metaverse Games for 2023
Looking for the Best Metaverse Games for 2023? We have put together a list of games you should look out for. For each of these Metaverse games, we will look at the team behind the project, the gameplay of the Metaverse, its earning potential and any unique factors that make them the best Metaverse games of 2023.
Our best Metaverse games for 2023 are:
Decentraland
Sandbox
Star Atlas
Illuvium
However, please do not take this as advice to invest in any of these Metaverse platforms. Investing in crypto and early-stage projects is very risky. But, without further ado, let's immerse ourselves into each of these Metaverses!
1. Decentraland
Founded by Ari Meilich and Esteban Ordano in 2015, the Decentraland metaverse is built on top of the Ethereum and Polygon blockchain.
Decentraland Gameplay
Inside the Metaverse, you can create your customized avatar, which will live as an NFT on the blockchain. Once created, your avatar and its wearables, like beanies, hoodies, and trousers, can be traded on the Decentraland Marketplace.
Moreover, you can take a stroll or hang out at the Sotheby art gallery, visit the unofficial gambling district of Vegas City, and even attend in-game events like the Decentraland Metaverse Festival.
Although most Metaverses are trying to capture your real-world physical presence, Decentraland also has the option to capture your emotional state. NFT Emotes are animation sequences that your avatar can replicate in the Metaverse to represent your feelings. So if you are happy, you can make your avatar dance in the Metaverse with this Performer Metamoves.
Currently, you can play Decentraland on your web browser or download the Beta version on your computer. Decentraland (and most games on this list) is not yet available on mobile!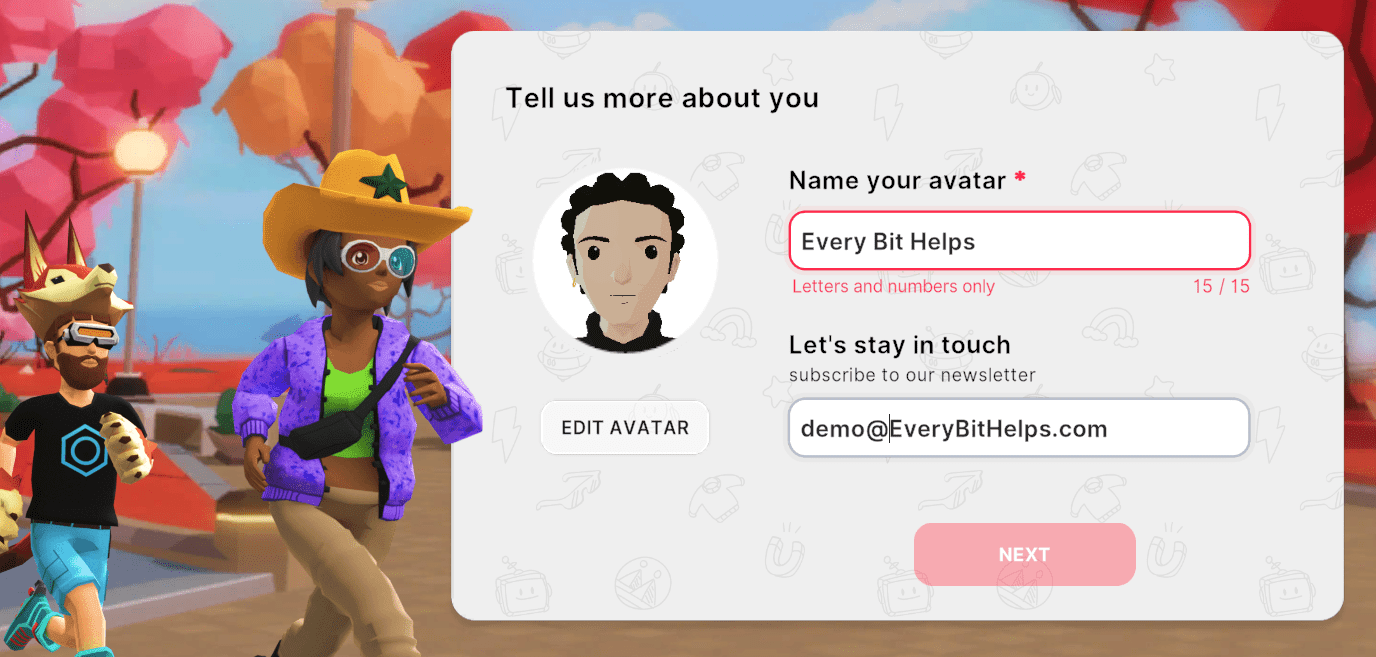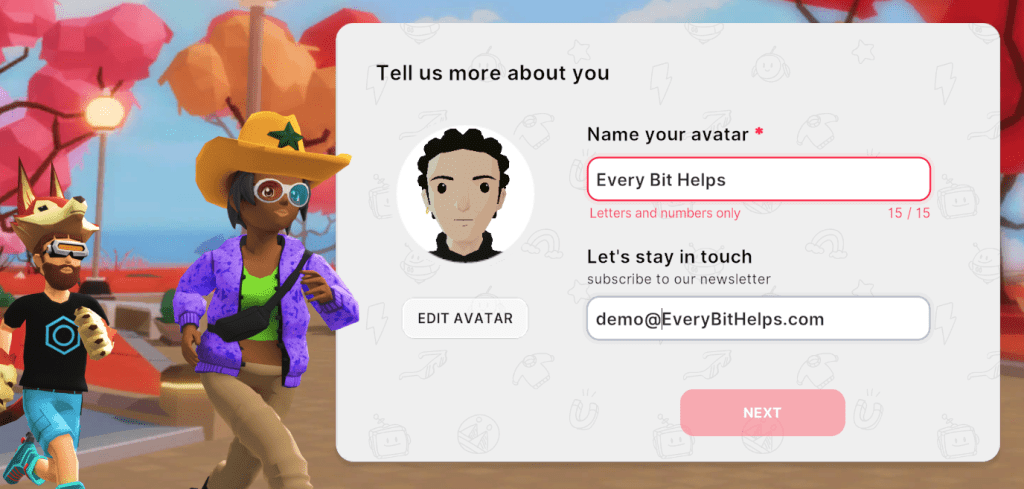 Earning Potential
Using their native token, MANA, you can buy virtual land plots from over 90,000 land parcels. On your land parcel, you can organize money-making activities like concerts, conduct business meetings, build entertainment hubs, or do whatever you like. It's your digital property!
Land plots can also be rented out to people inside the Metaverse to earn passive income.
Decentraland Verdict
Launched in 2020, Decentraland has 300,000+ monthly active users from around the globe. Big brands like JP Morgan, Samsung, Nike, Coca-Cola, Louis Vuitton, and Domino's Pizza have all established their presence inside Decentraland, which speaks volumes of its potential.
With lucrative earning opportunities, an immersive virtual reality experience that mirrors our natural state, and a Metaverse where people want to hang out every day, Decentraland is one of the safest Metaverse bets of the future.
2. The Sandbox
The Sandbox has been operating since 2012, but in 2018 the project announced that they would move to Ethereum and Polygon blockchains. Created and published by Animoca Brands, the biggest name in blockchain gaming today, The Sandbox boasts 201,000 monthly active users.
Gameplay
If you own land inside The Sandbox metaverse, you can create your no-code assets and experiences in 3D. These experiences and assets are created using Game Maker and VoxEdit software, which is free to use. The game's name literally means you can design your reality inside a sandbox and then share it with the world. 
The Sandbox team prioritises user-generated content, which they believe will eventually outpace content curated by The Sandbox team.

Earning Potential
There are 166,466 LAND parcels, out of which 74% are reserved for users. One potential stream of earning is trading these LAND parcels on OpenSea.
You can also earn money by creating your own in-game experiences or assets, which requires zero technical knowledge in coding. You can host your game on your piece of LAND and charge users for playing it, or even sell your game as an asset on the Sandbox Shop.
The Sandbox Verdict:
Like Decentraland, this Metaverse game has partnered with big brands like Adidas, Atari, Steve Aoki, and Snoop Dogg.
Although still in Alpha mode, the Metaverse is mature in graphics, and it can be argued that it is one of the most mature gameplays of a blockchain game. With its focus on user-generated content and a team of gaming veterans, The Sandbox is one of the top two Metaverse games in the world today.
3. Start Atlas
Built on one of the fastest blockchains like Solana, Star Atlas is a next-generation Metaverse game with a robust P2E model and a fascinating, immersive storyline.
Gameplay
Set in the year 2620, Star Atlas is a fully immersive space exploration game with three main factions competing for resources. Humans control MUD territory, the ONI region is a consortium of alien species, and the Ustur sector is a collective of sentient androids. To read the entire storyline, check out the Star Atlas Whitepaper!
Built on Unreal Engine 5, Star Atlas has mind-blowing graphics and quality.
As you might know, Metaverse and blockchain games have solid earning potential but not the best quality. Due to this reason, most traditional gamers are not tempted to switch. Star Atlas is the game that can help onboard the next generation of gamers to the blockchain.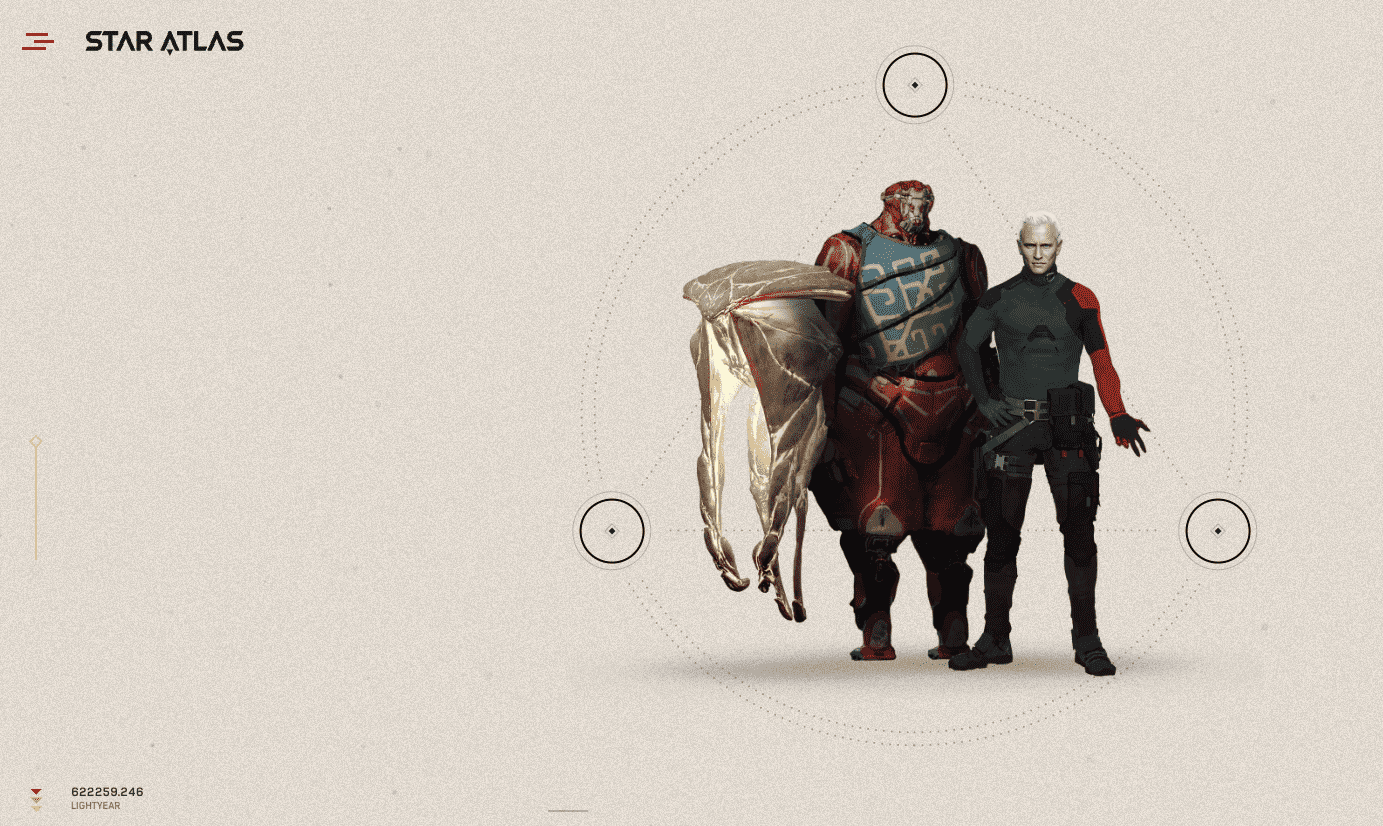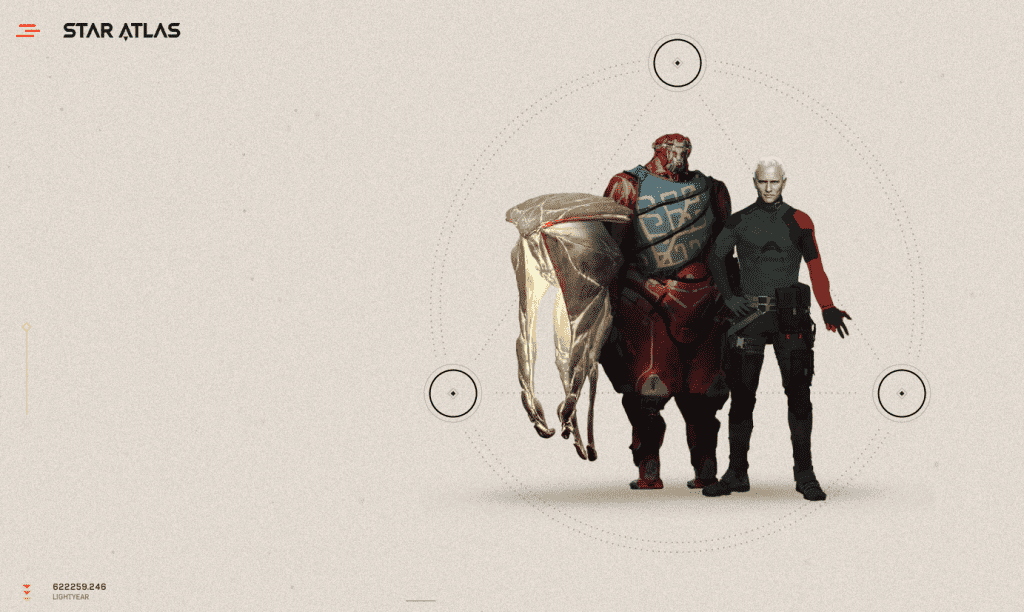 Earning Potential
The team's goal is to create a self-sustaining economy owned and governed by the community.
All in-game items like ships, weapons, land and even pets are tradable on 'The Galactic Marketplace', which can be leveraged for profit. You can buy a ship that will earn you a monthly 7-15% APR. For more details, read here!
The Star Atlas Metaverse will eventually provide opportunities to earn a decent income by engaging in activities like building, developing, mining, and farming resources. You can build your own business, like a restaurant or a cinema, inside the Star Atlas Metaverse, and the best part is: Everything will be fully decentralized!
Star Atlas Verdict
The storyline is mind-blowing, and since it is built with Unreal Engine 5, the gaming graphics would be on par with traditional high-quality games like Far Cry and Assassin's Creed Odyssey. 
If Star Atlas can deliver on its ambitious roadmap, it can attract millions of gamers to the blockchain.
If you are interested in science fiction, do give it a try!
4. ILLUVIUM
Heavily inspired by Pokemon and Axie Infinity, Illuvium is a decentralized 3D fantasy game where players can battle their Illuvials to earn money.
Illuvium is built on the Ethereum blockchain and utilizes the Immutable X blockchain for zero-gas transactions.
Illuvium Gameplay
Illuvium is the first AAA blockchain game. For those who don't know, AAA games have big budgets for game development and come from the best game publishers. Due to this reason, they are considered the best of the best!
The basic concept of the game is quite close to Axie Infinity: Battling creatures to level up and earn. What is interesting to see is that the game has a far richer storyline. The game begins with an intergalactic spaceship crashing on a dying planet. On this planet exists mysterious creatures called Illuvials that will unlock mysterious powers and abilities as you progress through the game.
Illuvium is built using Unreal Engine 4.26 and is currently in beta test mode. Register for Beta here!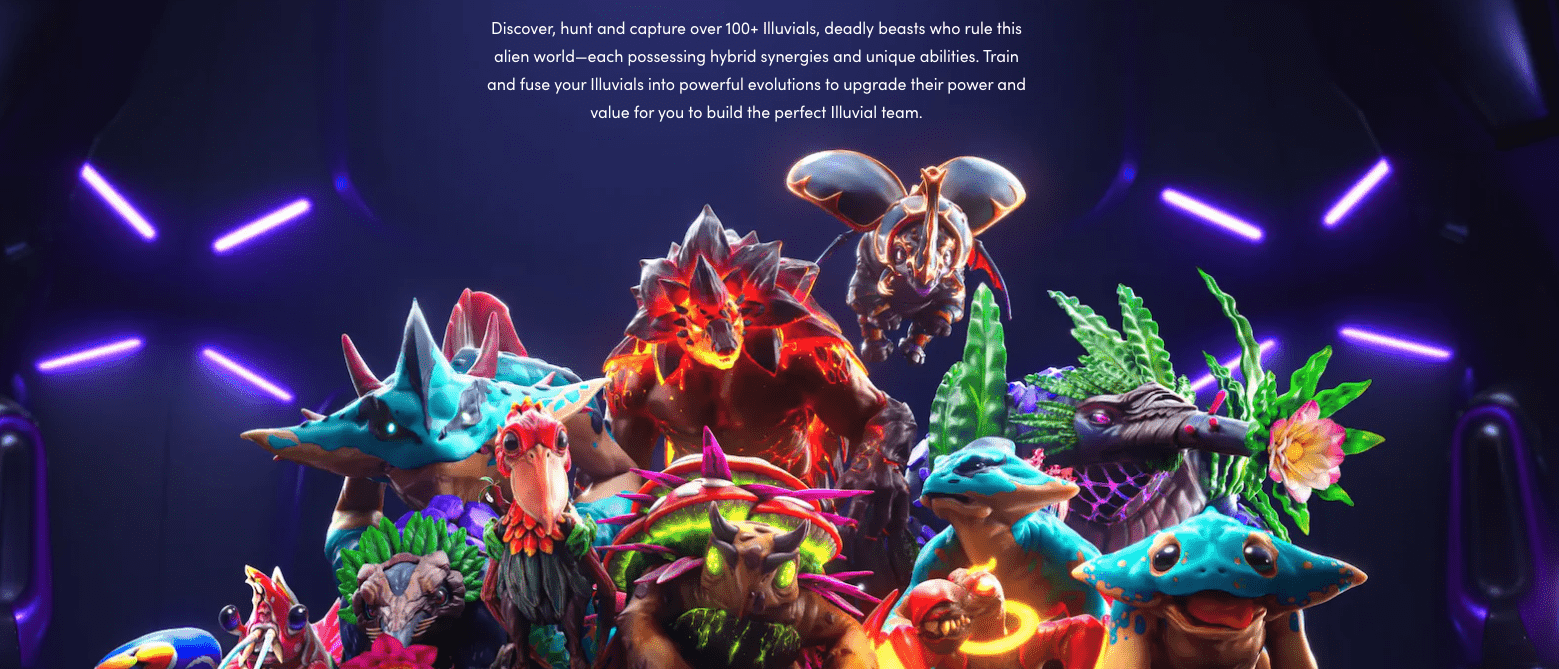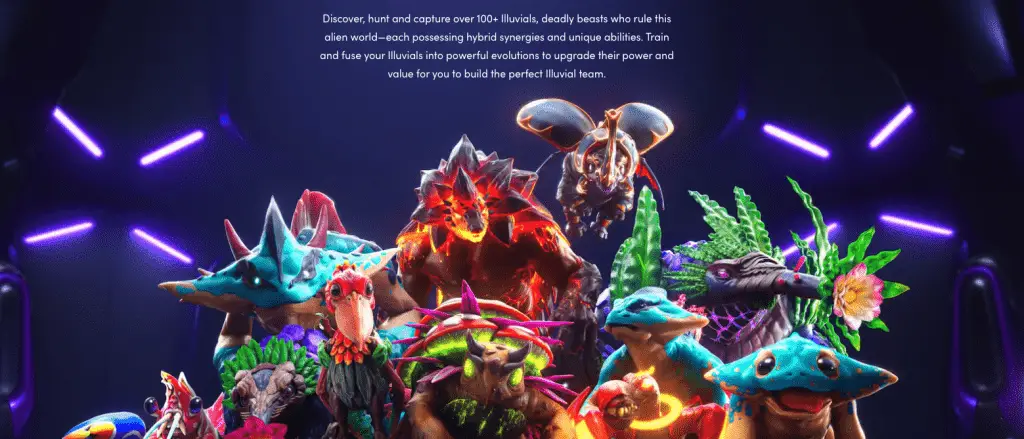 Once you tame an Illuvial, it is minted as an NFT and can be traded on the IlluviDex, which is still in development by the Illuvium DAO. You can also exchange in-game items like Shards, Armor and Weapons to capture and tame Illuvials. 
Since it is still early days, it is hard to contextualize the earning potential of Illuvium.
Illuvials Verdict
As we have seen with Axie Infinity, one of the significant risks with Illuvium can be a failing game economy. New users are required to enter the game continuously to keep it sustainable. We see a declining game economy when gamers lose interest or do not have enough money to invest. 
If Illuvium can create a sustainable game economy, this AAA game could replicate the success of Axie Infinity.
What is the Metaverse?
The term "Metaverse" was coined by author Neal Stephenson in his 1992 sci-fi novel Snow Crash. Stephenson referred to the metaverse as an all-encompassing digital world parallel to the real world.
To put it simply, the Metaverse is a hyper-real, virtual space that allows people to interact in a more immersive way. The metaverse is hyper-realistic, meaning it is a mirror image of the physical world where your avatar or hologram will exist instead of your physical existence.
To know about the use cases, future, and risks of the Metaverse, check our explainer video on YouTube.
Who is Creating the Metaverse?
Given its potential, it is not surprising to see giant tech companies exploring the Metaverse trend to get ahead of the curve. The top 3 businesses currently building in the Metaverse industry are:
Microsoft
Microsoft has already launched Mesh which is a virtual reality platform for businesses.
In Mesh, you could walk around, sit at the table, and pitch to an audience, except you will still be at your home. In the Metaverse, your avatar will look sharp even if you haven't taken a shower for a week.
Microsoft is also developing a new augmented reality chipset in collaboration with Qualcomm for future Metaverse integrations.
Meta (Facebook)
Meta founder Mark Zuckerberg has announced that the company will be transitioning from a social media company to a Metaverse company. Also, Zuckerberg has already spent $10 billion in 2021 for the transition.
Furthermore, the company announced that it is working on a record-breaking supercomputer to power this Metaverse. They have recently launched their virtual reality Metaverse application, Horizon Worlds, where you can hang out with friends and family. 
What You Need, to Play in the Metaverse?
If you want to play in the Metaverse, you will need to have the following:
a reliable internet connection
a PC or mobile device 
a blockchain wallet
a virtual reality headset (optional)
We understand the majority of these items today are expensive and not within everyone's reach. However, like most tech, the price to participate in the Metaverse will decrease over time and become more affordable and mainstream.
Conclusion
Since we are so early, it is hard to predict which of these best Metaverse games will be around in 5-10 years. Today, most of these Metaverse games are in beta/test mode and will continue to develop for a few years. We know that the Metaverse will be a hard reality; by 2026, 25% of the total population will be spending at least one hour daily in the Metaverse!
Related Posts