If you ever wanted to learn more about Axie Infinity MMR, that's exactly what you will learn in this beginner's guide to Axie Infinity MMR. Plus, we will also provide you with our four steps to help you increase your AXIE MMR.
So, let's jump into this Axie Infinity guide to help you get a better understanding of how Axie MMR works.
What is Axie Infinity?
Axie Infinity is a Pokemon-style game where players can grow, breed, and battle monsters called Axies against opponents. 
Built on blockchain technology, the game allows in-game items represented by NFTs or non-fungible tokens to be purchased and sold. The Axie Infinity video game has experienced rapid growth, especially in the Philippines, due to the Smooth Love Potion (SLP) token, one of the available Axie Infinity tokens that can be converted into real money.
What is Axie MMR?
Axie MMR (MatchMaking Rating) is assigned to each player to assess their skills so they can be matched with opponents similar to their skill level. This will also decide the amount of Smooth Love Potion (SLP) a player can receive for every win in the PVP arena.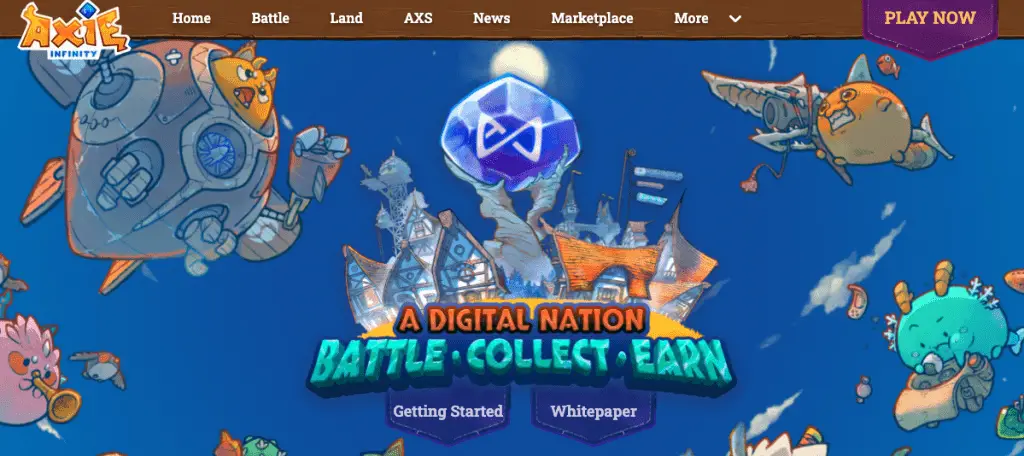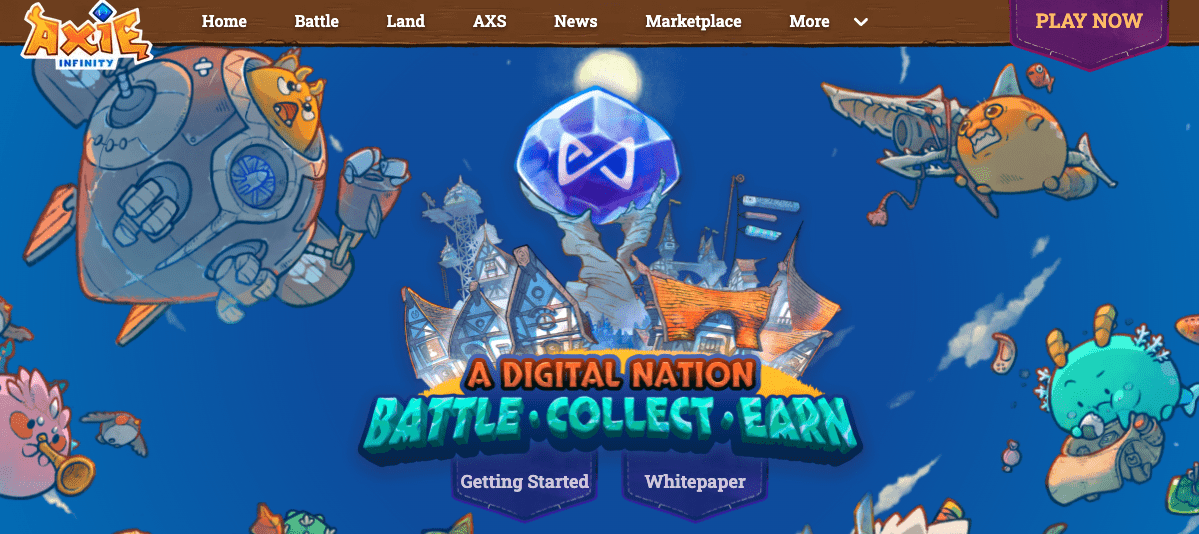 How does Axie MMR Work?
A player's Axie MMR value defines their skill level. The game then uses the player's MMR rating to match them with players with similar skills level, making the game more competitive.
Your Axie MMR is in charge of choosing a worthy opponent for you to face off against and the benefits you receive after each victory.
The Axie MMR is related to the Axie Infinity virtual money known as Smooth Love Potion (SLP). Every time you defeat an opponent, the more SLP you can earn, also increasing your MMR.
Axie Infinity Game Modes
When you play Axie Infinity for the first time, you will be given 1200 MMR; this value will change. Currently, there are two gameplay modes in Axie Infinity.
Player versus Environment (PvE), also known as Adventure Mode
Player versus Player (PvP), also known as Arena Mode.
In Axie Infinity Adventure Mode, player play against an AI-controlled Axie. This provides your Axie with the Experience (EX) they need to fight.
In Axie Infinity Arena Mode, you will compete against other players for Axie MMR. If you win an Arena Match, you will receive MMR and some SLP. Unfortunately, if you lose, your MMR will drop.
Arena Axie SLP Rewards
You will be eligible for rewards for each game you play and win in Arena Mode. The amount of SLP you receive when your MMR falls within a certain range of MMR margins is pre-defined.
To see the exact Axie MMR SLP ratios, check the table below.
| MMR | SLP |
| --- | --- |
| 0-999 | 1 |
| 1000-1099 | 3 |
| 1100-1299 | 5 |
| 1300-1499 | 6 |
| 1500-17++ | 8 |
| 1800-1999 | 10 |
| 2000-2499 | 12 |
| 2500+ | 14 |
Axie MMR SLP Ratio
4 Ways to Increase MMR in Axie
Unfortunately, your Axie Infinity MMR can decrease significantly over time. This can be caused by increased competition resulting from high MMR. However, it's important to have a proper strategy when playing Axie Infinity, and we have put together our four steps you can take to increase your Axie MMR.


1. Understand Your Axie
If you want a higher chance of succeeding, you must understand which of the various Axie qualities best describe your pet. Your Axie's body components are where you should start.
All Axies share six physical components: the mouth, eyes, horn, ears, back, and tail. The trick is that the stats for the various body parts fluctuate between the various Axie breeds.
The six purebred Axies are reptile, aquatic, bird, beast, plant, and plant. These six can produce Dawn, Dusk, and Mech, three purebred children.
There are breeds within each kind that are stronger than others and vice versa. You can choose the breeds you use for a match by knowing what breed your opponent possesses.
2. Prioritize Speed
Speed will affect your chances of achieving a higher MMR as well as your chances of winning an arena battle. Speed in a game determines who will attack first between you and your opponent.
So make sure you check your speed before you end your turn because it is usually safer to strike first.
3. Read your Axie Cards Properly
In Axie Infinity, both your cards and those of your opponents have significant power. In addition, cards in Arena Mode control the actions of each Axie. Each Axie is given four cards from the game's deck, comprising 24 cards. The powers represented by the cards are those of your Axie, and each Axie is limited to using each power only twice.
Knowing your opponent's Axie's abilities can help you prepare the right cards to defend yourself or launch a stronger attack.
4. Plan Your Axie Morale
In Axie Infinity, morale can make a significant difference between winning and losing. The likelihood of you making a critical strike depends on your morale.
In the final stand mode, it is extremely helpful, so be sure to plan ahead and choose cards that, when combined, will boost your critical strike.
Axie Infinity MMR Reset
The MMR reset is another important game mechanic to keep in mind. Otherwise, you might be unpleasantly surprised to see your MMR score suddenly drop to 1200.
Axie Infinity has two game modes Season and Off-Season. Players battle during Season periods to rise to the top of the leaderboard. But during Offseason, there are no leaderboard contests.
Instead, they alternate every month, with each season lasting roughly a month. Therefore, the reset occurs at the start of each new season, and your MMR readjusts as a result.
To ensure that every player has an equal opportunity to place at the top of the leaderboard per Season, every player's MMR is reset to 1200. The MMR is adjusted to the number before the season's commencement when the Offseason begins.
A rewarding Axie Infinity game experience requires a high MMR. Your ability to compete against competent opponents will be indicated by this value, which will also honour your victories.
Can your MMR go Too low?
Axie Infinity encourages skilled gameplay and won't allow your Axie MMR to go too low. Players with MMR of less than 800 can not earn SPL. However, since the season 20 update, players with an MMR below 800 will receive 1SLP for each victory. This was introduced by Axie Infinity to support new and less experienced players with a chance to raise their MMR.
Conclusion
We hope you found our guide on how to increase your Axie MMR useful. Plus, our four steps guide on how to improve your Axie Infinity strategy and help increase your Axie MMR. Good Luck!
Related Posts