Getting Free Stellar Lumens (XLM) is a great opportunity for those that are looking to diversify their crypto portfolio or for those looking to get into altcoins without any risk or spending any money at all.
One of the best-known crypto online wallets (and the first crypto wallets that I personally signed up with), Blockchain, has partnered with Stellar Development Foundation, giving away 125 million dollars worth of Stellar Lumens, XLM.
How to Claim $50 XLM with Blockchain.com?
Why is Blockchain.com Giving Away XLM Tokens?
On the Blockchain.com website, they state that the reason for this giveaway is to help build a bigger community of crypto users.
Who is Stellar XLM?
Stellar XLM has been trading for about five years and is a platform connecting banks, payment systems, and people. They enable low-cost interbank transfers across countries in less than 5 seconds.
What can I do with my XLM?
What you do with your free crypto is completely up to you. Whether it be exchanged on the likes of Binance, sold or HODL, it's a great way to diversify your portfolio or for newbies to get into altcoins or crypto in general.
How to Claim Stellar XLM Airdrop?
To get your free Stellar XLM, you need to log in and complete your Blockchain wallet profile to Gold Level.
When you log into your account, you might automatically be prompted to "Complete Your Profile". However, if this is not showing, you can click to Claim Your free XLM Now. Or simply click Complete Now in the top right-hand corner.
You then need to enter your personal information, such as your Country, Name, Date of Birth, and Address Details and click on Continue.
Once complete, you need to confirm it's you with a photographic ID such as a Passport, driver's license or National Identity Card. So make sure you have this to hand.
Pick the country where the document was issued and the ID type.
If prompted, allow access to your camera and microphone for Blockchain to be able to use this.
Then get yourself photo-ready as you'll be asked to take a photo of yourself using the camera on your computer.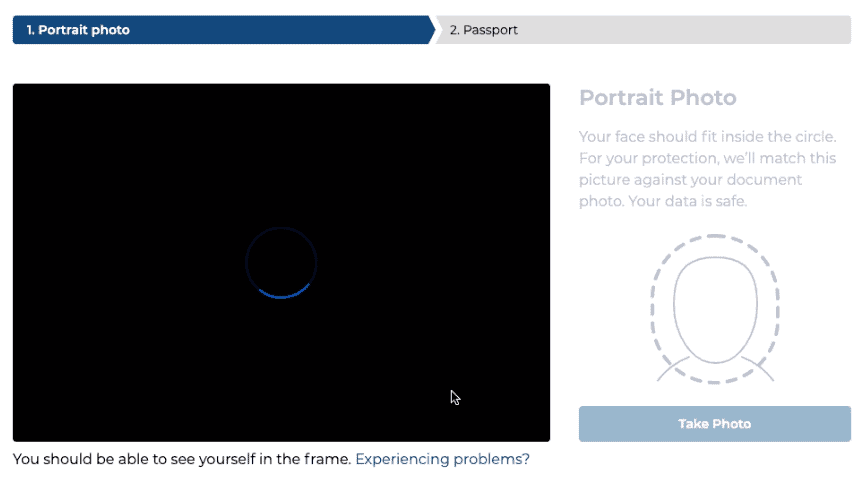 Once complete, you need to photograph your chosen ID card (Passport, driving licence, etc.
The below message will then show:
You will then receive three emails from Blockchain;
Identification verification successful
Your XLM is On Its Way
Your Airdrop Has Landed
Although they stated it would be within five working days, this process actually completed for me, and my XLM was showing in my Blockchain account within 10 minutes!
Should you Verify your Blockchain Account?
This process only takes a few minutes. But it won't for everyone and probably not for Bitcoin purists, as entering your identity obviously destroys your privacy. So just be warned you are sharing your personal details by taking these steps.
Is it worth it for the sake of some stellar lumen? Well, that's completely up to you, as you can still use your Blockchain Wallet without completing your profile.
Related Posts