Cryptocurrency custody firm Copper has signed a multi-million dollar insurance deal with the largest insurance company in the United Kingdom.
Copper Technologies UK Ltd, a fast-growing cryptocurrency custody firm, announced that it had arranged $500 million of insurance cover for digital assets in cold storage with Aon, the largest insurance firm in the UK.
According to Copper, the deal provides cover for it in cases of employee collusion, third-party theft, and physical loss of or damage to its current digital assets. Copper is a London-based crypto custody firm, and its insurance deal with Aon is currently one of the biggest in the cryptocurrency space.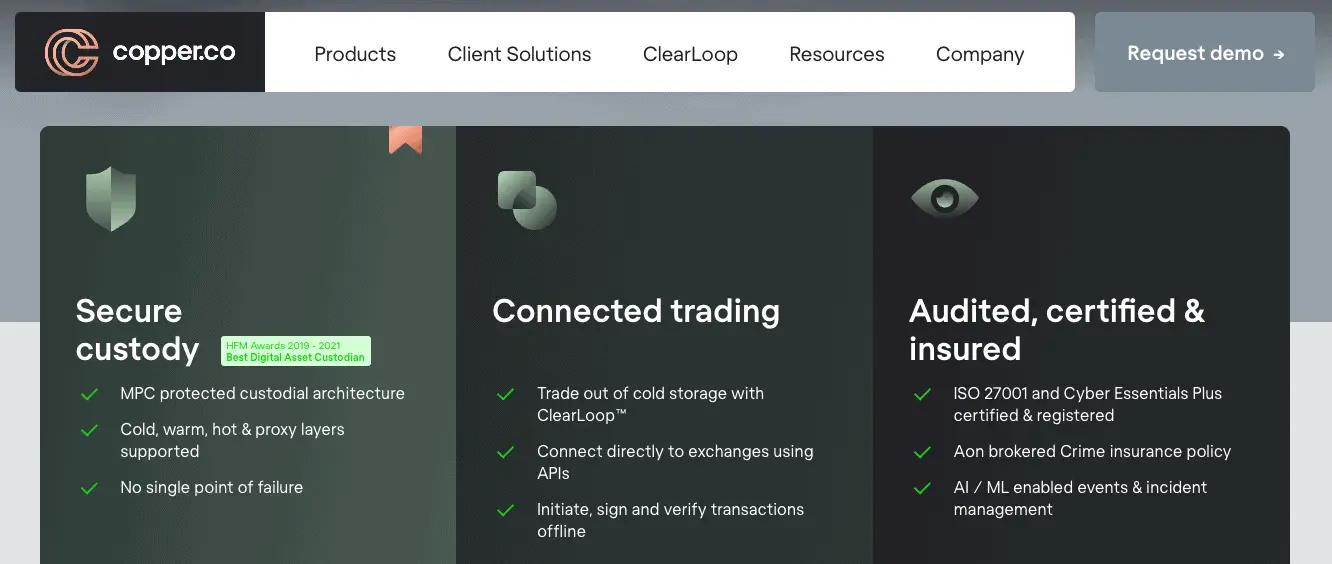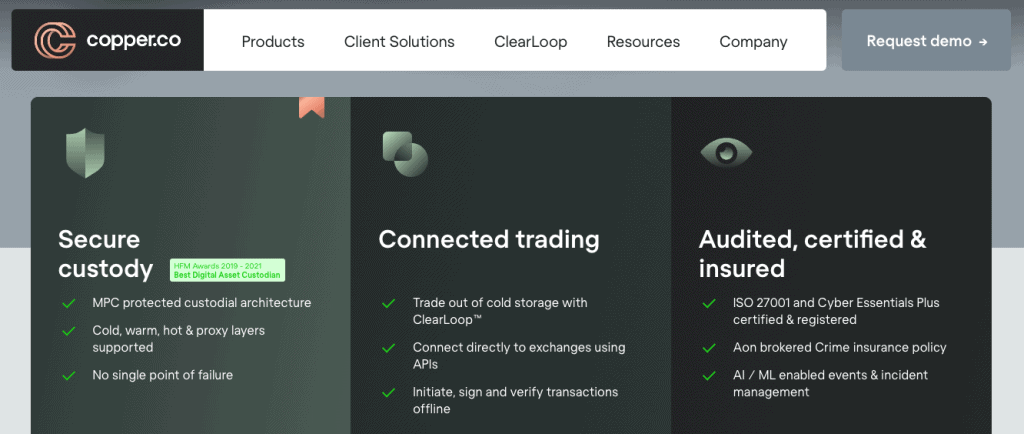 Copper added that the insurance was organized by Aon using a panel of insurers led by Canopius, a Lloyd's of London syndicate. The crypto custody firm pointed out that the surge in the value of cryptocurrencies and other digital assets in recent years has increased the demand for cold storage as investors seek to protect their assets offline. The adoption rate is fast-increasing, especially among institutional investors. 
"Safeguarding digital assets is the central goal of our business, and now we have an extra level of security to reassure our clients," said Greg Hall, Copper's chief of staff. "Copper will continue to work closely with the insurance market to ensure we have the most appropriate market-leading policies to support the growth of our business."

Greg Hall, Copper's chief of staff
This latest development comes a few months after Copper raised $196 million in a new funding round, making it one of the leading cryptocurrency custody firms in the world.
Related Posts