In this Anchor Protocol review, we'll dive into the Anchor Protocol and the Terra Network, see what interest rates we can achieve, supported wallets, and their ANC token.
Decentralized finance (also known as DEFI) has exploded over the past few years with popular applications including the likes of collateralized lending by Compound and decentralized exchanges such as UniSwap. Anchor is set to add to that list with its simple and convenient savings products. Much like a household savings accounts but powered by crypto and with rates of 20% APY.
Anchor Protocol Review

What is Anchor Protocol?
Anchor, is a savings protocol on the Terra blockchain. Offering saving products for Terra stable coins with the aim to deliver a fixed rate of 20% APY on your deposits. Which is a huge improvement compared to traditional savings accounts.
The Anchor rate is powered by a diversified stream of staking rewards from major proof-of-stake blockchains and therefore can be expected to be much more stable than money market interest rates. 
The protocol is decentralized, meaning that you don't need to open an account, provide documentation or ID verification. Simply connect up a Terra wallet to deposit your funds.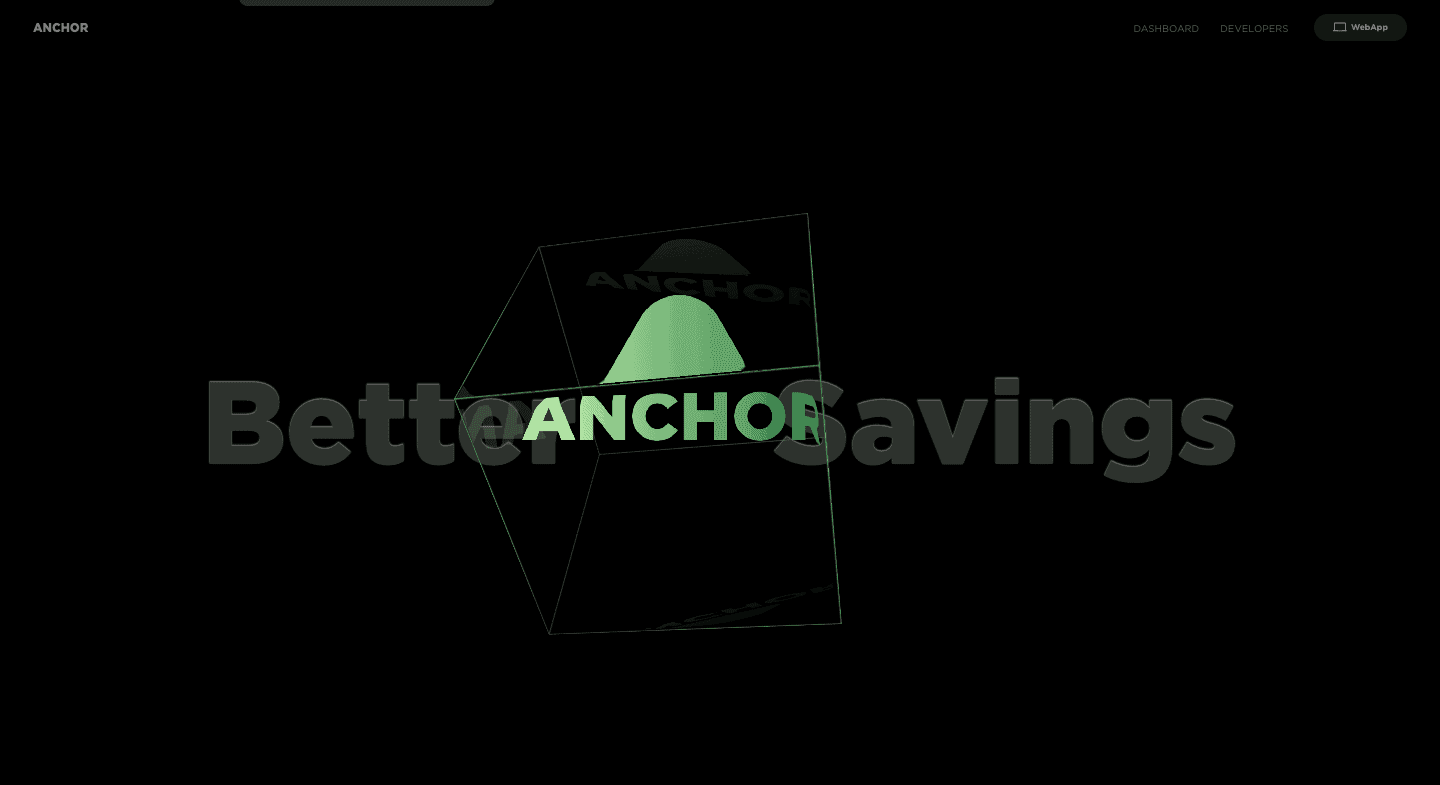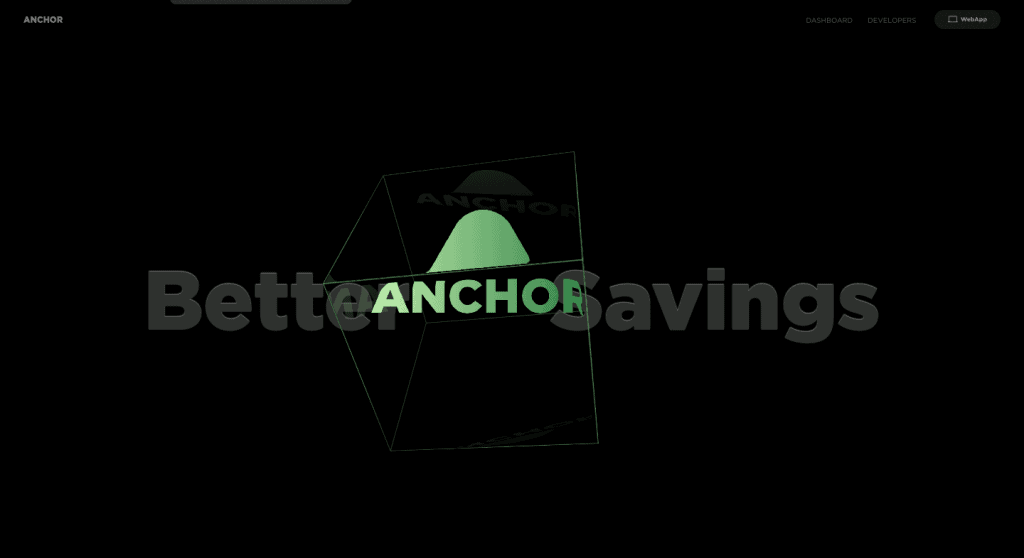 How Does Anchor Protocol Work?
There are 3 parts to Anchor, "Savers" which is those who are depositing. There are "Borrowers" who take out loans and "ANC Shareholders" who participate in governance and earn dividends. 
Those who are borrowers have to put down collateral to take a loan, which is then used to pay the interest rates of the depositors
They also use a mechanism called the "utilization ratio" which helps (if for example), there are more savers than borrowers.  When the utilization ratio is high (and there are more borrowers than savers), the borrowing rate increases. 
Or if the utilization ratio is low and there are more savers than borrowers, the borrowing rate falls to incentivize more lending and collateral to pay the savers.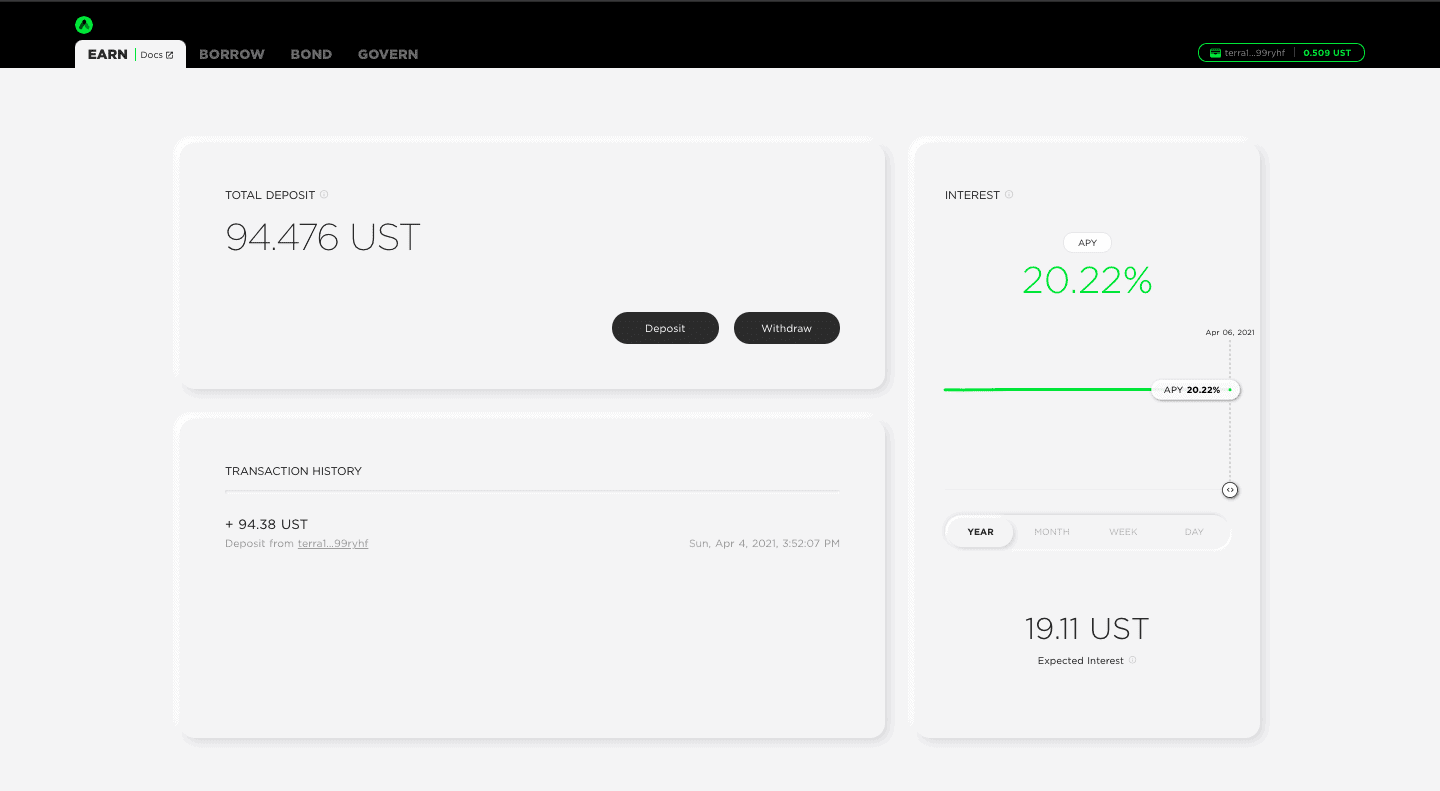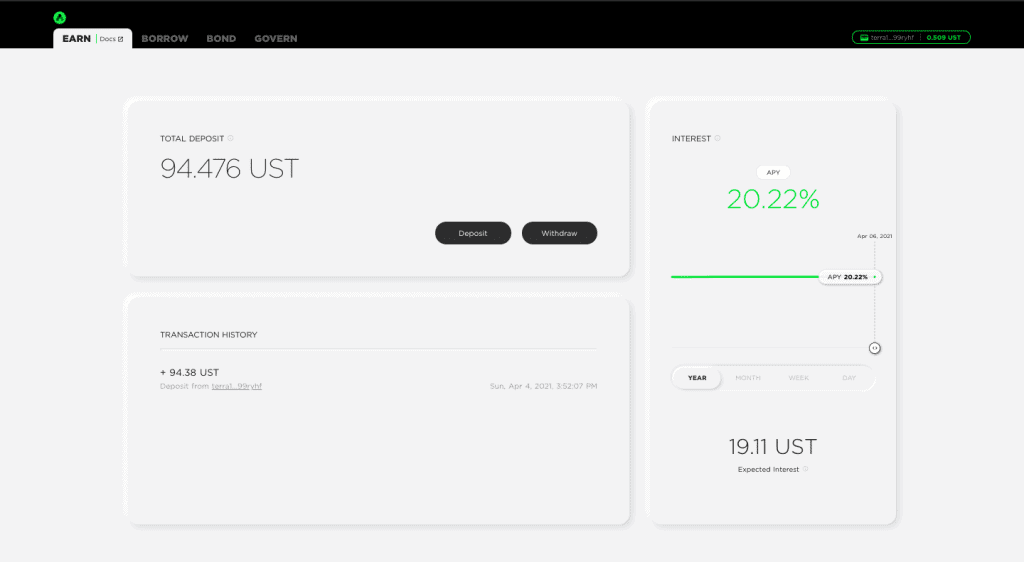 Anchor Protocol Token (ANC)
Anchor Protocol has its own governance token Anchor Token (ANC). The ANC token can be used to create new governance polls, which can be voted on by users that have staked ANC.
How to Buy Anchor Protocol Tokens?
Anchor Protocol (ANC) tokens can be bought on exchanges such as KuCoin and OKEx. Plus you can also buy and sell ANC from within the Anchor Protocol. This allows you to easily convert from UST to ANC and vice versa.
We personally use Binance exchange to buy LUNA tokens and send these to our Terra Station wallet to swap for UST.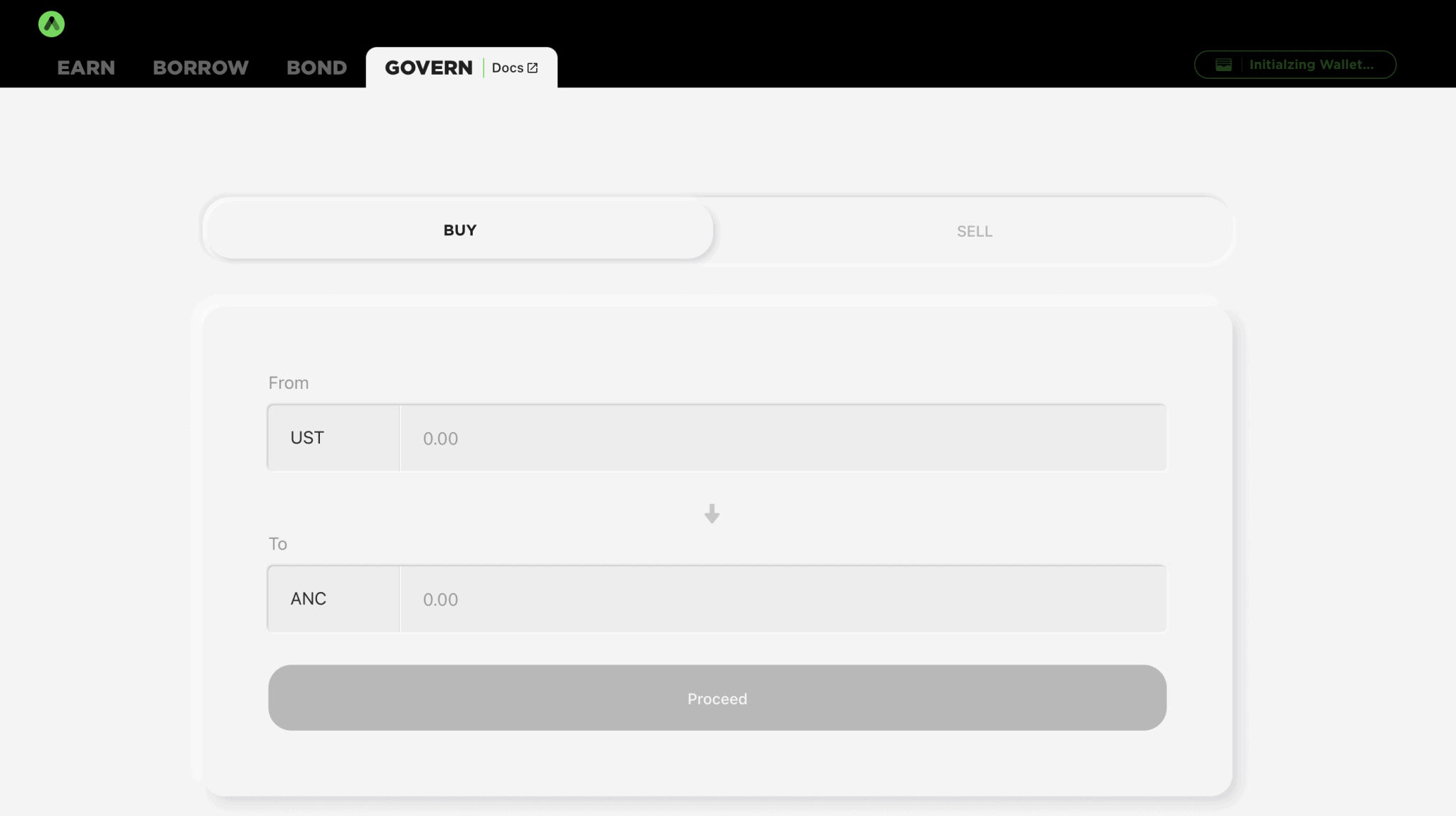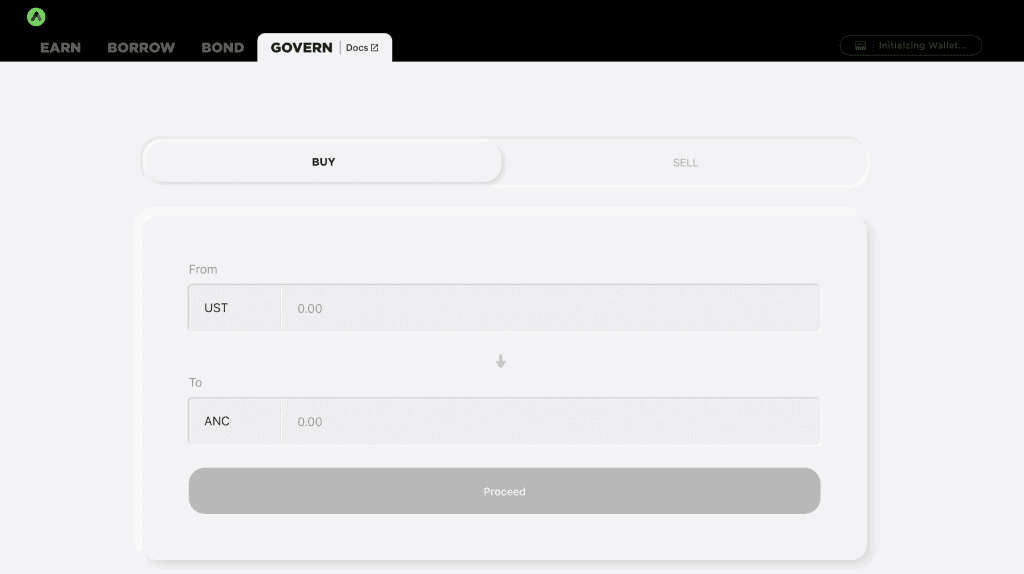 What is the Terra Network?
The Terra blockchain was created by the Korean blockchain firm Terraform Labs. The Terra Blockchain was created using the Cosmos software development kit (SDK) and uses the Tendermint Proof-of-Stake (PoS) consensus mechanism.
Transactions on the Terra blockchain take seconds to settle. Plus, the cost of transaction fees when interacting with smart contracts is a lot lower than using the likes of the Ethereum network. Their native token is the Terra LUNA coin which is the lynchpin of the entire Terra network. Burning LUNA coins helps to stabilize the Terra stable coin ecosystem and incentivize usage.
What is TerraUSD (UST)?
TerraUSD (UST) is a stable coin that was built on the Terra blockchain and the printing of UST began in September 2020. The creation of UST is made through the burning of LUNA coins.
Supported Cryptocurrencies
To earn interest, you can deposit TerraUSD (UST). Plus, you'll also need to have some extra UST to pay for the transaction fees.
If you are taking out a loan you´ll need to put down collateral. At the time of this Anchor Protocol review, the collateral is either minted Luna or bLuna. In the future, they hope to add more staking tokens such as ETH, Cosmos, Polkadot, and Solana which can then be used as collateral.
Supported Wallets
To get started with Anchor Protocol, you'll need to connect a supported wallet. As Anchor runs on the Terra Network, it'll need to be a Terra-supported wallet, such as the likes of Terra Station. If you are familiar with UniSwap this is very similar to connecting up your MetaMask wallet.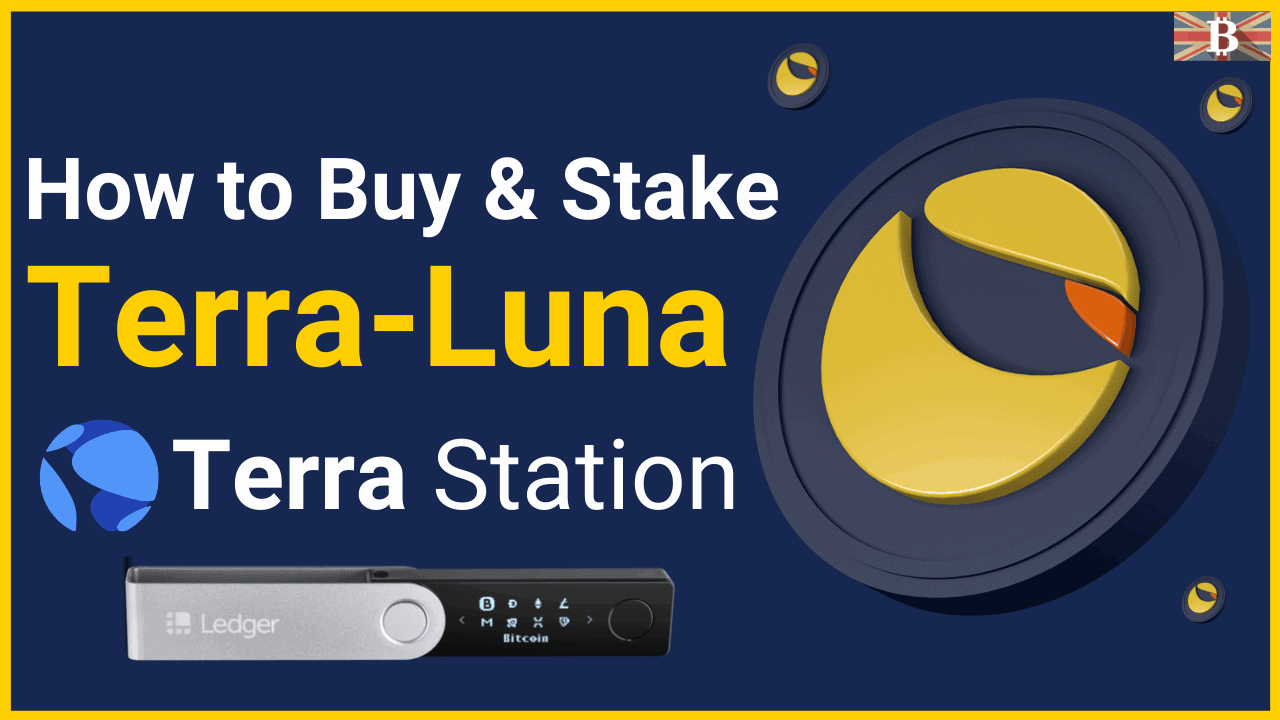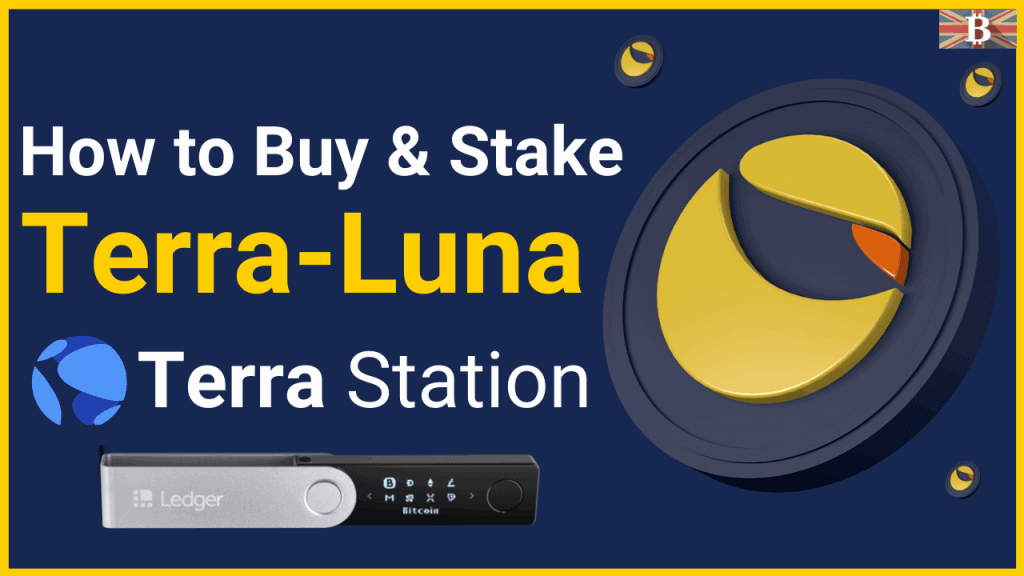 Terra Station Wallet
The Terra Station wallet is a Terra Network-supported wallet that can be used to store your Terra crypto assets. It is available as a browser extension for Google Chrome, Brave, etc, and can also be installed as a desktop wallet.
With the Terra station wallet, you can send, store and receive your TERRA tokens. Plus for added security, you can also access the Terra station wallet via a Ledger Hardware wallet.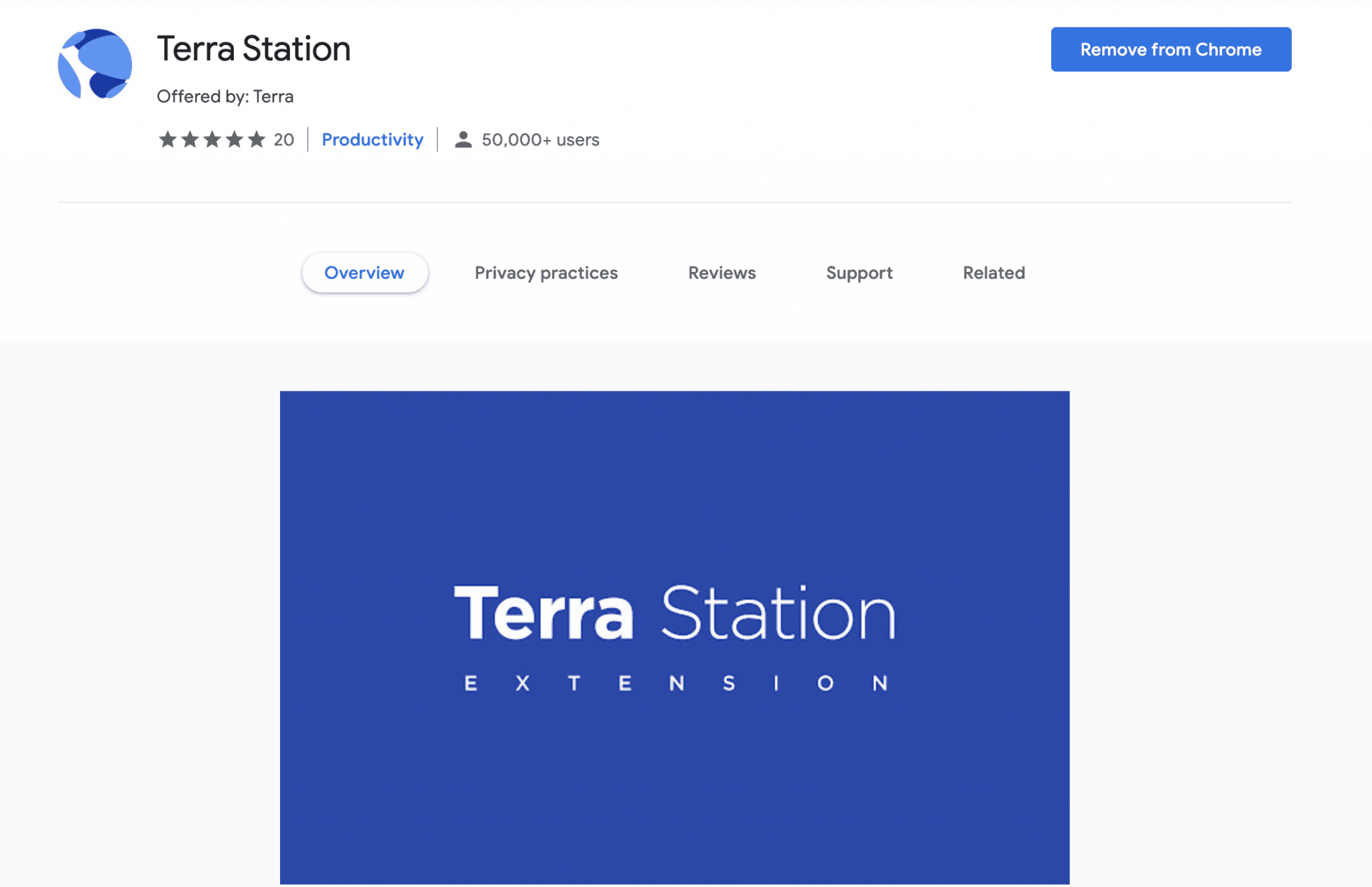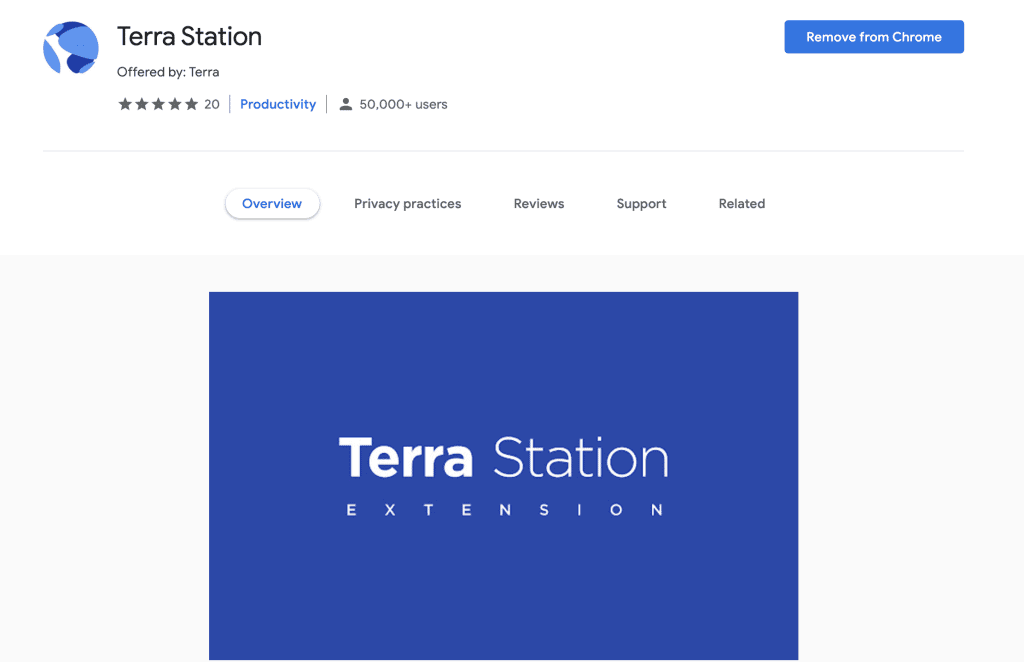 Minimum Deposits
With Anchor Protocol, there are no minimum deposits. Plus you'll find that Terra deposits are instantly withdrawable with no lockup required either.
What Interest Can I Make?
At the time of this Anchor Protocol review, you can earn 20% APY with Anchor Protocol when depositing your UST. Alternatively, you can currently borrow at 30.14% APY.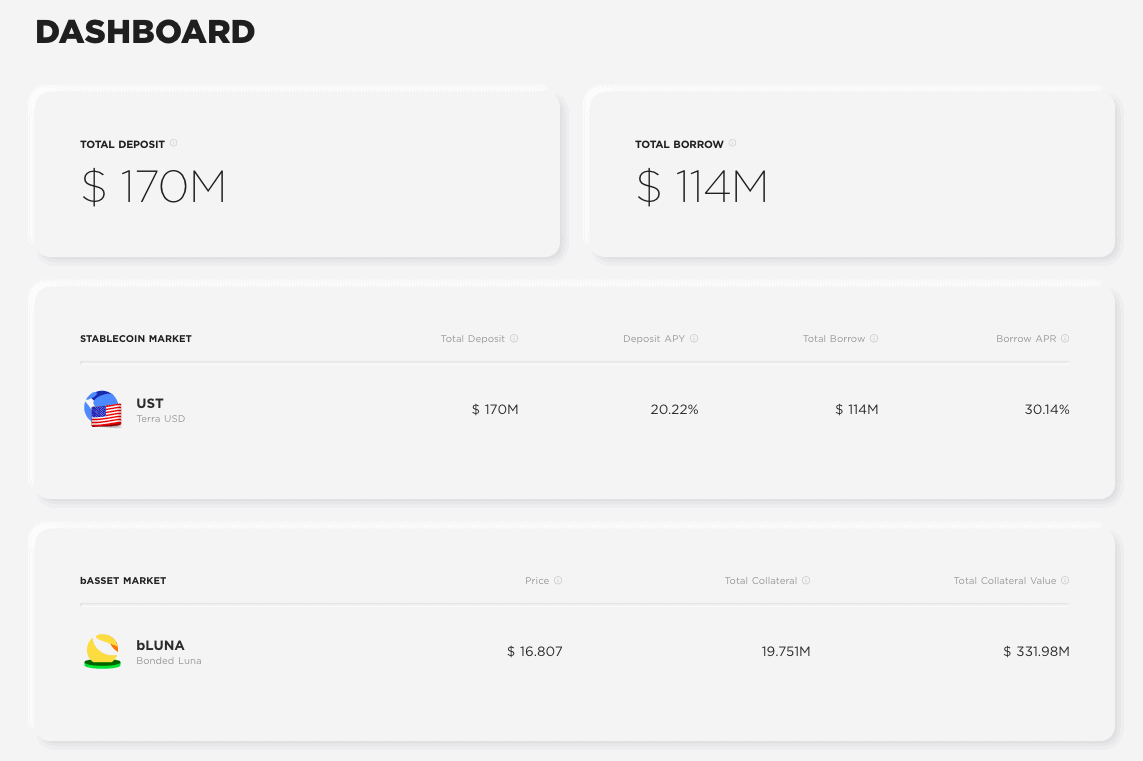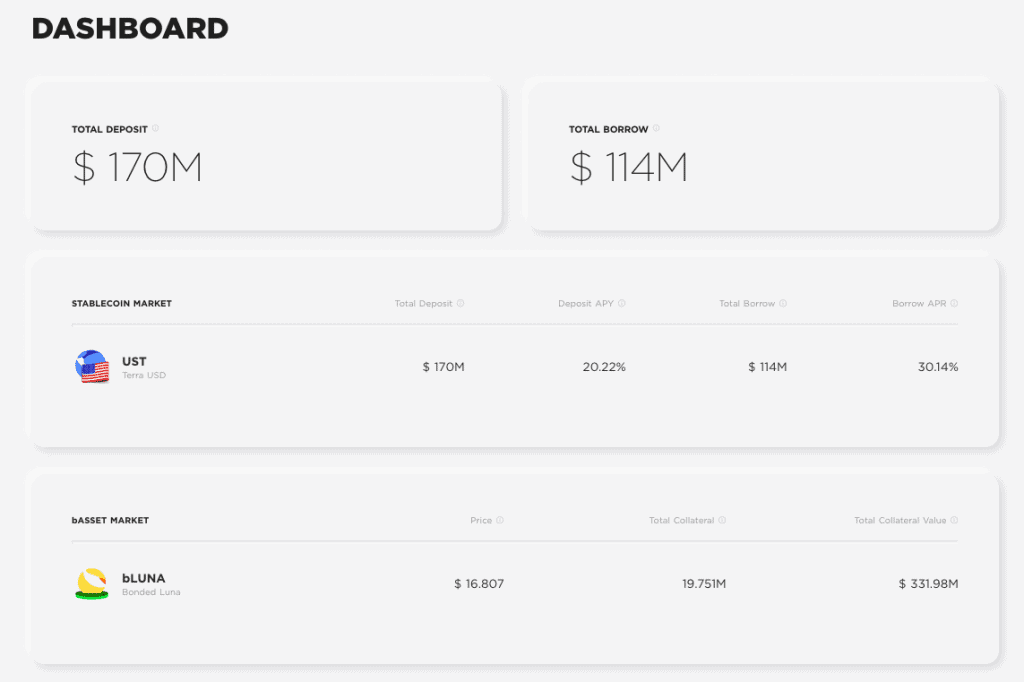 Related Posts