Zerion is a simple to use interface that can be used for more than 40 different DeFi protocols, such as the likes of Compound, UniSwap and Maker. The platform allows its users to lend their assets and earn interest, buy and sell DeFi tokens, borrow stablecoins, and provide liquidity to various DEX pools.  So, instead of users individually visiting Compound, UniSwap, and other yield farming protocols, they can indirectly interact with these through Zerion. 
Who Are Zerion?
Zerion was formed by 3 co-founds in 2016, with the aim to create a simple solution to track and manage ERC20 tokens. In 2019, the team successfully raised 2 million dollars in its first round of seed funding led by Placeholder, with participation from Blockchain Ventures and Gnosis.  Since then, the vision evolved into becoming a one-stop-shop for interacting with DeFi products. 
Zerion now support 40+ DeFi Protocols, they have connected over 100,000 wallets with a trade volume of over $80 million. And they are adding new features to establish it a useful product even for DeFi's power users. Staking NXM on Nexus Mutual or accessing vested BZRX tokens on bZx.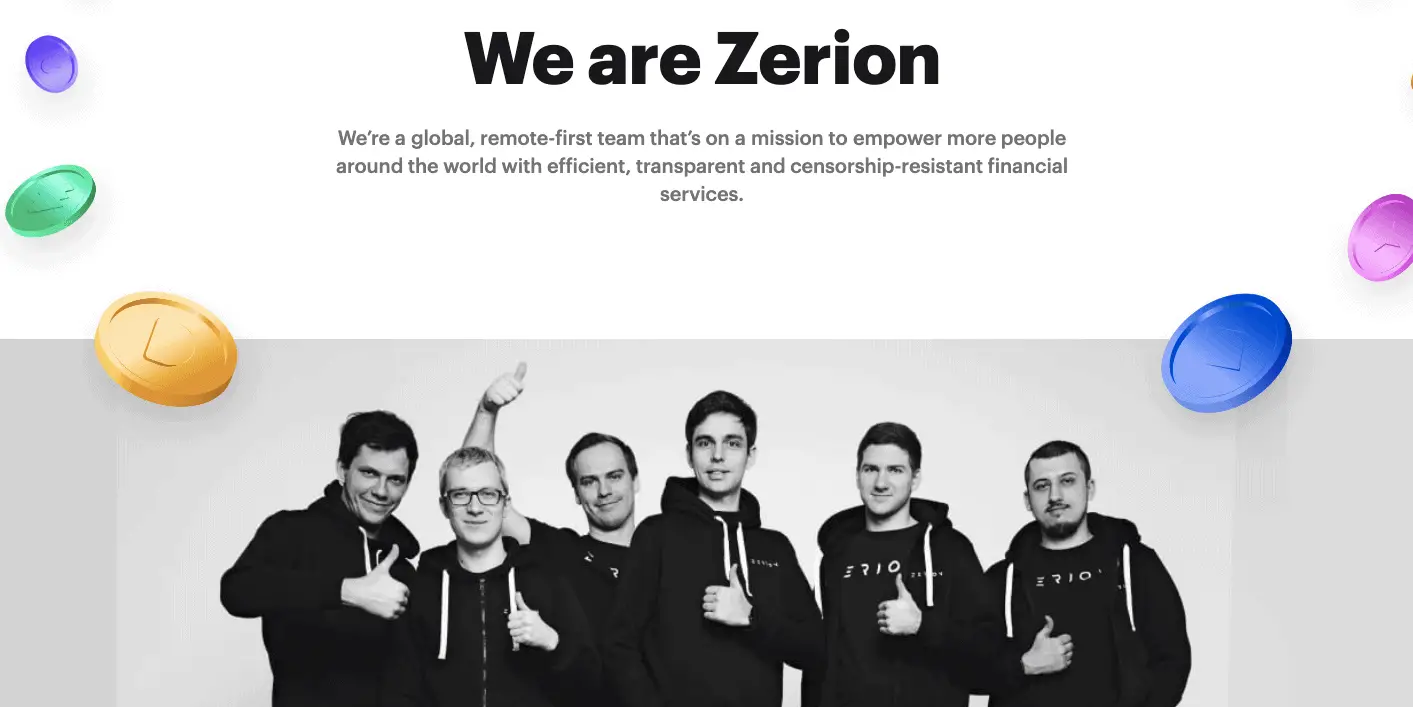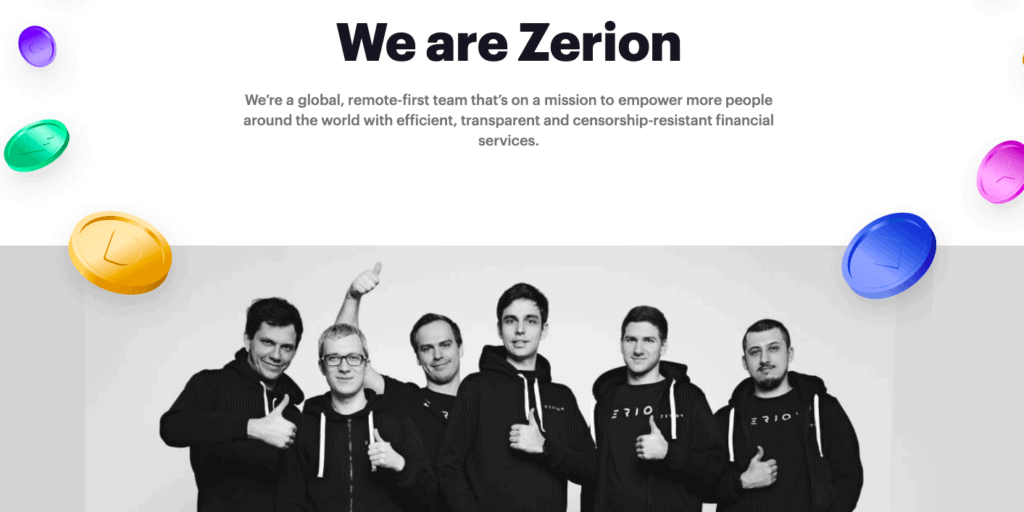 What is Zerion?
Zerion is an easy way for users to build and manage their entire DeFi portfolio from one place. By connecting up their web3 or Ethereum users can manage their portfolio across multiple accounts and track their assets in real-time with live price updates and push notifications.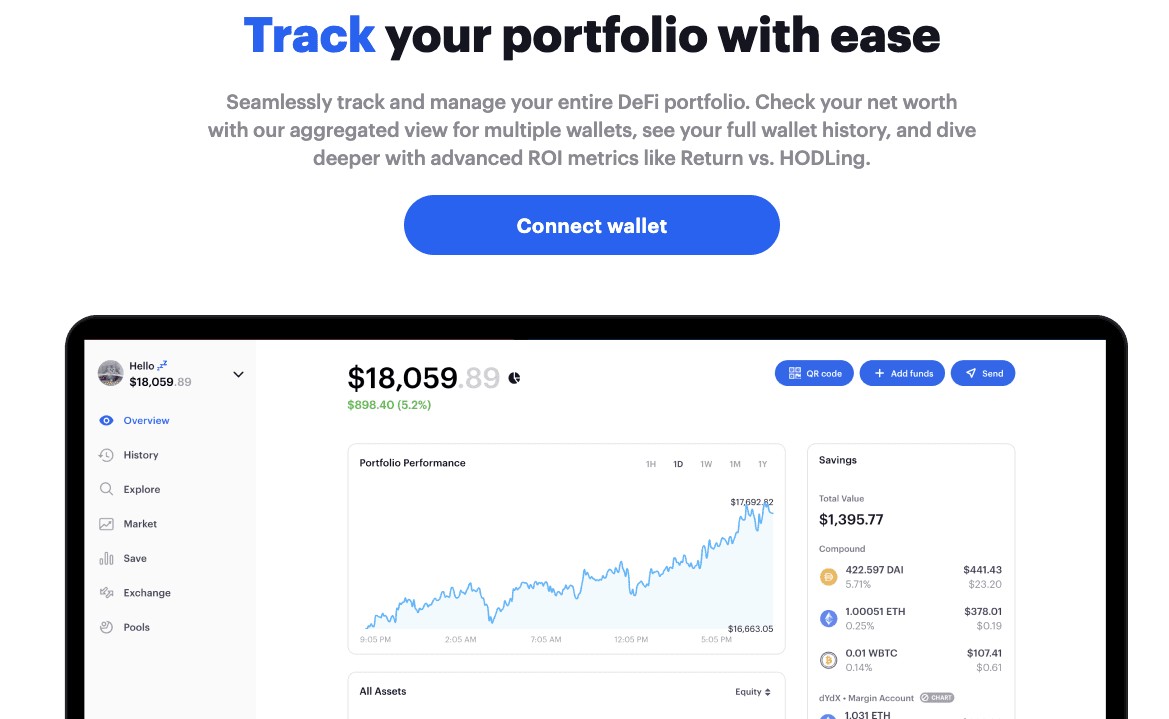 History provides users with dated history of all their wallet transactions. Where you can filter by address, protocol, asset, or transaction type. So instead of visiting EtherScan and opening a new link to view each transaction's details, Zerion pulls up a detailed history on a single, scrollable page.
Explore offers a dynamic overview of trending assets and protocols, including reward tokens from yield farming, TokenSets and liquidity pools.
Market displays an overview of the performance of every DeFi token. Instead of checking multiple sources to keep up to date with the market, Zerion pulls all this information together for you. You can view further detail for each token, buy and sell and the interface connects to Uniswap, Kyber, 1Inch and 0x, as well as other decentralized exchanges. Zerion will automatically select the decentralized exchange with the best deal, or (for big orders) it will split the order across multiple exchanges if needed to achieve the best rates possible.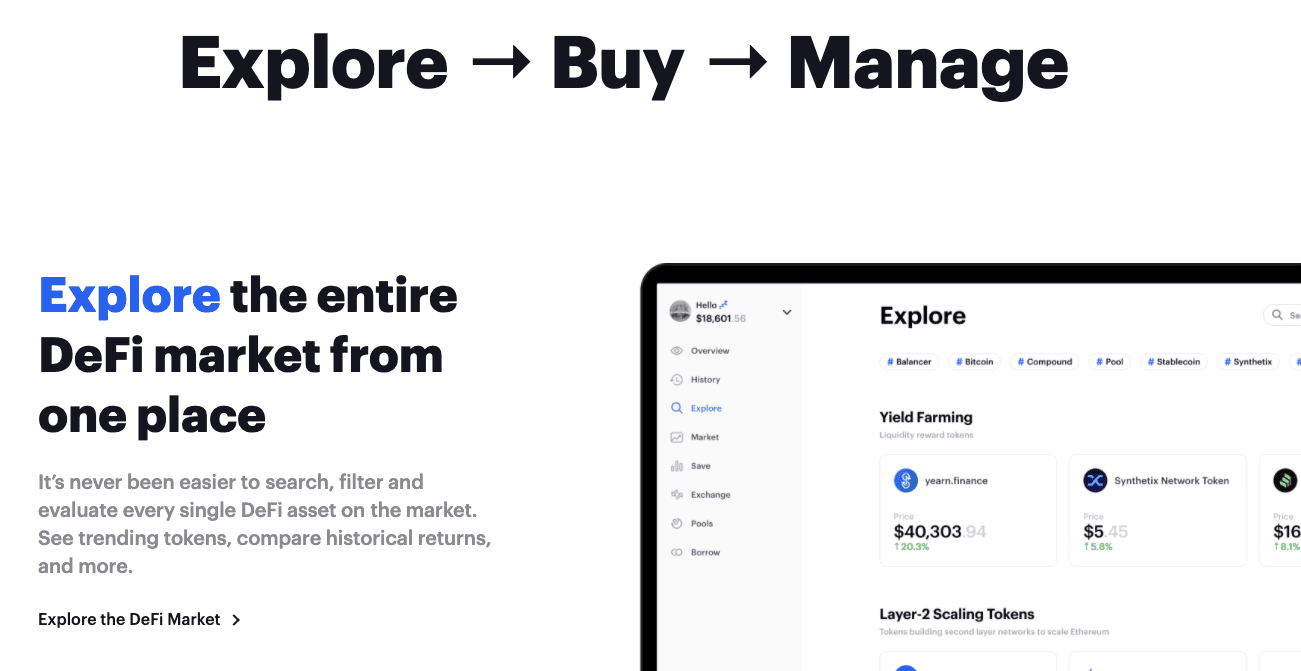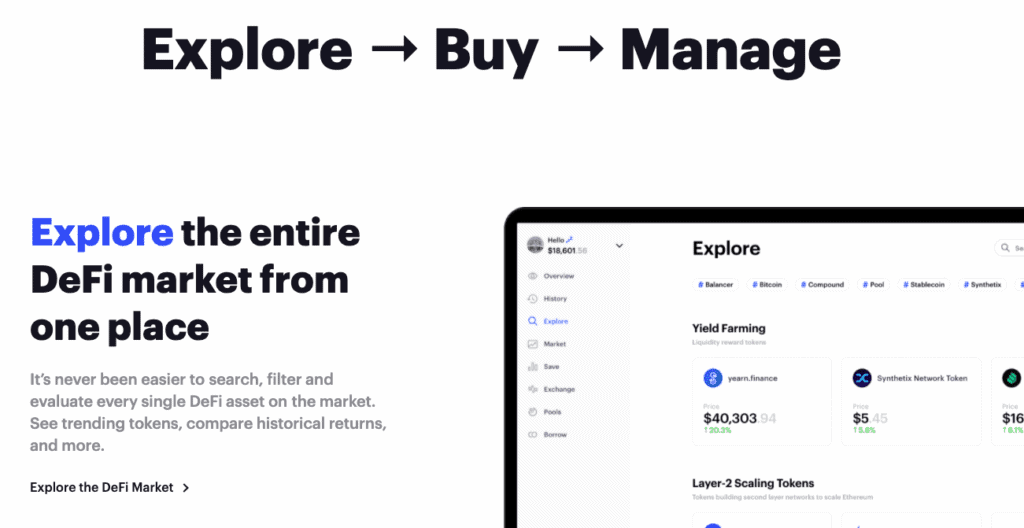 Save is where you can deposit a variety of tokens for lending and earn interest through Compound. You can also view a list of available tokens and interest rates available as well as the total you've deposited and earned so far in FIAT.
Exchange allows users to buy and sell tokens and again it will automatically select the exchange with the best deal or split the order if need be. 
Pools is where you can add liquidity to the likes of Uniswap, Curve and Balancer liquidity pools in order to earn rewards through trading fees. A list of the top liquidity pools is displayed and you can choose to add or remove their liquidity to any of them directly through Zerion without the need to go to each site individually to search for the best results.
Borrow allows users to take out loans via Compound or Maker. Loans enable users to borrow assets (like DAI or USDC) against the collateral that you lock up in the loan until you pay back the assets.
Zerion App for Mobile
The Zerion platform is also available as an app so that users can track their portfolio in real time from their Android device or your iPhone. You can import your wallet, get notifications for incoming transfer and transactions, DAI/USDC yield spikes on Compound and Maker Vault alerts. As well as having access to Summary, Explore, Market and a Settings tab.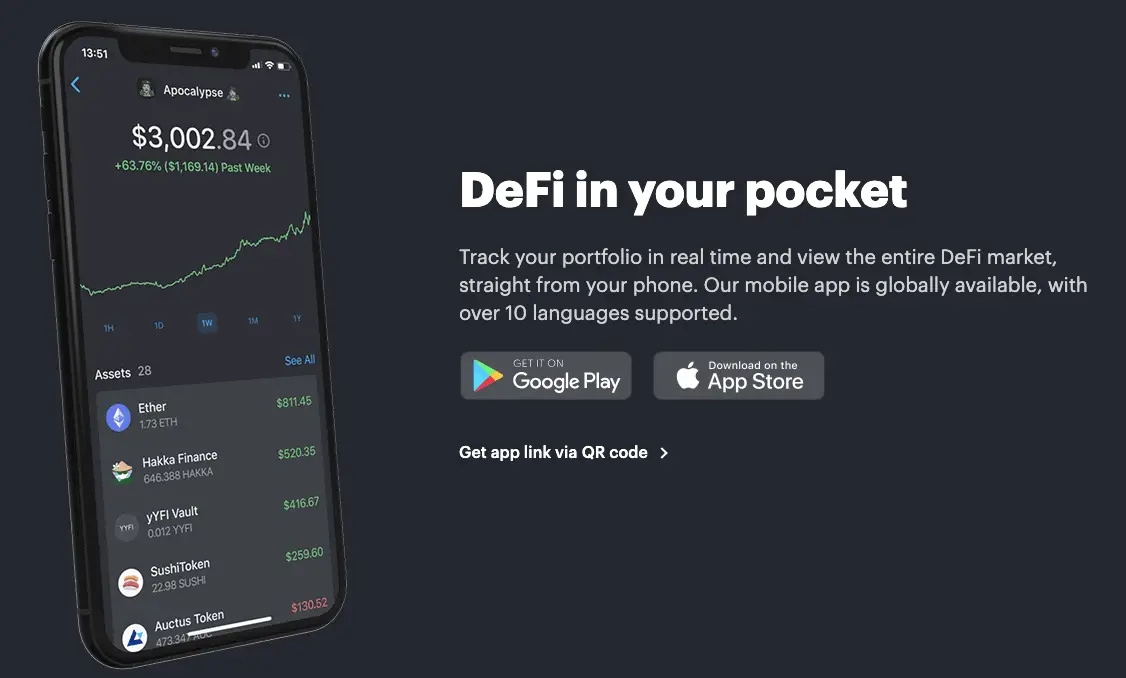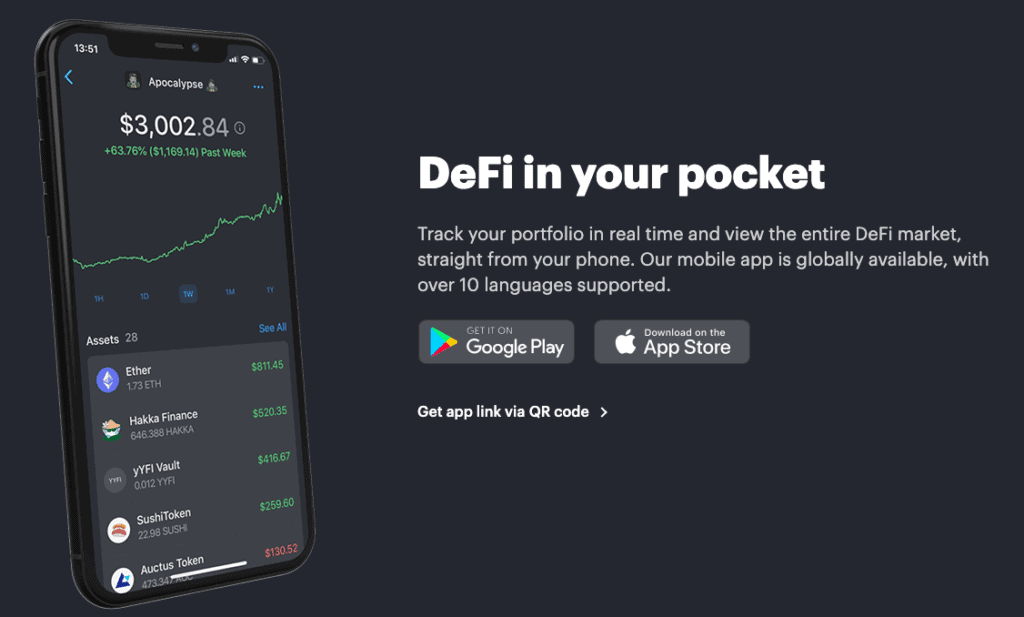 What is Zerion/ DeFi SDK?
DeFi SDK is an open-source system of smart contracts for accurate accounting across multiple dApps and protocols supported by Zerion. It assists in limiting fragmentation across various DeFi products, by providing tools to quickly plug in the top players and all the relevant protocol and token data.
DeFi SDK supports almost all of the most popular protocols including the likes of Aave, dYdX, Compound, Synthetix and Uniswap. DeFi SDK comes equipped with a number of value-added tools including token and protocol adapters.
Zerion vs Zapper
Both Zapper.Fi and Zerion are similar platforms providing a gateway or single point of entry to the most popular DeFi Platforms. Both have an easy to use interface with the aim to simply DeFi investing.
Previously Zapper had a slight advantage by converting your tokens in one transaction when you're adding liquidity. However, Zerion now also provides this functionality. Zerion, however, boasts having the cheapest transaction costs in the space, which includes Zapper.fi. Helping to save their users on gas fees.