The UK units of banking giant Santander informed its users on Thursday, November 4th, that it would implement transaction limits on crypto-related transactions. 
According to the bank's blog post, there would be a £1,000 limit on individual transactions with crypto exchanges and a £3,000 limit on total monthly transactions. The bank added that the new policy is set to effect on November 15th. Santander UK wrote that;
"In recent months, we've seen a large increase in UK customers becoming victims of cryptocurrency fraud. The Financial Conduct Authority (FCA) has warned consumers about the risks of investing in crypto assets as money held in customers' crypto wallets is unlikely to be protected by the Financial Ombudsman Service and Financial Services Compensation Scheme if something goes wrong."

Santander UK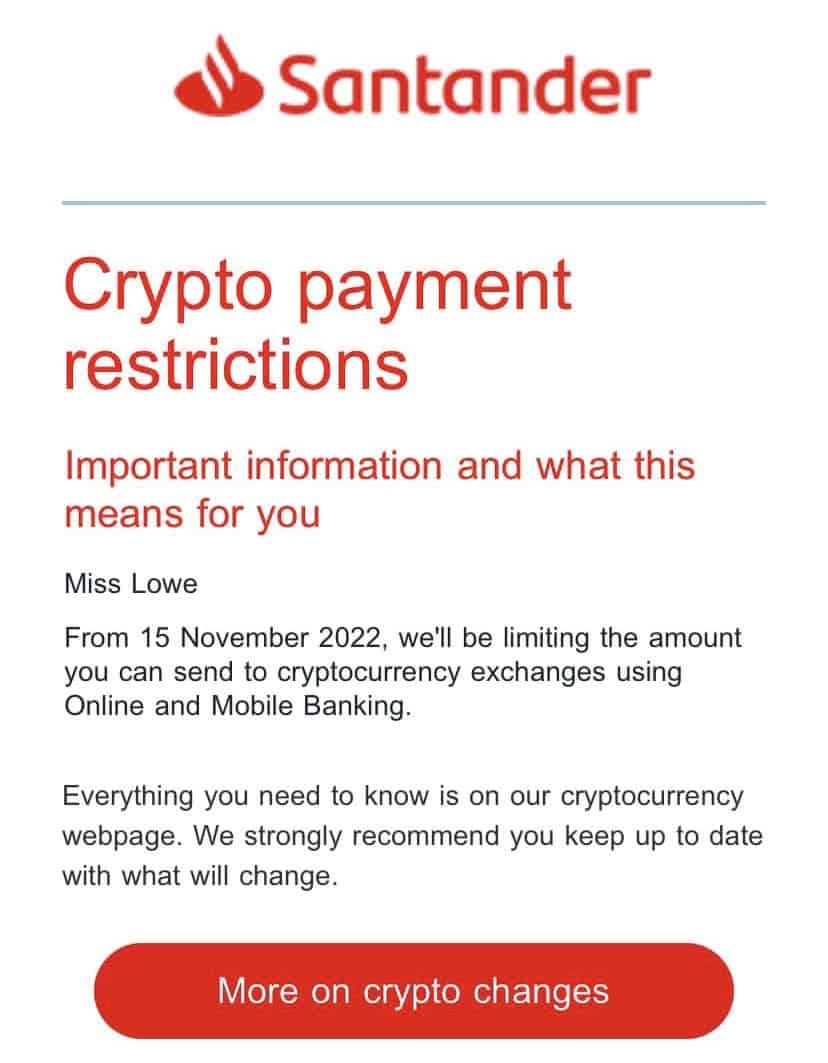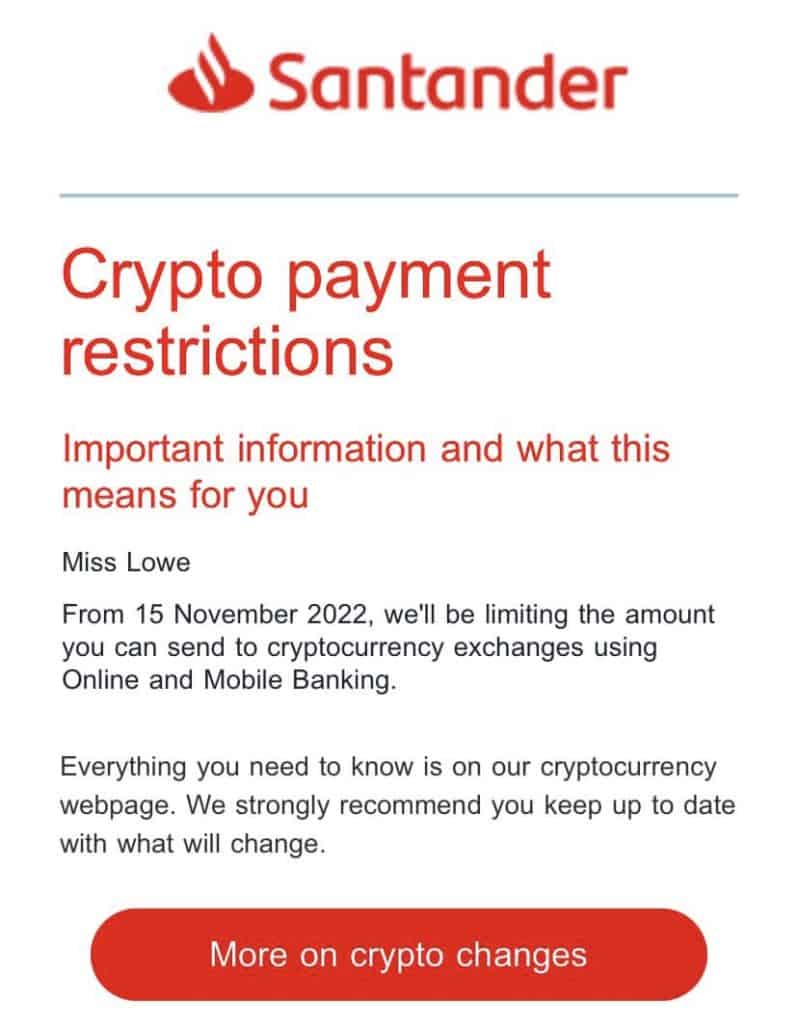 Santander added that it now wants to do everything possible to protect its customers and believes that limiting payments to cryptocurrency exchanges is the best way to ensure their money remains safe. 
While there are limitations to how much Santander customers can send to cryptocurrency exchanges, there are no limits on monies transferred from crypto exchanges back into Santander accounts. 
Despite the limitations, Santander told its customers that they could still get payments from cryptocurrency exchanges into their accounts. The bank said it would be making more changes to limit or prevent payments to crypto exchanges in the future. However, the bank will always inform its customers before they make these changes.


In June 2021, the FCA revealed that Binance Markets Limited is not permitted to undertake any regulated activity in the UK. Because of the notice issued by the FCA, several UK banks, including Santander, stopped processing Binance-related transactions.
Santander told its customers that it would continue to send payments to Binance as it abides by the warning issued by the FCA. However, customers can still withdraw their money with Binance into their Santander account.
Related Posts