Cryptocurrency exchange Coinbase is making huge changes to its operations over the coming months.
Coinbase, one of the leading cryptocurrency exchanges in the world, announced on Wednesday that it is phasing out its Coinbase Pro version. The company said the move is to ensure that its users leverage its unified services. 
The cryptocurrency exchange said;
"Later this year, we'll begin sunsetting Coinbase Pro to migrate all advanced trading into one unified Coinbase account, bringing customers access to popular features like staking, Borrow, dapp wallet, and Coinbase Card from a single platform balance."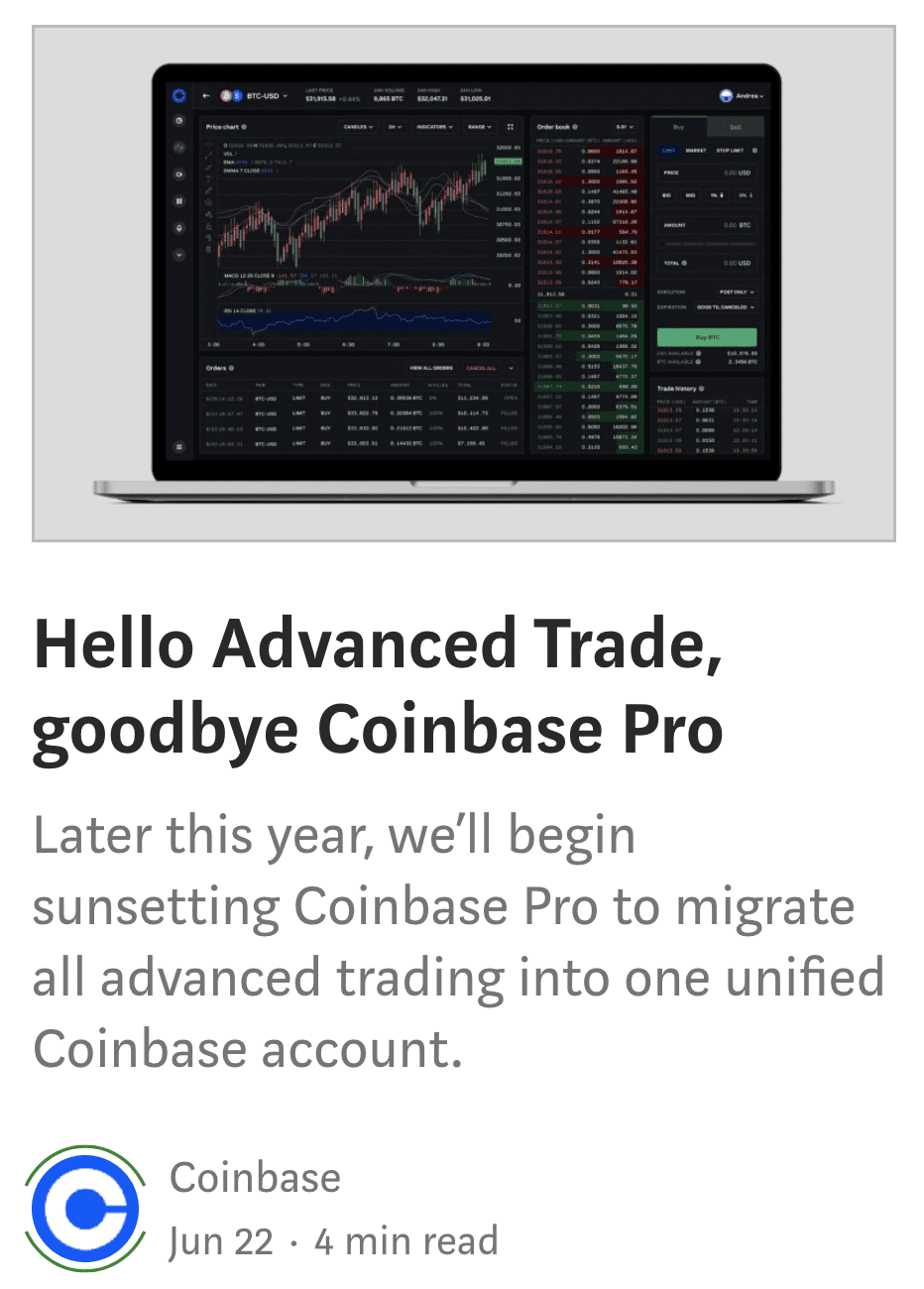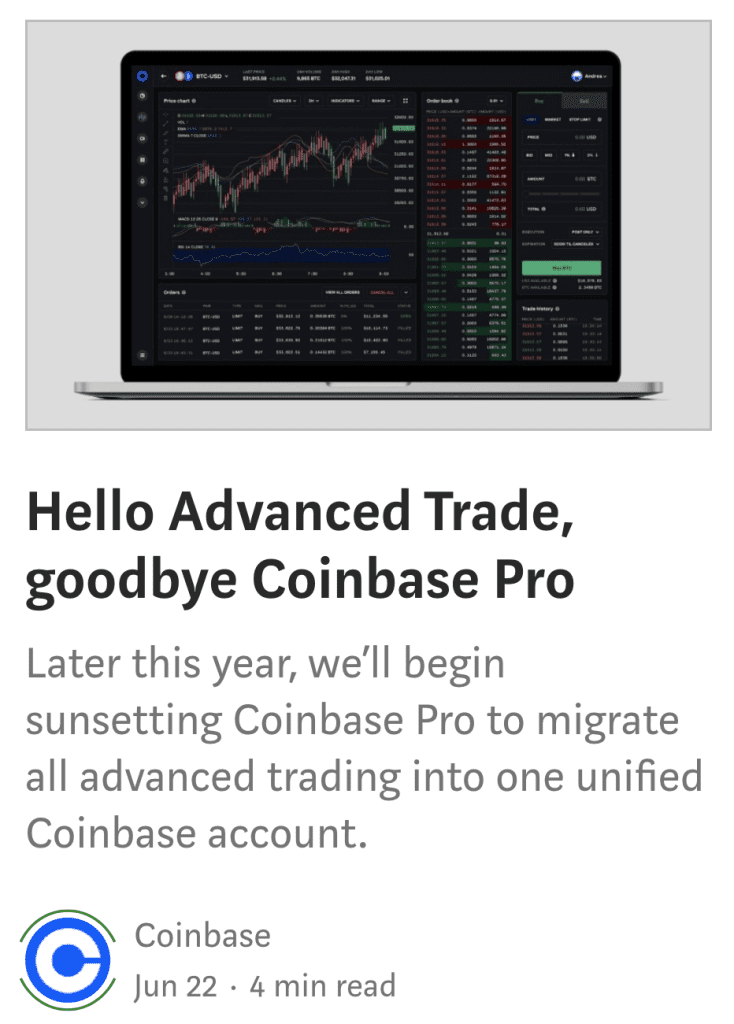 Coinbase is known for operating two platforms, the Coinbase.com and the Coinbase Pro platform. However, the company complained that there are overlapping sets of features between the two platforms, causing friction for its customers when transferring balances back and forth between the two products.
To resolve the issue, Coinbase said it would discontinue its Coinbase Pro and launch Advanced Trade features on its mobile app and trading platform. Coinbase said;
"To resolve this friction and offer customers the best of both worlds, we have rebuilt the full Coinbase Pro advanced trading experience within the Coinbase mobile app and Coinbase.com. As we continue to add more features to Advanced Trade on Coinbase, we will sunset Coinbase Pro later this year."
The crypto exchange said the Advanced Trade feature comes with all the features of Coinbase Pro but is upgraded with the most seamless Coinbase experience to make informed trades faster and easier.
Furthermore, Advanced Trade also offers more in-depth technical analysis, advanced real-time order books, and charting powered by TradingView. These features are embedded to help customers research and analyze crypto markets before making investment decisions, Coinbase added. 
Coinbase was previously the leading cryptocurrency exchange in the United States. However, it recently lost its place to FTX. According to the data obtained from Coinmarketcap, FTX has a daily trading volume of over $2 billion, while Coinbase processes $1.7 billion worth of transactions daily.

In Other News
*After you make a crypto purchase, BTC will be added to your portfolio. Limited time offer. Offer available to new users only. Offer not available to new users who were referred to Coinbase through the Referral Program or who have previously opened an account using the different contact information. Coinbase may update the conditions for eligibility at any time.
"Cryptocurrency is not regulated by the UK Financial Conduct Authority and is not subject to protection under the UK Financial Services Compensation Scheme or within the scope of jurisdiction of the UK Financial Ombudsman Service. Investing in cryptocurrency comes with risk and cryptocurrency may gain in value, or lose some or all value. Capital gains tax may be applicable to profits from cryptocurrency sales."