Binance, a leading global cryptocurrency exchange, has made history by becoming the first virtual asset exchange to secure an Operational MVP (Minimum Viable Product) License from Dubai's Virtual Assets Regulatory Authority (VARA). This monumental achievement signifies Binance's unwavering commitment to regulatory compliance and collaboration with local authorities.
The Operational MVP License allows Binance to provide regulated virtual asset services in Dubai, adhering to VARA's stringent investor protection and market assurance standards. Binance FZE, the Dubai subsidiary of Binance, is the proud recipient of this license, enabling it to offer exchange and broker-dealer services to both institutional and qualified retail investors.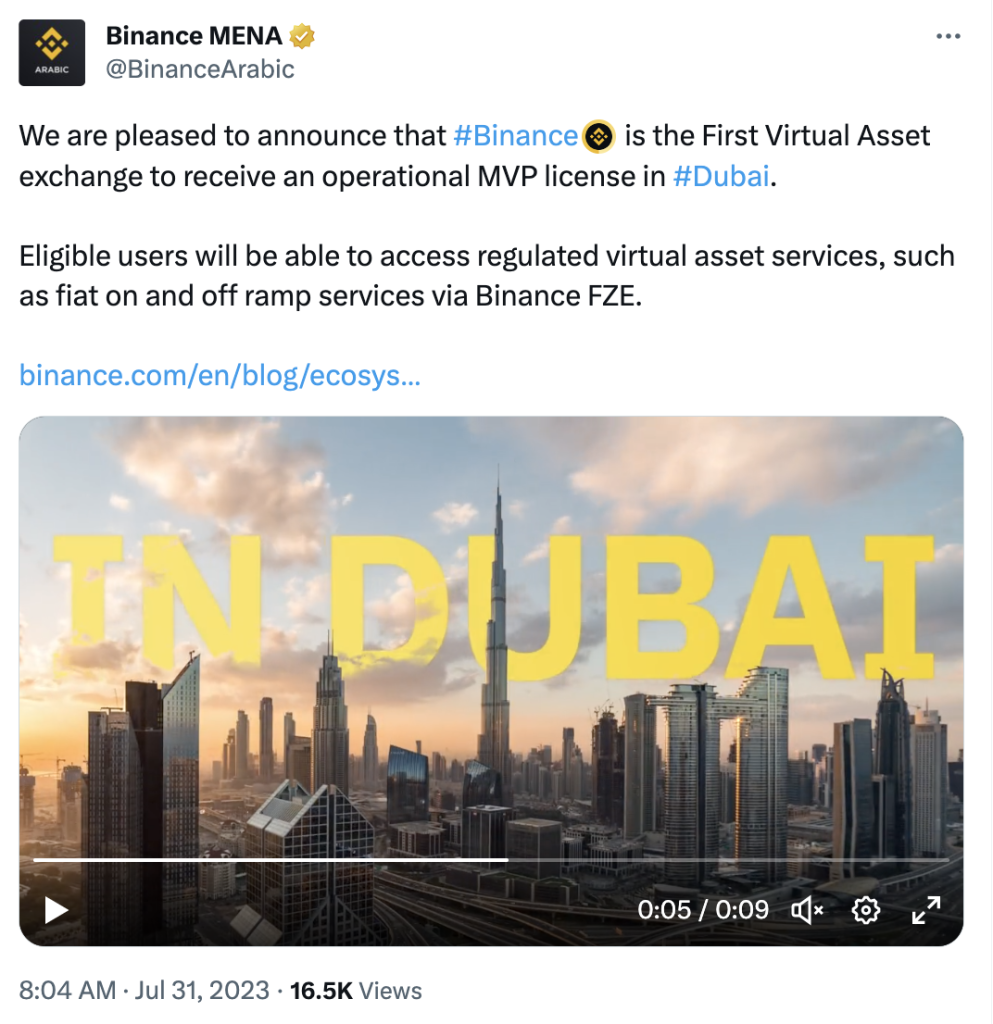 This development follows Binance's acquisition of a provisional MVP license in March 2022 and a preparatory MVP license in September 2022. With this new license, Binance is authorized to offer virtual asset exchange and broker-dealer services, specifically catering to Dubai's institutional and qualified retail investors.
Richard Teng, Head of Regional Markets at Binance, expressed his gratitude, stating, "We are honoured to be the first exchange to be granted an operational Minimum Viable Product License by VARA. This achievement is a testament to our dedication to user protection, innovation, and regulatory compliance."
Looking ahead, Binance envisions a promising future in Dubai, with plans to expand its services and foster a thriving virtual asset ecosystem in line with the Dubai government's regulatory guidelines.