Intelligence agencies from the United States and the United Kingdom, including the US National Security Agency (NSA), Cybersecurity and Infrastructure Security Agency (CISA), Federal Bureau of Investigation (FBI), and the UK National Cyber Security Centre (NCSC), have jointly issued a warning about a new cryptocurrency malware. This newly identified threat, "Infamous Chisel," specifically targets Android devices.
The malware is believed to be deployed to target cryptocurrency wallets and exchanges, posing a significant risk to users and institutions involved in the cryptocurrency sector. The joint advisory underscores the importance of vigilance and recommends users ensure their devices and software are up-to-date and exercise caution when engaging in cryptocurrency transactions.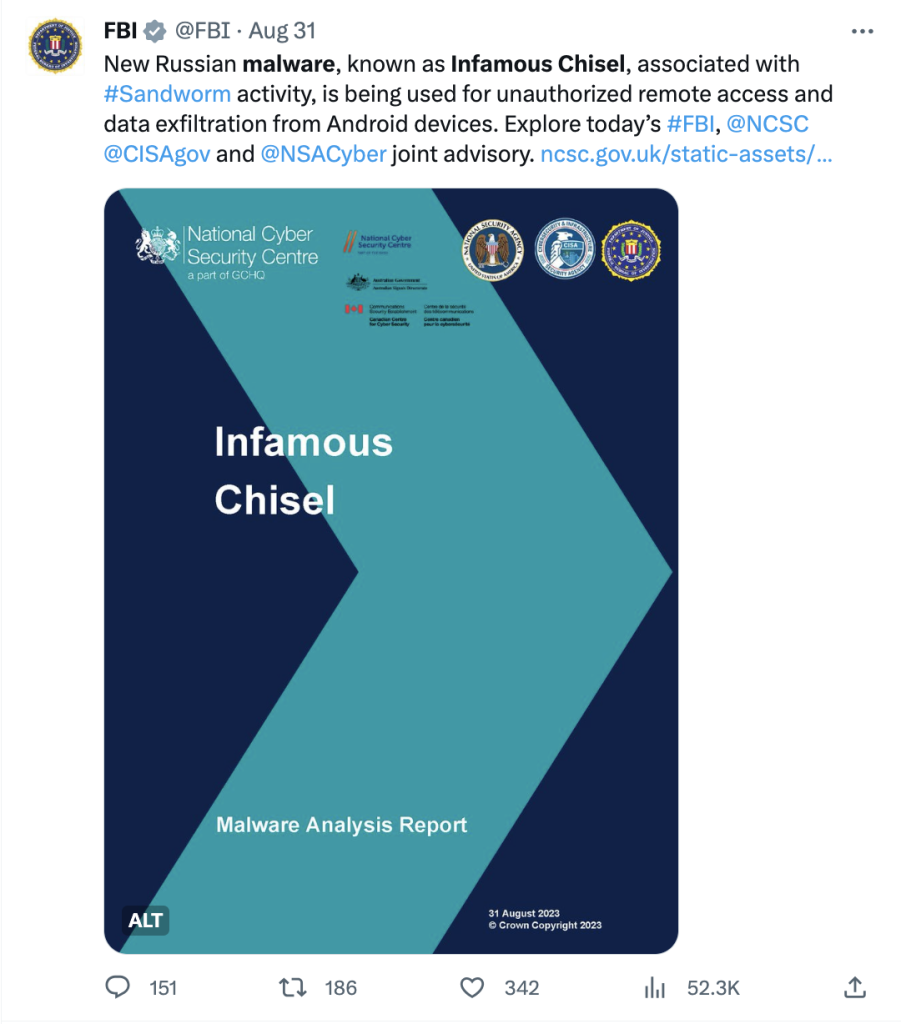 Eric Goldstein, the Executive Assistant Director for Cybersecurity at CISA, stated that the U.S. government has identified Russian individuals engaged in harmful cyber operations targeting the U.S. and its allies. These operations include "cyber espionage and potential disruptive actions," he added. Furthermore, he said that:
"Today's joint report reflects the value of deep collaboration across our international cyber defense partners, the need for all organizations to keep their Shields Up to detect and mitigate Russian cyber activity, and the importance of continued focus on maintaining operational resilience under all conditions."
The collaboration between the US and UK intelligence agencies highlights the global nature of cyber threats and the critical importance of international cooperation in addressing cybersecurity challenges in the digital age.