In a significant regulatory move, the UK's Financial Conduct Authority (FCA) has announced that starting from 1st September 2023, all cryptocurrency asset businesses operating in the UK will adhere to the guidelines set out by the Financial Action Task Force (FATF). This directive, commonly referred to as the FATF's Travel Rule, requires businesses to collect, verify, and share information about crypto asset transfers.
The Travel Rule is part of FATF's broader initiative to combat global money laundering and terrorist financing. The intergovernmental body, headquartered in Paris, France, has been at the forefront of establishing international standards to prevent illegal financial activities. The Travel Rule, in particular, focuses on ensuring transparency in crypto transactions by mandating businesses to provide details about the sender and recipient of crypto transfers.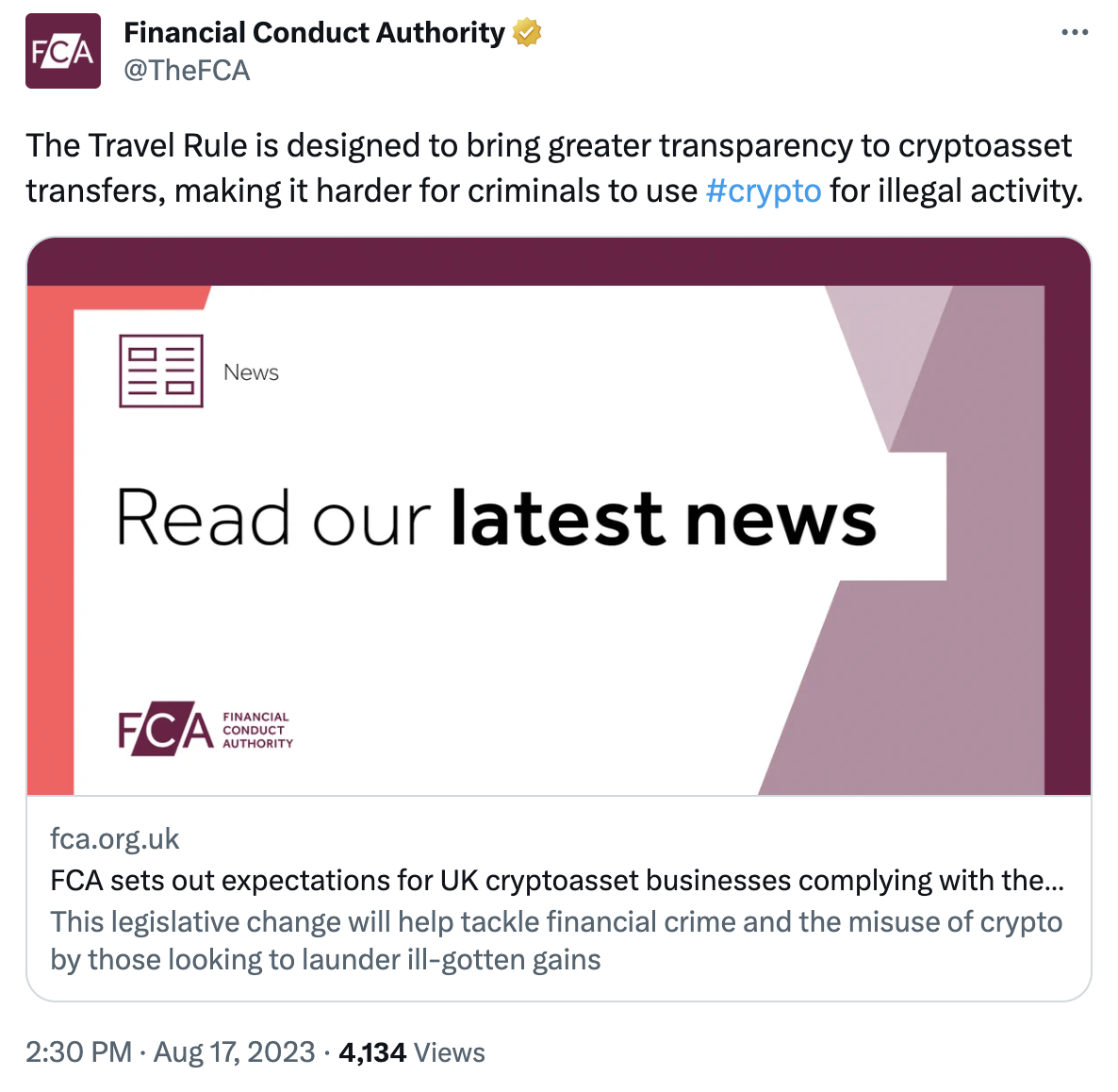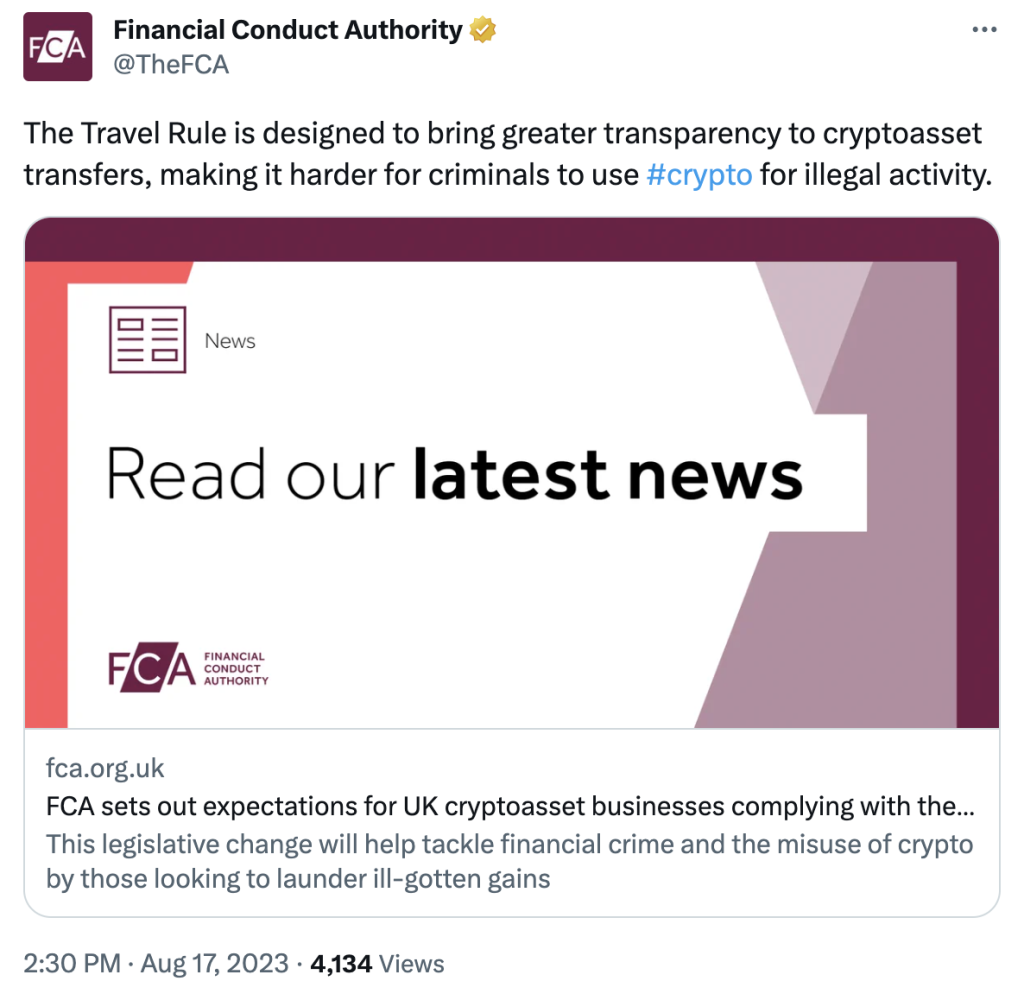 Crypto businesses in the UK will be expected to implement the Travel Rule by the given deadline fully. Any crypto assets sent or received within the UK or to jurisdictions that have already adopted the Travel Rule must be accompanied by the necessary information.
This move is part of the UK's efforts to align its crypto regulations with international standards. The Travel Rule encompasses Anti-Money Laundering (AML) and Counter-Terrorist Financing (CTF) regulations. By enforcing this rule, the FCA aims to ensure that the crypto industry operates within a secure and transparent framework, thereby reducing the potential risks associated with illicit financial activities.
The announcement has garnered mixed reactions from the crypto community. While some view it as a necessary step towards legitimizing the industry and ensuring consumer protection, others are concerned about the potential challenges and costs associated with compliance.
As the deadline approaches, UK crypto businesses are gearing up to make the necessary adjustments to their operations. It remains to be seen how this regulatory change will impact the broader crypto ecosystem in the country.
References: FCA, Cointelegraph, Cryptopolitan.