Want to start your new life in Portugal but can't commit to a large investment for the Golden Visa? The Portugal D7 Visa offers a way to obtain residency at a fraction of the cost in as little as six months.
The Portugal D7 Visa aims to attract international applicants who can support themselves through a pension, savings or passive/recurring income.
I have personally gone through the process of applying for the Portuguese D7 Visa from the United Kingdom for my family and me. So, I created this guide to share my experiences and what I have learnt along the way.
Beginners Guide to Portugal D7 Visa
In this video, I sat down with Maria from MAP Advogados to discuss the Portugal D7 Visa and the process of how to gain Portuguese residency.
Conatct Maria Ana Pescadinha from MAP Advogados via;
What is the Portuguese D7 Visa?
The Portuguese D7 visa, also known as the Double 7 or Passive Income Visa, allows applicants and their family members to residency in Portugal. It's for retirees or those who want to live in Portugal who can live on their own income, which can be via a pension, investments, rental properties, etc.
The D7 Visa is essentially a stamp in your passport that gives you 120 days (4 months) to move to Portugal. It then allows you to obtain a residence ID card in Portugal, which can be renewed for two years and followed by three years. After five years, you can obtain permanent residency and apply for citizenship.
How much does the D7 Visa Cost?
The amount that the D7 visa cost will depend on the country that you are applying from. In the UK, you will need to make two payments.
At the first appointment, we paid €600 for the D7 application for our family of 4.
At the second appointment at the SEF in Portugal, we paid €158 per adult and €53 per child for the ID cards.
This is cheaper than Portugal's Golden Visa, where you will need to pay around €6,500. Plus, you will pay more if you use a lawyer to assist you with the D7 visa process. I personally didn't.
Portugal D7 Visa Application Process
Many people are nervous or confused by the process. Whether you want to use a lawyer to assist with your D7 Visa or if you are doing it independently, you will still need to follow the below process;
Book an appointment with the Portuguese consulate in your country of residence
This usually cannot be done from within Portugal. If you are already in Portugal, you will likely need to return to your home country to start the process. Some consulates will use a visa application company such as VFS to collate your documents.

Collate your documents
Read through the list of documents required for your first visa appointment, and ensure that you have copies for every person applying for the d7 Visa.

Attend your first visa appointment & submit your application
Attend your appointment at the Portuguese Consulate or Visa Application centre. Hand over your documents to the agent; you may be requested to also hand over your passport for the Visa to be stamped inside and returned to you.

Notification of Visa Approval
Depending on your location, you should be updated on the status of your visa application within 60 days. You will be contacted via email if you need to provide additional documents.

Receive your temporary visa (valid for 4 months)
If your Visa has been approved, your Visa will be returned with the D7 Visa stamped inside. If you still hold your passport, you will be asked to attend the consulate to have your Visa stamped. You will also be allocated an appointment at the SEF in Portugal.

Move to Portugal & Attend the SEF Appointment
You then have 120 days (4 months) to move to Portugal. Attend your SEF appointment in Portugal to get your temporary residency permit. You will also require additional documents at this appointment; see our below guide for a list. You will also have your fingerprints and photographs taken.

Renew your temporary residency permit
Your residency will need to be renewed every two years; after five years, you can apply for permanent residency.
What Documents are Required for a Portuguese D7 Visa?
For the D7 Visa, you will need to provide a list of documents proving who you are, where you will be residing in Portugal, evidence of passive income and sufficient means to support yourself in Portugal. If you are applying for more than one person (i.e. if you are applying for a family), you will require copies for every person.
The below list refers to a list of documents that I prepared for my first D7 application appointment. I also included these documents for my children, but if you are applying as an individual, these will not apply;
Application form
Two passport-size photos
Full Children's Birth Certificates (original & copy)
Passport valid for six months
Colour copies of all passports
Travel insurance for all
Official UK criminal record checks (original & copy)
NIF document
Declaration letter
Personal statement
Portuguese criminal record form
Proof of Accommodation in Portugal (rental contract for 12 months, property deed, etc.).
Evidence to show passive income
Evidence to show means to support yourself and any dependents while living in Portugal (Portuguese bank account statement).
Three months of UK bank statements
Hint: Don't staple your documents together, as the consulate tends to remove all these at your appointment.
How much money do I need to show for a D7 Visa?
The amount of money you need to show for the D7 Visa depends on Portugal's minimum wage. In January 2022, the minimum wage in Portugal increased from €665 to €705 a month. Therefore you will need a minimum of €8,460 per year per adult. You will then need to show financial means of support for any additional adults or children.
Please see the below breakdown;
€8,460 for the first adult
€4,230 for second or more adults
€2,538 per child
However, this is only an advisory, and it is the minimum. The law states you need enough to cover the minimum wage, which is €750 per month. However, you must have enough to subsist for a year and cover your rental, which you must show as part of the visa application.
Do my D7 documents need to be translated into Portuguese?
No, your documents do not need to be translated into Portuguese for your D7 Visa. This is quite unlike other residency visas, such as Spain's NLV (where everything must be officially translated and apostilled if you are from the UK).
Personally, I did provide my personal statement in both English and Portuguese. However, this isn't a requirement. You'll also find that the Portuguese permission to search your criminal record is in Portuguese, but you can easily find translated copies online.
What is a NIF?
A NIF (Numero de Identificacao Fiscal) is a personal tax number. This is a 9-digit number that allows you to perform financial activity or business in Portugal, including opening a bank account, renting a property, etc., all required for your D7 Visa.
How to apply for a Portuguese NIF?
If you want to obtain a NIF for your residency in Portugal, you can usually find companies online to obtain this for you. I personally used a company named NIFonline.pt where the service cost around 30 euros. I wouldn't recommend this unless you have time on your hands, as this process took 30 business days.
Alternatively, you can pay a solicitor to assist you with this process.


How to open a bank account in Portugal?
As part of your D7 visa application, you must open a Portuguese bank account. You could open this during a visit or Portugal, or you could find a bank that also operates in your home country. Unfortunately, the likes of online banks (such as Revolut) are not accepted.
I'm from the UK and used Millenium Bank. Millennium Bank has a branch in London where you could book an appointment to open a bank account without the need to travel to Portugal.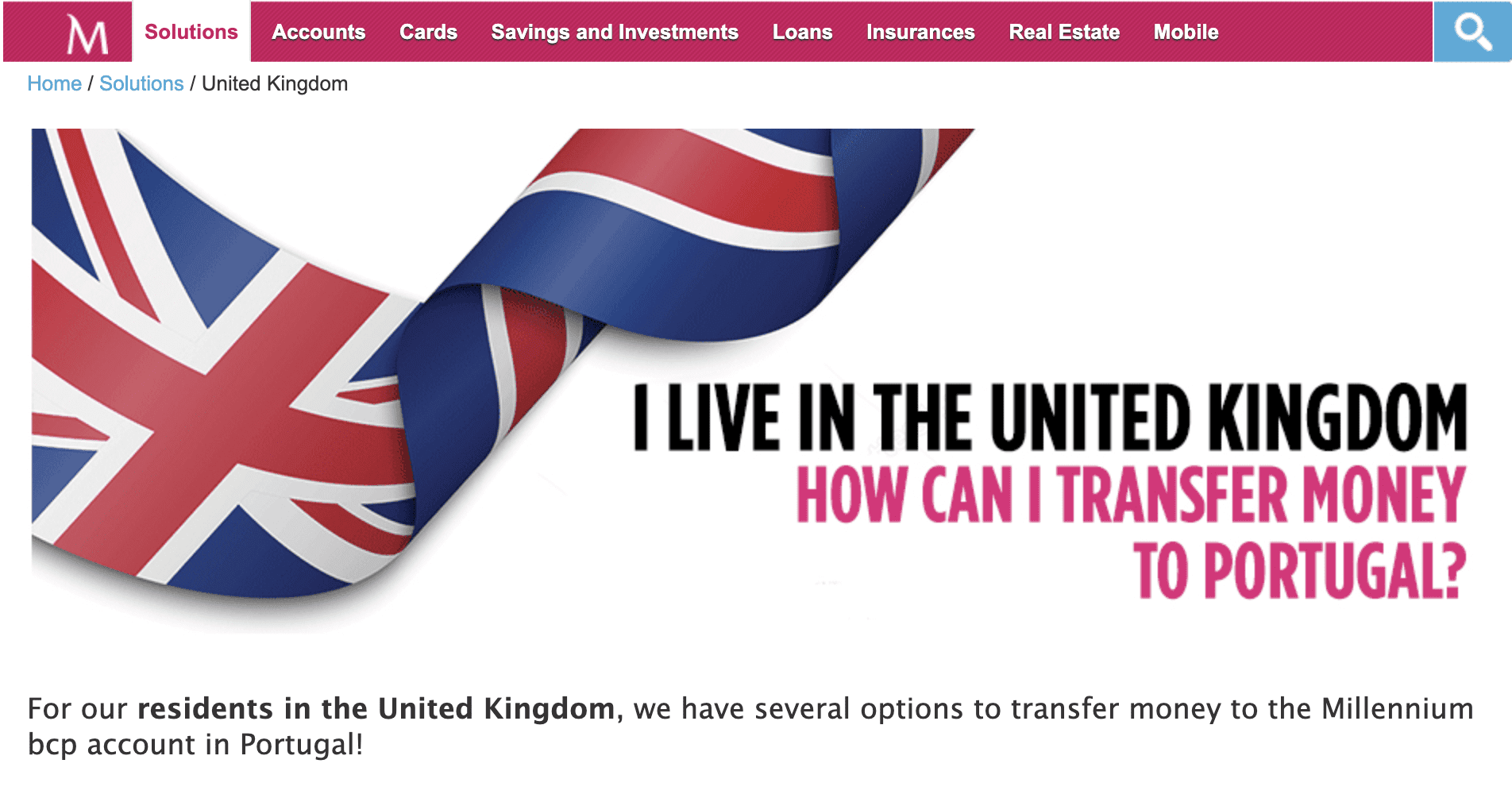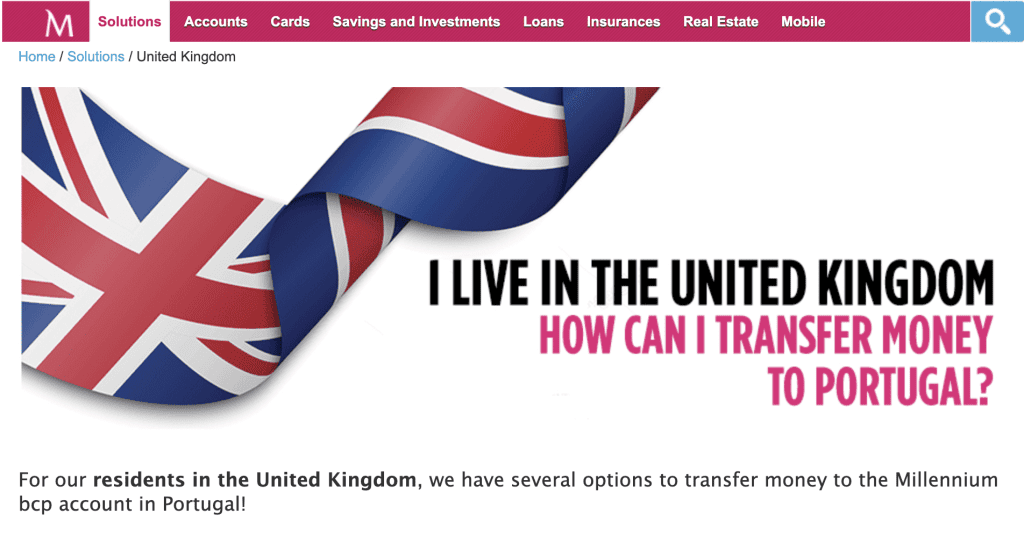 Can I use Airbnb to show proof of accommodation?
You cannot use Airbnb or any other short-term accommodation when applying for the D7 Visa. This is because you need to supply a rental contract which these platforms do not provide.
When organising your rental contract, you should include cancellation clauses. Just in case your Visa does not get approved, or if you don't like the area, so you have the possibility of cancelling the contract.
Can I add my family to a D7 Application?
Yes, you can add your entire family to your D7 visa application, which includes children and parents. You must ensure that you have enough income or funds to support everybody.
Some people ask if they should do a "Family Reunion" instead. However, this process can take longer, and with a D7 visa, you all come together; therefore, everyone's Visa starts on the same date, which means that it is easier to renew later.
Once you arrive in Portugal on your D7 Visa, if your mother decides she wants to join you, then you can do a family reunion.
First Appointment for D7 Visa (in Home Country)
If you are booking your D7 appointment, this can be one of the most troublesome parts. Firstly, it's important to note that you must apply for the D7 Visa from the Portuguese consulate in your home country. It is unlikely (unless you can find a lawyer to work around the system) that you can do anything about this.
Some countries will use visa application centres such as VFS Global, and in some countries, you will apply directly with the Portuguese consulate. You will also need to find the offices closest to where you reside in that country.
How do I schedule an appointment for D7 Visa?
You must schedule your first appointment with VFS Global in the UK. VFS Global are an application centre. This step can be incredibly frustrating. We personally had many issues with the site crashing and trying to book or find available appointments for a family of 4.
Luckily, we found a way around this, and instead of booking a "group" appointment for all 4 of us, we booked individual appointments, one after the other. The VFS office in London saw us all together, but by booking one after the other, we were able to schedule enough time for the officer to deal with our case too.
They also release the available dates in bulk, so it's worth retrying.
How can I contact VFS Global?
You can contact VFS Global via the telephone number they provide on their website. However, we tried to contact VFS Global many times via phone and every time, this rang out for around 20 minutes, and we never reached anyone. I had some questions and therefore contacted the Portuguese Consulate in London. However, they were not very helpful either and told me to contact VFS Global.
VFS Global London: 3, 66 Wilson St, London EC2A 2BT
Consulate General of Portugal: 3 Portland Pl, London W1B 1HR

What happens at the first D7 appointment?
I applied for my D7 at the London VFS Global Office. In this first D7 appointment in London, you first need to take your appointment paper and display this to the guards at reception. You will then be escorted to a room where you will wait until your number is called. Don't arrive any earlier than about 15 minutes before your appointment, as you won't be allowed inside. We were in the waiting area for around 45 minutes, I believe.
When you are called, you will be asked for your documents one by one. These documents should be loose and not stapled. If you have a group booking (or arrive as a family), you will need to take your children to the appointment as they need to see them physically.
What if I missed some documents for my D7 Visa appointment?
If you have missed some documents (as I did), you will be asked if you'd like to resolve this within an hour or if you need to return. In my case (i brought the short-form version of my son's birth certificate rather than the long-form version), you can reschedule your appointment with the officer. We ordered a next-day replacement of my son's birth certificate and returned two days later.
Can I keep my Passport when applying for the D7 Visa?
Generally speaking, you cannot keep hold of your passport during your application. Your passport is required so that they can put your Visa inside once it is ready, which will then be posted back to you.
In London, this is generally the standard process. However, I have heard of other consulates allowing you to keep hold of your passports. So it will depend on your location. However, if you have planned travel, you can provide the officer with proof of your flights and keep hold of your passports until the Visa is ready to be placed inside your passport.
What happens when your Portuguese D7 application is approved?
If your application is approved, you'll be notified. I was notified via email as I kept hold of my passport and was asked to come to the Portuguese consulate to get my passport stamped. I went the next day, had to wait about an hour for the Visa to be stamped and then returned home.
If you don't have your passport, the consulate will send this back to you with the Visa stamped inside.
Your D7 Visa inside your passport will have a link to your scheduled appointment at the SEF in Portugal. This will be located at the SEF office closest to where you will be living. You then have 120 days (4 months) to move to Portugal and attend your appointment.
Second Appointment for D7 Visa (in Portugal)
The appointment at the SEF in Portugal is your final step to getting your temporary residency visa. This appointment should have already been scheduled for you when you received your D7 Visa. You can view the date/time and location using the link in your D7 stamp.
What documents are required for your D7 SEF appointment?
I'm not sure if each SEF office is different or not. However, I attended the Coimbra office. However, I took copies of all my original documents with me, just in case.
At the appointment, I was requested to provide the following;
12 Months Rental Contract
Private Health Insurance Cover
NIF Documents
Up to Date Proof of Funds
What happens at the Portuguese SEF appointment?
At the SEF appointment in Coimbra, we did not need to announce our arrival. We waited for our names to be called. We arrived roughly 15 minutes before our appointment and were seen 5 minutes early.
The appointment took just over an hour (however, this was for a family of 4). First, we needed to present our passports and documents (as per the above) and then fill in some forms.
We then had our fingerprints and photos taken for every member of our family applying for D7 then we were asked to make payment. The cost was €158 per adult and €53 per child for the cards.
We were then told we would need to wait around 6 to 8 weeks for our cards. Although eight weeks later, these are still yet to arrive. In the meantime, we have some papers to prove our payment. The agent stated that we could use this should we need to leave/re-enter the country.
Portuguese Golden Visa vs D7 Visa
The main difference between a D7 and a golden visa is the fees that you have to pay to the government. For example, if you apply for a golden visa, you pay €533 more or less per applicant.
When you submit this D7, you pay around €100 to €150. Then when you apply for your ID card with the D7, you pay €156. ID card with the golden Visa, you pay €5,600. When you renew your D7, you pay around €50. When you renew your golden Visa, you pay around €2600.
The golden Visa is good for those who are travelling around the world. This is because they don't have time to spend in the country and can be in Portugal only for seven days out of 365.
With D7, it's different. You have to spend six months in a row in Portugal or eight months with small gaps. Those six months start counting when your D7 ID card is issued. It's not the civil year; it's the time the card was issued.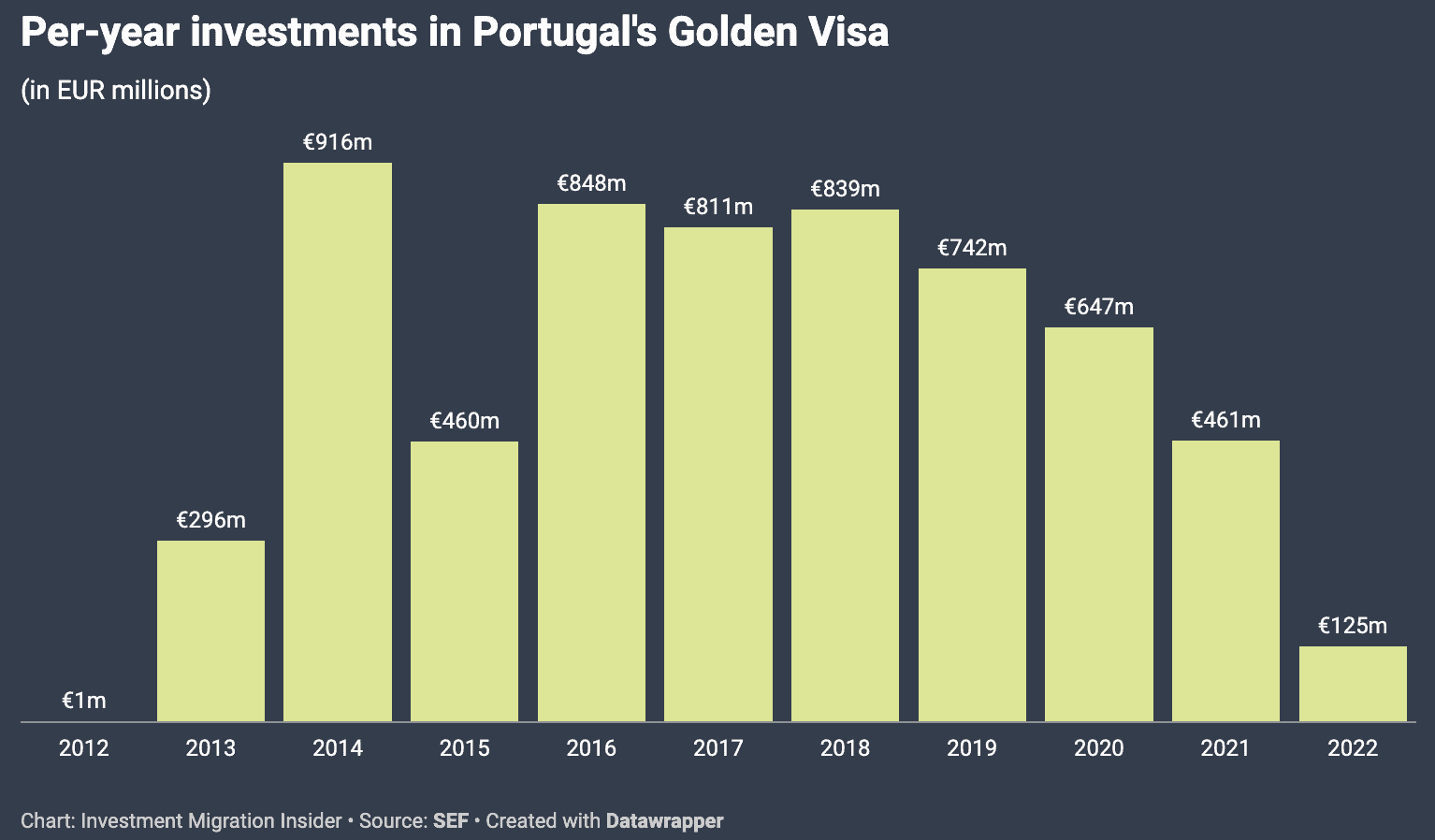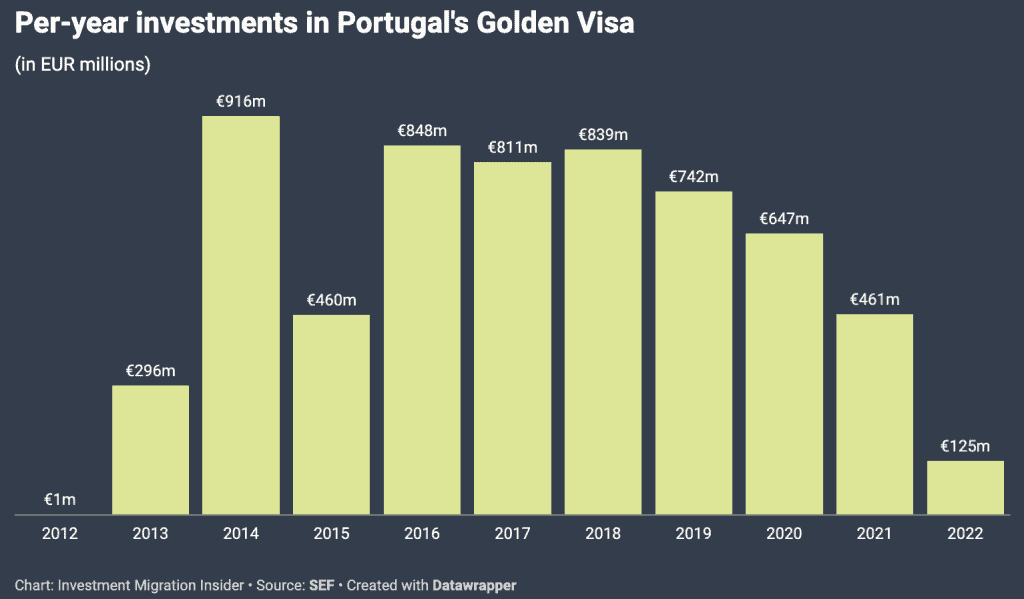 Helpful D7 Visa Groups
If you're applying for a D7 visa, it can be daunting, especially if you do this without professional help. Therefore it's helpful to speak to a community of people going through the same process where you can ask questions or search for information.
A few Facebook groups that I personally found helpful were;
Portugal D7 FAQs
Can I apply for a D7 visa in Portugal?
You need to apply to the consulate in your home country. I'm from the UK, therefore needed to apply at the VFS office closest to my home address.
Can I work on a Portuguese D7 Visa?
Yes, you can work on a Portuguese D7 Visa.
How long do you need to be in Portugal for the D7 Visa?
Once your D7 has been approved, you will need to stay in Portugal for a minimum of 183 uninterrupted days per year. Alternatively, you can stay in Portugal for 8 months with some gaps.
Is there a Millennium Bank in the UK?
Yes, Millennium BCP has an office in the UK. You can visit the Millennium UK branch at 63 Queen Victoria St, London EC4N 4UA.
Related Posts