Onward is the latest release from Disney's Pixar and for those fortunate enough to be in the US it is now available to stream on DisneyPlus. However, if you're from outside the US, this title may not be available in your region. So, if you're from the likes of the UK and can't wait to watch Pixar's Onward, I'll explain how you can get to watch Onward on Disney+ from anywhere.
When is Onward Coming to Disney+ UK?
If you're one of the millions of DisneyPlus subscribers in the UK or parts of Europe, you may have noticed Pixar's latest release Onward is currently missing from the list of available titles. Also, there is no official release date for Onward on Disney Plus either. 
However, DisneyPlus have been releasing some content in the US early due to the Coronavirus putting a stop to watching movies on the big screen. This includes Onwards which is now available for streaming.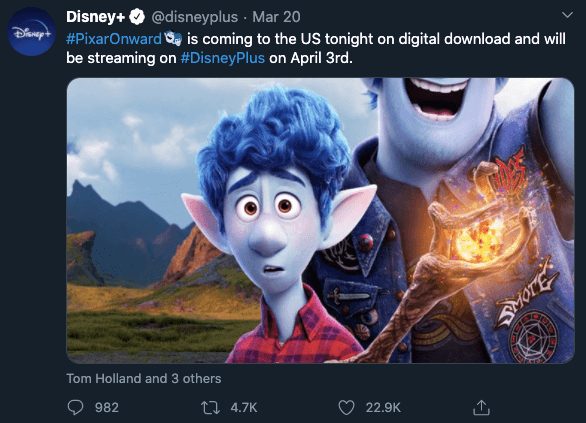 How to Watch Onward on Disney+ UK
If you can't wait for Disney Plus to release Onward in your region, there is a DisneyPlus hack you can use to watch Pixar's new release from anywhere!
To get access to the Disney Plus US library you will need a VPN, to make it appear like you are in the US. The VPN I personally use and recommend is ExpressVPN. Not only will you be able to unblock the library, but you'll also be free from ISP throttling. This is where internet service providers will intentionally slow down your internet service when you're doing things like streaming. Which you'll be doing when watching DisneyPlus.

Firstly, make sure that you are logged out of your current DisneyPlus account (you may also need to delete your browsing history and cookies, although I personally didn't need to).
Next, Connect your VPN client to a server in the US.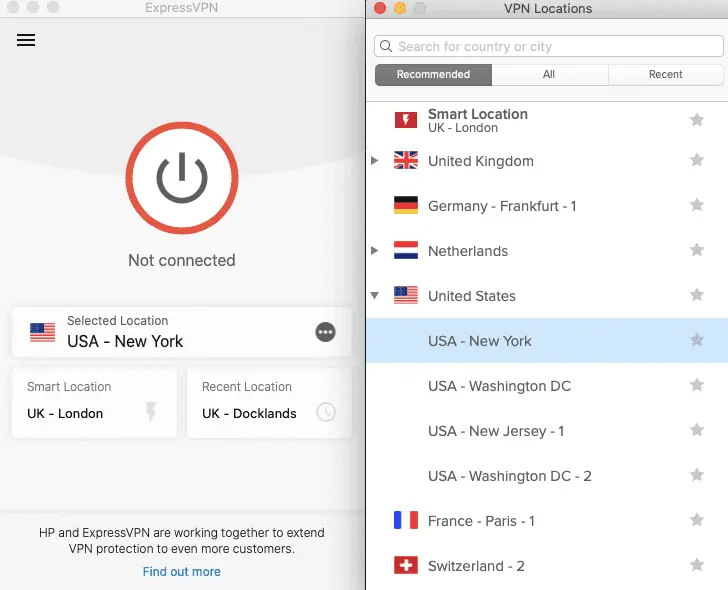 Once you VPN has connected, log back into DisneyPlus.
If you now search for the title "Onward" you'll find the movie appearing in your search results, ready to watch!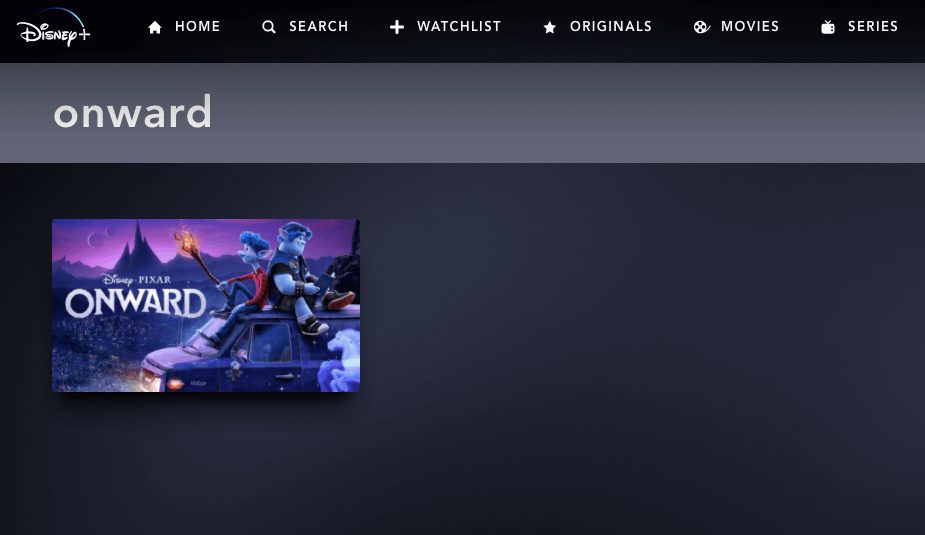 How to Watch US Disney+