ShapeShift is a long-standing crypto platform. Enabling customers to buy, sell, trade, track, send, receive, and interact with their digital assets. Claiming to be one of the fastest ways to exchange crypto-assets, users can exchange in a matter of seconds.
ShapeShift Review
What is Shapeshift?
Shapeshift is a Swiss cryptocurrency exchange platform available on both the web and on mobile devices. The platform was created way back in August 2014 by industry veteran Erik Voorhees. It was created for customers wanting an instant bitcoin to crypto swap. Since then the platform has grown a lot, now supporting over 50 different crypto assets.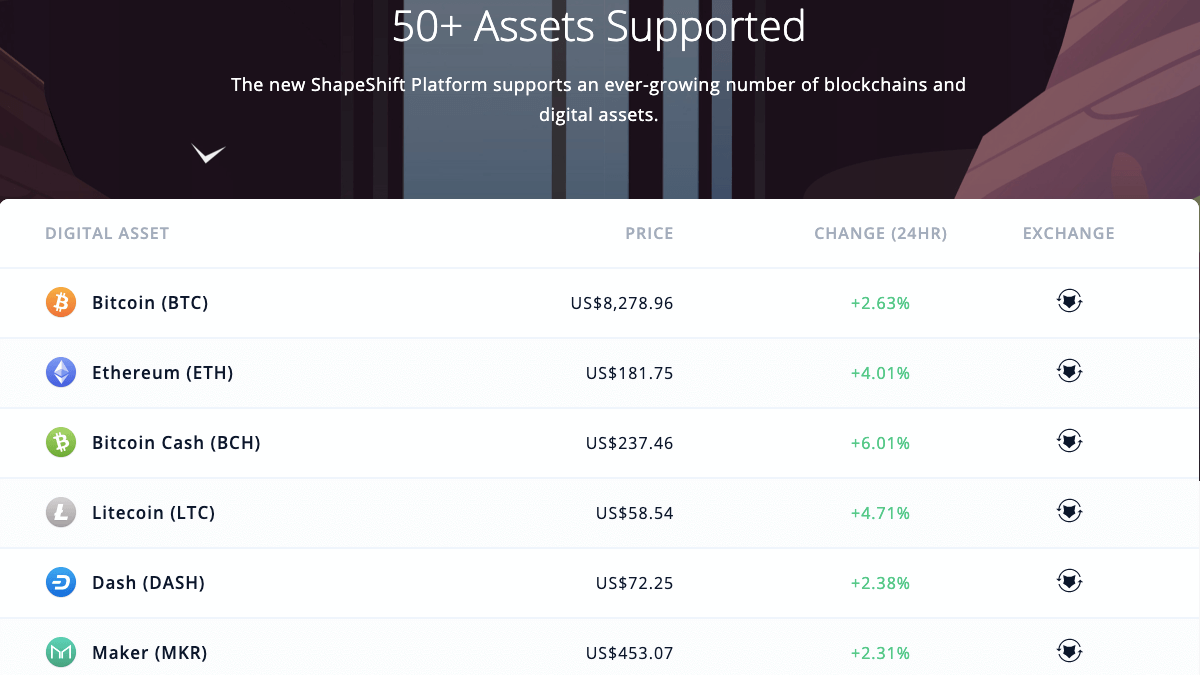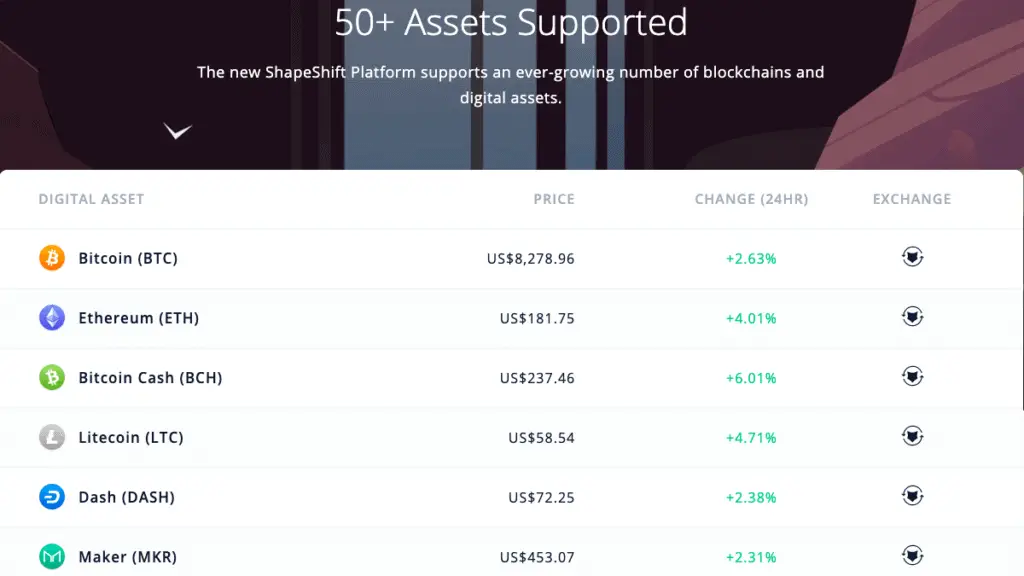 In 2015, they launched Coincap (not to be confused with coin market cap) as the first real-time market data site for crypto. Then in 2017, they acquired Keep Key, allowing them to have their own hardware wallet offering.
A few software wallets such as Jaxx and Exodus now integrate and have the Shapeshift service built into their platforms.
Shapeshift Features
Shapeshift has released a beta version of their platform a non-custodial platform, where everything is all in one place without the need for 3rd party integrations.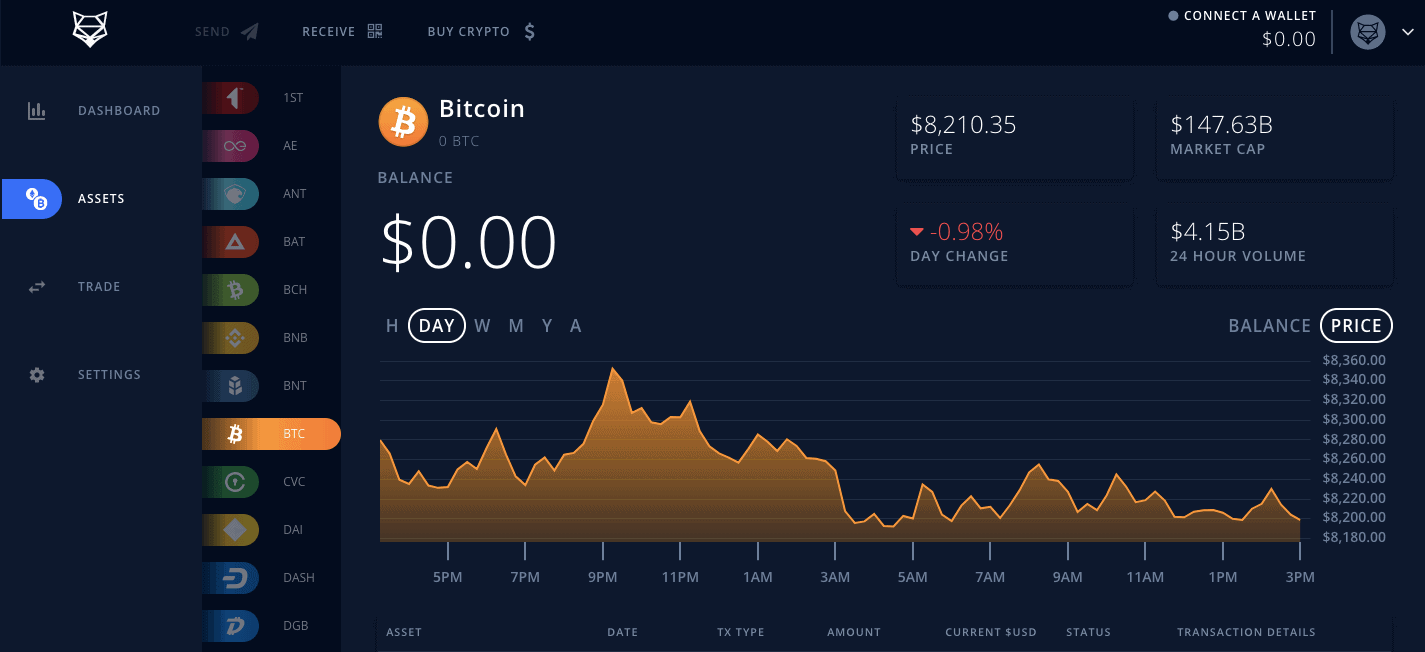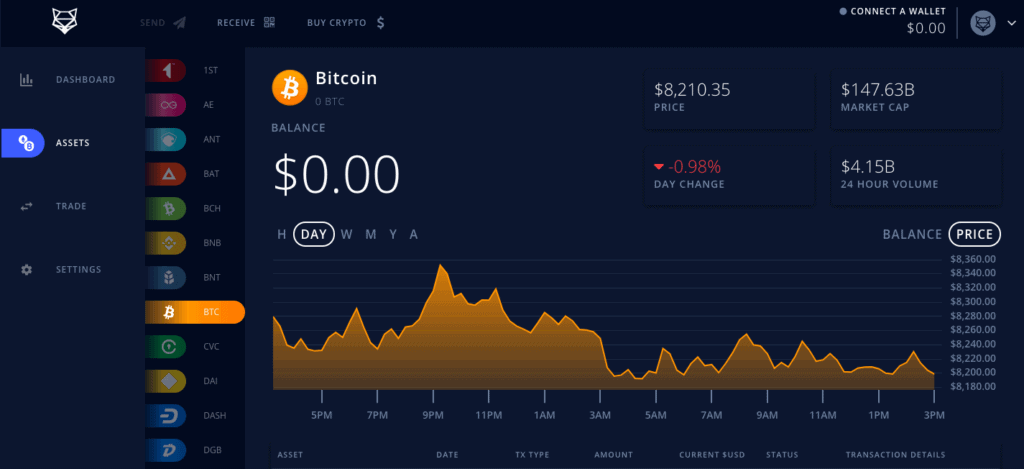 Trading – You can seamlessly buy, sell, or trade your crypto assets directly on the platform. Because trading is non-custodial, it makes it unique from other trading platforms as there is no need to trust a third party.
Hardware Security – With hardware security, you can keep control of your private keys whilst using the web interface.
Real-Time Market Data – You can view real-time market prices and historical data using Coin Cap, without ever having to leave the interface.
Portfolio Performance – View your portfolio performance through graphs, charts and real-time value movement. Users can view their balances anytime, anywhere.
Shapeshift Announcements
Shapeshift has recently made a few announcements, in relation to hardware wallets and account verifications which may interest some potential crypto enthusiasts who were not so eager to use the platform before.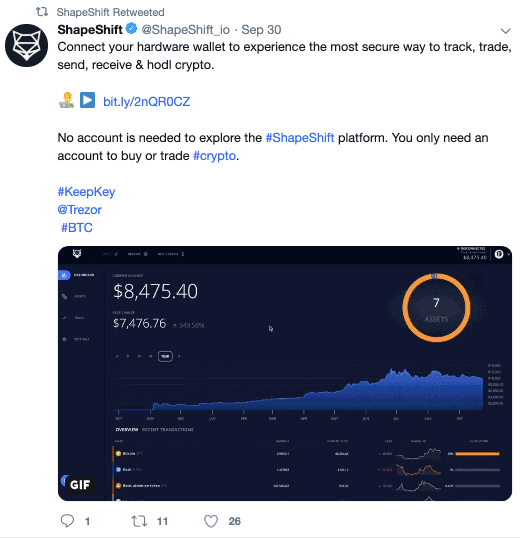 Supported Hardware Wallets
Shapeshift.com announced that their users will be able to control their assets directly by connecting to Trezor, KeepKey and also Ledger, which is coming soon.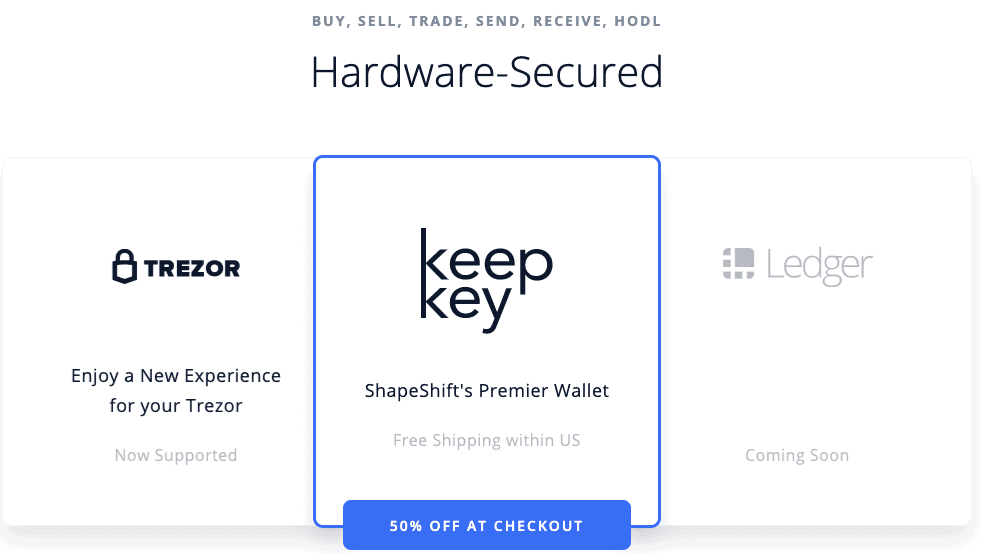 For a limited time, users can also purchase a KeyKeep for $10 with Membership. Making it by far the cheapest Hardware wallet around.
Account Verification
Potential Shapeshift users may have been put off in the past due to verification processes. 'Memberships' were put in place in October 2018 after being known as the exchange without accounts. However, Shapeshift has now announced that it will no longer require users to create an account. This means that all verification steps will be removed, but only for some of their services.
You can now receive, send and hold cryptocurrency without an account. However, for trading and buying you'll still need to sign up. Plus you'll get 100 free fox tokens back on every trade. Fox tokens are loyalty tokens available for Shapeshift members.
With memberships, you also get access to thousands of trading pairs, improved rates and higher limits on select coins.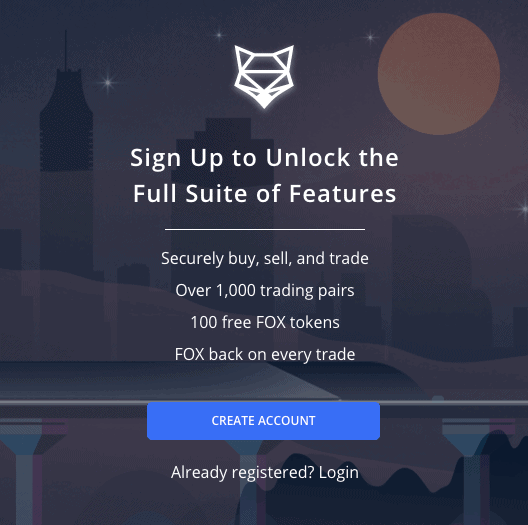 Related Posts