In this guide, we'll provide everything you need to know about how to buy crypto on Webull, offering step-by-step instructions on everything from setting up your Webull account to making your first cryptocurrency acquisition. By the time you've finished reading, you'll be fully equipped with the knowledge and confidence to navigate the cryptocurrency trading landscape on Webull.
Webull stands out as a leading digital brokerage, offering seamless access to the vast and exciting world of cryptocurrency. Whether you're interested in popular options like Bitcoin and Ethereum or exploring other cryptocurrencies, Webull has got you covered.
Stay with us as we take a deep dive into Webull cryptocurrency trading, demystifying the process and providing practical advice along the way.
Buying Cryptocurrency on Webull
What is Webull?
Webull is a digital, commission-free brokerage that allows users to invest in a broad range of financial assets. It's known for its comprehensive trading platform, packed with sophisticated features, advanced analytic tools, and detailed market data.
Established in 2017, Webull is often compared to other app-based brokerages like Robinhood. While both platforms offer commission-free trading, Webull stands out by providing a more robust suite of analysis tools, which can be highly advantageous for more experienced traders.
Investors can trade fractional shares for various assets, including stocks, options, Exchange Traded Funds (ETFs), and cryptocurrencies. Webull's introduction of cryptocurrency trading allows users to buy and sell popular digital currencies like Bitcoin and Ethereum directly from their trading accounts.
The platform is designed to be used by both beginner and experienced traders, providing a wealth of educational resources, real-time market data, and 24/7 online customer service to ensure users have all the information they need to make informed trading decisions.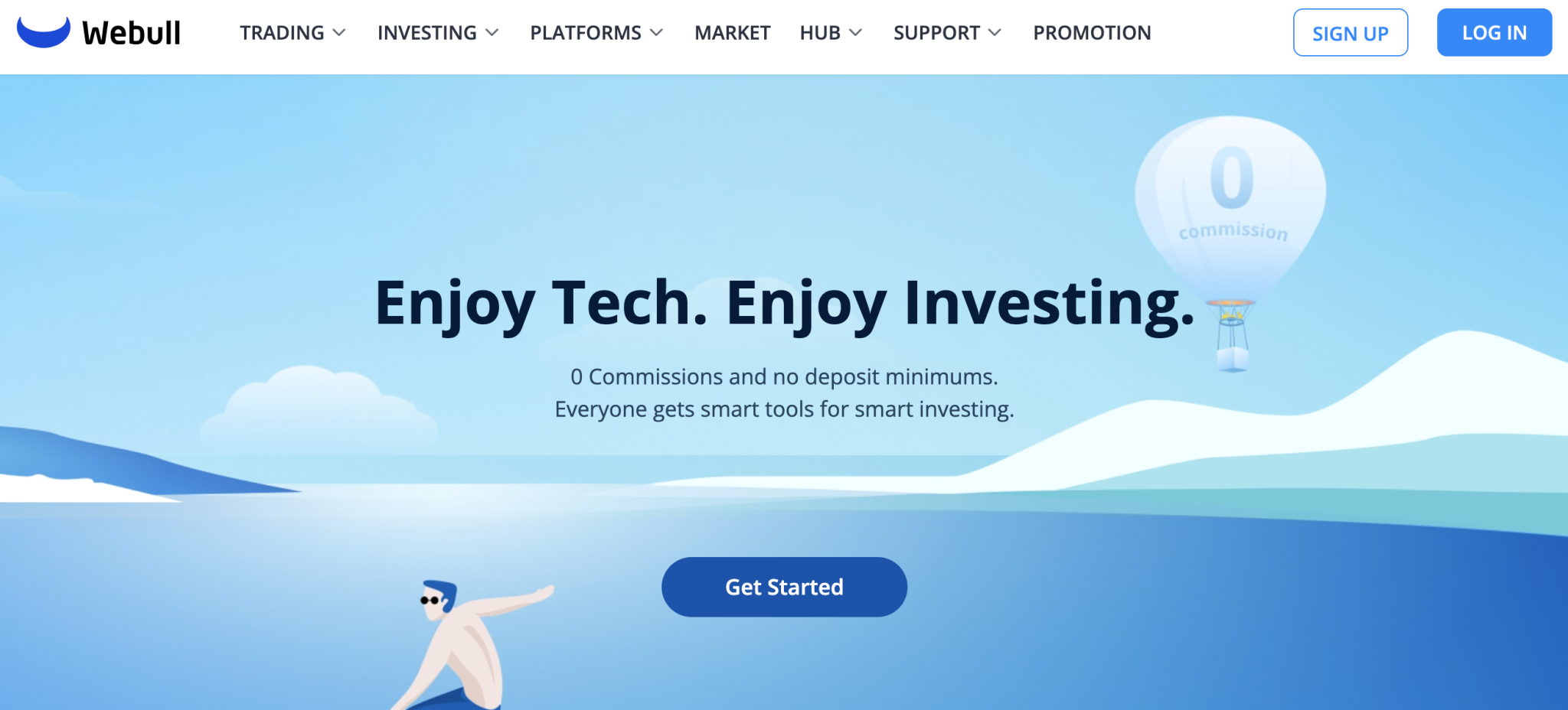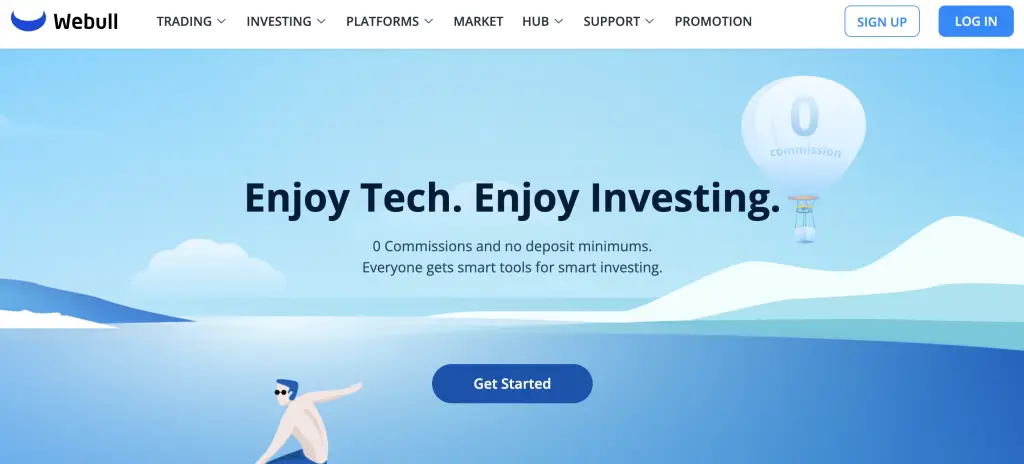 How to Buy Crypto on Webull
Webull has made the process of buying crypto incredibly straightforward. The platform lets investors buy and sell cryptocurrencies, like stocks, directly from your trading account. This guide will walk you through the process, from setting up your Webull account to navigating the user interface, understanding the cryptocurrency options available, and executing a buy order. We'll also provide important information about the best safe practices when buying and holding crypto assets.
1. Create and Verify Your Webull Account
Before starting trading, you'll need to create an account on Webull. The platform requires personal information, including your name, address, and social security number, for verification purposes. You might also need to provide a copy of your ID for additional verification.
2. Fund Your Webull Account
After your account has been verified, the next step is to fund your account. You can deposit funds into your Webull account via bank transfer. It's worth noting that there might be a few days of processing time before the transferred funds are available in your Webull account.
3. Navigate to the Cryptocurrency Section
Once your account is funded, navigate to the Webull dashboard and the cryptocurrency section. You can do this by tapping the "Markets" tab at the bottom of your screen and selecting "Cryptos" from the top menu.
4. Select the Cryptocurrency You Want to Buy
Webull offers a variety of cryptocurrencies to choose from. Select the cryptocurrency you wish to purchase by tapping on it.
5. Place a Buy Order
After selecting a cryptocurrency, click on the 'Trade' button. You'll be redirected to the order screen. Enter the amount you wish to invest or the number of units you wish to buy. Review your order carefully to ensure everything is correct.
6. Execute Your Order
Once you're sure about your purchase, click 'Confirm' to execute your order. Your cryptocurrency should then appear in your portfolio once the order is filled.
It's crucial to remember that investing in cryptocurrencies comes with its own set of risks. Be sure to research and understand the market thoroughly before making a purchase. Also, always keep track of your investments and never invest more than you can afford to lose.
What Cryptocurrencies Does Webull Support?
WeBull supports over 40 different cryptocurrencies. Some of the specific cryptocurrencies that you can trade on WeBull include Bitcoin (BTC), Ethereum (ETH), Dogecoin (DOGE), Shiba Inu (SHIB), Cardano (ADA), AMP, FIL, and ICP. However, the availability of these cryptocurrencies can vary based on your location. For the most current information, checking the WeBull platform is recommended.
What are Webull Commissions and Fees?
Webull charges zero commission for cryptocurrency trading. This means you can purchase cryptocurrencies like Bitcoin and Ethereum without any fees. However, there is a spread on either side of a crypto trade. This spread is the difference between buying and selling prices and how Webull generates revenue from cryptocurrency trades.
Conclusion
With the rapidly evolving landscape of cryptocurrency, platforms like Webull offer a user-friendly gateway to participate in digital currency trading. In this guide, we've walked through the step-by-step process to set up an account, fund it, and purchase your chosen cryptocurrency on Webull. While we've aimed to simplify this process, always remember that investing involves risk, particularly in volatile markets like cryptocurrency. Conduct thorough research, stay informed about market trends, and make decisions that align with your financial goals.
FAQs
Do you own the crypto you buy on Webull?
Although you "own" the cryptocurrencies you buy on Webull, you cannot withdraw or transfer your cryptocurrencies to an external wallet. You can only buy, sell, and hold cryptocurrencies within the Webull platform.
Can I trade crypto with Webull?
Yes, you can trade cryptocurrencies with Webull. They offer trading for several popular cryptocurrencies, including Bitcoin, Ethereum, and others.
Can I buy crypto on Webull desktop?
Yes, you can buy cryptocurrencies on the Webull desktop platform. The process is similar to buying stocks or other assets on their platform.
Can you transfer crypto from Webull?
You cannot currently transfer cryptocurrencies out of Webull to an external wallet. Webull allows investors to buy, sell, and hold cryptocurrencies within the Webull platform.
Is Webull free?
Webull offers zero-commission trades for stocks, ETFs, and cryptocurrencies, and there is no account minimum. However, specific activities may include fees like margin trading, wire transfers, and regulatory fees. Also, while crypto trades are commission-free, Webull makes money from the spread between the buy and sell prices.