Smart contract technology had long been a dominant tool in the crypto environment until recently; DeFi, or decentralized finance, took over the major parts of the industry in 2020. While we continue to develop new and better concepts beyond the native Blockchain-centered financial products, yield farming and liquidity mining continue to be a notable name. 
Making its way to the notable methods of generating revenues by crypto investors and traders, the recently re-branded cross-platform service provider OKX has also ventured into the services. To further innovate the DeFi ecosystem and provide the crypto holders with new, better innovative offerings, OKX has introduced its users to liquidity mining over its token sale platform, OKX Jumpstart.


What is OKX Jumpstart?
With the increasing application of DeFi protocols and emerging user demands, the OKX Jumpstart Mining initiative allows users to mine for DeFi tokens. 
Unlike purchasing tokens from their respective platforms, securing them via Jumpstart is similar to liquidity mining, as users receive their staked assets once the campaign ends. The platform initiates a liquid investing atmosphere by allowing investors and traders to access staking sessions and projects at different activity periods. Besides, they also can stake assets, customize their lockup period sessions, and set total staking limits.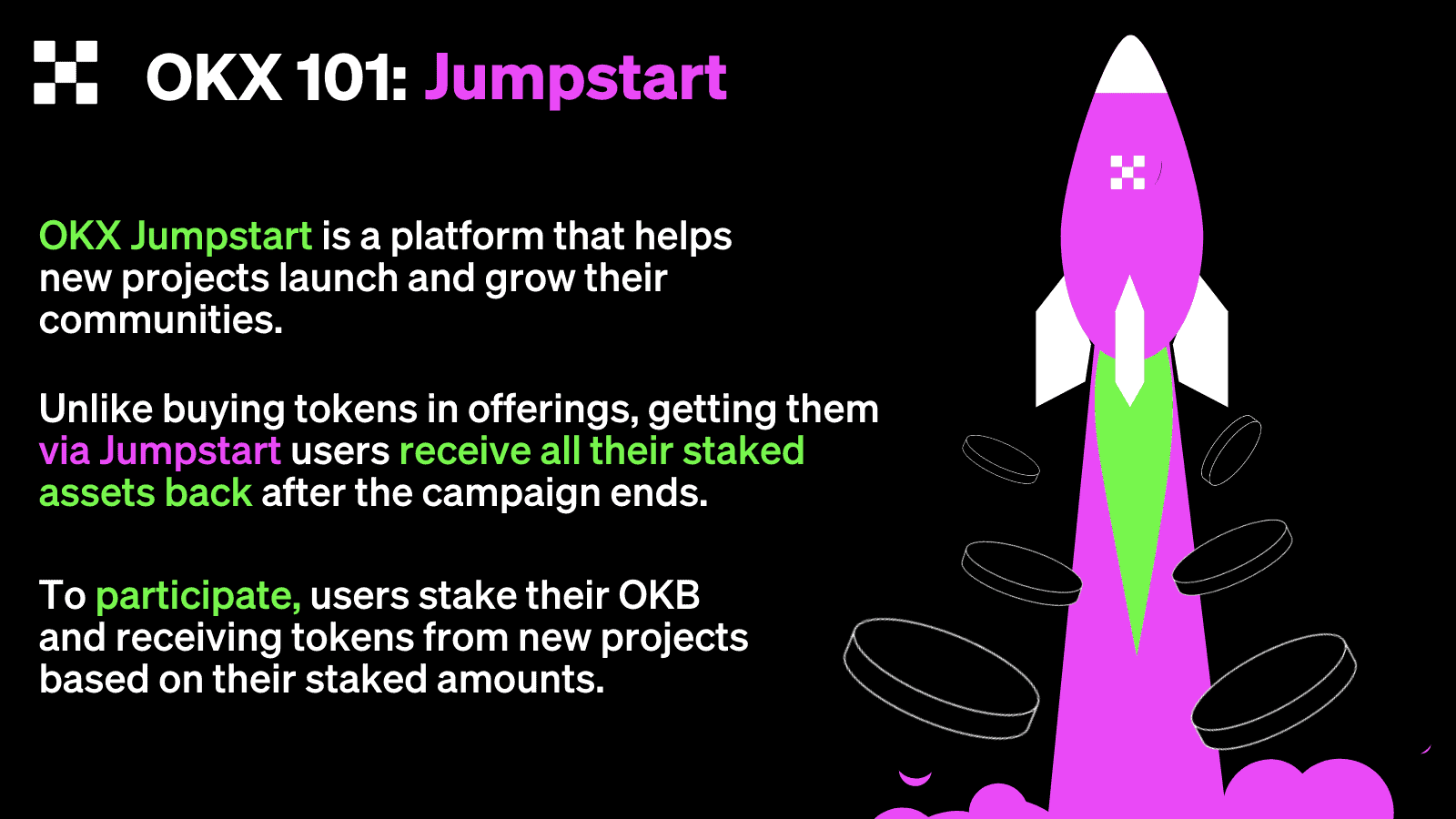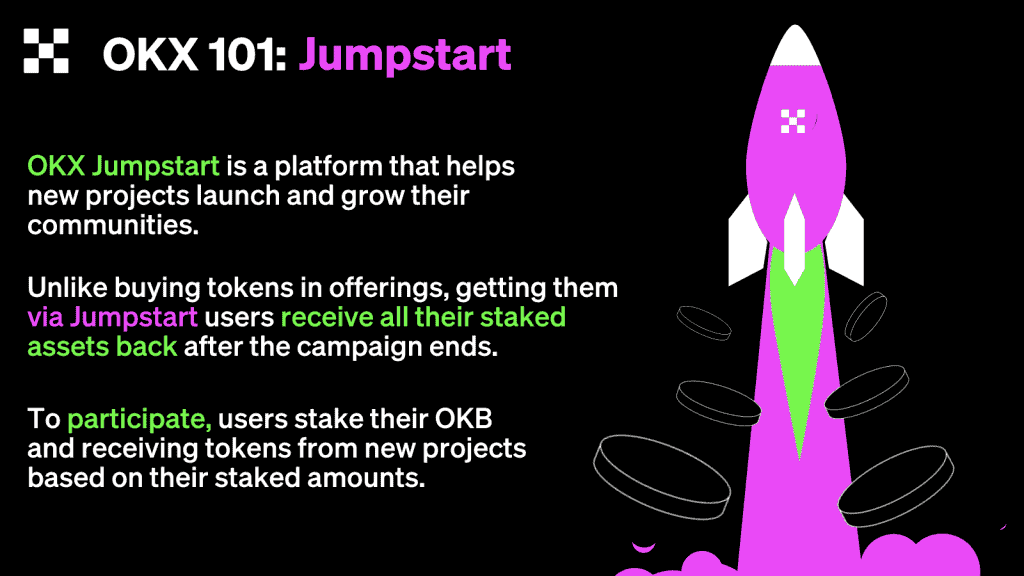 Launched in March 2019, OKX Jumpstart is designed as a platform that helps incubate high-quality crypto projects for a limited time. Once the platform has listed some projects, interested users will be allowed to stake their OKB (OKX's token) in exchange for the tokens issued by the project. 
Typically, you can also stake or remove your OKB stakes and receive custom records. However, it should be noted that different projects partnering with OKX Jumpstart won't disburse the rewards until the lockup period ends.
The OKX Jumpstart project revolves around a "subscription + allotment" approach for distributing different project tokens. The process includes a subscription to a project, allotment of the tokens, and announcing the results. It's a first-come, first-serve model where users who stake more receive more tokens.
Latest Updates Over The OKX Jumpstart Platform
Running successfully for over a few years now, the OKX Jumpstart platform has made many changes to ensure better operations. Some of the highlights of the necessitated changes are: 
Participation: While the platform will continue with the 'subscription + allotment' scheme, the OKX platform will have a 2nd subscription to help and allow more users to participate. Moreover, the second round of subscriptions will be open for 10 minutes and won't have any oversubscription limit.
Listing: The listed projects over OKEx will be introduced in trading pairs against tokens like ETH, BTC, OKB, and USDT. At least one of these pairs will be made available on the subscription day. Moreover, if the project matches other requirements and compliance of OKEx's partners, the platform may refer the projects to its fiat exchanges, offering priority listing.
Revised Subscription Rules: The platform has now shifted to a revised allotment coefficient formula. Currently, users holding more average OKB will have access to higher allotment co-efficient and receive greater allotment in the process.
The revised formula is as follows:


How Can I Participate in Jumpstart?
All OKX Jumpstart campaigns are announced ahead of time so users can prepare for the launch.
Create your OKX account or log in (you will need to complete photo verification)
Go to "Finance" in the top menu and select Jumpstart.
View the live campaigns and review the details before participating.
Stake your OKB tokens.
OKX Jumpstart's Token Listing Over The Months
Since its launch, OKX Jumpstart has highlighted a significant improvement with multiple token sales almost every month. Talking of the recent collaborations of the platform, the exchange had listed the ELT (Element. Black) token earlier this year on April 20, 2022. The venue had hosted over 40 million ELT tokens, allowing users to co-create pixelated music and artworks with their favourite influencers and celebrities.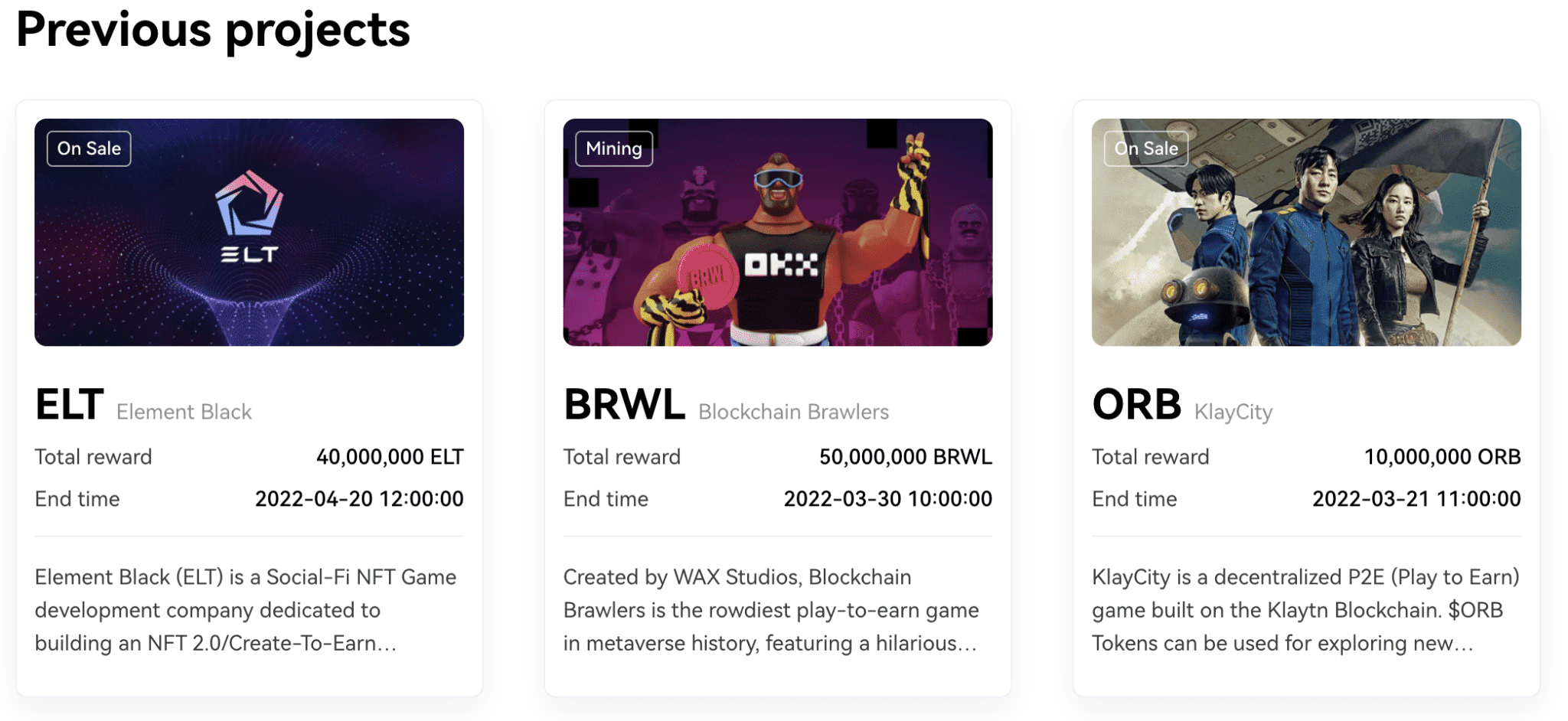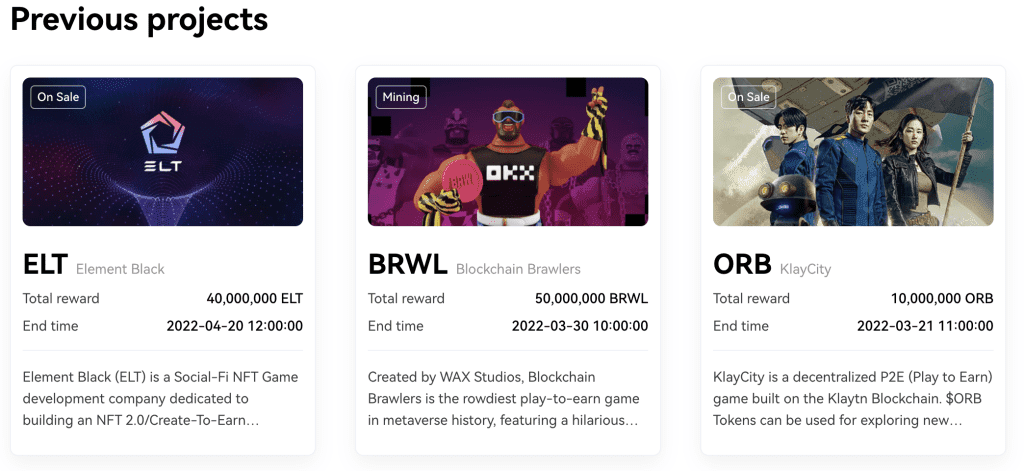 Upcoming OKX Jumpstart Events
Following the sale of ELT, OKX registered the $TAKI token that was made available on April 28, 2022, from 2:00 am to 10:00 am UTC. The platform held sales of over 9 million $TAKI tokens.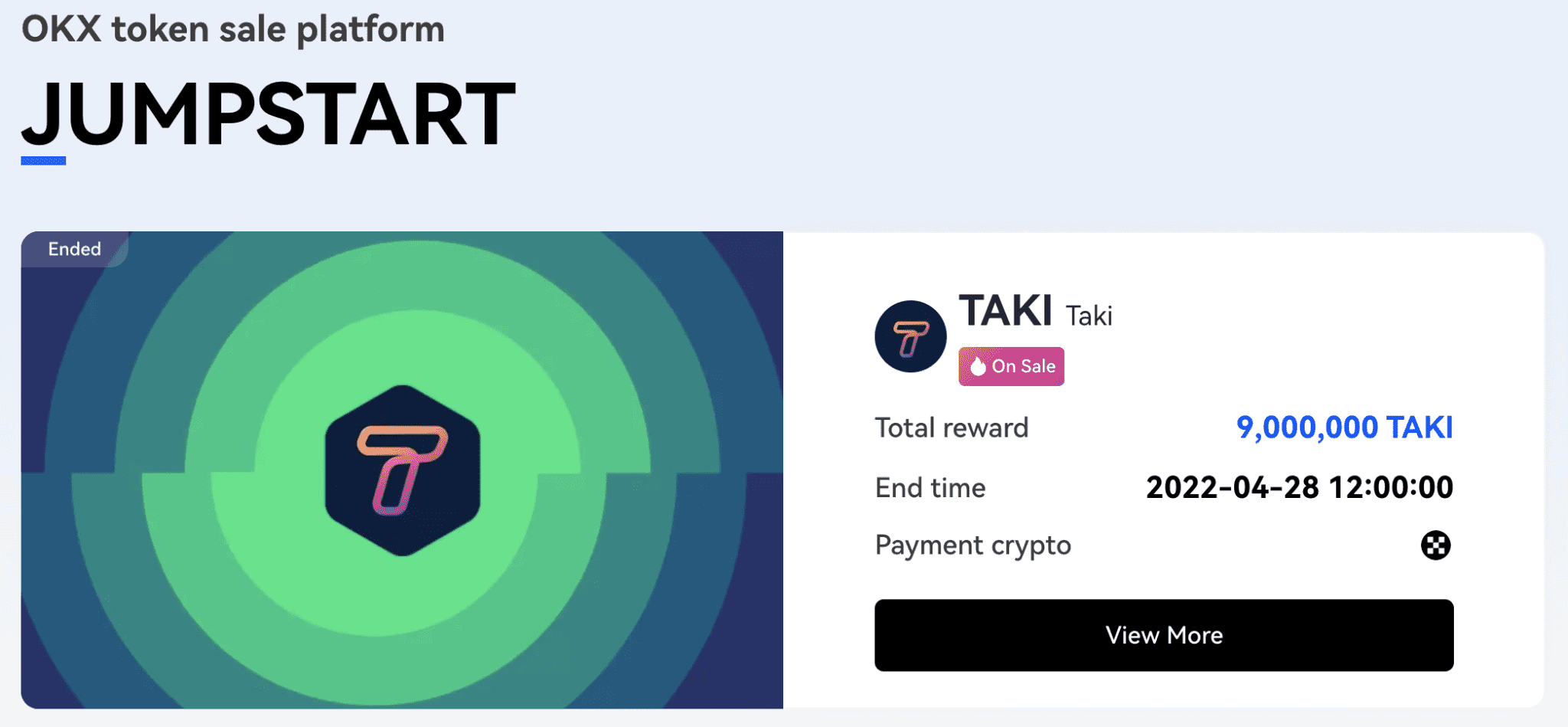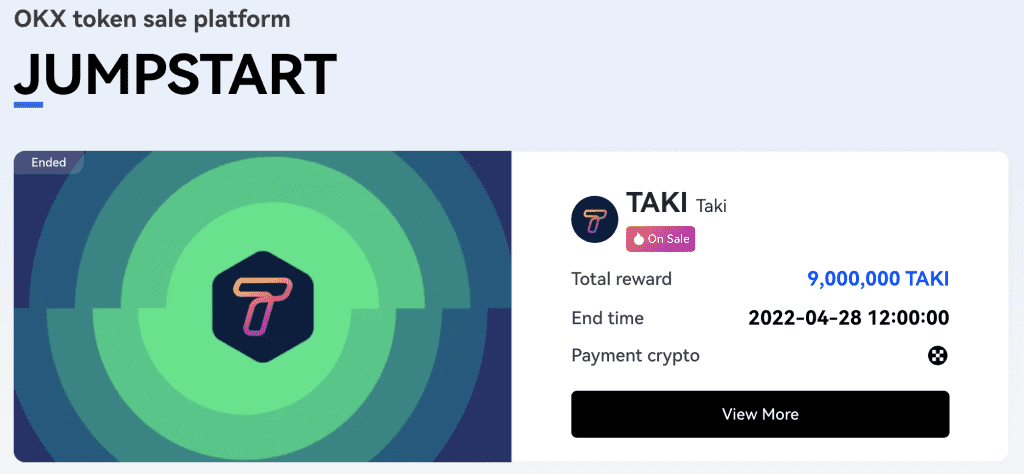 Related Posts