In this eToroX exchange review for 2021, we'll take a look at the trading platform, fees, supported cryptocurrencies, and support.
The eToroX exchange is aimed at slightly more experienced traders as the exchange platform itself is more advanced compared to the eToro trading platform.  But if you are new, you'll find that once you get your head around it there's a wider range of crypto assets and stable coins with more competitive fees and trading options available to you.
What is eToroX?
eToroX was launched in 2019 and is the crypto subsidiary of eToro. Built almost as a bridge between the traditional financial sector and the crypto space. eToroX offers cryptocurrencies such as  Ripple, Ethereum, Bitcoin, Bitcoin Cash, and Litecoin. Plus they have a number of stable-coins, which are pegged to various world currencies and gold and silver.  Which include GBPX, EURX, GOLDX, etc.


To get started, you'll need to have completed the verification process in your eToro trading account. Then you can sign into eToroX Exchange using your eToro username and password.
To sign-up to eToro Trading Platform and start trading cryptocurrencies, click here.
Cryptoasset investing is unregulated in most EU countries and the UK. No consumer protection. Your capital is at risk.
eToro Wallet
You can transfer your crypto between your eToro Wallet and eToro's advanced crypto exchange, eToroX.
eToro's own wallet is custodial, therefore you won't have access to your private keys, nor full control of your funds. Therefore eToro will ultimately control your funds. But their wallet supports over 120 cryptocurrencies. You can easily store, receive and transfer your crypto into their wallet, as well as a swap.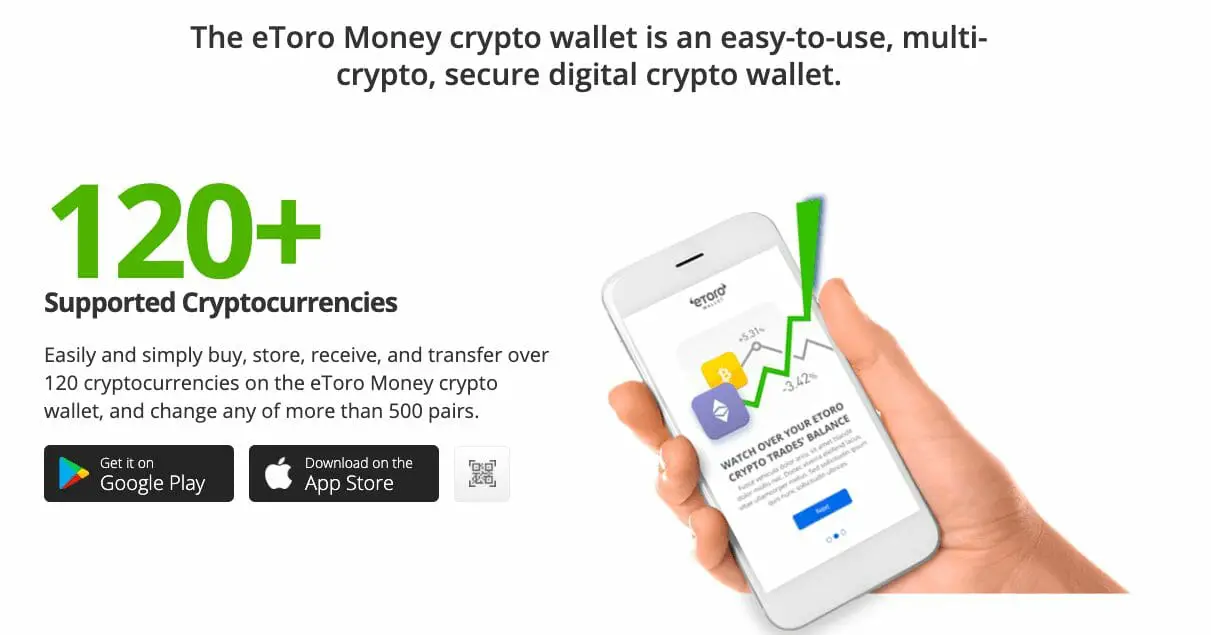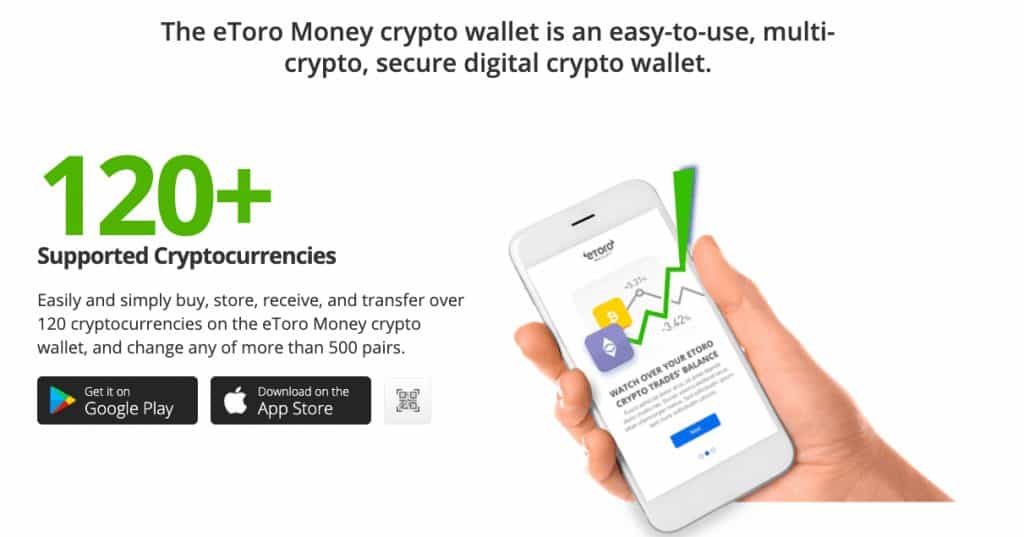 eToroX Fees
eToroX fees are all based on your monthly volume and on a maker/taker model. In tier 1, you'll be paying 0.10% for maker orders and 0.24% for taker orders.
You'll come across maker and taker fees a lot in exchanges. So in case you are not aware of what these are, I'll quickly explain.
If I place an order at the current market value and is therefore completed immediately, I am deemed as a taker of the market as I am taking the current market price and my fee is therefore 0.24%.
However, if I were to become a maker of the market and define a new price that is not immediately matched by an order on the order book then I will pay less, at 0.10%.
Deposit and Withdrawal Fees & Limits
eToroX allows deposits in crypto, stable coins (that are pegged to various world currencies), and USD. However, for those who aren't day traders (like myself), it might not work for you as the minimum deposit is $10K. Plus, the same applies for withdrawals too so just be aware of that before you start trading for USD then get your funds stuck.
For crypto assets, there is no minimum deposit required and the likes of Bitcoin can be deposited using a QR code and wallet address.
In terms of withdrawals, the fees that you'll be paying are based on the asset your withdrawing. You can check out their withdrawal fees and limits on their fees page.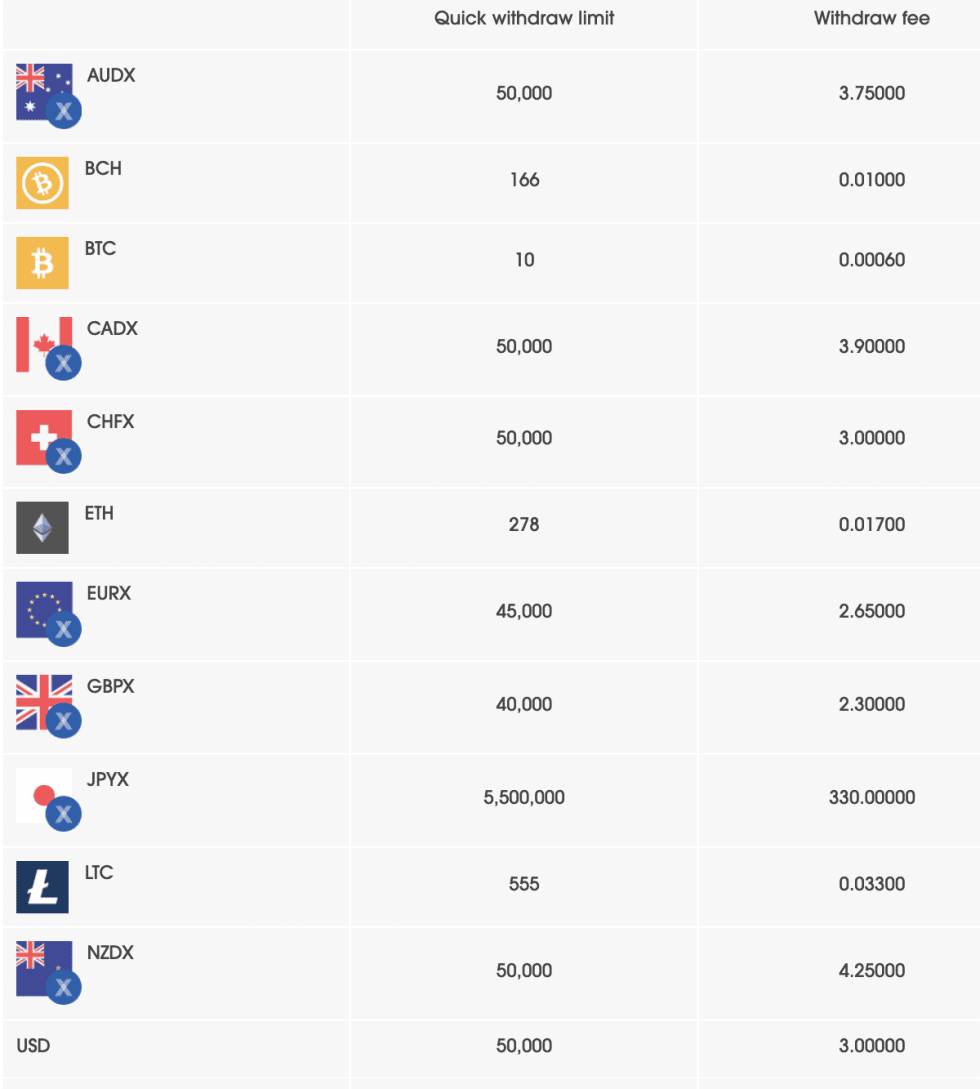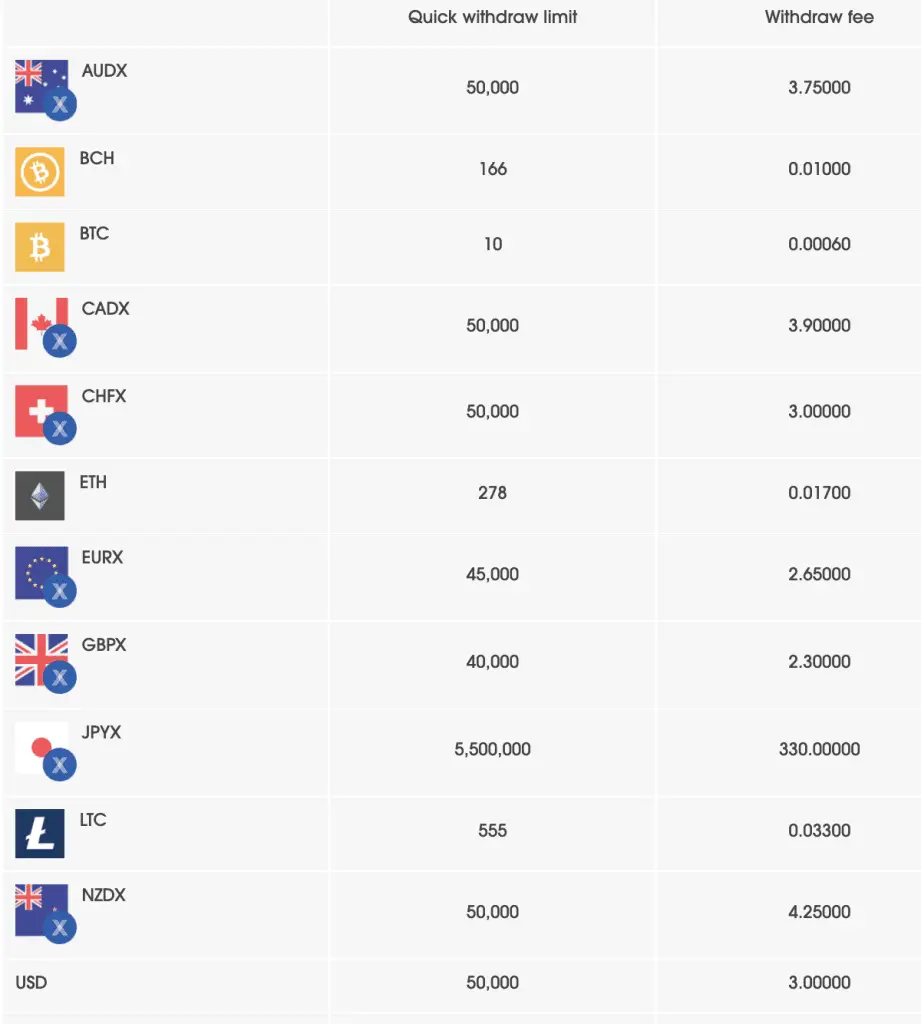 eToroX Supported Cryptos
eToroX supports the likes of Bitcoin, Stellar, XRP, Tron, Cardano, EOS, Litecoin, Ethereum, Dash, ZCash, Neo, IOTA, Binance Coin, and many different stable coins.
Stablecoins
eToroX is mostly just crypto to crypto exchange. You can deposit US Dollars but only amounts greater than $10K. Rather than use FIAT currencies to trade with, eToroX uses stable coins pegged to various world currencies and metals including; EURX (Euro) , GBPX (Great British Pounds), CADX (Canadian Dollars), NZDX (New Zealand Dollar), GOLDX (Gold), SILVX (Silver), etc.
These ERC20 tokens are issued by eToro Digital Assets Ltd. (an eToro subsidiary).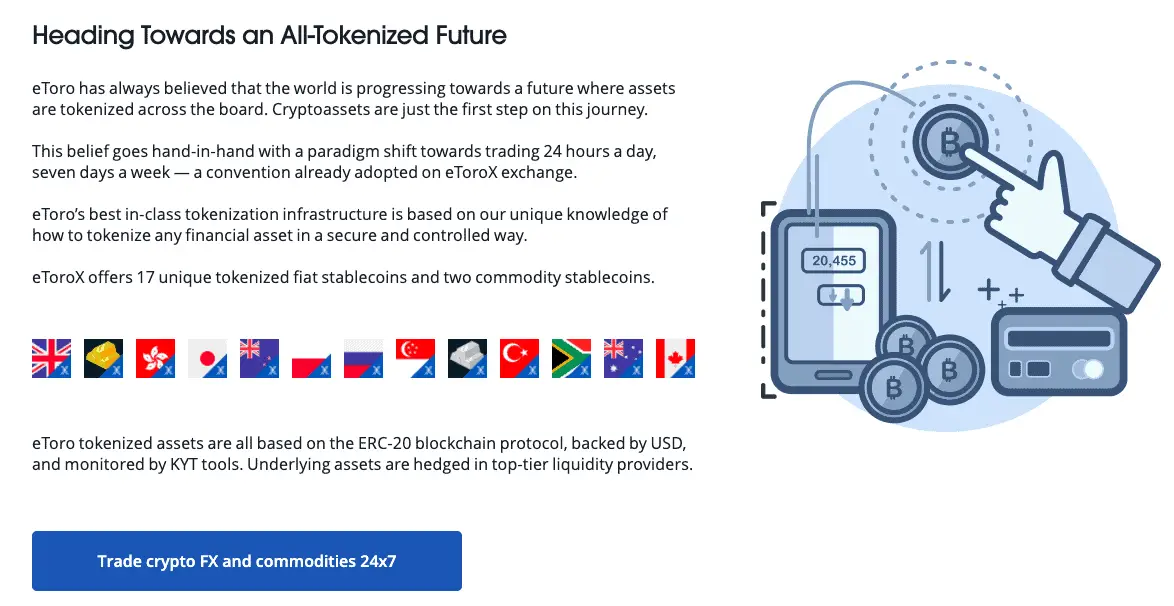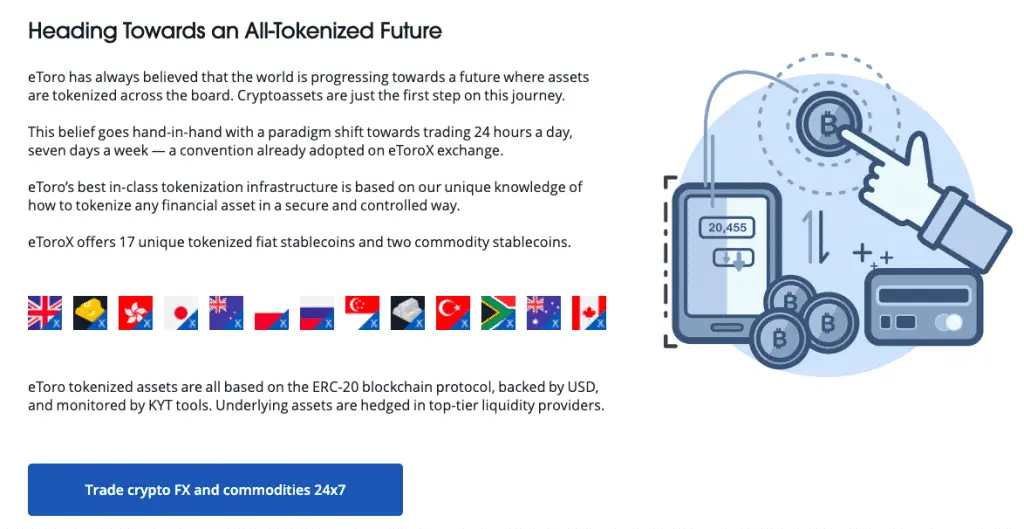 eToroX Support
One of the biggest downfalls is eToro's support, with no live chat, any issues can potentially take days to resolve.
I personally had an issue when depositing my BTC into eToroX. After a few days of my funds not appearing I had to contact support for help. So with no live chat, I contacted customer support via email (through their site) which provided me with a 7 day response time. Unfortunately, this was over the Christmas period and I didn't receive a response within the 7 day period.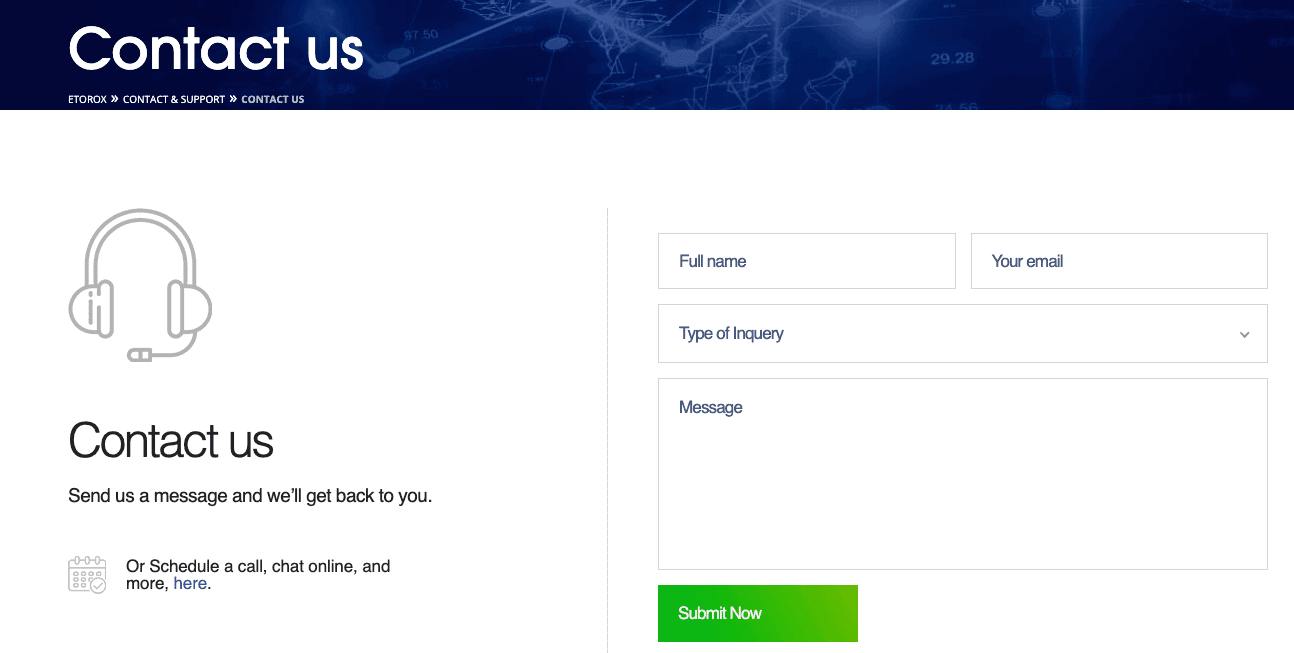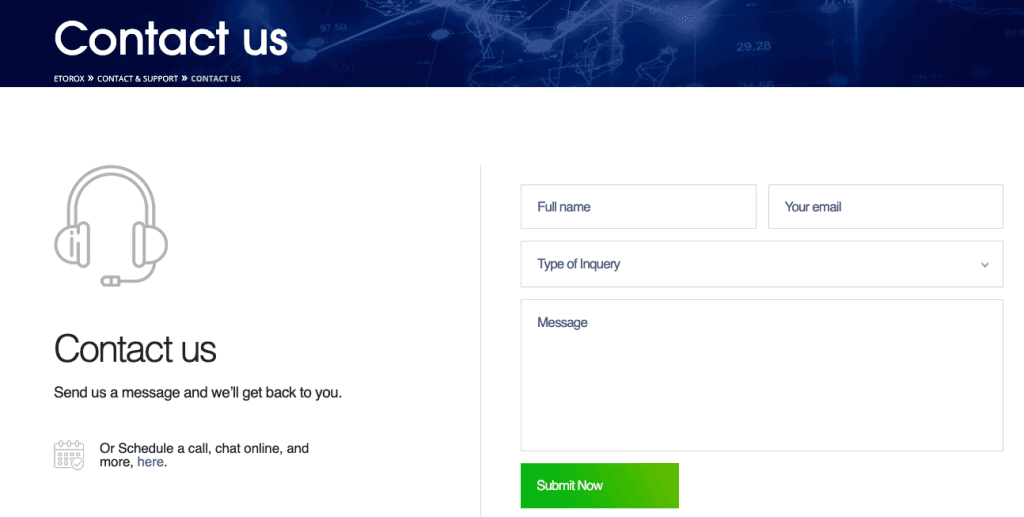 I did however get a quicker response from eToro via Twitter. Although eToro will respond quicker via Twitter, they are limited in what they can do and will refer you to their online customer support. However, they did manage to escalate my query because it had taken over two weeks for a response.
Not having your issues resolved in a reasonable timeframe can quickly lose the support and trust of a customer, however small that query may be. This is something eToro will need to resolve if they want to become a major player in this market.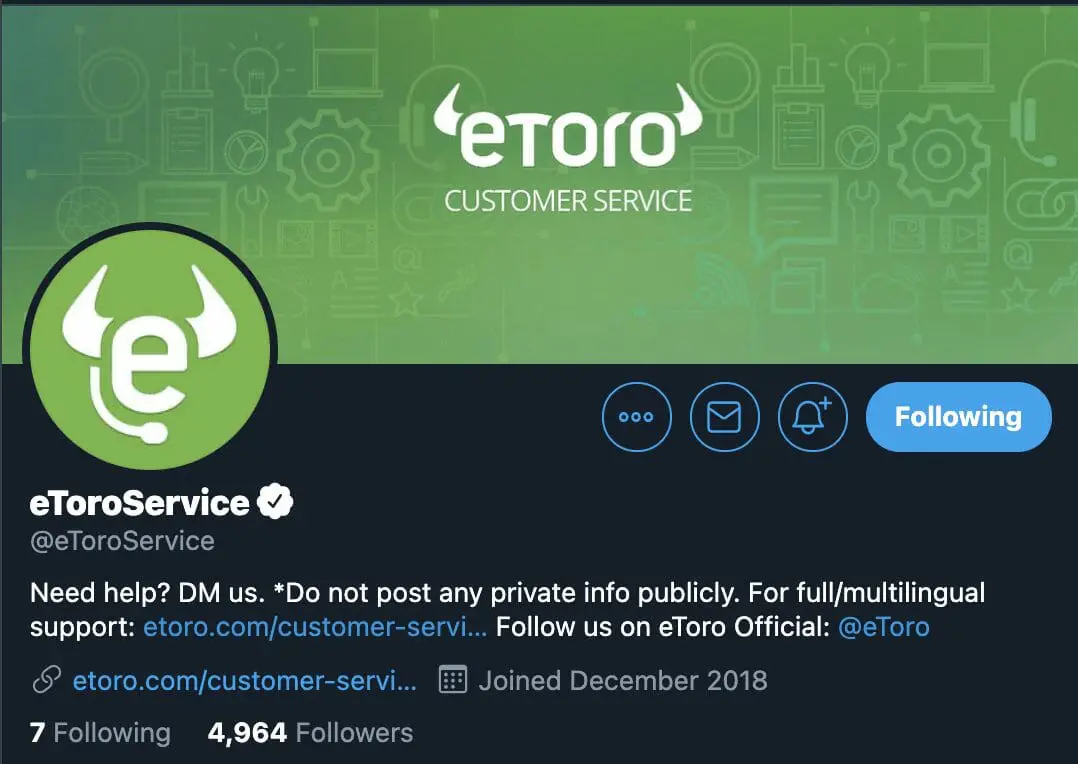 Is eToroX Safe?
The eToroX exchange offers a trusted and secure crypto trading platform. They are licensed and regulated by the Gibraltar Financial Services Commission under the Investments and Financial Fiduciary Services Act (license number FSC1333B).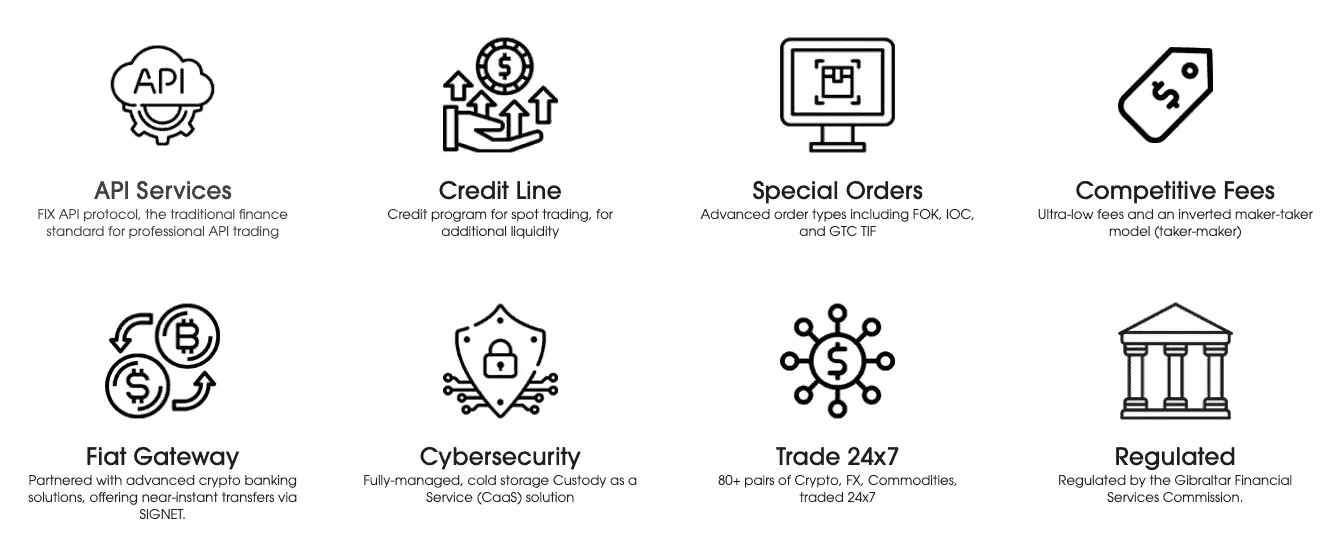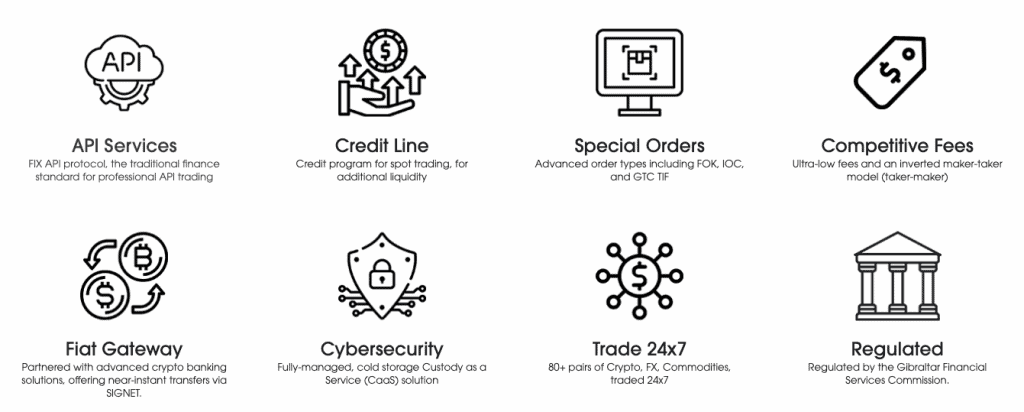 eToroX vs Coinbase
Similar to the likes of Coinbase, eToroX offers a range of products under its belt. This includes eToro, the trading platform, the eToro Wallet, plus the eToroX exchange.
eToroX offers lower rates in terms of trading fees with rates at 0.10 to 0.24% vs Coinbase fees at 0.5%. However, with Coinbase you can deposit FIAT currencies such as GBP and Euros with no minimum deposits. Plus you'll also find that trading volume is higher and there are more liquidity and trading pairs with Coinbase Pro.


Conclusion
eToroX is a good alternative to eToro for those looking for more advanced trading options and lower fees. Although I feel that it is still in its infancy and needs more trading pairs, and the ability to fund with FIAT. Having to add $10,000 as an entry point would put off a lot of users. If eToroX alternated this to no minimum deposits this would definitely attract a lot more users to the platform. I also found that the 24hr volume was low. But obviously, this will change depending on market conditions.
The support would really benefit from adding a live chat feature to increase support response times. I personally had a few issues with eToro while making these videos. Depositing Bitcoin took over 2 weeks to resolve. Plus I also sent a bank deposit of £400 which was rejected and a, still waiting for it to be returned 2 months later. When you check the online reviews, Trust Pilot gives eToro a generous 2.3 rating.

So will I be using eToroX to buy my Bitcoin and Cryptocurrency? The simple answer is No! I would prefer to use the likes of Binance Exchange or FTX. eToroX fees are is generally high and the support is awful. I will keep my stocks portfolio with them, but I won't continue to add to the platform in the future.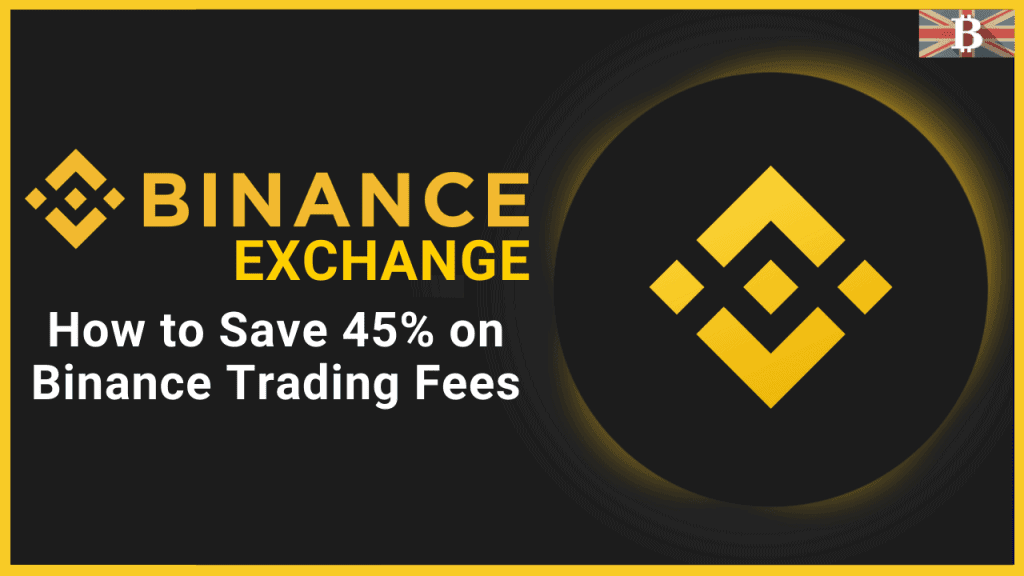 eToroX is incorporated in Gibraltar with company number 116348 and its registered office is at 57/63 Line Wall Road, Gibraltar. Its distributed ledger technology (DLT) provider license was granted by the Gibraltar Financial Services Commission in December 2018 (license number FSC1333B).